Successful organizations are winning the war for talent by using cutting-edge technology to gain deep insights about their workforce. AI algorithms help management eliminate the ambiguity and guesswork of employee motives and help employees reach goals more efficiently. This article details the latest employee engagement trend -use of AI.
AI offers countless benefits for HR. It eliminates exhausting, repetitive tasks, speeding up the search for talent, boosting employee engagement, and reducing attrition. AI can significantly improve the employee experience. However, many HR experts still question the effectiveness of this technology when dealing with traditionally human tasks, such as decision making. Even though many people have doubts about whether artificial intelligence can deal with tasks that require empathy or intuition, this technology already transforms the workplace, introducing new standards of efficiency.
Corporations have spent millions of dollars on various programs to cultivate a collaborative engaging culture. While some companies have been successful with employee engagement, many still experience subpar productivity.
42% of the workforce is a minority race or ethnic group. Given the rise of Millennials, US organizations see the most demographically diverse generation in the workforce, with 44.2 percent categorized as part of a minority race or ethnic group. Transparency and collaboration are critical to maintaining a competitive advantage with such a workforce configuration.
AI helps streamline motivation, engagement and participation strategies, yielding transparent and collaborative cultures.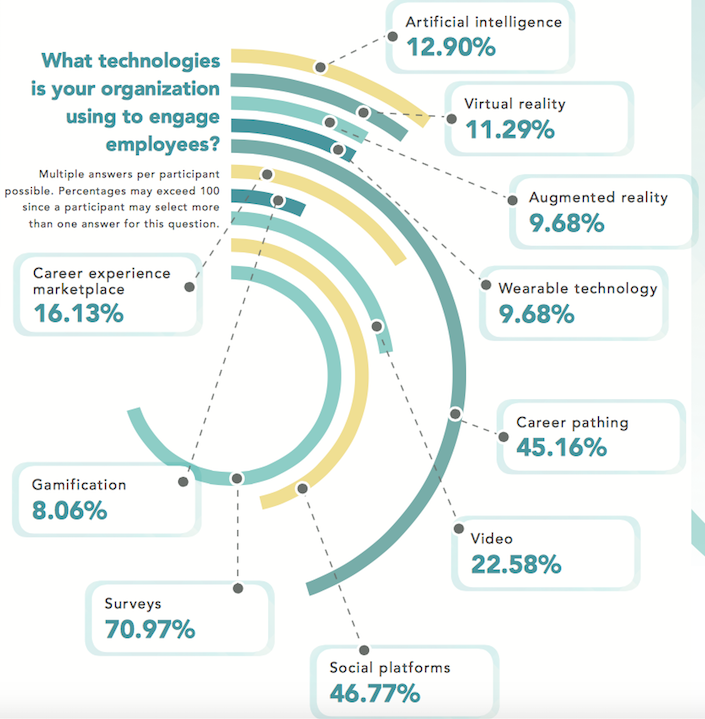 Empuls and other pioneers in persuasive AI technology developed SaaS platforms that provide digitized employee engagement, communication and recognition tools.
Some AI applications uncover employee motives through integrated machine-learning, which can recognize employee preferences, such as intrinsic and extrinsic motivations.
Application of AI : one of the latest employee engagement trends
Today's employees want to be important contributors to the organization's conversations and outcomes. One of the salient issues for employees feeling as if their voices do not count.
Only 30 percent of employees strongly agree that their opinions count at work, which means the vast majority are not sharing their ideas for improvement because they feel no one is listening.
Diversity and inclusion of people and ideas are essential to organizations. When people feel that their voices are ignored, they also feel that their knowledge is disregarded and their role is insignificant, and they disengage. This not only leaves them feeling undervalued, but it also subtracts from their individual efforts and from the greater collective innovation and intelligence needed to solve today's multifaceted problems.
Gamified AI to drive employee participation
Gamified AI has been strengthening the link between one's work and the objectives of the company. Companies who adopt AI solutions are realizing and sustaining innovative cultures. AI persuades employees to participate and collaborate through challenges and competitive point-based features.
Gamified business apps provide a sense of inclusion because employees can voice ideas and suggestions without apprehension. It further allows them to be more proactive and responsive to business demands.
Researchers found that "exercising voice" contributes to positive attitudes toward jobs and organizations … and contributes to overall productivity.
Gamified AI for fair participation and employee voice
Employees sense distributive fairness when they can voice their ideas. Most employees believe their views are important, so when they feel their voice has been heard, it not only decreases stress, it "frees them to make additional contributions to the firm."
Gamified AI is more than a vehicle for voice. It's a tool to align your workforce towards targets. Look at how Empuls does it.
Voice increases productivity because it enables employees to acquire resources that they can use to improve performance in other domains. These resources comprise personal and professional development that enhance social status and expand networks and work relationships.
Gamified AI for measuring employee engagement using feedback
Gamified AI is more than a vehicle for voice. It's shifting the traditional models of measuring and managing employee engagement to an always-on feedback-based approach. According to Deloitte, this creates a listening environment for employees while giving leaders critical insights into what's working and what's not working.
Persuasive AI technologies influence employee connectedness and foster interaction with colleagues they otherwise may have never spoken to. Building work relationships provide social and organizational identity, which are sources of purpose and meaning that foster loyalty and commitment to the workplace.
Gamified AI for organisational alignment and empowerment
AI engines can also tie into KPIs, connecting employees to the organization's mission, strategy, and objectives through specific and actionable measures. This ensures that all employees are progressing in the right direction and helps them understand how their work and values fit the mission and the big picture.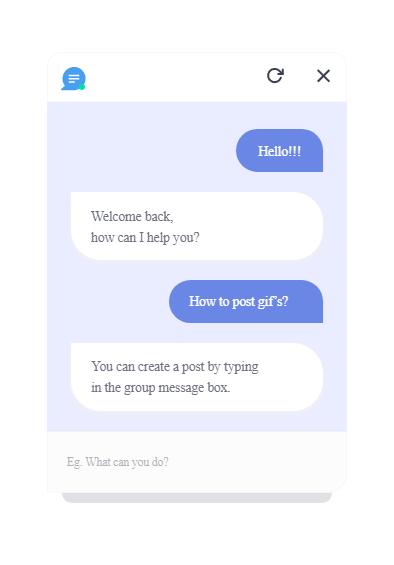 Gamified AI apps can also allow employees to vote on work opportunities, and training and volunteer initiatives posted across the company.
Employees can personalize their experience and serve as mentors or project leads, or participate in business resource groups and community give-back programs that align with their preferences.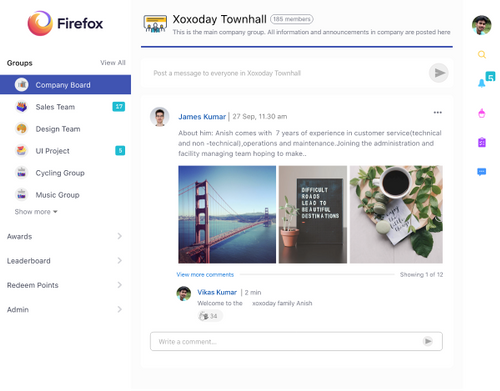 Exposure to new roles expands personal and professional dsevelopment in relation to employee networks, skill building and acceleration of career mobility within the organization.
Enterprises such as SAP and Microsoft tap into their employees' intrinsic drivers by tying gamified leaderboards to philanthropic initiatives. This allows employees to donate earned points to charities they hold dear.
AI for sustainable learning and development
Each year, organizations earmark millions of dollars for leadership development to improve engagement, yet the return on investment is nominal. Often managers are failing to transfer the information learned at the leadership center to the workplace. Lack of learning and knowledge transfer can be attributed to distractions during training, limited time for training, or lack of reinforcement after training. ''AI models can bring fantastic results in also learning and development cases. With training data that create the annotation tool, AI models have an excellent development process and get desired outcomes''.
Gamification helps increase learning completion, recall, and retention. Through game mechanics and real-time feedback, employee goals are nudged by competitive challenges and progress bars, and completion of goals are rewarded in the form of points, badges, and team leaderboards.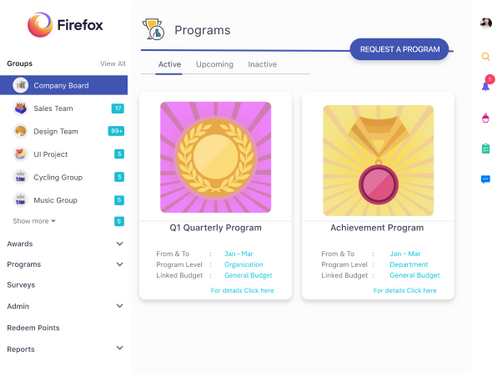 Some companies such as Empuls offer tangible rewards, such as gift certificates, or vouchers for movies, spas, vacations, and other goods. Regardless, they are all motivators that promote active learning, material retention, and skill mastery.
In fact, companies such as Google, Cisco, and Deloitte have re-engineered their systems and training programs.
According to Charles Coy, Senior Director of Analyst & Community Relations at Cornerstone OnDemand:
Gamifying Google's travel expense system translated into 100 percent compliance within six months of launching the program.
More than 650 Cisco employees have been certified with over 13,000 courses taken since Cisco gamified its social-media training program.
The average time to complete the training curriculum at Deloitte dropped by 50 percent, and the program has seen a 47-percent increase in the number of users that return to the site daily.
AI solutions help remove the chore and bore from process compliance
Many companies implement gamified compliance and ethics training because it enhances learnability and promotes sticky learning.
Integrated with gamified assessments, relatable context, characters, and real-life situations, learners are challenged.
"Learners need  to make decisions that have a bearing on their points and the level of expertise achieved.  These strategies 'push learners to analyze and act correctly', which ultimately creates higher compliance"
-Asha Pandey, the chief learning strategist at EI Design.
AI gamification help modulating employee behaviour
AI's predictive and persuasive technology guides day-to-day behavior and progress. The interface can automatically nudge employees toward predefined and personalized goals.
When tied to KPIs and employee performance, it not only incentivizes learning but also holds both managers and employees accountable for putting recently acquired knowledge, skills, and behaviors into practice. When properly integrated, this strategy sustains accountability over the long-term.
AI for interpreting employee feedback
In its 2016 Human Capital Trends report, Deloitte embraces lessons learned from an electric utility that experienced a major power outage. They discovered that the outage could have been predicted (and prevented) by more carefully monitoring employee feedback. Now, the company uses a real-time text analysis tool to monitor open feedback from the line workers.
AI platforms are built for continual improvement and can efficiently monitor, analyze and automate feedback in real-time, which streamlines processes and helps predict and prevent problems.
In addition, managers can track participation and the number and frequency of ideas that employees submit. Similarly, employees can track how many people liked, followed, commented, or integrated their ideas. AI platforms aid in reducing silos of information, as people transfer knowledge and expertise. These capabilities boost morale, enthusiasm, and innovation, which benefit both the organization and employees.
AI for Performance evaluations
Because the AI engine is data-driven, it can reduce human subjectivity in performance evaluations. Performance decisions are determined by metric-based analysis rather than manager discretion. Quite simply, employees who are able to see objective evidence of their performance are more likely to trust management and feel they have been evaluated fairly.
Trust is the cornerstone of all relationships. According to researchers, "Trust enables cooperative behavior, facilitates organization in work groups and is associated with higher job satisfaction, lower labor cost and larger profits."
In addition, employee engagement, respect, and reciprocity increase when employees trust management.
AI metrics not only clarify an individual's performance but provide trend analysis to show progress over time - a powerful tool, especially when combined with 360-degree feedback.
AI apps can also identify skill gaps, as well as flag both top and poor performers. This is a win/win for employers and Millennial employees since they want ongoing conversations and feedback.
Application of AI in various HR functions
Below given are few of the various avenues AI is used in HR:
1. Assessment
AI-based solutions not only allow organisations to monitor engagement in real time but also can identify certain patterns in every employee's performance, giving warning signs when an employee becomes less productive
2. Decision making
AI is capable of learning from its own experience. AI-powered systems can select valuable information and offer decisions that meet the unique business requirements.
3. Onboarding
AI-based chatbots and personality testing tools that determine an employee's main interests and learning abilities to provide a personalised onboarding experience.
4. Vacancy promotion
Artificial intelligence can determine which marketing channels are most effective for a certain category of candidates to implement efficient vacancy promotion.
5. Equality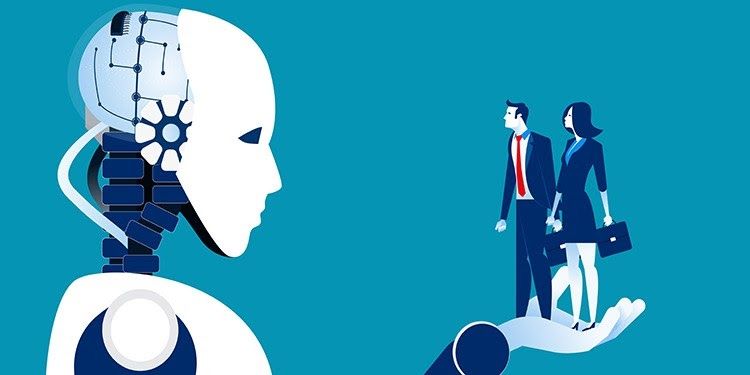 ‍AI-powered tools are capable of providing a truly unbiased experience, helping companies create a diverse workplace.
6. Team collaboration
AI can analyse the work style of the most productive employees and generate actionable insights so that other employees can also use methods that have proven to be effective.
7. Employee training
AI seamlessly executes employee training and evaluations that fit the individual's pace. It used augmented reality solutions to create realistic training sessions.
8. Managing rewards
AI allows companies to make reward processes much more efficient, distributing resources and rewards more appropriately.
Managing reward programs is as simple as it can be with Empuls' AI-powered engine.
9. Capturing daily experiences
AI-powered solutions can use sentiment analysis to determine what employees are thinking about the company and how they're feeling.
In Conclusion
Although AI is still an experimental technology for HR, it already demonstrates its effectiveness when dealing with repetitive tasks that otherwise would require lots of manual labour. AI also offers numerous unique benefits, such as real-time performance monitoring and sentiment analysis. As big corporations like Honda start to use AI-based solutions for employee engagement, the popularity of artificial intelligence grows, and more HR specialists become interested in adopting this technology.
Understanding how their employees feel and what they think, managers and leaders can improve decision-making significantly, taking into account actionable insights into their employees' behaviour and mood. Managers don't need to spend a lot of time analysing and interpreting data. Therefore, HR teams can focus on coaching and building strong relationships. Even though algorithms still cannot replace HR professionals, they already help to create a more human workplace.