In today's world, more and more companies are working remotely. A huge number of executives rely on Slack for part of team communication. Research by Business of Apps has shown that Slack has about 10-12 million users.  
It is a well-known tool for work management and collaboration between employees. This software helps solve the problem of improving team productivity through organizational collaboration. It allows colleagues to communicate, share files, and collaborate across departments and projects through instant messaging or voice/video calls.
Slack can also integrate apps and bots. This helps to keep in touch with each other around the world and increases productivity. Using these products can help your team work more efficiently and also save the company money and time.
What are Slack Apps?
Slack apps can easily be added to the Slack software itself. They help you get all your work done in one place, eliminating the need to switch between multiple other tools.
These applications make Slack more efficient for the company by expanding its functionality. With them, you can track progress, assign tasks, share files, set deadlines, get feedback, and keep team members connected. Using the best Slack apps brings a lot of benefits for your company and employees.
Benefits of Slack Apps
The Slack app itself is quite functional, but additional applications help to expand the functions even more. For example, some applications make it easier to manage projects in Slak.
Others help improve communication in Slack channels. There are also apps that help increase employee productivity by automating time-consuming tasks, and some even help create a positive atmosphere in the company and improve team culture.
How can Slack Apps help teams be more productive?
The Slack app gives simplicity and flexibility to employees in the company who want to be connected all the time and stay productive and organized. To improve productivity, the tool allows employees in a team to work together to complete projects faster.
Through the quick video call or in-app chat features, teams may not be able to switch between different tools and apps.
For convenient and quick reference, employees can also store files, documents, important messages and links in Slack. They can save or pin needed messages and search for shared documents or links when needed.
20 Best Slack Apps for team productivity
Slack apps help remote teams work together, manage projects and tasks, organize work, and keep up with all the work news.
Below, we've described applications that will improve certain aspects of the day-to-day work and interactions of remote workers.
1. Xoxoday Empuls
Best for: Employee engagement and rewarding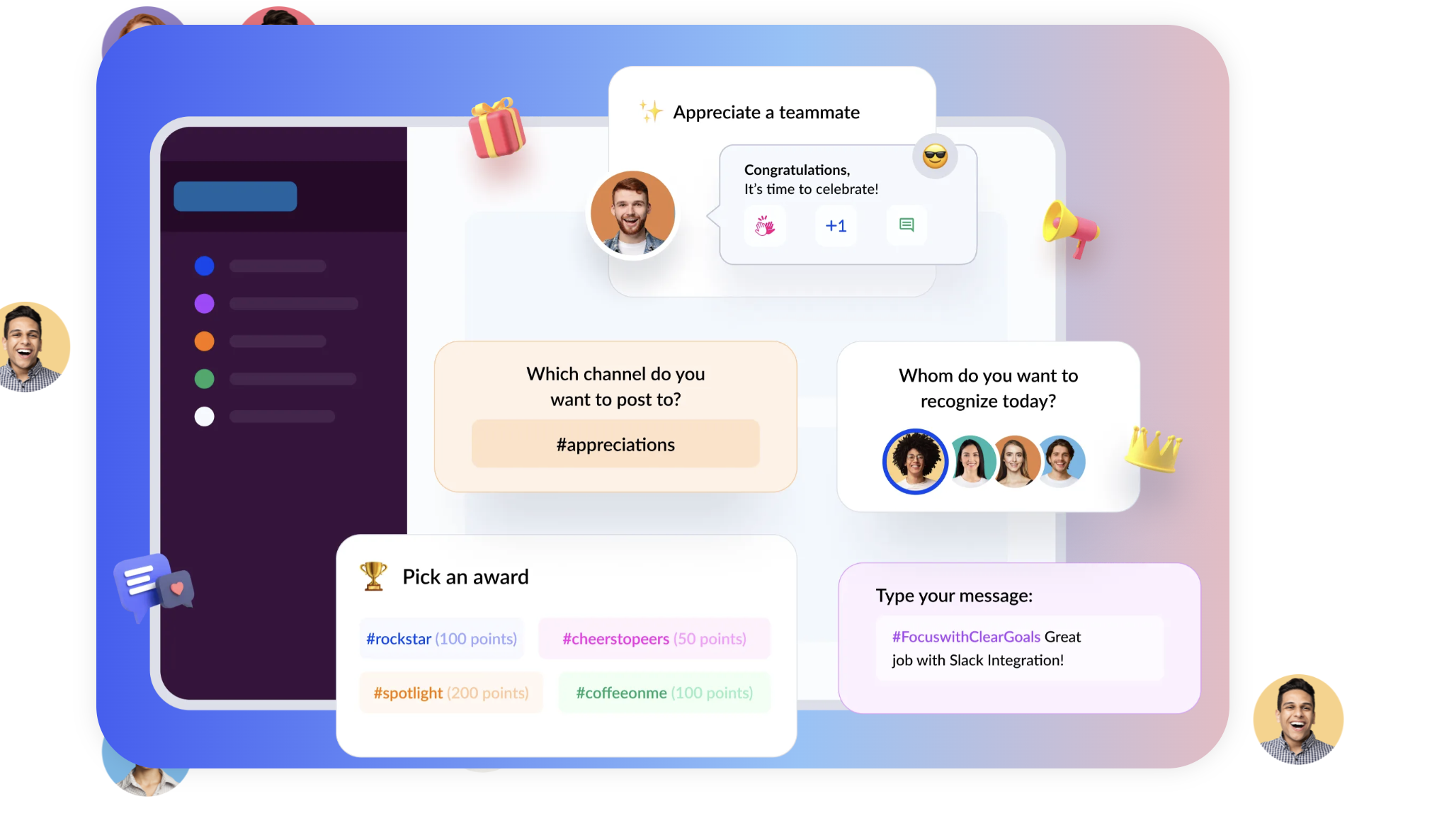 Xoxoday Empuls is software that helps in increasing employee engagement. With Empuls, you can recognize and reward your employees for improving their performance and retention. The software helps you measure and track feedback, collect eNPS metrics, and conduct pulse surveys.
Millions of employees across the globe use Slack to collaborate for work. Learn how you can engage employees and positively influence their behaviour, involvement, and productivity with Empuls, from within Slack.
Features: Xoxoday Empuls empowers you to create a culture of recognition, provides more than 20,000 digital card options to reward and motivate employees, helps celebrate birthdays, employee anniversaries, and company milestones. By acting on the feedback received from the Pulse and eNPS surveys, it helps to increase employee retention.
Pros:
Rewards Platform
Internal communication
Professional platform to motivate team members
Cons:
Having a single entrance
Inconvenient profile viewing
G2 rating: 4.6 out of 5 stars
G2 review:
2. Trello
Best for: Task-management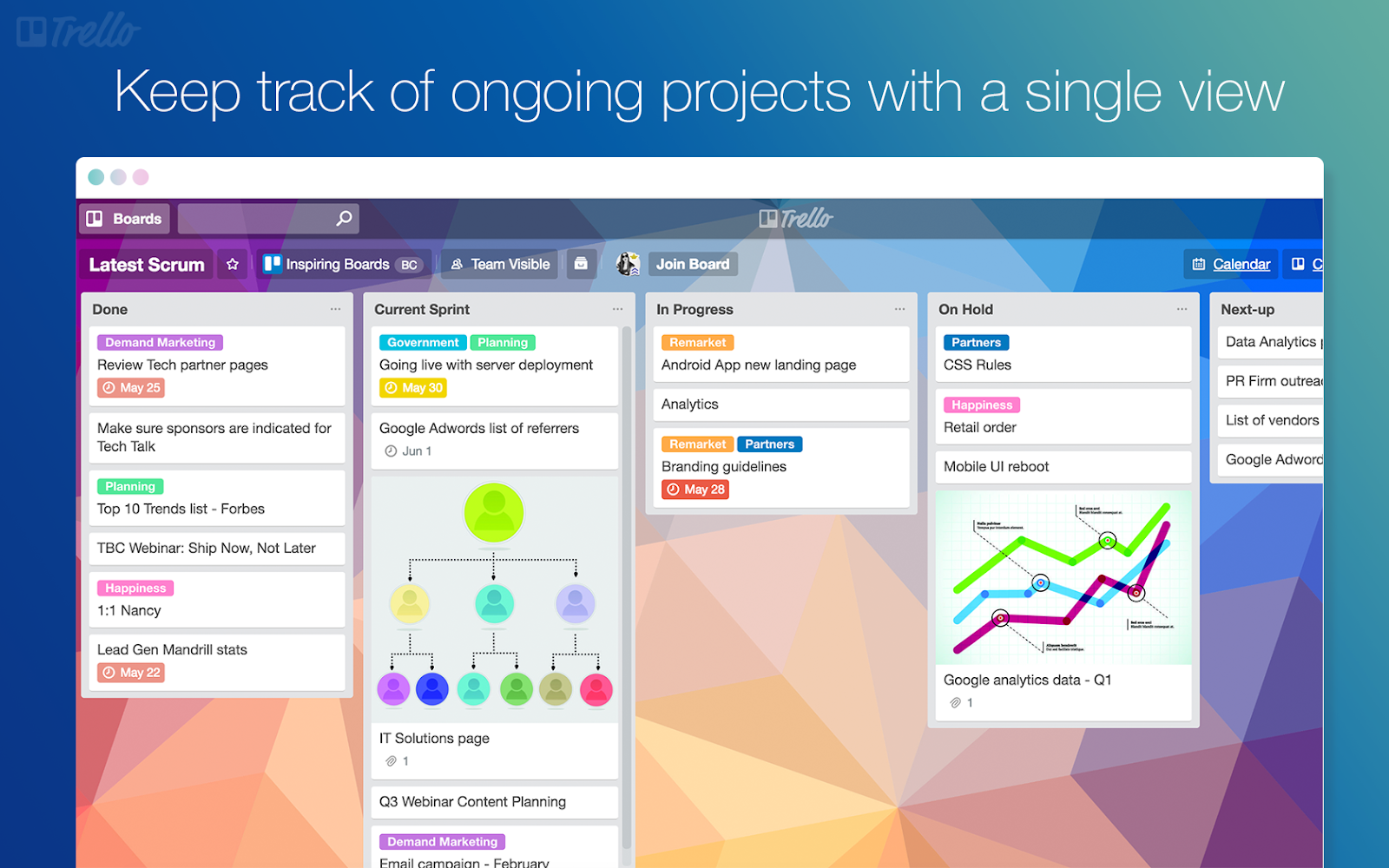 The Trello app is one of the most popular project management tools. Integration of this application into Slack allows you to send and receive notifications in Slack channels about new cards, moved cards or comments.
This makes the workflow more flexible by reducing the number of times Trello checks for updates.
Features: With Trello, you can add slash commands and actions to messages, view employee email addresses in the workspace, and add, end, or delete reminders for users. Trello also provides access to your tagged files and messages and the ability to search your workspace.
Pros:
Easily manage tasks
Facilitates the organization of projects
The drag-and-drop system is clear
Multi-Panel Workspaces Add Convenience and Flexibility
Cons:
Restrictions in reporting and privacy settings
The free version is limited in the size of integrations and attachments
G2 rating: 4.4 out of 5 stars
G2 review:
3. Jira
Best for: Teams planning and building products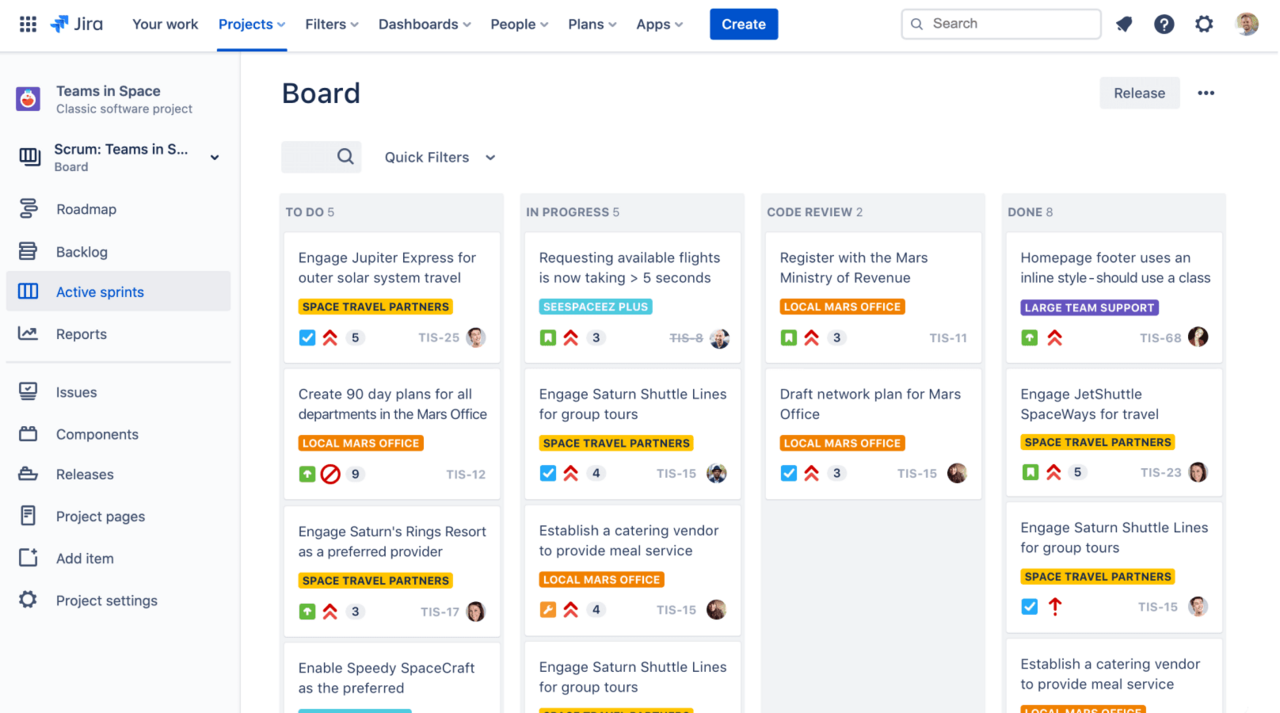 With the Jira tool's help, employees can solve all problems and tasks while maintaining consistency. By integrating Jira into Slack, you can simplify the work with tickets. This is a guarantee that no task or application will slip away.
By adding Jira to channels, Slack gives employees the ability to respond to tickets without switching apps.
Features: The Jira app notifies employees when a new ticket is updated or released. It allows a team to create, update, comment, or assign tasks directly from Slack channels.
Pros:
Helps to outline ideas and convey them to the team
Has all the features for flexible operation
Allows users to customize their experience
Cons:
Integration with other systems is difficult
Graphical reports can't be loaded
Has a limited upload size
G2 rating: 4.3 out of 5 stars
G2 review:
4. Zoom
Best for: Team video conferencing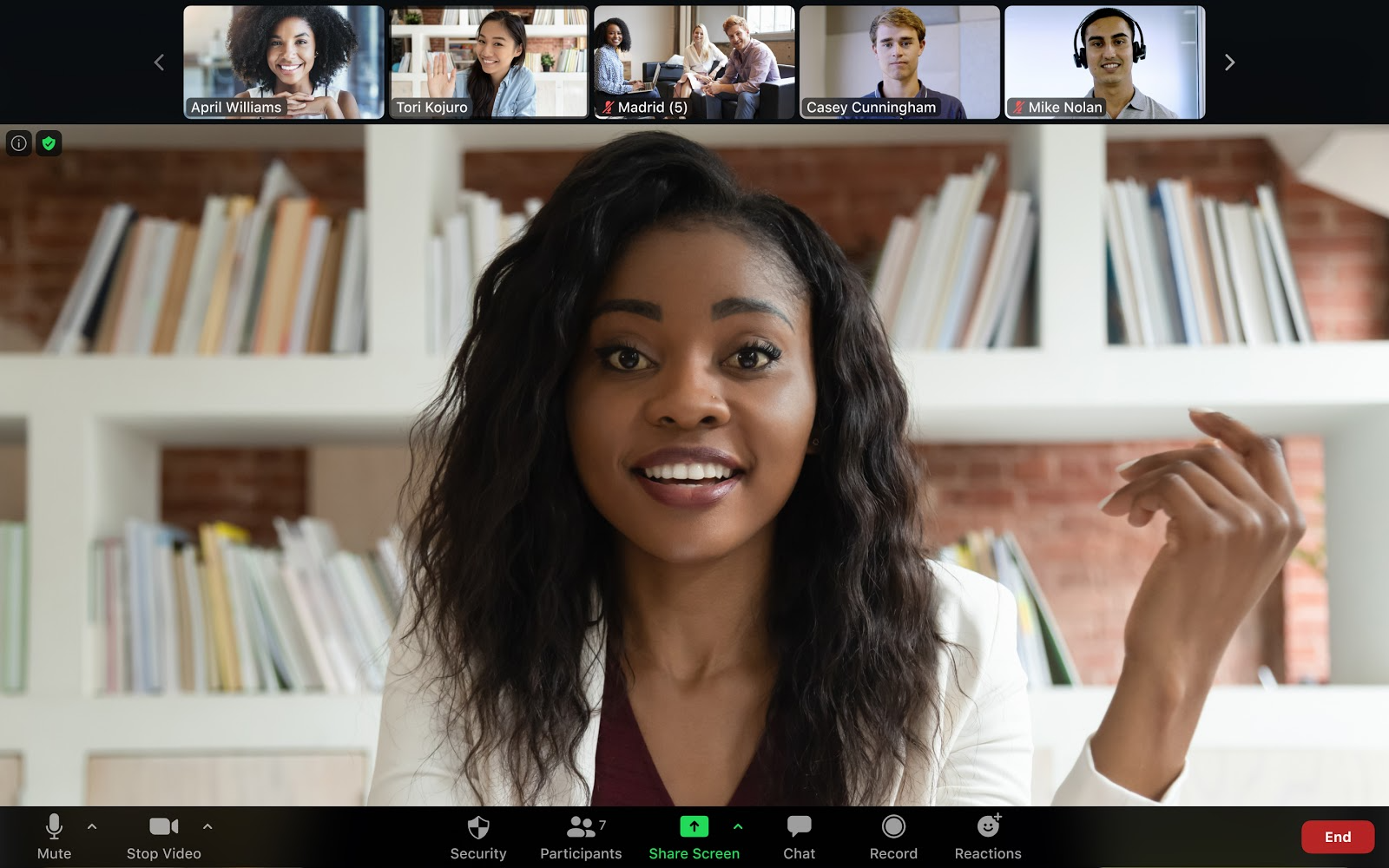 For companies of all sizes, the Zoom app has become a staple. The video conferencing app helps you connect with clients and teammates.
Integrating it into Slack makes it even easier to go to a video call to solve work problems and discuss details to better plan the next work steps towards achieving the goal.
Features: With the Zoom app on Slack, you can schedule calls, manage meetings, or start them quickly right from Slack channels. It also makes it much easier and faster to share Zoom boards in private messages or Slack channels. Thus, all employees will be aware of the scheduled video meetings.
Pros:
Supports a large audience
Allows you to broadcast meetings/webinars
Ability to use Zoom for free
Supports Google Calendar
Cons:
Too many add-ons and subscriptions
No control over comments
You need to download the application
G2 rating: 4.5 out of 5 stars
G2 review:
5. Zapier
Best for: Work automation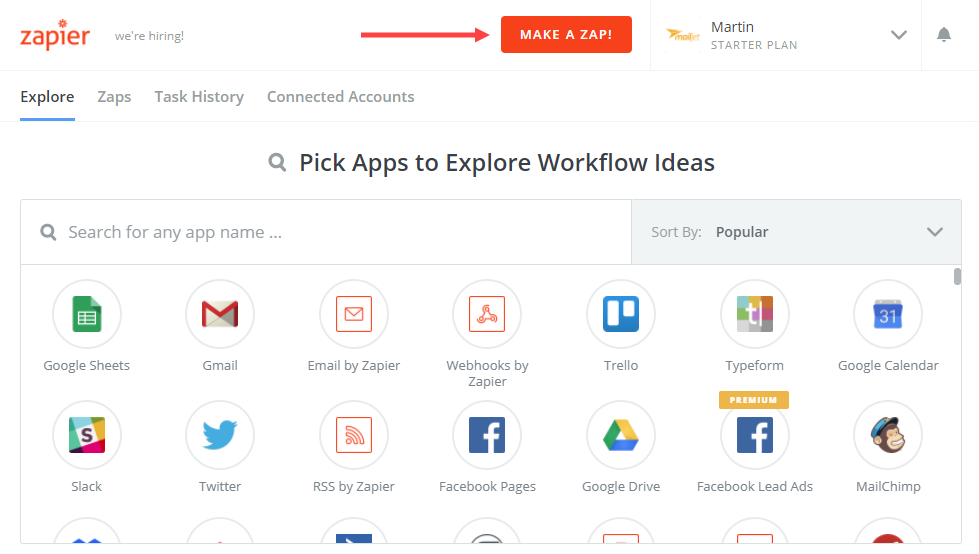 Zapier is such an application that allows you to connect various platforms and applications and set up your own automation tools. These features make it perfect for Slack integration.
With numerous integrations in the Zapier app, it makes all the systems you need to work more efficient.
Features: By integrating Zapier into Slack, you can send messages to clients, automate your social media presence, keep your team updated, and save time by optimizing your email and collecting data in one place.
Pros:
Allows to automate of many tools
Easy to set up and offers a wide range of robust integrations
Cons:
App settings can be a bit confusing
There is no error handling function in the integromat.
G2 rating: 4.5 out of 5 stars
G2 review:
6. Dropbox
Best for: File storage and synchronization
With the Dropbox app, employees can share documents, photos, and videos. By integrating the application into Slack, it becomes even easier to share files with teams.
Thanks to Dropbox, you can send files directly to Slack channels and direct messages and check your activity feed.
Features: Employees can view files in Slack chats without switching between tabs and applications, leave feedback and evaluate content direction. Also, by integrating the Dropbox application, it becomes possible to search for files in Slack to quickly find the information that is necessary for projects to work.
Pros:
Available for almost any operating system
Provides a flexible set of tools
Includes digital signatures
Provides automatic file backup and synchronization
Cons:
Storage limits for free users
Expensive paid subscriptions
Limited search function
G2 rating: 4.4 out of 5 stars
G2 review:
7. Databox
Best for: Business analysts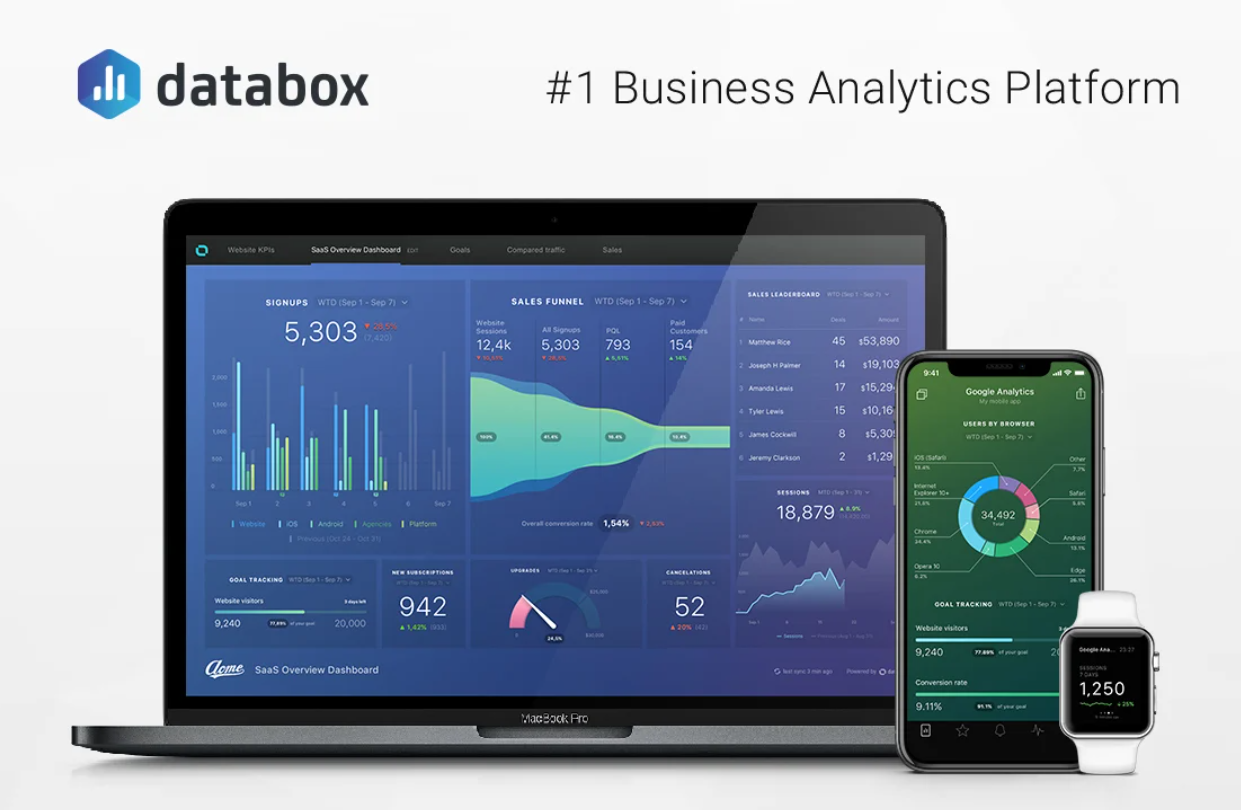 The Databox application will make it easier for employees to create dashboards and collect data. By integrating it into Slack, it will become much easier to share the necessary information and ideas that keep the employee aware of all the important points in working on projects.
Features: By integrating Databox into Slack, employees can send dashboard photos to specific channels and automatically retrieve reports. Employees can also be notified in Slack when they reach performance goals. For a better understanding of how the team works, leaders can send company scorecards.
Pros:
Customizable controls
Easy-to-use application
Flexible data management
Cons:
No custom dates
Having inaccurate or outdated data
G2 rating: 4.4 out of 5 stars
G2 review:
8. Asana
Best for: Project management and team collaboration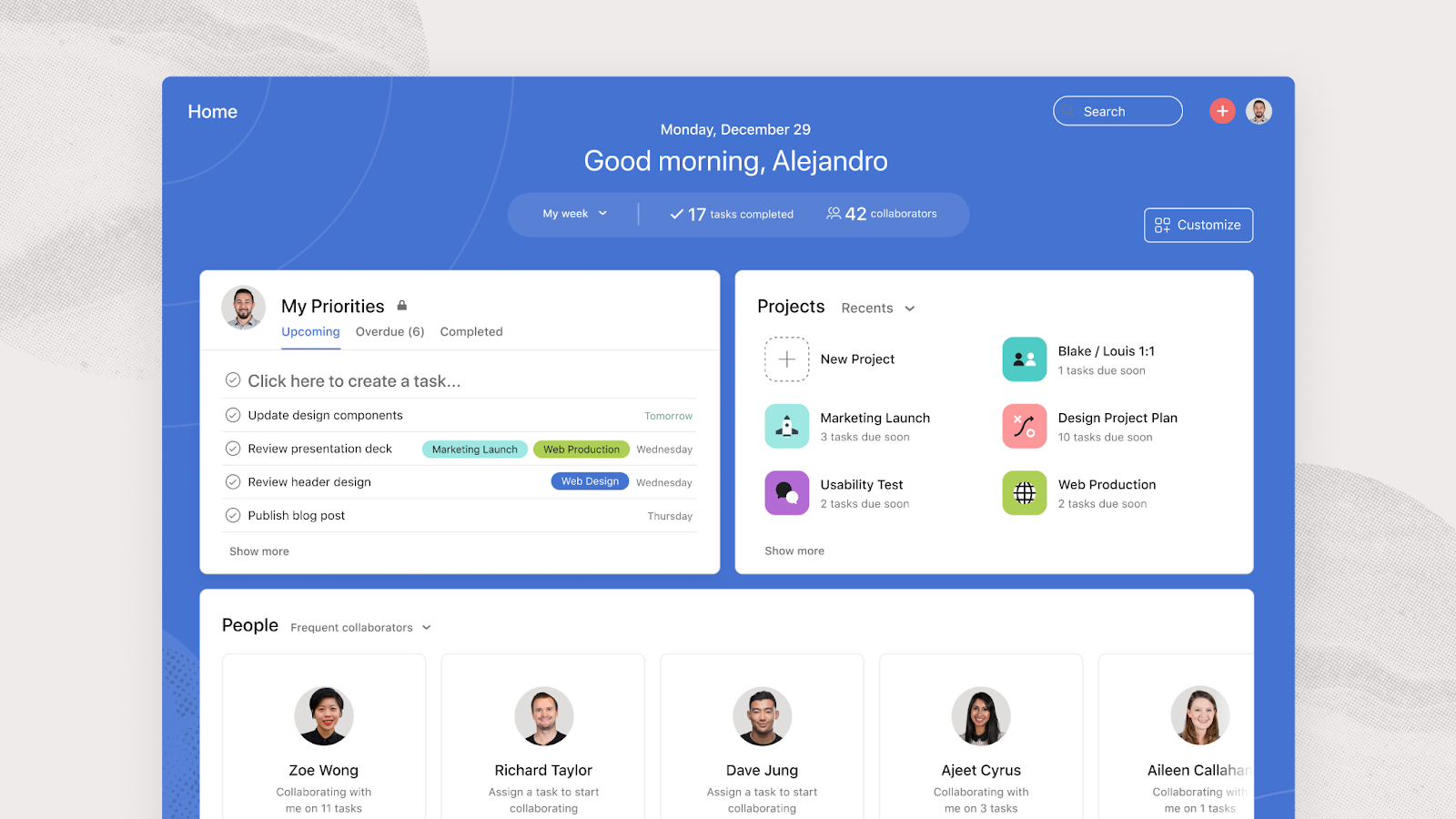 This is an application with which you can manage tasks and team projects. Its popularity has grown tremendously in recent years. The Asana platform can be used to track progress, plan sprints, and identify project blocks.
Features: With the help of Asana, you can combine all projects in one place, and by integrating it into Slack, it will be even easier to keep abreast of upcoming deadlines and changing statuses on projects. You can also create new tasks, update the status of projects and their executors, and comment on tasks. You can customize alerts according to your requirements.
Pros:
Offers free planning
Integration of a number of applications
Time tracking
Stores information about projects
Tracks teams` and projects activities
Cons:
Tasks are assigned to only one person
File export is limited to CSV and JSON formats
G2 rating: 4.3 out of 5 stars
G2 review:
9. Monday.com
Best for: Ensuring transparency of projects and tasks
This integration could be the perfect complement to the Slack platform. Monday.com provides communication for employees, helps them synchronize conversations across both platforms, receives updates, and tracks all changes on projects in real-time.
With this integration, you can always stay on the same page for better teamwork.
Features: With Monday.com, employees have the ability to automatically sync all data, create new tasks, keep track of all deadlines, and quickly notify team members. Slack's integration with Monday.com makes it easy for employees to share progress with each other in real-time.
Pros:
Excellent tracking features
Powerful communication tool
Reliable organization and project management
Cons:
Difficulty keeping track of time and expenses
Limited mobile app
Integration issues
G2 rating: 4.7 out of 5 stars
G2 review:
10. Nectar
Best for: Boosting camaraderie and morale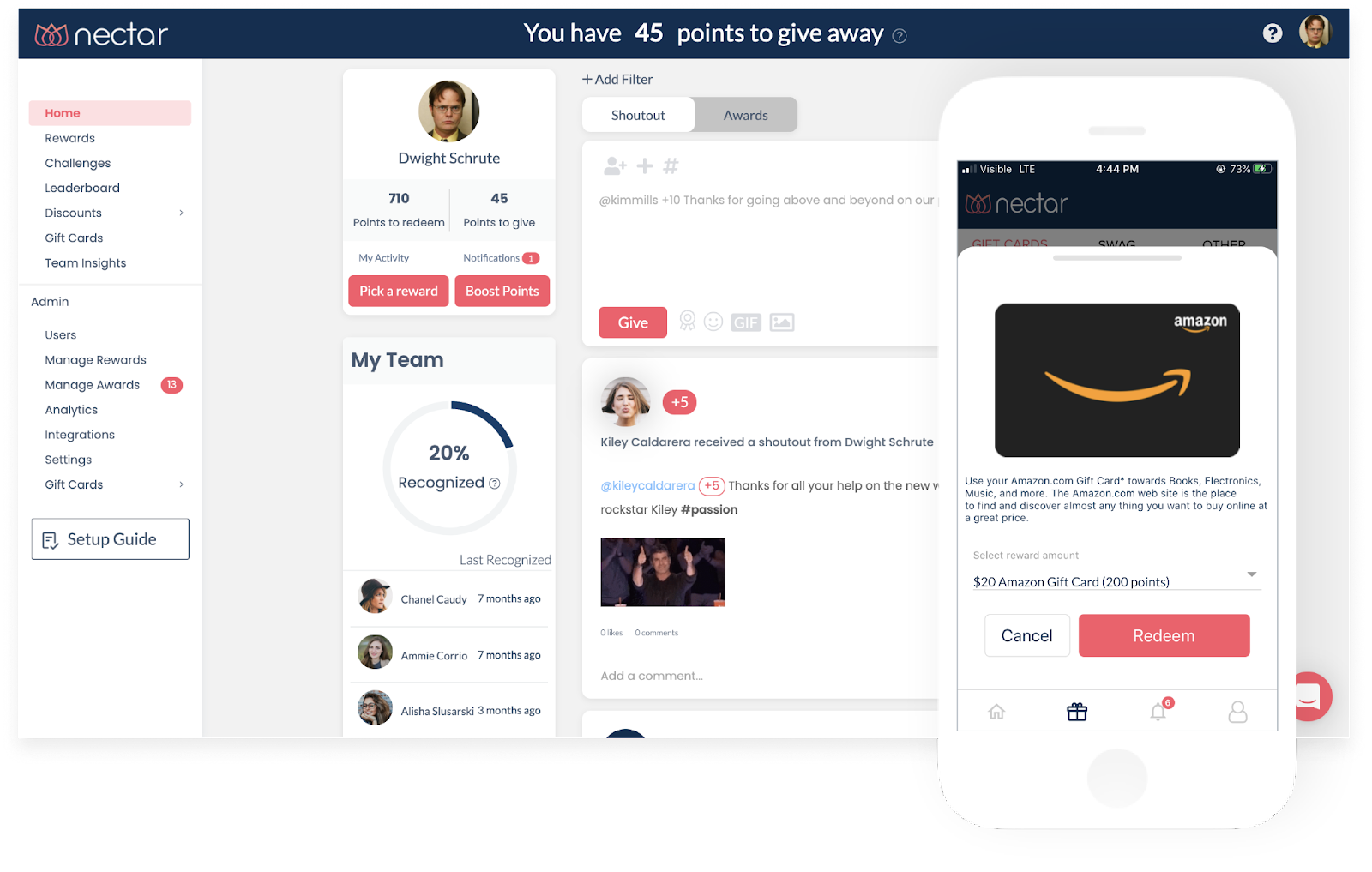 The Nectar application is designed to recognize employees in order to create a positive working environment in the company based on its core corporate values.
The app is great for teams working remotely to keep employees engaged and reduce the probability of the quiet quitting syndrome.
Features: With the Nectar app in Slack, employees can send greetings and spot bonuses. This encourages cooperation and appreciation at all times. Employees can attach a colleague, attach values and points, and send a message.
Pros:
Easy to use and navigate
An easy way to show appreciation and recognition to colleagues
Cons:
Expression tools are limited to emoji
G2 rating: 4.7 out of 5 stars
G2 review:
11. Loom
Best for: Improving communication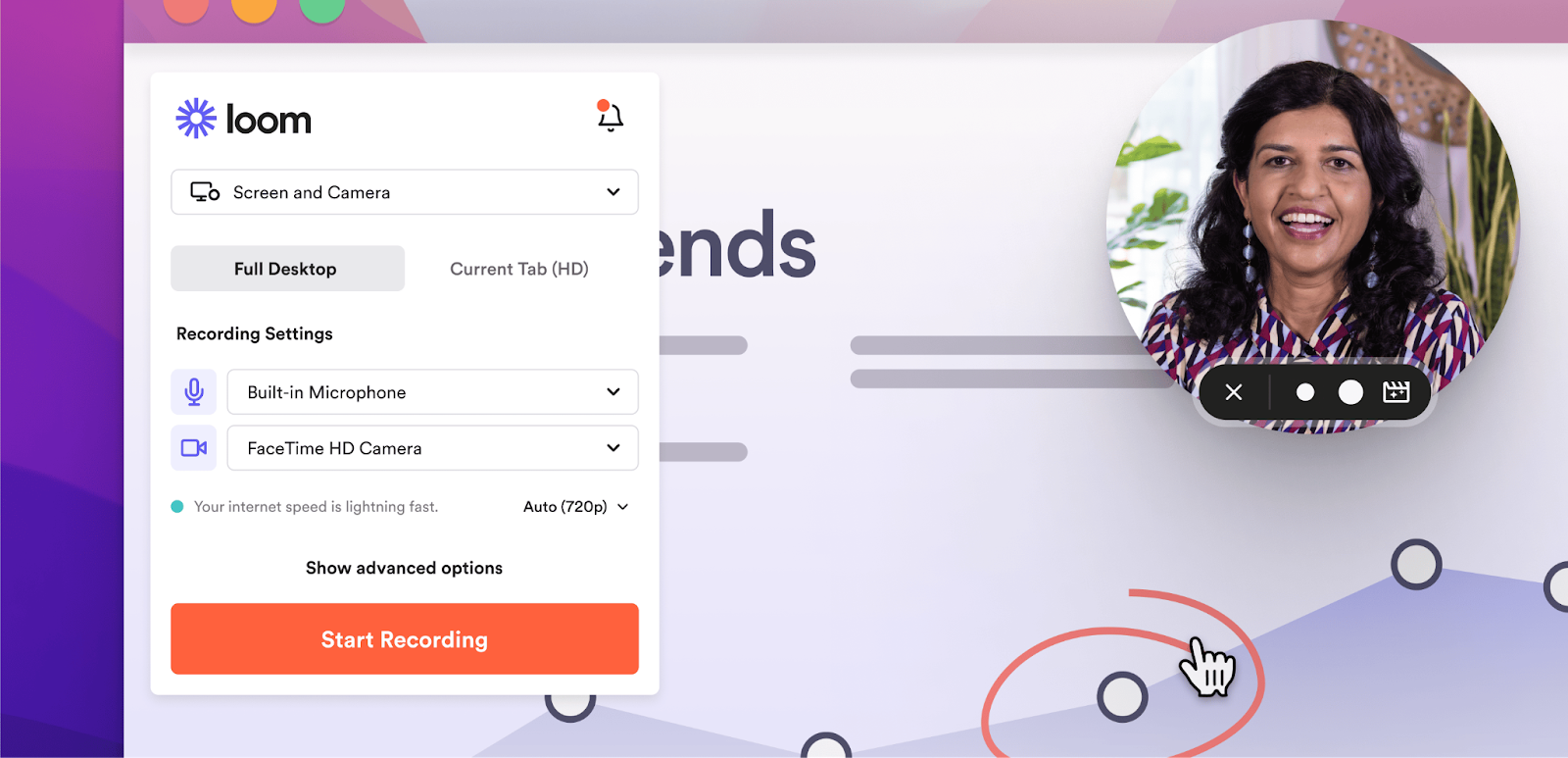 The Loom app helps remote teams across multiple time zones stay connected. Employees can record video messages, share their screens, and then copy the URL. This helps to share information with the entire team.
Any video in Loom can be deployed in Slack. With this integration, employees can quickly resolve issues related to work projects.
Features: Loom's Slack integration allows employees to watch videos without having to switch between apps, send and receive notifications in Slack, and easily integrate with Google Chrome for even more productivity.
Pros:
Easy to use
Easy to share videos
It is possible to add comments and notes to the video
There is a free version
It is possible to save the video in MP4 format
Cons:
Free version limits video length
Full-screen videos are of lower quality
G2 rating: 4.7 out of 5 stars
G2 review:
12. Donut
Best for: Improving team culture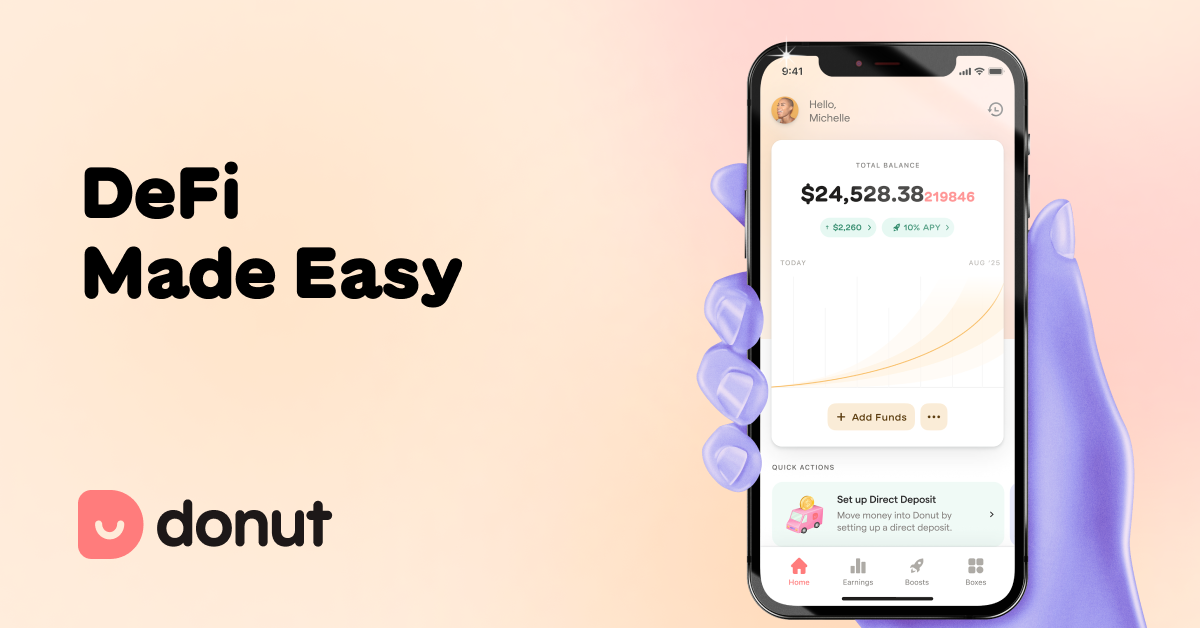 The Donut app is great for remote teams. Keeping in touch with colleagues can be challenging when working remotely, especially for newcomers.
The Donut platform gives employees the opportunity to spend time together, get to know new members of the company so that they do not feel isolated from the team.
Features: With the help of Donut integration, employees of the company have the opportunity to periodically communicate one-on-one in a video chat over a virtual coffee or doughnut.
The application randomly selects two users to meet, chat or get to know each other. Working relationships between colleagues can be strengthened, and the corporate culture of the company can be improved.
Pros:
Helps maintain privacy
Messages and notifications are sent to those you invite
Cons:
Small server fee
Limited Plan Options
G2 rating: 4.6 out of 5 stars
G2 review:
13. Doodle
Best for: Work planning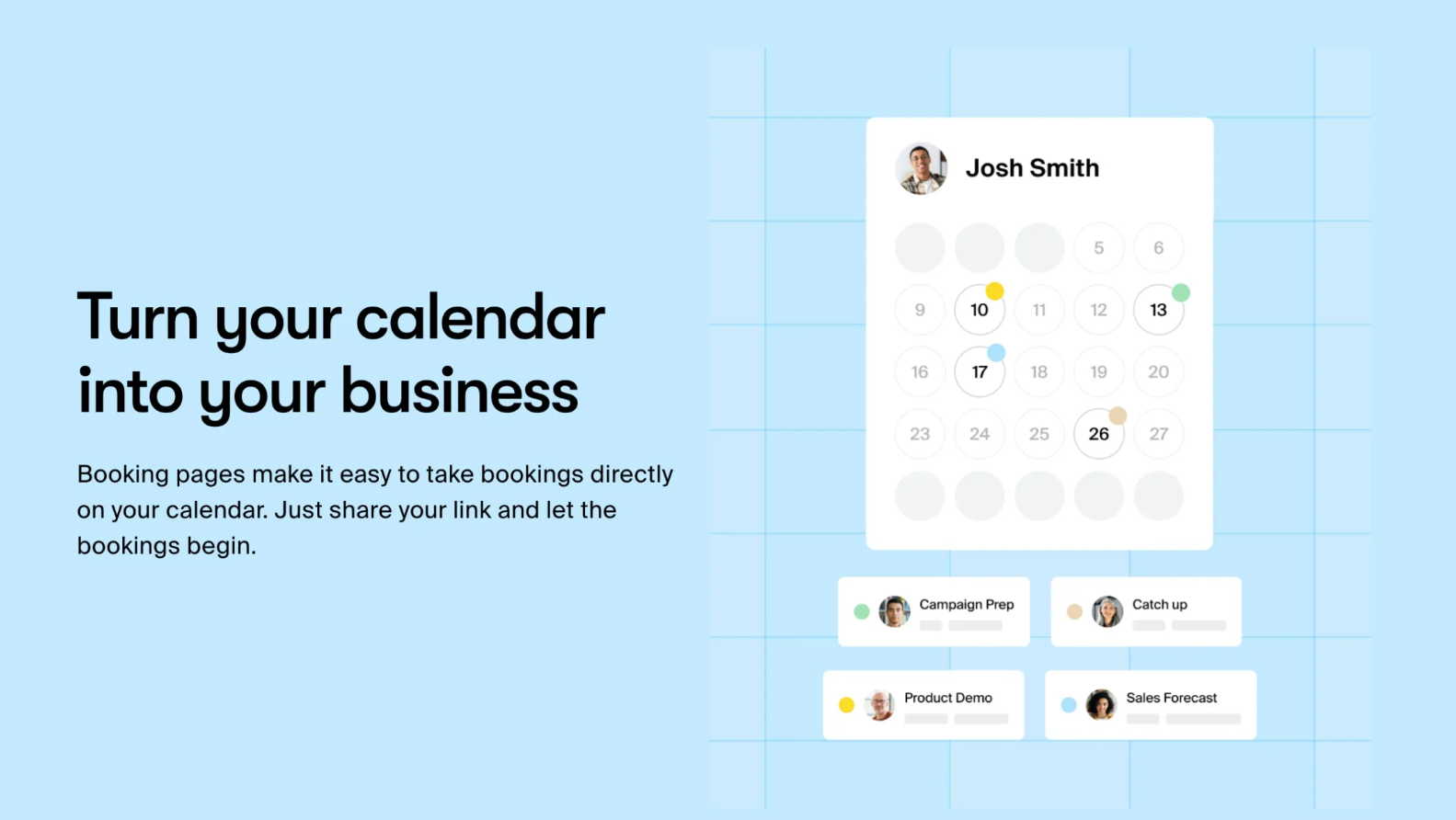 When working in a team on a remote basis, it can sometimes be difficult to plan work. Employees can share the necessary information, not only through the Slack platform itself. By integrating Doodle into it, employees will be able to share information outside the program to cover everything they need. This will qualitatively increase productivity by reducing unnecessary emails.
Features: By arranging a survey with the choice of a convenient time, Doodle simplifies task scheduling. The results of such a survey help to find out what is best for a future team meeting. This helps save a lot of time on emails and rescheduling.
Pros:
Helps to easily choose the time for the meeting
Lightweight, easy to use
Can be connected to a calendar
Cons:
Incomprehensible time zone settings

G2 rating: 4.4 out of 5 stars

G2 review:
14. Evergreen
Best for: Team сulture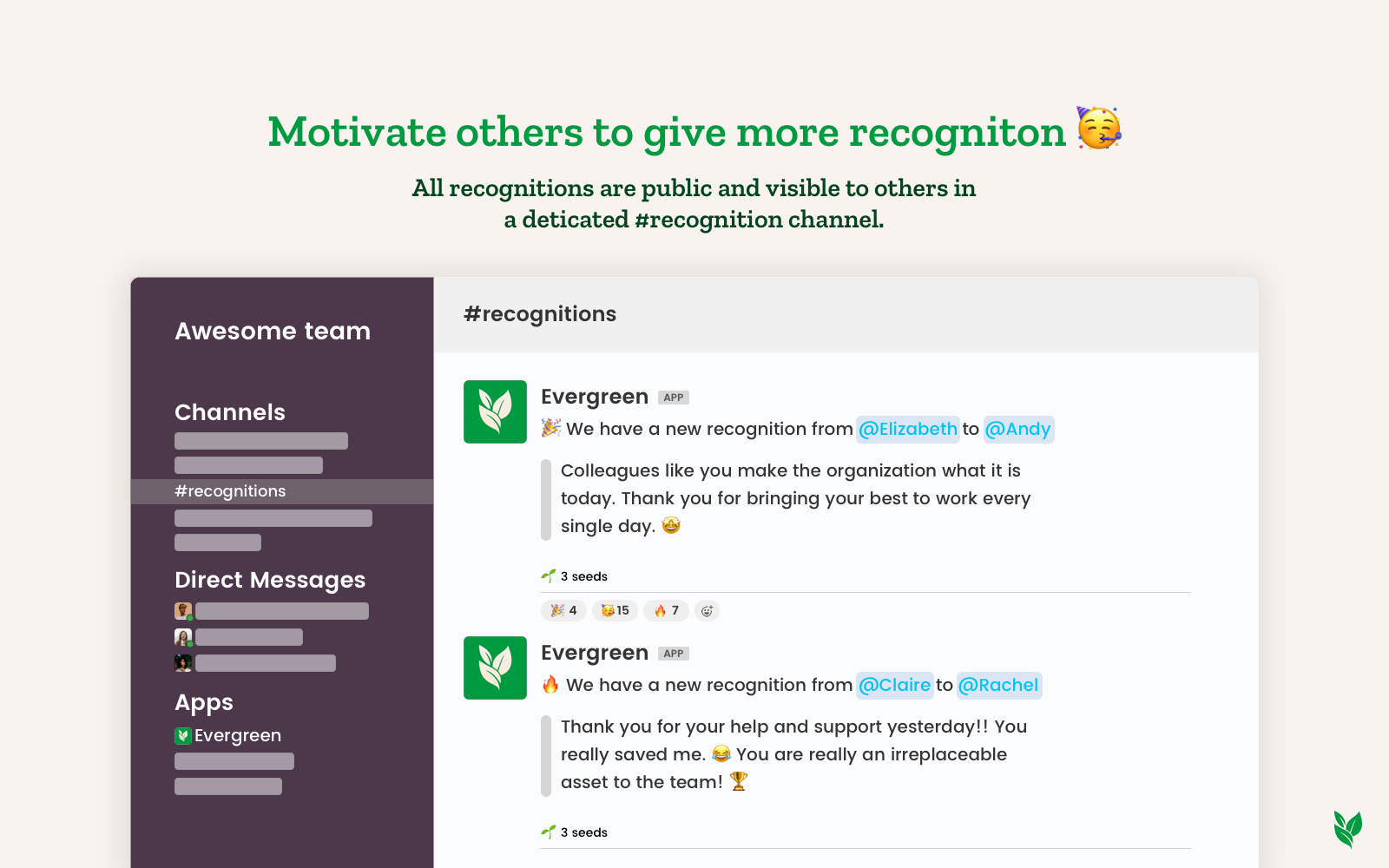 Evergreen is an application that is used to recognize employees and also make a real impact on our planet by planting trees. Every time an employee receives a seed of approval, Evergreen plants one tree.
The application contributes not only to the good mood of employees through their recognition but also helps the environment.
Features: Evergreen promotes employee recognition, helps increase employee engagement, improves corporate culture, and, most of all, has a real impact on our planet.
Pros:
Peer recognition
Increasing environmental awareness
Getting closer to colleagues
Cons:
Only 3 seeds per week possible
G2 rating: 4.7 out of 5 stars
G2 review:
15. Assembly
Best for: Building team culture
In remote teams, it can sometimes be difficult to maintain a positive work environment. The Assembly app provides an opportunity to create positive morale in the virtual workplace by celebrating and rewarding employees.
Features: Built-in reports help you understand how each department is performing and where more work is needed to achieve goals. For fruitful interaction of employees, encouragement and rewards are excellent.
By integrating the Assembly app into Slack, you can use it as a way to make personal connections and strengthen your working relationships and corporate culture.
Pros:
Peer recognition
Better collaboration
Communication with colleagues
Birthday celebration
Cons:
Not all text fields can be changed
G2 rating:  4.7 out of 5 stars
G2 review:
16. Favro
Best for: Providing progress and task transparency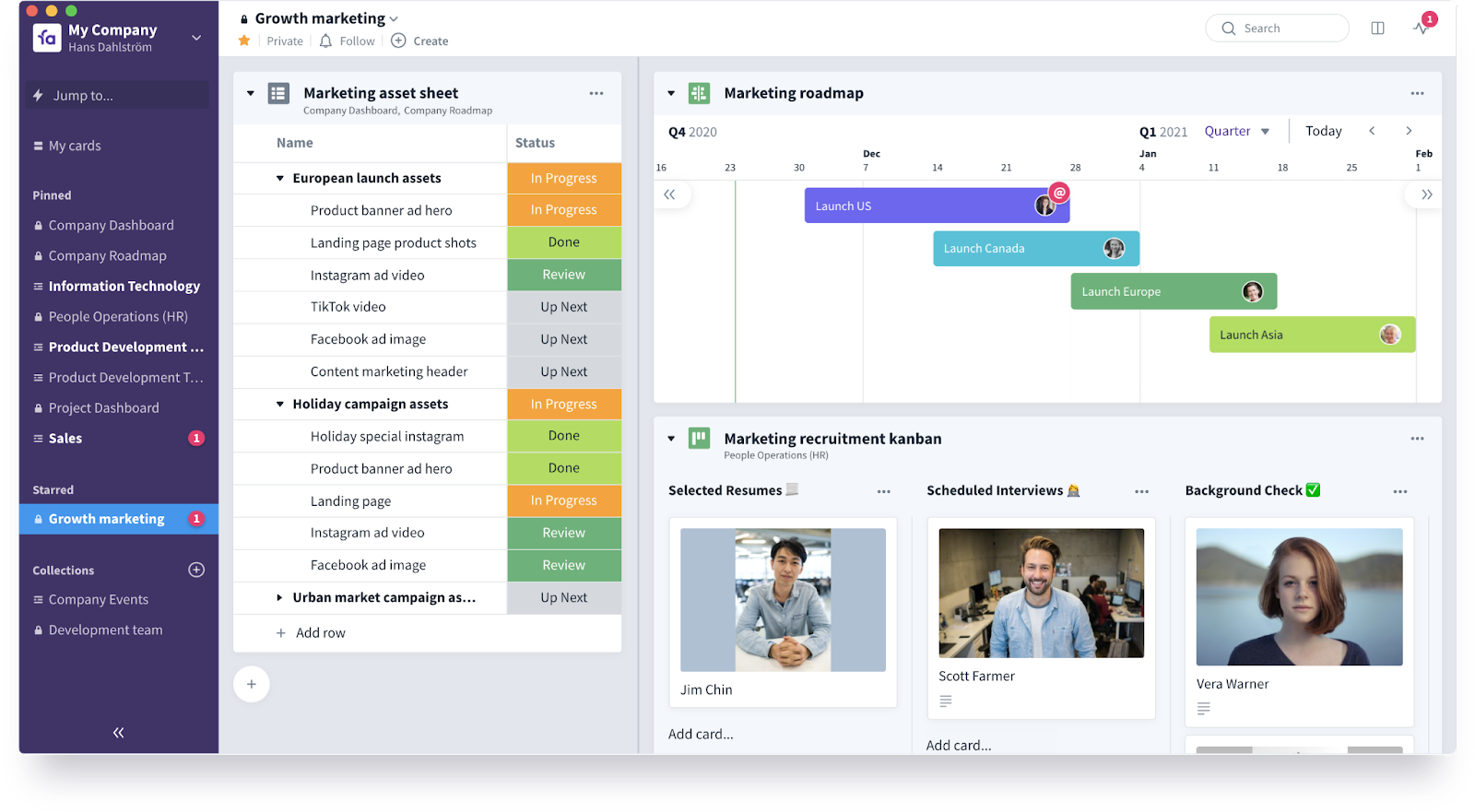 The Favro app is one of the most flexible collaboration and scheduling platforms available. Here, employees can organize their tasks and activities, and managers can devote more time to achieving goals.
Features: With the Favro app in Slack, you can combine complex tools through the user interface, including time tracking, scheduling, and invoicing. Through Slack, you can set up a Favro task, create channels dedicated to Favro projects, and set up notifications for Favro tasks.
Pros:
Flexible planning tool
Reliable Automation
Various integrations possible
Cons:
G2 rating: 4.3 out of 5 stars
G2 review:
17. Teamwork
Best for: Project management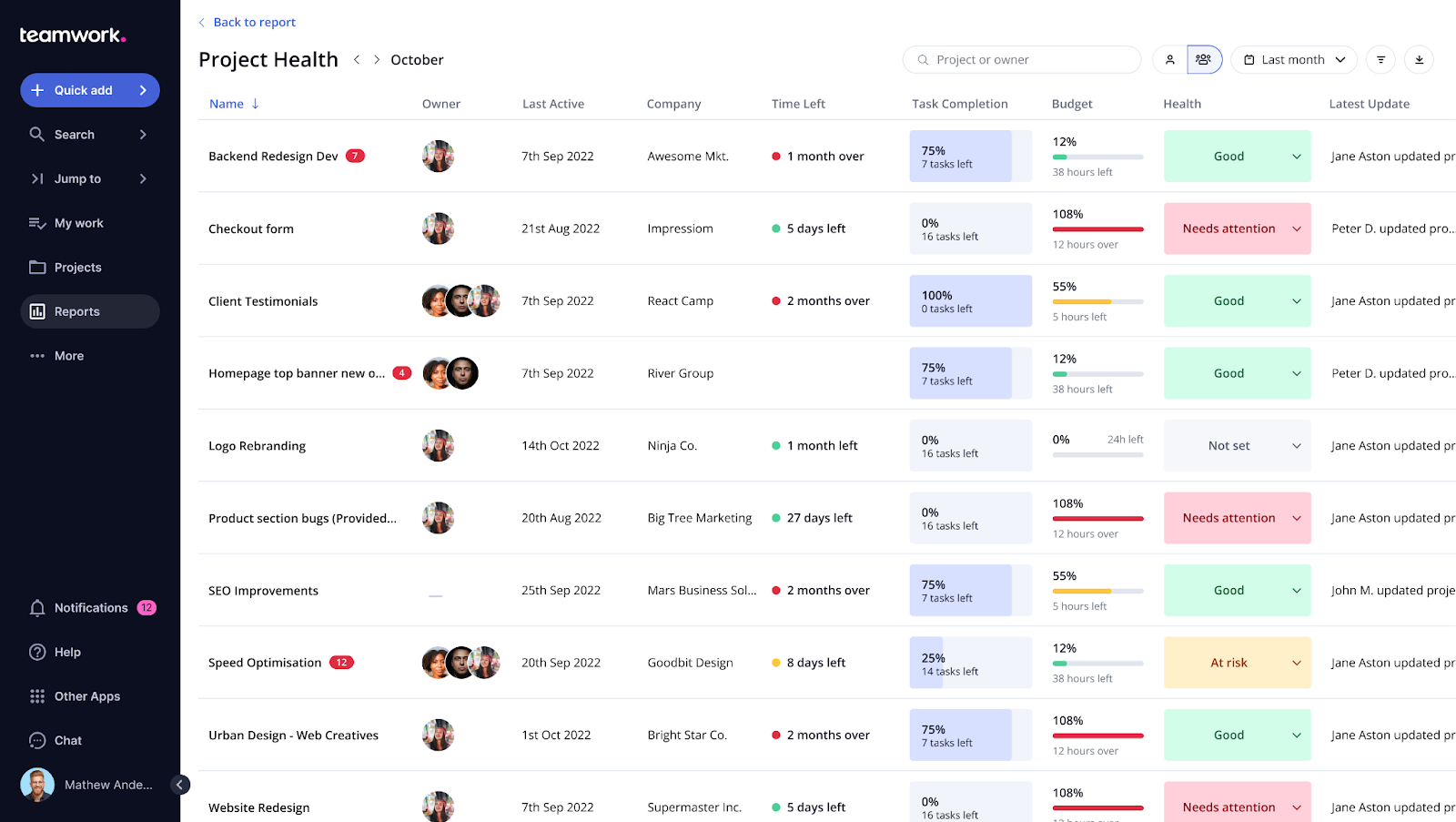 The Teamwork project management platform is designed to work with clients. With its help, you will be able to complete all projects on time and within budget.
Also, the ability to track the working time of employees allows managers to understand all the tasks of employees, work progress and unpaid working hours.
Features: With the Teamwork integration in Slack, you can create tasks from the messages you receive in Slack and receive real-time notifications on a specific Slack channel. You can also access Teamwork features such as Slash Commands and Project Channels.
Pros:
Free 30-day trial
Dedicated Time Tracking Tools
Has access to several built-in Teamwork applications
Cons:
Some platform processes require additional training
G2 rating: 4.4 out of 5 stars
G2 review:
18. Range
Best for: Team check-ins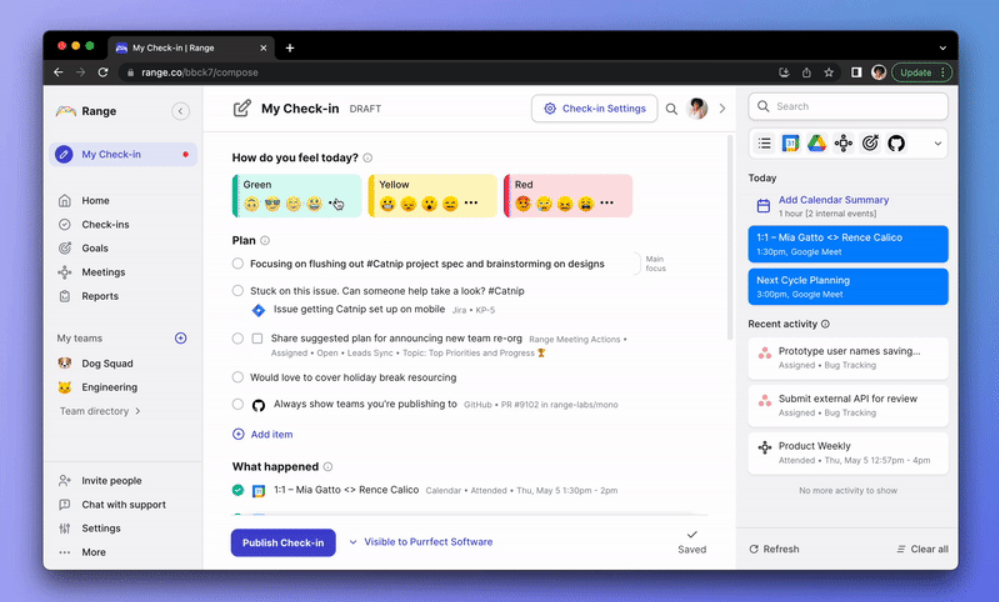 With the Range app, you can track employees directly from the Slack app without switching between them. The platform helps to simplify the check-in process so that employees can make the most of their working time rather than chatting non-stop throughout the day.
Features: The Range app helps employees stay in sync without being in constant contact. By gathering information efficiently, employees spend more time on the job.
Pros:
Easy to connect with Slack
Helps team members keep each other up to date on priorities
G2 rating: 4.6 out of 5 stars
G2 review:
19. Bonusly
Best for: Employee engagement and rewarding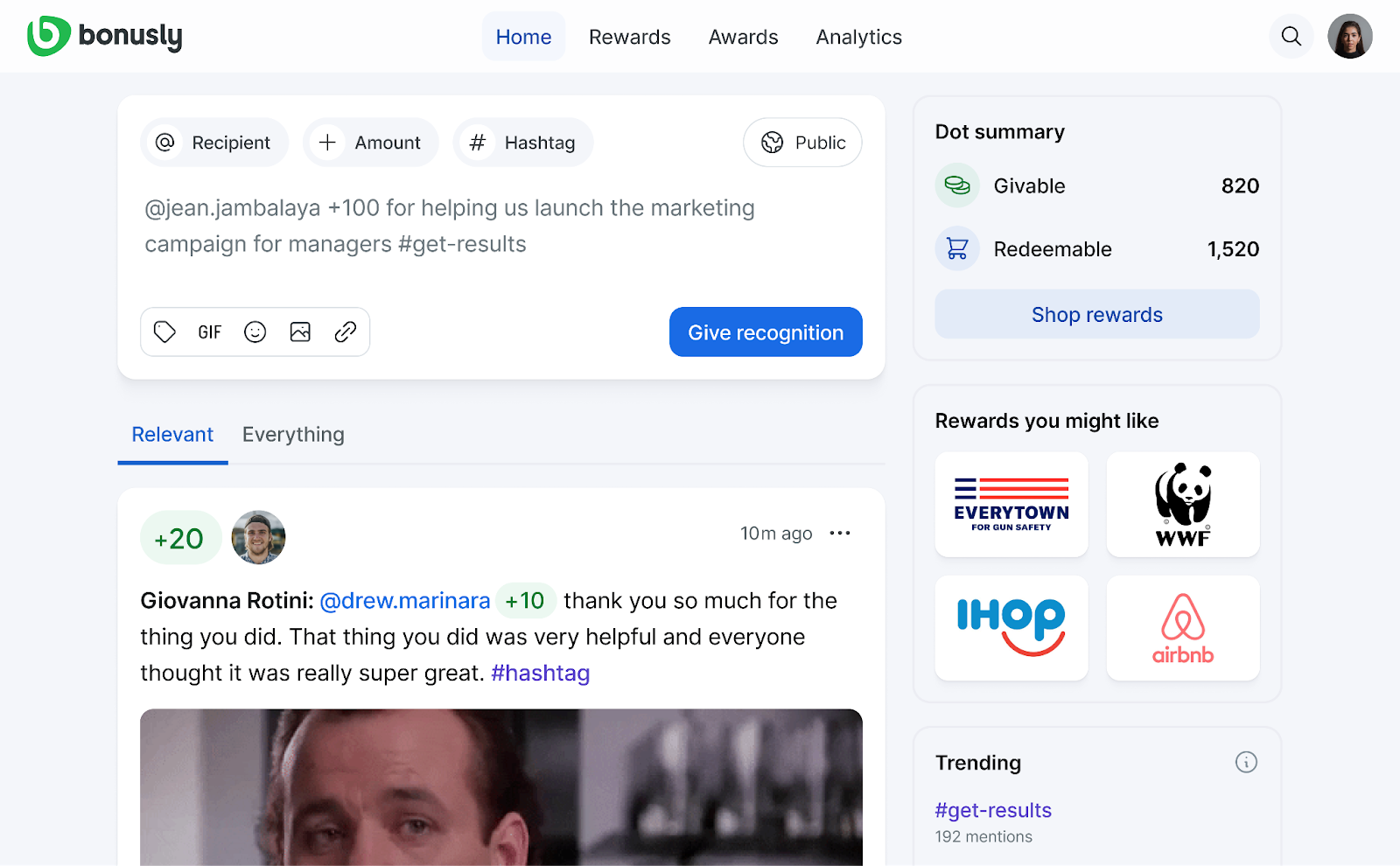 The Bonusly app on Slack promotes more effective collaboration and communication among company employees. To find out their status and the status of colleagues, users can join the recognition channel.
Bonusly also provides live feeds of employees throughout the day.
Features: The Bonusly app on Slack helps increase collaboration with colleagues and promotes recognition among employees. Also, the application regularly updates all events and birthdays in the company and provides automatic notifications to Slack without any special efforts on the part of employees.
Pros:
Can see rewards, give and receive points
Cons:
You must select one of the predefined hashtags in the comment
G2 rating: 4.8 out of 5 stars
G2 review:
20. StatusHero
Best for: Status updates
StatusHero is a team communication app. It helps the company collect the necessary information and communicate it to employees in a more convenient way.
It helps streamline project management. With the app, you don't have to spend precious time on meetings.
Features: Employees can check in on their daily work progress with goals. This data is coordinated with task and project management tools to get more insight into how employees are doing their jobs.
The platform generates progress reports to keep all employees up to date on current projects and responsibilities.
Pros:
Turns asynchronous checks and project management data into detailed reports
Works with tools like GitHub, Jira and Slack
Cons:
Plans start at $3.00 per month
G2 rating: 4.2 out of 5 stars
G2 review:
Why use Slack apps?
If your team works remotely, Slack applications will help in effective communication between employees. This can positively affect their productivity. Some of these applications improve team communication and help with project management, allowing you to make more efficient use of working time.
Also, using Slack apps boosts employee morale, brings the entire team together, and helps build personal connections.
How to add apps to Slack?
Adding applications to the Slack platform is very simple. Any employee can add integrations to communicate with other colleagues or increase productivity. Here is a short guide:
in the top left sidebar of your desktop, click "Applications"
to find the Slack app you want to install, select "Search"
click "Add", after which the Slack catalog will open
Select "Add to Slack"
follow the instructions.
When adding, make sure you have permission to add apps to Slack channels. Slack apps need to be added as an administrator. Otherwise, it won't work correctly.
Conclusion
Slack is a great team productivity tool, just like the apps we mentioned in this list. But by combining them, you can make your team more productive.
If your company is already using Slack, it's worth trying to integrate your favorite applications into it. This will save you a lot of time, which is often spent switching from one platform to another.