Table of Contents
Finding the perfect Christmas Day gifts for your loved ones, friends, and colleagues can be an exciting yet sometimes challenging task. Whether you're seeking something heartfelt for family members or thoughtful tokens of appreciation for your team, this guide has you covered.
In this curated list, we've handpicked 22 Christmas Day gifts that cater to a variety of tastes and preferences. From cozy winter essentials to personalized keepsakes, each item on this list is chosen with the intention of making this holiday season truly special.
Lets embark on a journey to discover the perfect presents that will bring smiles and warm hearts on Christmas morning. Let's dive into the world of thoughtful gifting!
🎁
Express your deep appreciation for HR teams and employees by presenting them with a thoughtfully selected Christmas gift package. Elevate your gesture by perusing a delightful assortment of
Corporate Christmas Gifts
. Discover a selection of opulent packages and boxes, each meticulously crafted to encapsulate the essence of the festive season.
13 Christmas Day gifts for the HR team
Here 13 Christmas day gifts for HR team:
1. Personalized desk accessories
Consider giving your HR team members personalized desk accessories like engraved pens, custom mouse pads, or nameplate holders. These items can add a touch of individuality to their workspace.
2. Xoxoday gift cards
In the world of uncertain gifting choices, when finding the ideal present seems like a daunting task, look no further than Xoxoday gift cards! These cards open up a realm of endless possibilities, spanning from upscale online boutiques to fine dining experiences, tranquil wellness retreats to captivating bookstores.
3. Relaxation and wellness kits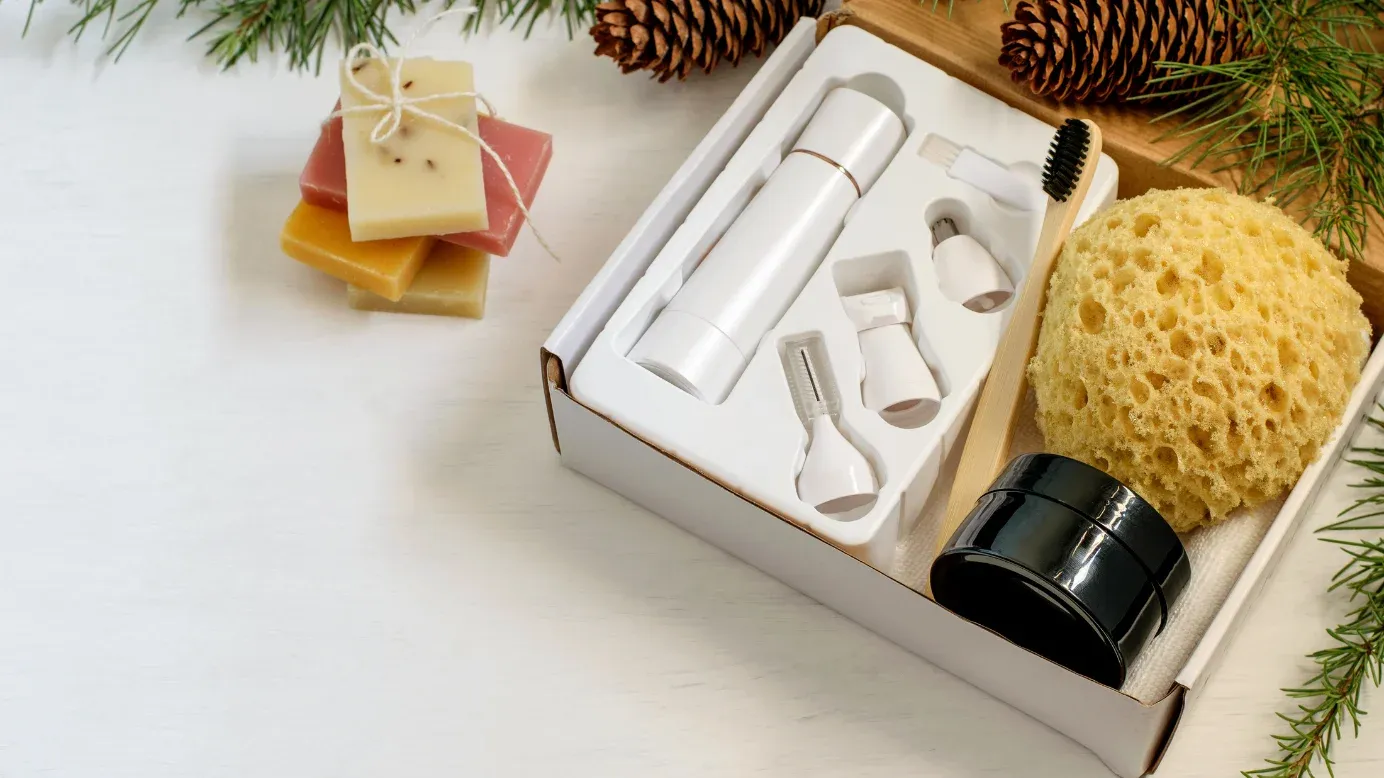 Craft wellness packages comprising soothing scented candles, revitalizing essential oils, calming relaxation masks, and stress-relief toys. These thoughtfully curated kits are designed to offer your HR team members a moment of respite, allowing them to unwind and alleviate any holiday season-induced stress.
It's a gesture that speaks to their well-being and demonstrates your commitment to their mental and emotional health.
4. HR podcast subscription
This Christmas, elevate your HR team's professional development and knowledge-sharing with a thoughtfully curated assortment of engaging HR podcasts. Present them with a treasure trove of insights, encompassing enlightening discussions, industry expertise, and practical guidance that can enhance their skills and expertise.
5. Customized notebooks or planners
Offer your HR team members meticulously crafted high-quality notebooks or planners, with the added personal touch of their names or initials elegantly embossed on the cover.
This thoughtful and practical gift is designed to assist them in staying impeccably organized and remarkably productive in the upcoming year, reflecting your appreciation for their dedication and commitment.
6. Team building activity or workshop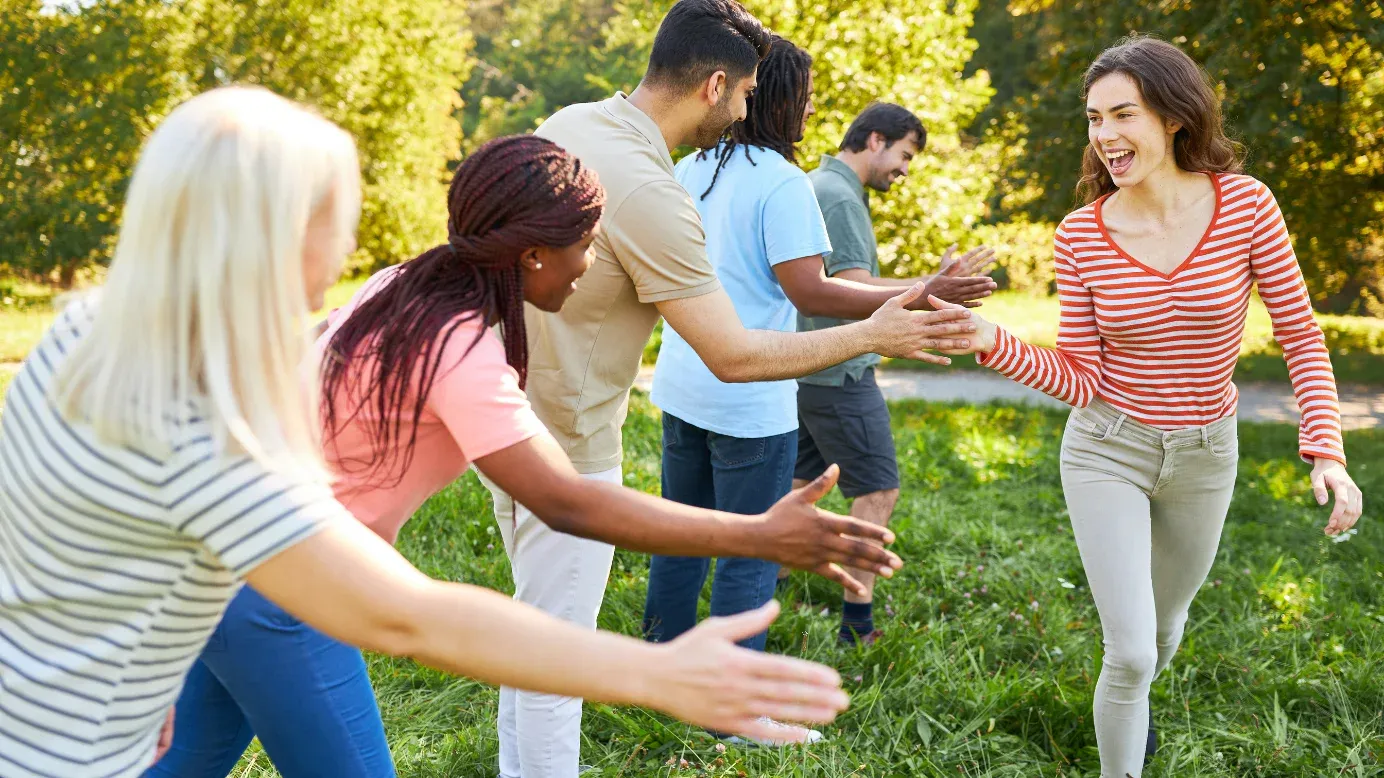 Organize a team-building activity or workshop for your HR team. This could be a fun and educational experience that fosters team cohesion and personal development.
7. Professional development opportunities
Consider offering opportunities for professional development, such as access to online courses, workshops, or conferences related to HR topics. This gift can help them enhance their skills and knowledge in their field.
8. Coffee or tea gift sets
Provide high-quality coffee or tea gift sets, complete with gourmet coffee beans or tea leaves, a stylish mug, and maybe even a coffee maker or a tea infuser. This can help your HR team members start their workdays with a caffeine boost.
9. Personalized thank you cards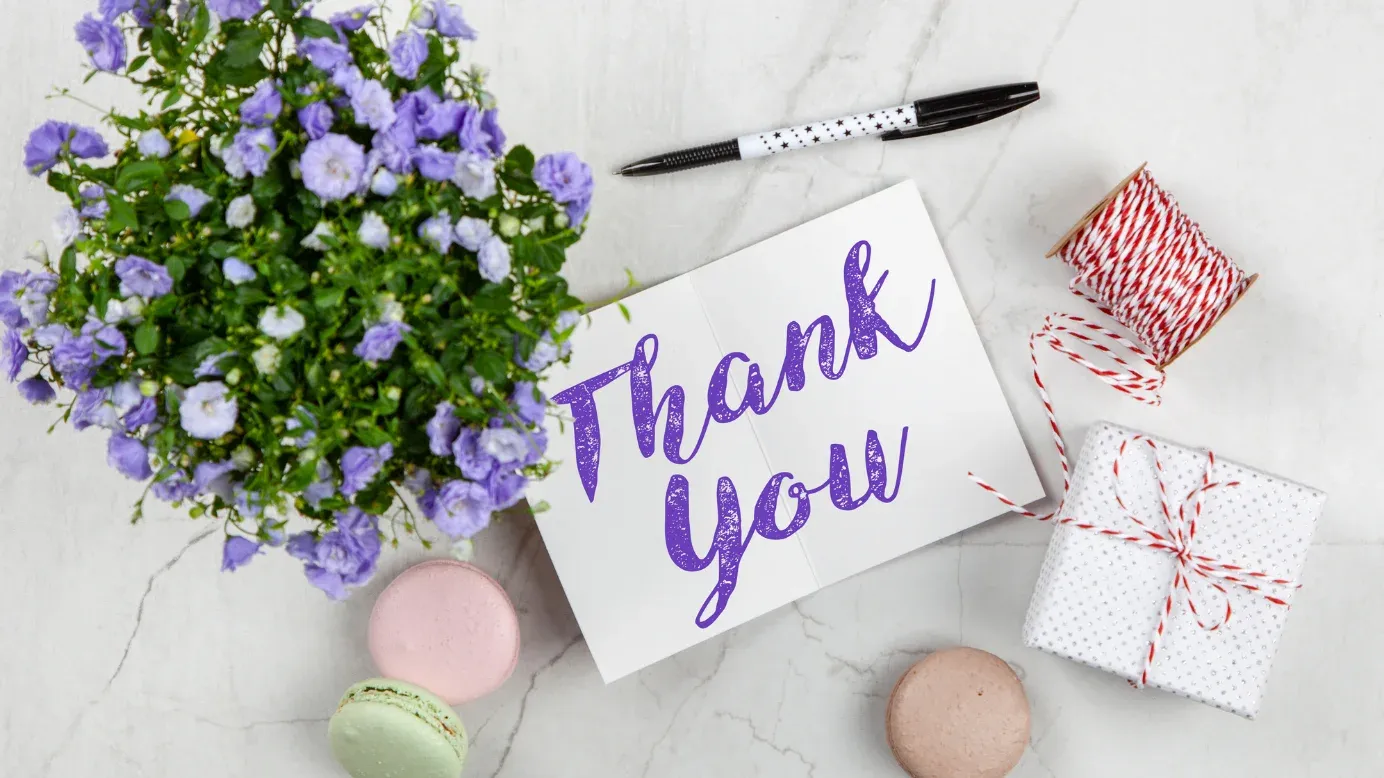 Gift your HR team a set of personalized thank you cards. This allows them to show appreciation and gratitude to colleagues and employees. You can even include a variety of designs or themes to suit different occasions.
10. Desktop plants or succulents
Consider gifting small potted plants or succulents that can liven up their workspaces. These low-maintenance plants add a touch of greenery and can improve air quality in their office.
11. Noise-canceling headphones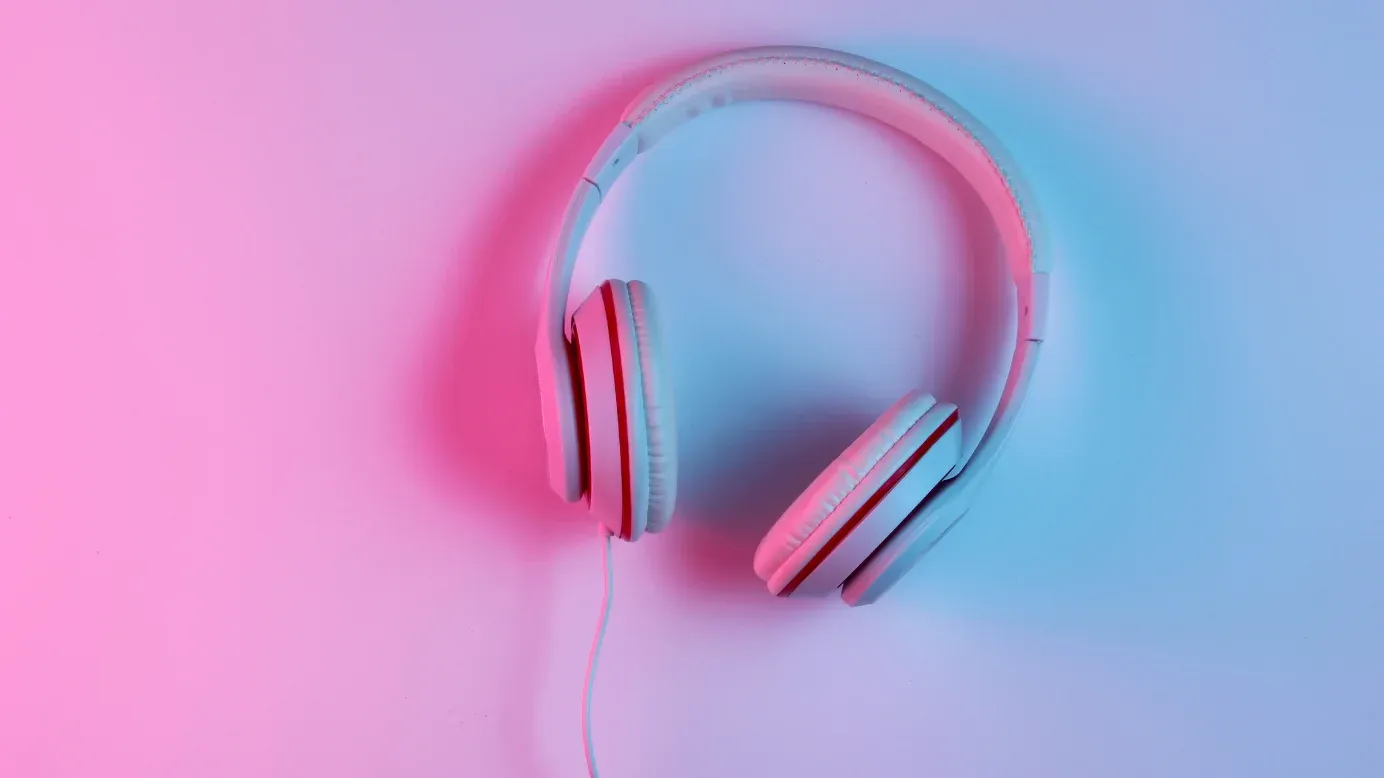 Equip your HR team with a powerful tool for concentration and productivity – noise-canceling headphones. In bustling open office spaces or during remote work, these headphones become invaluable, providing a sanctuary of focus amidst potential distractions.
By gifting this practical item, you're supporting their ability to work effectively, regardless of their work environment.
12. Personalized tote bags
Present your HR team members with personalized tote bags featuring their names or initials elegantly monogrammed on them. These versatile bags are not only practical for carrying work essentials but also add a touch of style to their professional attire.
This thoughtful gift combines functionality with a touch of individuality, showcasing your appreciation for their hard work and dedication.
13. Subscription services
Delight your HR team members with the gift of relaxation and self-care by providing subscriptions to valuable services such as a streaming platform, meal kit delivery, or a wellness app.
This thoughtful gesture offers them the opportunity to unwind and enjoy some well-deserved downtime. It's a token of appreciation that acknowledges their hard work and emphasizes the importance of self-care in maintaining a healthy work-life balance.
Elevate your team's Diwali celebrations with Xoxoday Gift Cards! Unlock discounts on Netflix, Gaana, Spotify, Amazon Prime, and More. Shop now and light up their festivities!
10 Christmas Day gifts for employees
Here are 10 Christmas Day gifts for employees:
1. Customized company apparel
Equip your employees with company pride by offering them branded apparel, including t-shirts, hoodies, or hats adorned with the company logo or a festive design.
This not only fosters a sense of unity within the team but also serves as a delightful keepsake. By gifting these items, you're not only promoting team spirit but also providing your employees with a tangible reminder of their valuable contributions to the company.
2. Virtual cooking class
Arrange for a virtual cooking class where employees can learn to prepare a special holiday meal or dessert from the comfort of their own homes. This interactive experience can be a fun way to celebrate together.
3. Home office upgrade kit
Show your employees you care about their comfort and productivity by assembling a kit to elevate their home office experience. This thoughtful collection may include ergonomic desk accessories, a plush chair cushion for added support, and a stylish desk organizer to keep their workspace neat and efficient.
4. Online fitness subscription
Empower your employees to prioritize their health and well-being by gifting them access to an online fitness and wellness platform. This comprehensive resource offers a diverse range of workout classes, soothing meditation sessions, and a wealth of wellness resources.
By providing this valuable tool, you're supporting their journey towards a healthy, active lifestyle, and showing that their well-being is a priority for the company.
5. Artisanal food basket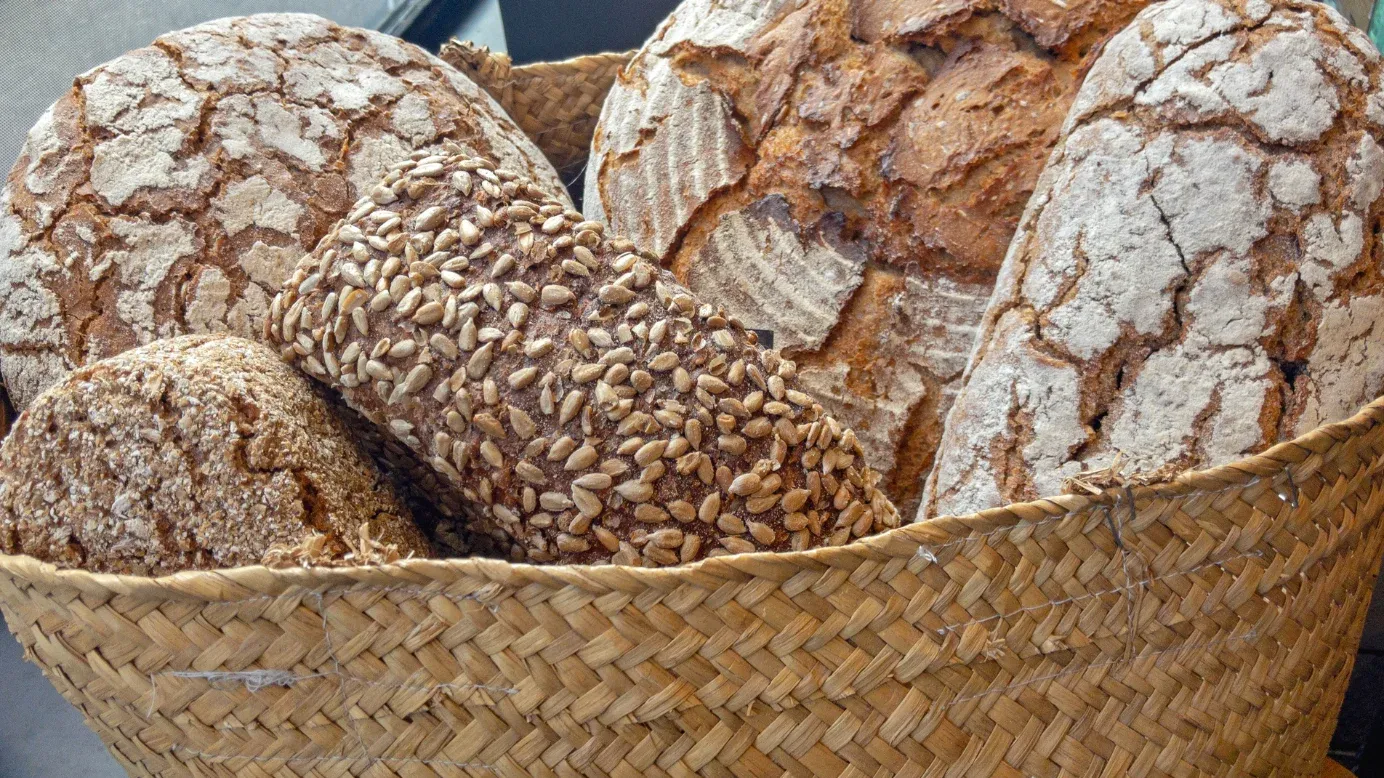 Curate a selection of gourmet, locally sourced food items like artisanal cheeses, chocolates, jams, and other delicacies. This provides a delicious treat for your employees to enjoy over the holiday season.
6. Personalized water bottles or travel mugs
Offer custom-designed water bottles or travel mugs with the company logo or an inspirational message. These practical gifts can help keep your employees hydrated and energized throughout the day.
7. Home decor and seasonal ornaments
Spread holiday cheer and warmth by gifting your employees with seasonal home decor items like holiday-themed candles, wreaths, or festive ornaments.If you're looking to spruce up your surroundings or embark on a decor transformation, consider the versatility of these gift cards.
From the Home Center gift card, Chumbak and Ikea options, your employees will have a world of choices at their fingertips. Empower them to personalize their spaces with flair and ease, ensuring their next purchase is nothing short of extraordinary.
8. Charitable donations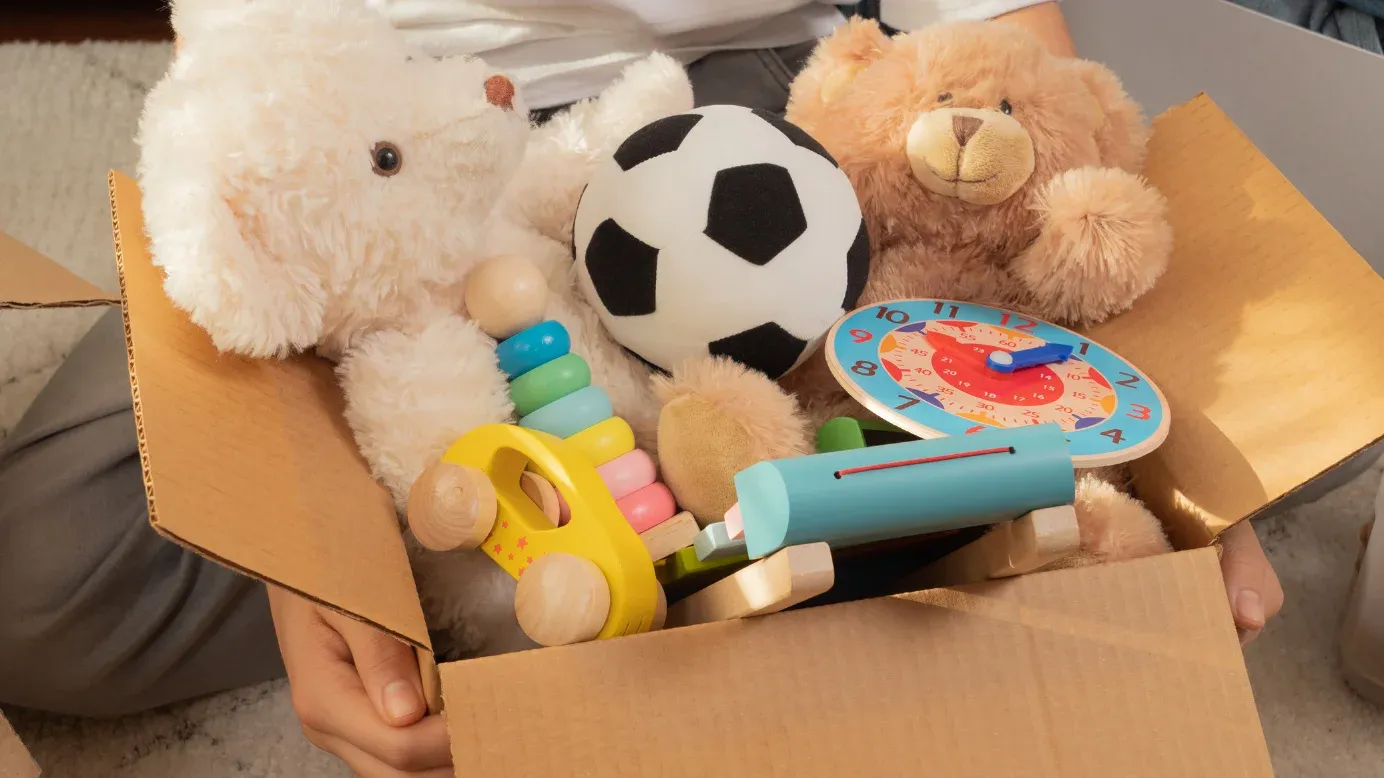 Offer employees the option to make a donation to a charitable organization of their choice on their behalf. This allows them to give back and make a positive impact during the holiday season.
9. Work from home essentials
This holiday season, you have an ideal chance to boost their spirits by gifting them essential items for working from home. Consider including things like desk organizers, laptop stands, file organizers, and custom diaries featuring your company's logo.
Conclusion
The holiday season is a time of warmth, joy, and showing appreciation for those we hold dear. Choosing the right Christmas Day gifts can be a meaningful gesture that brings happiness to both the giver and the recipient.
Whether it's a personalized keepsake, a practical work-from-home essential, or a delightful treat, the thought behind the gift is what truly matters.
As we wrap up our guide to 22 Christmas Day gifts, we hope you've found inspiration for selecting the perfect presents for your loved ones and colleagues. Remember, it's the sentiment and care put into each gift that makes it truly special.
May this holiday season be filled with moments of joy, laughter, and cherished memories with those you hold close to your heart.
Happy gifting and Merry Christmas!