Christmas is one of the most awaited celebration events every year. Everybody eagerly looked forward to welcoming and celebrating this event with their family and friends. The Christmas season is good for spreading laughter, kindness, and love. Most organizations plan special activities to mark the Christmas season.
During the Christmas season, it is hard to think of things that can come out of work, but one thing you can do for your employees or colleagues is sent seasonal messages. We have a compilation of the best messages and wishes you can use when sending your employees Christmas holiday greetings.
Best Merry Christmas wishes for employees
With your employees looking forward to the annual Christmas get-together in the office, it's time to spread positivity and love. We've compiled a sizable list of possible messages and wishes to get the Christmas cheer going at your company.
1. You've done a great job all year long, and it shows in the success you've helped our company achieve. Thank you for being a wonderful member of our team. Merry Christmas!
2. This holiday season, we are looking back with appreciation for your loyalty and looking forward to moving into the New Year together. May God bless you and your family during this holy time of the year!
3. You always bring a lot of positivity to the workplace. Thank you for helping this company grow over the years. Merry Christmas
4. For our employees, we send wishes of the happiest tidings, merriest of Christmases, and the warmest holiday seasons.
5. For the season of joy and thanksgiving, we would like to express our gratitude for our lovely staff this Christmas. May you all have a hearty, festive holiday season.
6. May the guiding light of the Christmas candle bring your growth! Merry Christmas and Happy Holidays!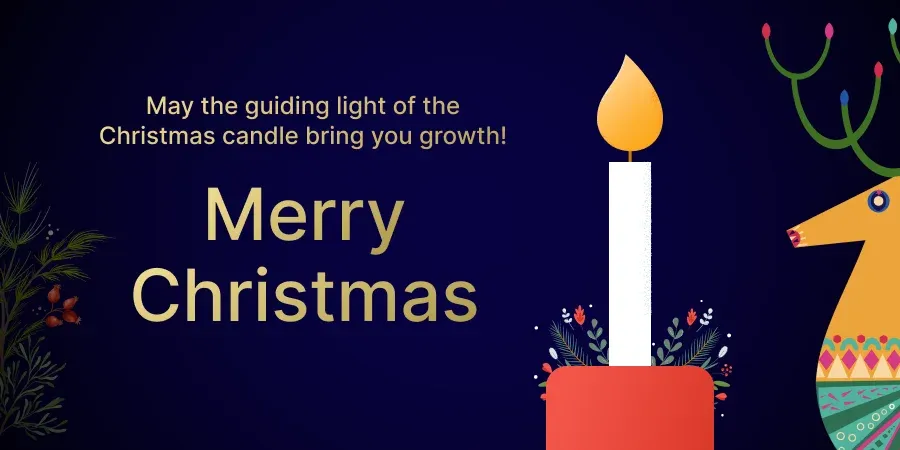 7. We feel proud to have such honest, hardworking, and concerned employees like you! We wish you all a Merry Christmas from the bottom of our hearts and may the lord bless you with eternal growth.
8. We thrived the past year because of your hard work, creativity, and dedication. I'm really grateful for your tremendous efforts and wish you all a joyous Christmas season.
9. Reflecting on the year, it's clear to see how hard you've worked. Your drive and determination helped us to get where we are today, and we couldn't have done it without you.
10. Your dedication and commitment to the company shine through in all that you do, and we thank you for your hard work. Our success is your success – we hope you enjoy this holiday gift. You've certainly earned it!
11. Merry Christmas on behalf of management. Sincere thanks for your commitment we wish you and your family a heartwarming relaxing fantastic Christmas holiday.
Christmas wishes for employees
12. When we all gather here next year, let us get started off to 12 months full of cheer!
13. Christmas is the time to look back on the past year and recognize its achievements. At the same time, it is an opportunity to set new goals for the coming year. We wish you all a Merry Christmas and a fantastic New Year ahead.
14. "Christmas will always be as long as we stand heart to heart and hand in hand." Dr Seuss
15. During the holiday season, our thoughts turn gratefully to those who have made our success possible. It is in this spirit that we say thank you and send best wishes for the holidays and New Year.
16. As we look back upon the past year, we would like to acknowledge those who have helped us shape our business. Thank you for contributing your time and energy to the team this year. You are appreciated!
17. This holiday season reminds us of what a close-knit family we've become while working together as a company. Wishing our entire corporate leadership and their loved ones a blessed and blissful holiday season.
18. Our success is thanks to all our dedicated team members. We are grateful for you and wish everyone a Christmas season filled with joy.
19. Our biggest assets are our employees. We couldn't do it without their hard work and dedication. With deepest gratitude, we wish everyone a merry Christmas and a blessed new year.
20. Thank you for a successful year and great cooperation in the company. Let's meet again next year with many new ideas and positive energy.
Corporate season's greetings messages
21. Happy Holidays from all of us at [company name] to you and your family
22. May the magic of Christmas, peace, and joy be with you and your family in every season.
23. We wish you a festive, safe, and happy holiday. Merry Christmas and a Happy New Year!
24. Season's greetings from the entire crew at [company name]. May your holidays be filled with happiness and good cheer!
25. Season's Greetings, we appreciate your business and wish you the best in the coming year.
26. May the chimes of the Christmas bells bring you delightful news. Merry Christmas!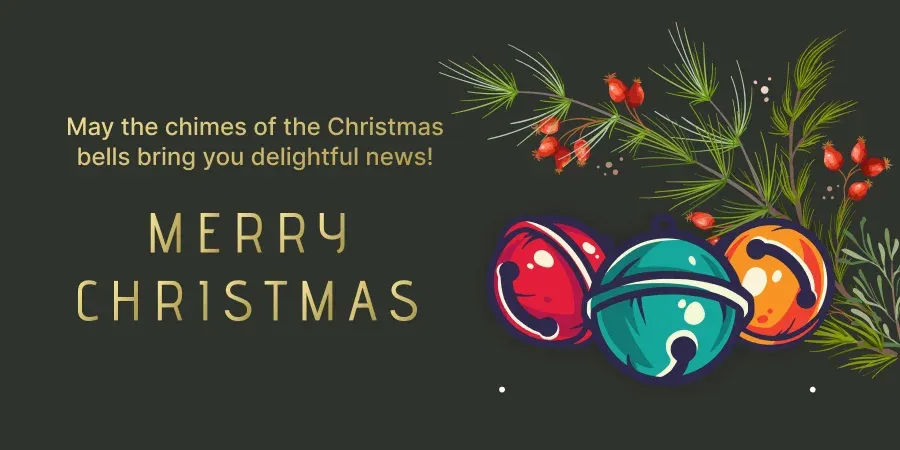 27. May the holiday spirit be with you and your family today and throughout the New Year. Happy Holidays!
28. We're so glad to have you as a client and look forward to serving you in the future. Merry Christmas!
29. We would like to express our sincerest appreciation for the trust you have placed in us and best wishes for the holidays.
Christmas Wishes to employees from CEOs
1. Thank you for contributing to the success of our company and taking us to new heights. We wish everyone a Merry Christmas and a wonderful year ahead.
2. I wish you a season filled with plenty of happiness and tranquility this Christmas. Thank you all for your efforts during the year. Happy Holidays to you and your loved ones.
3. We want to greet each one of you a pleasant holiday season on behalf of the management. May you be able to spend the holidays with the people you care about the most and return rested and reenergized for a fantastic new year.
4. Sincere thanks for your commitment and dedication. We wish you and your family heartwarming relaxing Christmas holidays.
5. Whatever your plans for Christmas, I hope they bring you joy, peace, and health—Merry Christmas to you and your loved ones.
6. I am obligated to thank each of you for the tremendous effort you have put in this year. I hope you enjoy your well-earned downtime with friends and family as I spend time with mine. Merry Christmas.
7. On behalf of the leadership team, I wish you a Christmas full of joy and laughter. Your hard work is greatly appreciated, and we wish you a relaxing and tranquil Christmas.
8. To all of our employees, thank you for everything you do and have done for the company. We were able to achieve goals because of the efforts you put in. May this Christmas season bring an abundance of happiness and peace to you and your loved ones.
9. Our company is fortunate to have motivated employees. Your dedication has shaped who we are today. May this Christmas season bring you and your loved ones a lifetime of happiness and fun.
10. Season's Greetings to each one of you. It is the time of year when we reflect on the past year's accomplishments and plan our goals. I appreciate all you have done this year and am looking forward to a brand-new year full of enthusiasm.
11. Thank you for all that you've contributed to this team. Spend quality time with your loved ones. Happy holidays and I hope to work with you again in the coming year.
12. Thanks to all our employees, volunteers, residents, and clients for a productive and successful year at (Company name). It is you, (Company name) employees and volunteers, who establish our reputation as a provider of high quality (field), and I thank you all for your continued dedication and excellent work throughout the year. I wish everyone a merry Christmas.
13. Warm wishes on Christmas to all the employees and their families. May you enjoy this day to the fullest with your loved ones.
14. May this Christmas bring along many more happy and good times for you and your loved ones. Best wishes on Christmas to all employees.
15. A wonderful Merry Christmas to our dearest employees! I hope you all have an incredible time enjoying this wonderful day with your loved ones. I send you my very best wishes for success, happiness, and good health.
16. We extend our warm wishes to our employees and wish you fun-filled celebrations with your family and friends. Wishing you glory and prosperity this Christmas!
17. May your newfound energy, dreams, and future hopes are infused by the Christmas season. Warm greetings on Christmas to all the employees.
18. May the season bring you joy, fond memories, and happiness. Merry Christmas!
19. May this Christmas bring you a lot more happiness and success. I hope you have a joyful and beautiful Christmas.
20. We want to pause at this joyous time of year to express our gratitude for your contribution to our team! Happy Holidays! Merry Christmas!
Conclusion
Corporate Christmas wishes are sent out to the employees by the employers, conveying the warmth of their hearts to the employees. They help create a warm atmosphere in the entire company and boost employees' morale.