Diwali gift box ideas, for heartwarming surprises! As the festive season approaches, the joy of giving takes center stage. And what better way to express your love and appreciation than with a carefully curated Diwali gift box?
We are excited to unveil the most enchanting and creative gift ideas that are sure to make this year's Diwali celebrations truly unforgettable.
From timeless traditions to contemporary delights, we've gathered a treasure trove of inspiration to help you spread happiness and celebrate the spirit of togetherness.
Let's embark on a journey through the finest Diwali gift box ideas of 2023, where every box tells a story and every gift embodies the essence of the festival of lights.
Get ready to dive into a world of festive charm and heartfelt presents!
12 Diwali gift box ideas
Here are 12 Diwali gift box design ideas:
Home decor Diwali gift box
Green Diwali Delight box
Diwali dry fruit gift boxes
Diwali fruit box
Diwali corporate gift box
Diwali gift boxes wholesale
Diwali empty gift boxes
Diwali crackers gift box
Diwali sweet gift box
Diwali phool gift box
Xoxoday Voucher box
Gift cards box
1. Home decor Diwali gift box
A Home Decor Diwali Gift Box is a festive present filled with beautifully crafted items like decorative candles, incense sticks, colorful rangoli designs, and artistic diyas (oil lamps).
These pieces are meant to enhance the look and feel of someone's home during the Diwali festival, adding a touch of elegance and celebrating the spirit of light over darkness. It's a thoughtful way to bring joy and positivity to their living space.
Check out Xoxoday's gift cards for home decor, featuring choices like Home Centre, Amazon, Chumbak, Ikea, HomeSense, and more. These make fantastic gift options and let you give impressive presents to those you really want to amaze.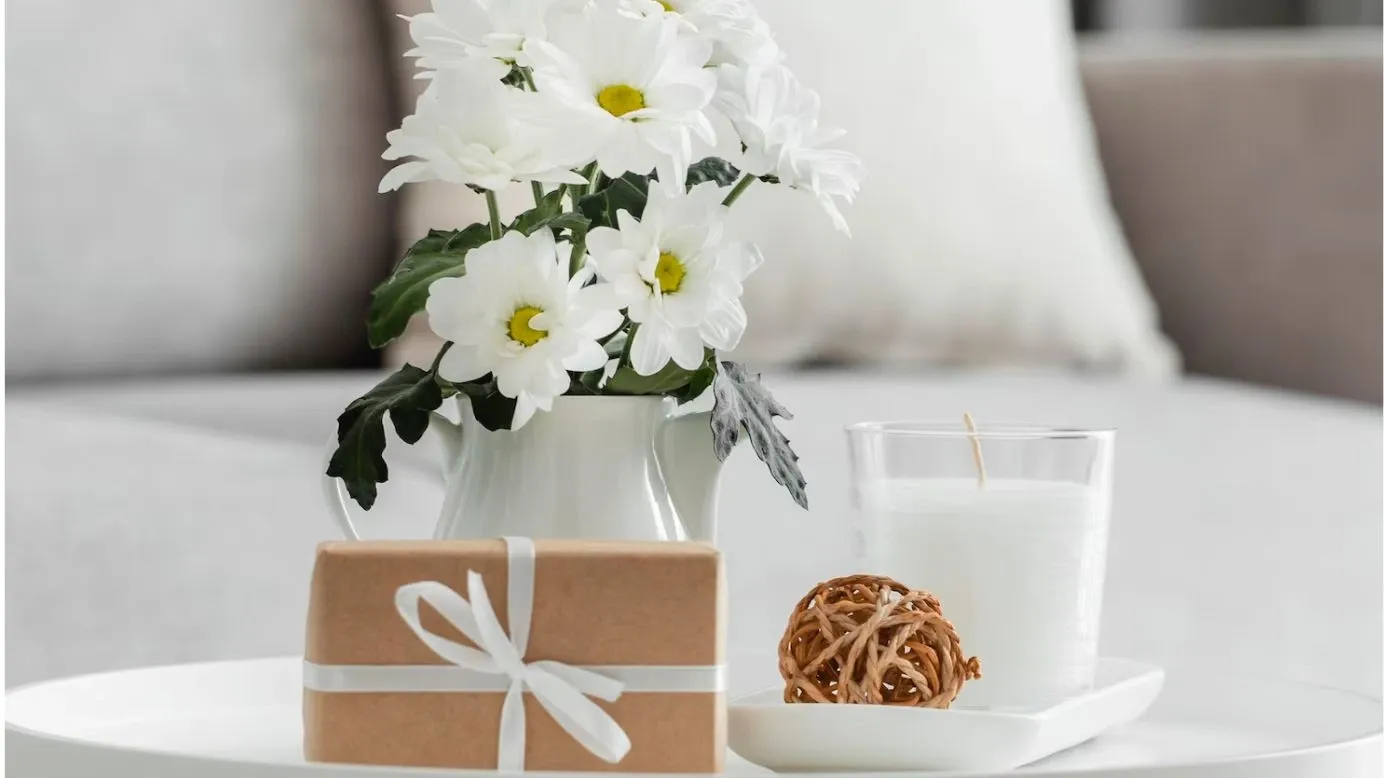 2. Green Diwali Delight box
The Green Diwali Delight box is a fantastic way to celebrate Diwali while being kind to the environment.
It's a package filled with eco-friendly goodies like biodegradable decorations, energy-efficient LED lights, organic treats, and DIY kits. By choosing this box, you're making a positive contribution to a greener planet while enjoying the festivities.
Discover the Xoxoday Bloem & plant gift card to elevate your planting and Diwali adventure.
3. Diwali dry fruit box
Dry fruit Diwali gift box is a tasty and meaningful present. They're filled with yummy dried fruits like almonds, cashews, and more.
These boxes are beautifully designed and given during Diwali to share good fortune and joy with loved ones. Dry fruit Diwali gift is a delightful way to celebrate the festival and show you care!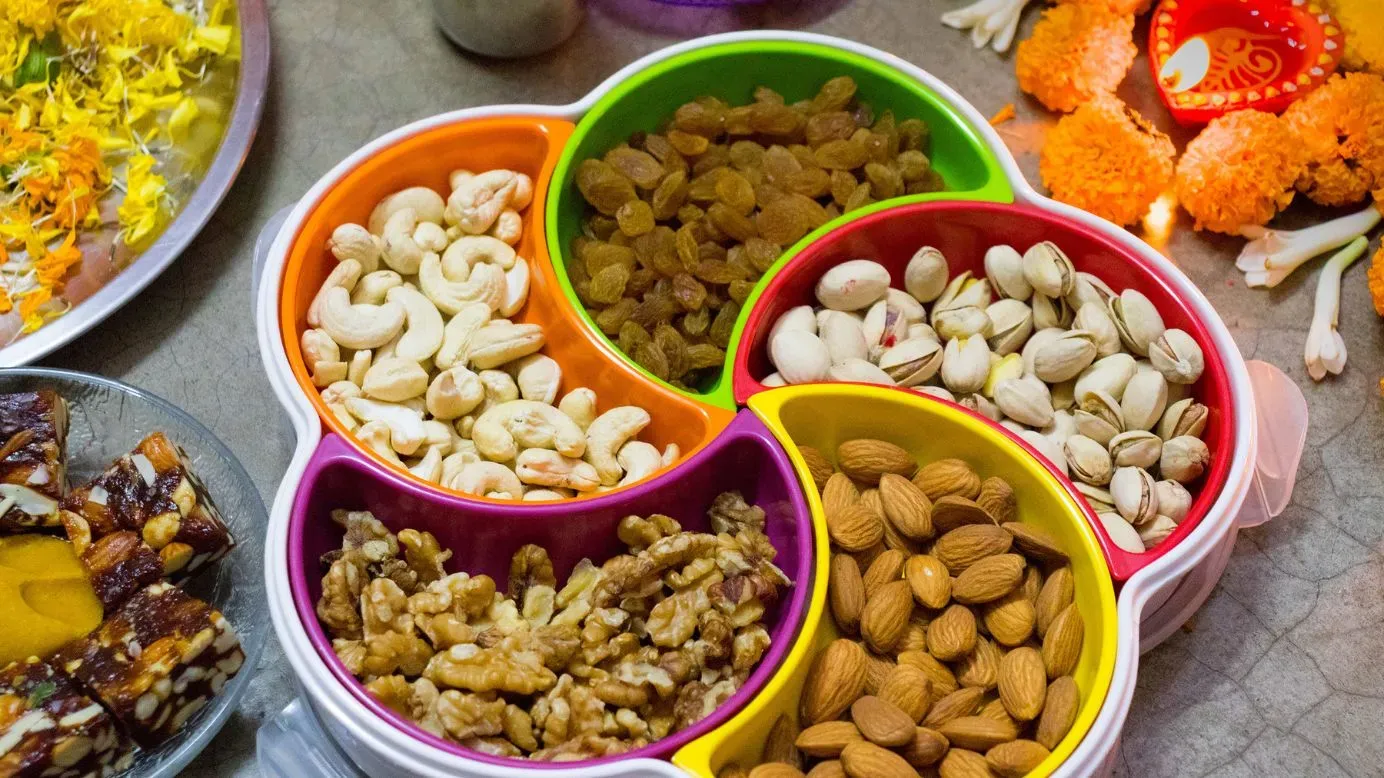 4. Diwali fruit box
Diwali fruit boxes are a variety of fresh and exotic fruits, beautifully packaged and often given as gifts during the festive occasion of Diwali.
These boxes are not only a healthy and thoughtful present, but they also symbolize abundance, prosperity, and good wishes. The assortment usually includes a variety of fruits like apples, oranges, pears, grapes, and sometimes even more exotic choices like pomegranates or kiwis.
These fruit boxes are designed to bring a touch of sweetness and healthiness to the celebrations.
5. Diwali corporate gift box
Corporate Diwali gift boxes are a thoughtful way for businesses to show appreciation to their clients, employees, and partners during the festive season of Diwali.
These gift boxes usually contain a variety of items that are meant to convey good wishes and celebrate the occasion.
Inside, you might find a mix of traditional sweets, dry fruits, decorative items, and personalized gifts like candles or small gadgets. Let's reflect on the festive spirit and convey warm regards to the recipients.
🎁
Get ready to light up Diwali with happiness! Whether you're thinking of your clients, coworkers, or hardworking team, why not make this festive season extra special? Xoxoday's
personalized corporate Diwali gifts
are here to make everyone smile. Amidst the twinkling lights, let your appreciation shine bright by gifting unique and memorable gift cards.
6. Diwali gift boxes wholesale
Diwali gift boxes wholesale means buying a bunch of beautifully decorated gift boxes in bulk for a lower cost.
Diwali is a joyful Hindu festival where people exchange gifts and sweets. These boxes come in different sizes and styles and can hold various presents, from sweets to meaningful items.
It's a smart choice if you're gifting many people, like friends or employees, as it's both convenient and economical.
7. Diwali empty gift boxes
These empty gift boxes are decorative boxes used during the Diwali festival, a celebration of lights.
This Diwali gift box rate is very affordable and attractive. They come in vibrant colors with intricate designs, often adorned with patterns and sparkles.
These boxes are a thoughtful way to present gifts to loved ones, adding excitement to the gift-giving experience. They vary in size, from small ones for jewelry to larger ones for clothing.
Exchanging gifts during Diwali shows affection to family and friends. These boxes enhance gift presentation and make recipients feel special.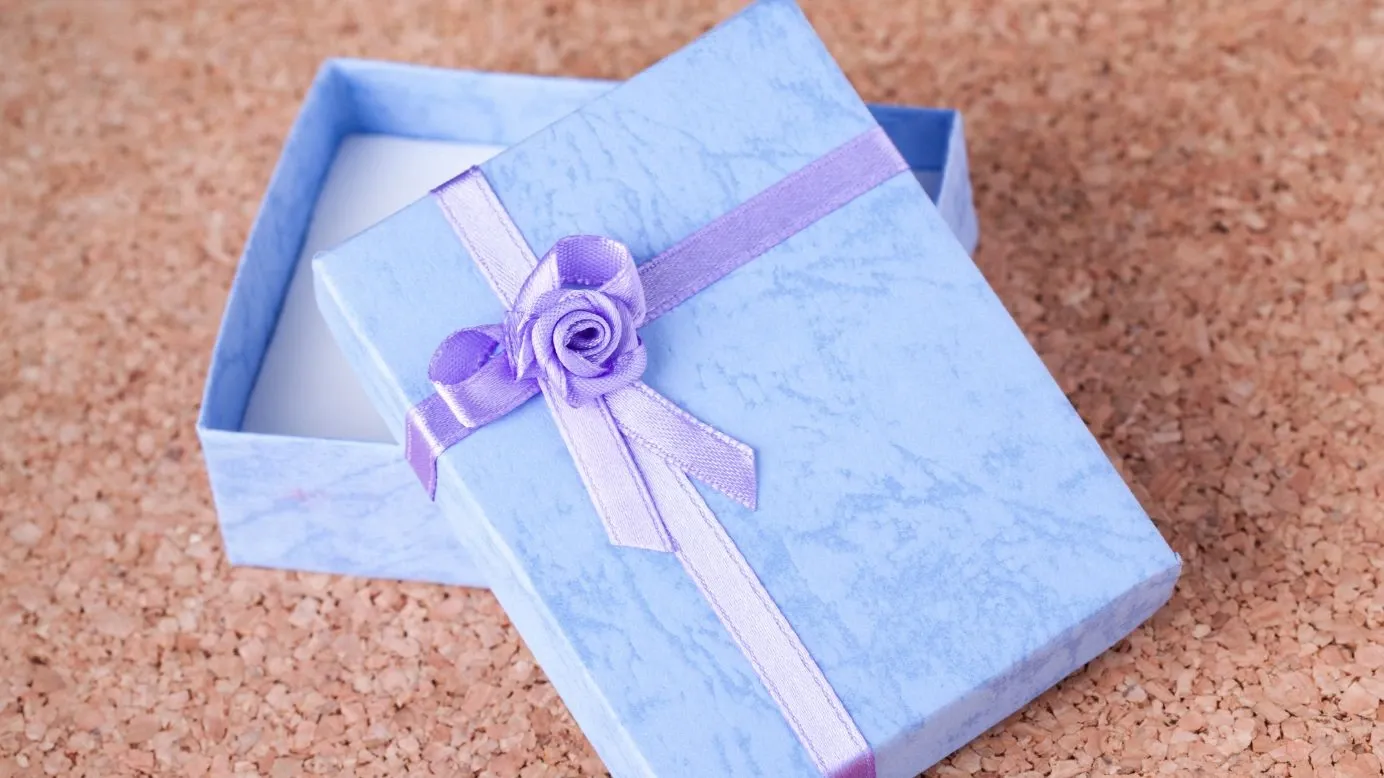 🎁
Looking for awesome ways to spread Diwali cheer? Xoxoday has got you covered! They've got a bunch of cool options for personalized and heartfelt Diwali gifts. Whether you're into virtual experiences, tangible goodies, or a bit of both, Xoxoday has the perfect recipe for making your gestures totally special. Download the
Diwali gift catalog
to explore all the fantastic choices and get ready to wow your recipients!
8. Diwali crackers gift box
Crackers Diwali gift box is a bundle of different fireworks in a decorative box. The gift box holds firecrackers like sparklers, flowerpots, and rockets that create lights and sounds, adding excitement to celebrations.
Also remember, it's important to use fireworks responsibly by following instructions and considering safety and the environment. This ensures a safe and enjoyable Diwali for everyone.
9. Diwali sweet gift box
Sweet gift box for Diwali are delightful assortments of traditional Indian sweets exchanged during the festive Diwali celebration.
These boxes contain treats like ladoos, barfis, kaju katli, and more, beautifully packaged to spread joy and celebrate the Festival of Lights.
Discover the Xoxoday gift cards for Cheesecake Factory and Dunkin' Donuts to add a touch of sweetness and creativity to your gifts.
10. Diwali phool gift box
Phool Diwali gift box is a delightful package filled with a vibrant assortment of flowers and decorative items, specially curated for the festive occasion of Diwali.
It's a beautiful way to celebrate the Festival of Lights and spread joy to your loved ones. It's a thoughtful and cheerful present that captures the spirit of Diwali, bringing brightness and positivity to the celebrations.
11. Xoxoday voucher box
Xoxoday gift vouchers offer a lot of flexibility. They're good to go to various online shops, swanky restaurants, serene spas, and even cozy bookshops.
When you hand someone a Xoxoday gift voucher, you're handing them a ticket to choose exactly what they want. Your sweet gesture won't go unnoticed – it's all about turning your gift into something that truly speaks to them. Let the thoughtfulness shine!
12. Gift Cards box
Not sure what someone likes or you want to give them more choices, gift cards are a great idea.
These cards can be used for shopping online, going to fancy restaurants, relaxing at spas, or exploring bookstores. They're like versatile presents that let the person decide what they want.
Gift Xoxoday gift cards, you're giving them the freedom to choose a gift that really matches their preferences. This makes sure that your thoughtful gesture has a real meaning and is received with open arms and cherished.
🎁
Hey there, let's take gifting to a whole new level this Diwali! Don't settle for the usual presents. Get ready to light up the festive vibes with
Youforia
! Introducing their Corporate Diwali Gift Box collection – your secret to making your team feel truly special. This isn't just any gift; it's your way of showing how much you value them. Let's team up and make this Diwali one for the books, unforgettable and totally extraordinary!
5 Diwali customized gift box ideas
Here are 5 Diwali customized gift box ideas:
Traditional Delights Box
Spa and Relaxation Box
Tech Enthusiast Box
Art and Craft Box
Jewellry Box
1. Traditional Delights Box
The Traditional Delights Box is a delightful collection of classic treats that evoke a sense of nostalgia.
Inside, you'll find handmade chocolates, nostalgic candies, artisanal cookies, and more. Whether you enjoy them alone or share with loved ones, this box brings a smile and connects you to cherished flavors of the past.
2. Spa and Relaxation Box
Give your dear ones a chance to experience a spa-like retreat right in their own homes with relaxation bundles.
These thoughtful packages come with goodies like bath bombs, aromatic oils, soothing music playlists, and comfy eye masks. This caring gesture is all about helping them unwind during the festive season.
Enjoy the essence of Diwali by embracing serenity and welcoming a fresh wave of well-being with spa kits from Kanakam, Bath and Body, Purplle, and various other options.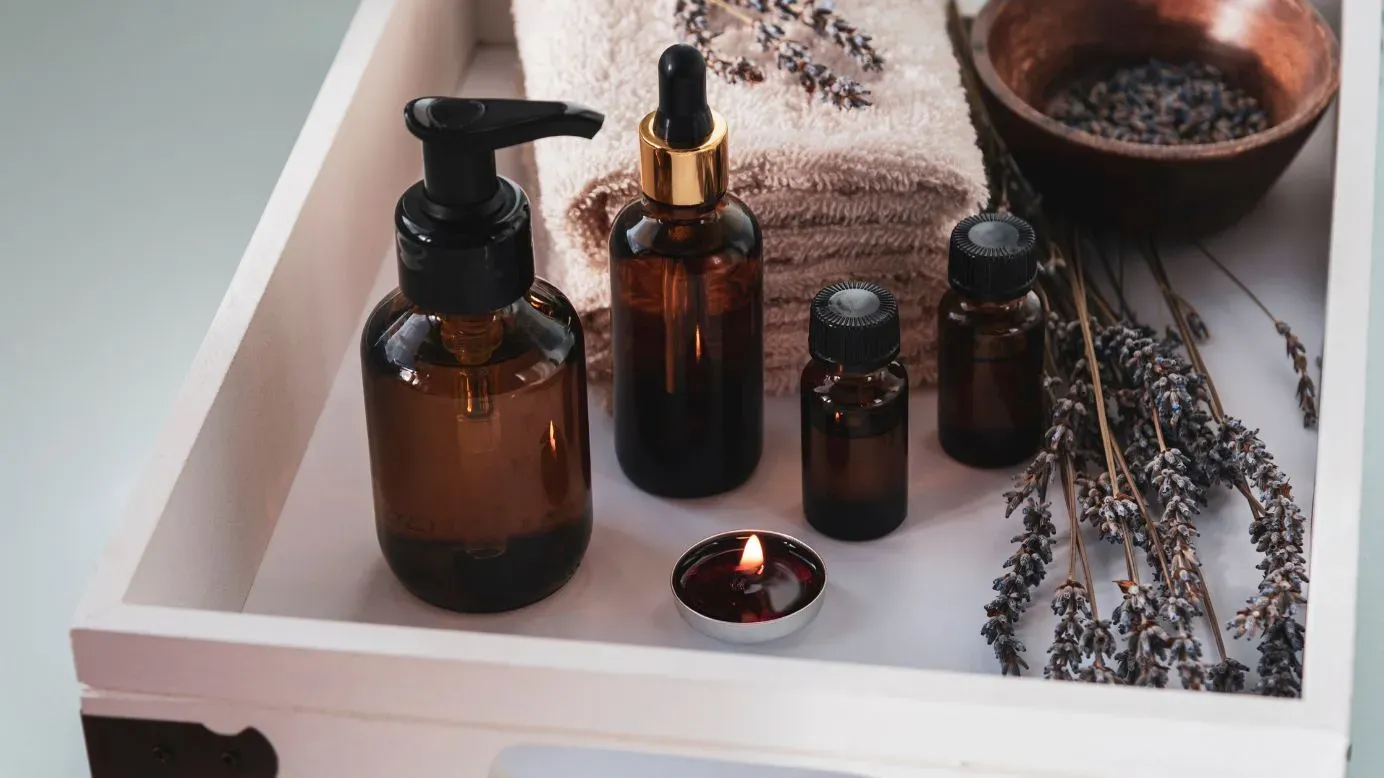 3. Tech Enthusiast Box
The Tech Enthusiast Box is like a treasure trove for tech lovers. It's a subscription service that sends you a box filled with all sorts of exciting tech gadgets, goodies, and surprises.
Imagine receiving a surprise package every month, just like getting a gift from a friend who knows your passion for technology. Inside, you might find things like cool gadgets, useful accessories, and fun tech-themed items.
Put together a tech-focused package containing items such as portable chargers, wireless headphones, and a smartphone stand. Get help with any technical inquiries or problems from the Xoxoday tech experts.
4. Art and Craft Box
This Craft Box is like a treasure chest filled with creative possibilities. It's a kit that contains various materials and tools for artistic and crafty projects.
Inside, you might find colorful paints, brushes, sketchbooks, glue, scissors, beads, ribbons, and more. It's designed to spark your imagination and help you bring your artistic ideas to life.
Whether you're into painting, drawing, making jewelry, or creating unique decorations, an Art and Craft Box has everything you need to explore.
Encourage creativity with art supplies like sketchbooks, paints, brushes, and craft kits suitable for all ages. Also, checkout WHSmith Gift Card by Xoxoday to enhance your creativity.
5. Jewellry Box
A unique gift for your loved ones could be a personalized necklace, cufflinks, or bracelet with their initials.
This special present can be worn on special occasions, showing off their personal style and the strong bond between you.
You can check out various jewelry gift card options in the Xoxoday rewards section, offering choices like Malabar, Giva, Tanishq, Kalyan and many other options to give your clients.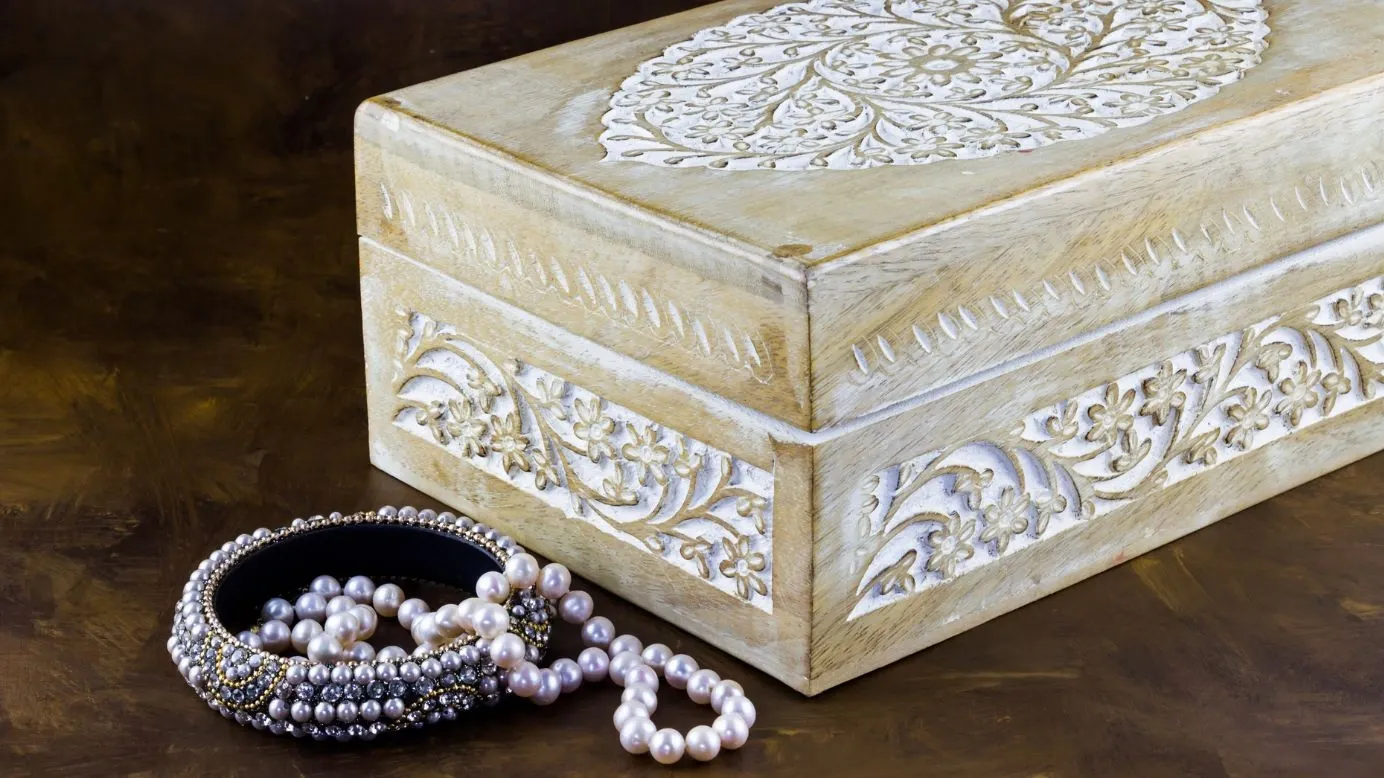 5 Diwali Cadbury celebrations gift pack
Here are 5 Diwali Cadbury celebration gift pack ideas:
Diwali gift Cadbury celebration box with greetings
Cadbury Diwali gift pack price
Diwali Cadbury customized gift pack
Diwali Cadbury chocolate gift jar
Diwali Cadbury gift hampers
1. Diwali gift Cadbury celebration box with greetings
Diwali chocolate gift boxes are all about spreading joy, and a Cadbury celebrations box makes for a perfect gift.
Imagine gifting a beautifully decorated box filled with a variety of delicious Cadbury chocolates. It's like sharing a box of happiness! This gift is a sweet way to show your loved ones how much you care during this festive season.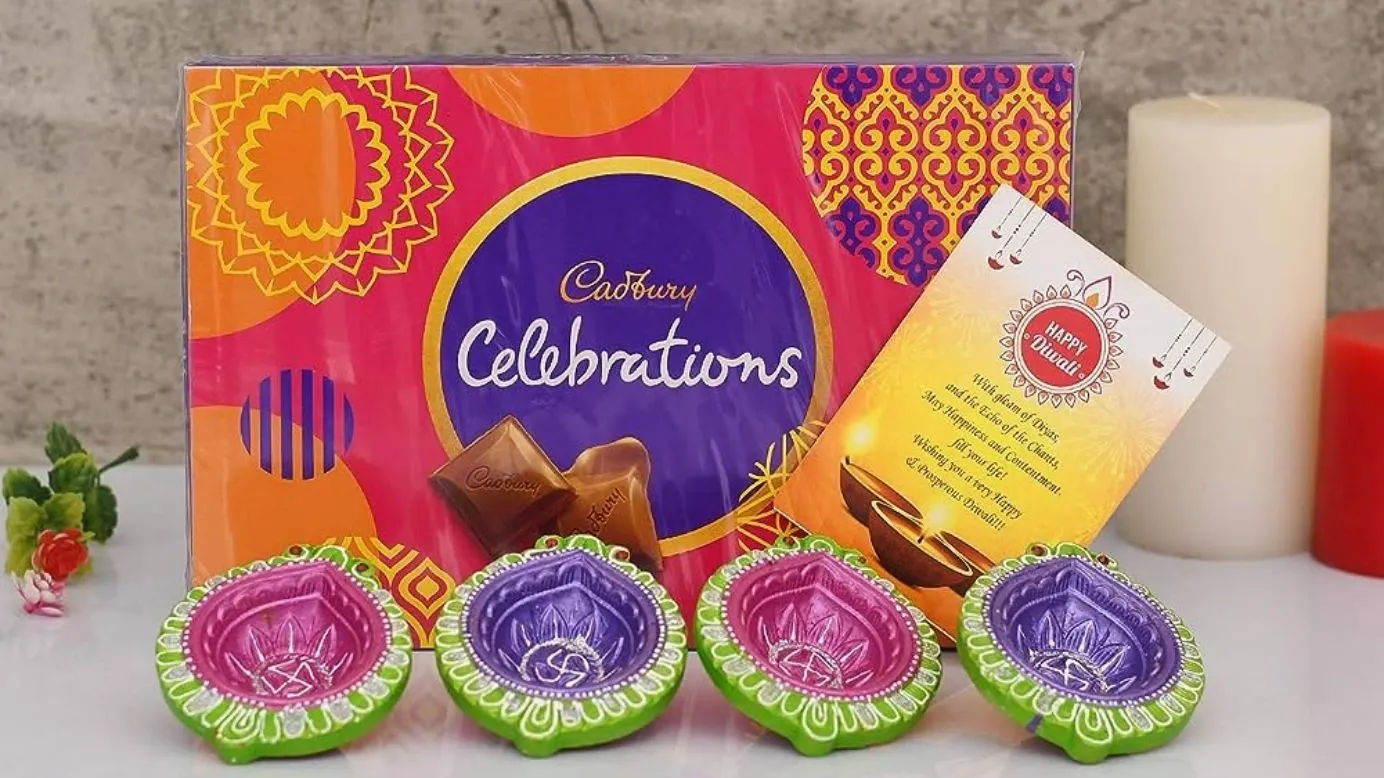 2. Cadbury celebrations Diwali gift pack price
The Cadbury Diwali gift pack, a delightful treat for the festive season, comes in various sizes and flavors to add sweetness to your celebrations.
The price of the gift pack may vary depending on the assortment and size you choose. It's a wonderful way to share the joy of Diwali with your loved ones by gifting them these delicious chocolates.
3. Diwali Cadbury customized gift pack
Imagine a beautifully designed box filled with a variety of your favorite Cadbury chocolates.
This isn't just a regular gift – it's a personalized collection you can customize according to your preferences. From the classic Dairy Milk bars to the delightful Celebrations, you can create a unique gift that spreads joy and sweetness.
This Diwali, make your celebrations even more special by sharing this personalized treat.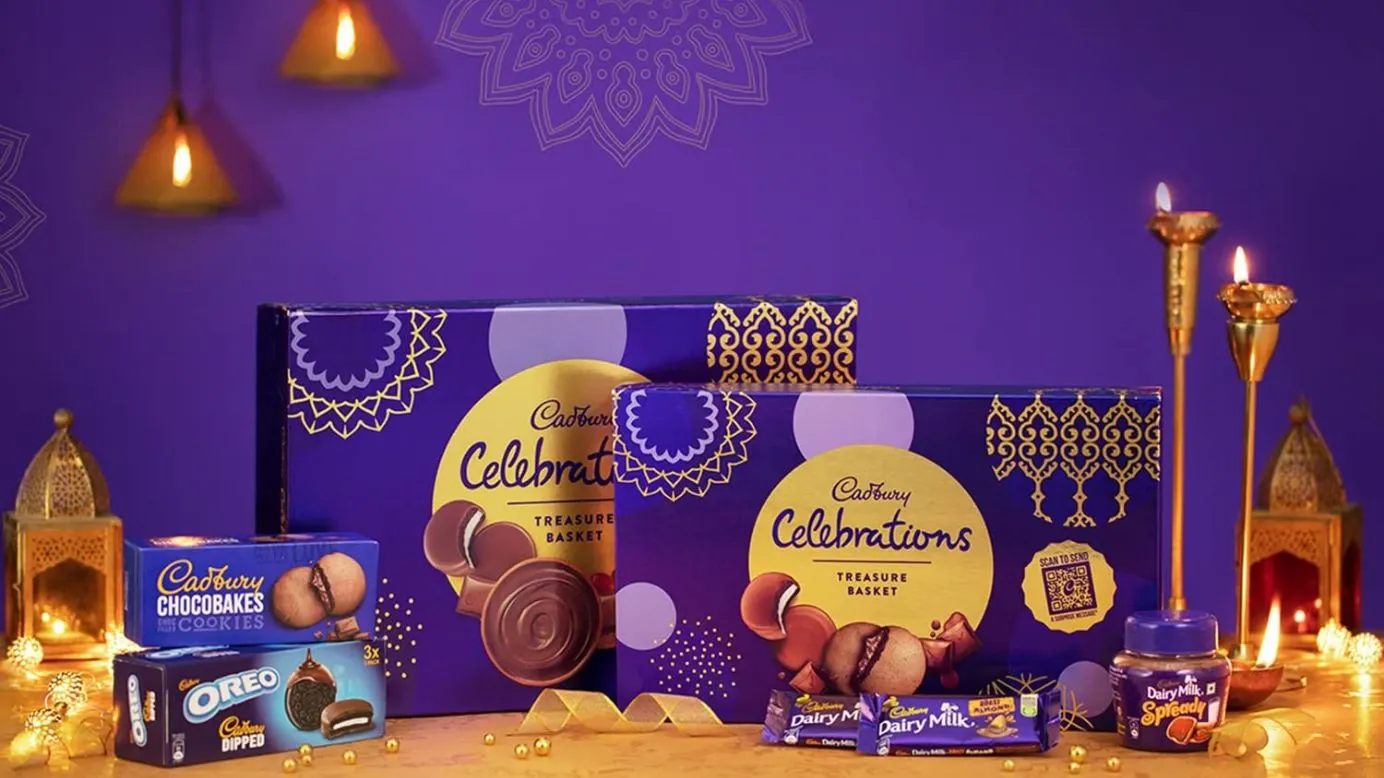 4.  Diwali Cadbury chocolate gift jar
Imagine a beautifully decorated jar filled with an assortment of delicious Cadbury chocolates.
It's a perfect present to share the sweetness of the festival with your loved ones. The jar is like a treasure trove of chocolate goodness, offering a mix of flavors and textures that are sure to delight the taste buds.
So, this Diwali, spread happiness and joy with the wonderful Diwali Cadbury chocolate gift jar!
5. Diwali Cadbury gift hampers
Diwali is a joyful Festival of Lights celebrated worldwide. People exchange gifts, and Cadbury gift hampers are a popular choice.
Filled with a variety of delicious chocolates, they bring sweetness and happiness to the festive season. A thoughtful way to spread joy during Diwali!
Corporate Diwali gift box by Xoxoday
Hey there, check out the awesome offerings in the Xoxoday Plum catalog – it's like a treasure trove of choices!
If you're all about the latest gadgets and gizmos, they've got you covered with gift cards from big tech players like Apple, Samsung, and Bose.

If fashion's your thing, you'll be drooling over options from stylish brands like Zara, H&M, and even the luxurious Louis Vuitton.

For those who can't get enough of good reads, there are options from cool stores like Barnes & Noble and the ever-popular Amazon.

And calling all adventure seekers and relaxation enthusiasts! How about indulging in spa days, scrumptious gourmet dinners, or heart-pounding adventure activities? It's all part of the package.
In today's world, corporate gifting is more than just a present – it's an experience. And that's where Xoxoday Plum shines bright.
With its amazing variety, efficiency, personal touch, and top-notch support, it's the ultimate choice for businesses looking to make this Diwali unforgettable. When you go with Xoxoday Plum, you're not just handing out a gift – you're delivering an entire experience that'll make this Diwali truly extraordinary for your fantastic team.
Conclusion
The essence of Diwali lies not just in the illumination of lamps but in the illumination of souls through the warmth of giving. Each gift box idea shared here carries the potential to create cherished memories and strengthen the bonds that matter most.
Whether you choose to embrace traditional delights or opt for contemporary surprises, the joy of gifting is a reflection of your unique connection with those you hold dear.
May this Diwali be a tapestry of joy, laughter, and shared moments that weave into the fabric of beautiful memories.
As you exchange gifts and kindle the spirit of togetherness, may the radiance of the festival light up your heart and the hearts of your loved ones. Wishing you a Diwali filled with abundance, love, and the purest of blessings.
Happy gifting and an illuminated Diwali to you and yours!