50+ Motivational Employee Appreciation Quotes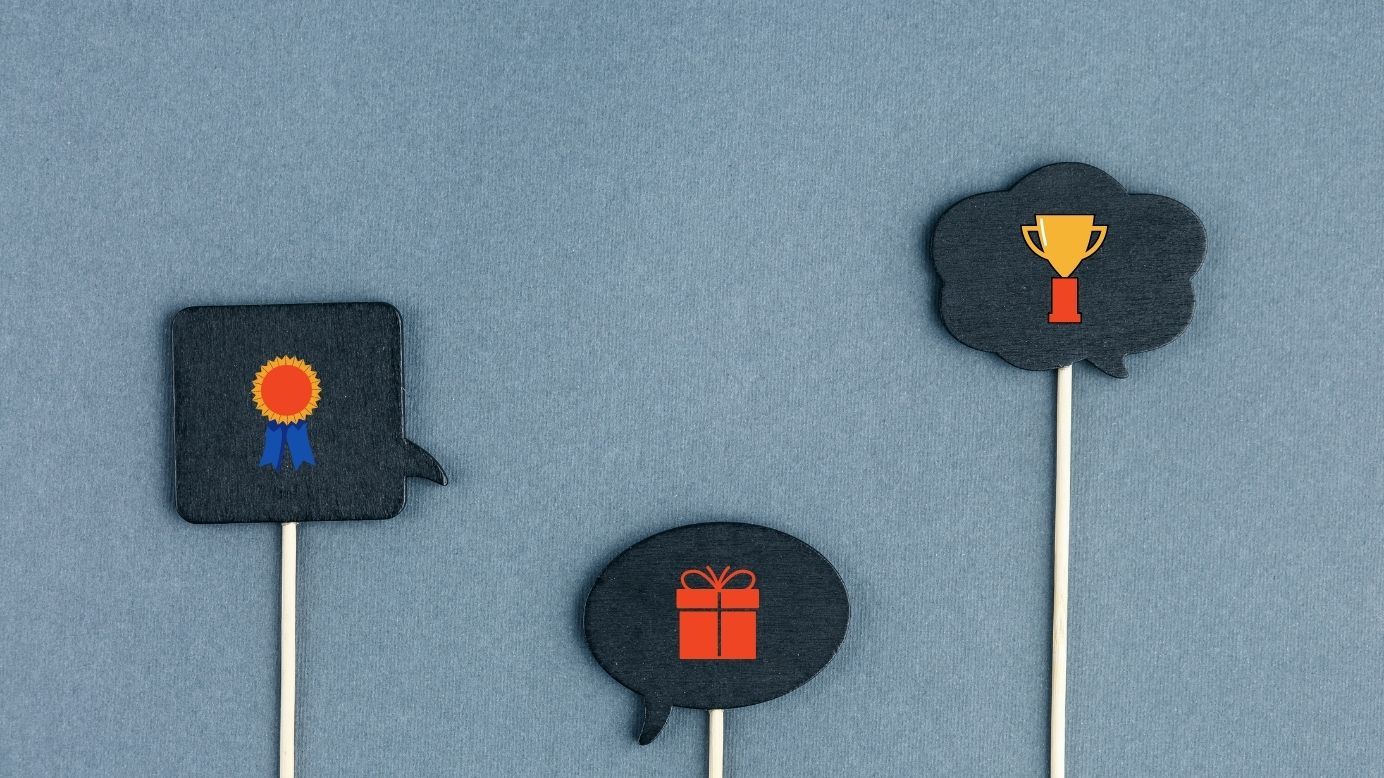 50+ Motivational Employee Appreciation Quotes
These employee appreciation quotes and sayings from visionary leaders will make you want to thank your colleagues for what they do because they deserve it all.
A few sincere words of appreciation and gratitude can create a lasting impact on people.
With the increasing need to deliver appreciation frequently and in small doses, sometimes it's difficult to come up with the right words to elaborate on your "Thank you"s. That's why we've created an inspirational list of 50 employee appreciation quotes so you don't struggle when writing your next appreciation note. Go ahead and use these meaningful quotes to motivate employees and show your gratitude for their valuable contributions.
1. "No one who achieves success does so without acknowledging the help of others. The wise and confident acknowledge this help with gratitude." - Alfred North Whitehead
2. "No duty is more urgent than that of returning thanks." - James Allen
3. "Gratitude is not only the greatest of virtues but the parent of all others." - Marcus Tullius Cicero
4. "Keep your eyes open and try to catch people in your company doing something right, then praise them for it." - Tom Hopkins
5. "If your actions inspire others to dream more, learn more, do more and become more, you are a leader." - Simon Sinek
6. "As we express our gratitude, we must never forget that the highest appreciation is not to utter words, but to live by them." - John F. Kennedy
7. "Next to excellence is the appreciation of it." - William Makepeace Thackeray
8. "A great employee is like a four-leaf clover, hard to find and lucky to have." -Tammy Cohen
9. "I have found that the more I honored others, the more they honored me and the more fulfilling my career became. In the business arena, I have been surrounded by people with awesome skills. The difference between good and great is determined by the mindset you choose to bring to the work. The concept of honor should be part of that mindset." - Douglas Conant
10. "If you aren't in over your head, then how do you know how tall you are?" –T. S. Eliot ‍

As you sift those ten quotes over in your mind and before you move on to the next ten, here is American author Leo F. Buscaglia waxing about the importance of a timely and well-meaning compliment: "Too often, we underestimate the power of a touch, a smile, a kind word, a listening ear, an honest compliment, or the smallest act of caring, all of which have the potential to turn a life around."
11. "People make the difference. And one of those people is you. Thank you for making a difference in our company." - Anonymous
12. "Appreciation is a wonderful thing: It makes what is excellent in others belong to us as well." - Voltaire
13. "Take time to appreciate employees, and they will reciprocate in a thousand ways." - Bob Nelson
14. "Even a brief interaction can change the way people think about themselves, their leaders, and the future. Each of those many connections you make has the potential to become a high point or a low point in someone's day." - Douglas Conant
15. "If you do not treat people with the respect they deserve, do not expect any commitment to your productivity goals and target." – Ian Fuhr, founder and CEO of the Sorbet group. - Ian Fuhr
16. "In behavioral economic terms, when we offer recognition, we are acknowledging that the recipients have met a social ideal. They are behaving in a certain manner because they believe the right thing to do. If we then recognize that behavior with praise or appreciation, we offer a confirmation that their behavior is desirable, and do so in a manner that recipients find meaningful." - Cindy Ventrice
17. "Appreciate everything your associates do for the business. Nothing else can quite substitute for a few well-chosen, well-timed, sincere words of praise. They're absolutely free and worth a fortune." - Sam Walton
18. "When a manager recognizes an employee's behavior, personally and sincerely, both feel proud, gratified, and happy. There's a human connection that transcends the immediate culture to create a shared bond. The power of this bond is stronger than you might think; indeed, it's the power that holds together great organizational cultures." - Erik Mosley ‍
19. "Correction does much, but encouragement does more." - Johann Wolfgang von Goethe
20. "The first responsibility of a leader is to define reality. The last is to say thank you. In between, the leader is a servant." - Max DePree

As you let the weight of those quotes sink in, hear our Ronald Reagan, the former US President, who once famously said: "The greatest leader is not necessarily the one who does the greatest things. He is the one that gets the people to do the greatest things."
21. "Employees who report receiving recognition and praise within the last seven days show increased productivity, get higher scores from customers, and have better safety records. They're just more engaged at work." - Tom Rath
22. "Coming together is a beginning... Keeping together is progress... Working together is a success." - Henry Ford
23. "When people are financially invested, they want a return. When people are emotionally invested, they want to contribute." - Simon Sinek
24. "Always treat your employees exactly as you want them to treat your best customers." - Stephen R Covey
25. "Research indicates that workers have three prime needs: Interesting work, recognition for doing a good job, and being let in on things that are going on in the company." - Zig Ziglar
26. "Nothing else can quite substitute for a few well-chosen, well-timed, sincere words of praise. They're absolutely free and worth a fortune." - Sam Walton
27. "You cannot do a kindness too soon because you never know how soon it will be too late." - Ralph Waldo Emerson
28. "Are you paralyzed with fear? That's a good sign. Fear is good. Like self-doubt, fear is an indicator. Fear tells us what we have to do. Remember one rule of thumb: the more scared we are of a work or calling, the more sure we can be that we have to do it." - Steven Pressfield
29. "Make it a habit to tell people to thank you, to express your appreciation, sincerely and without the expectation of anything in return. Truly appreciate those around you, and you'll soon find many others around you. Truly appreciate life, and you'll find that you have more of it." - Ralph Marston
30. "On a personal level, I send out about 20 thank-you notes a day to staffers, on all levels. And every six weeks, I have lunch with a group of a dozen or so employees, to get their perspective on the business, to address problems, and to get feedback." - Douglas Conant
Employee Recognition Quotes
Personally, I believe every manager or business owner should bear these quotes in mind. They can boost staff morale and increase productivity.
1. "You don't tell people how to do things. Tell them what to do and they'll surprise you with their results." - General George Patton. American Army General
2. "Make sure everybody in the company has great opportunities, has meaningful impact and is contributing to the good of the society." - Larry Page. Cofounder. Google
3. "People are the most important thing. Business model and product will follow if you have the right people." - Adam Neumann. Founder. WeWork
4. "What we need to do is always lean into the future; when the world changes around you and when it changes against you- what used to be your tail wind is now your head wind. You have to lean into that and figure out what to do, because complaining isn't a strategy." - Jeff Bezos, Founder, Amazon
5. "Treat your employees right so they won't use your Internet to look for new jobs." - Mark Zuckerberg. CEO, Facebook
6. "Always treat your employees exactly as you want them to treat your best customer." - Dr. Stephen R. Covey. Author & Motivational Speaker (repeated)
7. "If a man does his best, what else is there?" - General George Patton. American Army General
8. "The way your employees feel is the way your customers feel. And if your employees don't feel valued, neither will your customers." - Sybil F. Stershic. American Author
9. "Never push loyal people to the point where they don't give a damn." - Peter F. Drucker. Management Consultant
10. "Productivity of work is not the responsibility of the worker but of the manager." - Peter F. Drucker. Management Consultant
11. "If I had to run a company on three measures, those measures would be customer satisfaction, employee satisfaction and cash flow." - Jack Welch. Ex-Chairman and CEO. GE
12. "Teamwork is the ability to work together toward a common vision. The ability to direct individual accomplishments towards organizational objectives. It is the fuel that allows common people to attain uncommon results." - Andrew Carnegie. Businessman & Founder, Carnegie- Mellon University
13. "Every employee can affect your company's brand, not just the frontline employees that are paid to talk to your customers." - Tony Hsieh. CEO, Zappos
14. "Talent wins games but teamwork and intelligence wins championships." - Michael Jordan. American BasketBall Player
15. "You need the right people with you. Not the best people." - Jack Ma. Cofounder. Alibaba Group
16. "You know one person can make a difference and everyone should try." - John F. Kennedy. Former President of USA
17. "You've got to get your team not only to understand the company brand but also to understand their personal brand." Amber Hurdle, CEO, AHC
18. "Nothing worthwhile is ever achieved without deep thought and hard work." - JRD Tata. Indian Industrialist
19. "Essentially whoever is successful, whoever is going to do things that make a difference is going to be talked about." - Dhirubhai Ambani. Indian Business Magnate
20. "Treat your employees like an investment, not a cost." - Dan Sullivan. American Senator
21. "Employees who believe that management is concerned about them as a whole person- not just employees- are more productive, more satisfied, more fulfilled. Satisfied employees means satisfied customers, which leads to profitability." - Anne M. Mulcahy. Former CEO. Xerox
22. "One machine can do the work of 50 ordinary men. No machine can do the work of one extraordinary man." - Elbert Hubbard. American Writer
23. "Good management consists of showing average people how to do the work of superior people." - John D. Rockefeller. Founder. Standard Oil Co
24. "I always choose a lazy person to do a difficult job. Because he'll find an easier way to do it." - Bill Gates. Founder. Microsoft
25. "Nothing we do is more important than hiring people. At the end of the day, you bet on people, not on strategies." - Lawrence Bossidy. American author. Former COO, General Electric
26. "In order to build a rewarding employee experience, you need to understand what matters to your people." - Julie Bevacqua. CMO. QuickMobile
27. "You'll attract the employees you need if you can explain why your mission is compelling. Not why it's important in general but why you're doing something important that no one else is going to get done." - Peter Thiel. Cofounder. PayPal
28. "It's not necessary to do extraordinary things to get extraordinary results." - Warren Buffett. CEO. Berkshire Hathaway Corp & Management Expert
29. "Human resources isn't a thing we do. It's a thing that runs our business." - Steve Wynn.  CEO. Wynn Resorts Ltd
30. "Treating employees benevolently shouldn't be viewed as an added cost that cuts into profit, but as a powerful energizer that can grow the enterprise into something far greater than the leader could envision." - Howard Schultz. CEO. Starbucks
Famous Employee Recognition Quotes by:
Quotes by Sir Richard Branson, Founder, Virgin Group.
31. "Clients do not come first. Employees come first. If you take care of the employees, they'll take care of the clients."
32. "If you get the right mix of people working for the company, it will have a far greater chance of success."
33. "Success in business is all about people, people, and people. Whatever industry a company is in, its employees are its biggest competitive advantage."
34. Your employees are your company's real competitive advantage. They're the ones making magic happen so long as their needs are being met."

Quotes by Steve Jobs. Founder. Apple Inc.
35. "We hire people who want to make the best things in the world."
36. "Great things in business are never done by one person. They're done by a team of people."
37. "People who are crazy enough to think they can change the world are the ones who do."‍
38. "It doesn't make sense to hire smart people and tell them what to do. We hire smart people so they can tell us what to do."
39. "To win in the marketplace you must first win in the workplace."

Quotes by Mary Kay Ash. Founder. Mary Kay Cosmetics
40. "Everyone wants to be appreciated. So if you appreciate someone, don't keep it a secret."
41. "We treat our people like royalty. If you honor and serve the people who work for you, they'll honor and serve you."

Quotes by Lee Iacocca. Former Chairman. Chrysler & Former President. Ford
42. "Teamwork is how everyday people achieve remarkable goals."
43. "Start with good people, lay out the rules, communicate with your employees, motivate them and reward them. If you do all these things effectively, you can't miss."
44. "In the end, all management can be reduced to three words: people, products and profits. People come first."
45. "I hire people brighter than me and then I get out of their way."‍

Quotes by Henry Ford. Founder. Ford Motors
46. "If everyone is moving forward then success takes care of itself."
47. "One thing worse than training your employees and having them leave is not training them and having them stay."
48. "Coming together is the beginning, keeping together is progress and working together is success."
49. "It's not usual to speak of an employee as a partner, and yet, what else is he?"
50. "Great things in business are never done by one person. They're done by a team of people."(repeated)
Wrapping Up
These quotes by top business personalities, industry leaders and other eminent personalities clearly indicate the importance of employees for an organization. These quotes would prove very useful for employee recognition at your company.
Empuls Newsletter
Join the newsletter to receive the latest updates in your inbox.
---