Whether small or big, gifts have great value in our personal and professional lives. A thoughtful employee gift option conveys to the people in your organization that they are valued, and their delight matters to you. Corporate gift for employees has plenty of benefits starting from building stronger relationships and increasing employee motivation to strengthening company culture.
Gifting tends to leave a longer afterglow, especially when the gifts are unique and personalized. Therefore it's essential to plan and streamline your corporate gifting to reap the maximum benefits.  In this list, we go through a range of unique employee gift ideas that are useful and sure to put a smile on their faces.
Let's take a look at all the gifts you can give your employees regardless of the occasion!
Digital gift cards for employees
One of the best gifting options is giving your employees, the gift of their choice!  Here's a list of a number of cards you can choose from Xoxoday for your employees today:
1. Food and restaurant gift cards
Your employees are sure to dine outside once a week or order in when they are not ready to cook. A food and restaurant voucher to their favorite places is sure to be a delight. You can choose from a variety of gift vouchers from Xoxoday.
2. Travel gift cards
Working at home all day will make your employees feel cooped up after a while. They need to go out and have some fun. Whether going to the mall for a movie or a short vacation to a hill station nearby, you can always lighten your expenses with a travel and entertainment gift card from Xoxoday!
3. Entertainment & subscription gift card
Since OOTs are come to dominate television, it's a great idea to gift a subscription to their favorite service. A subscription will delight your employees, whether it's music, movies or OOT channels. Check out Xoxoday's list of entertainment & subscription gift cards for a discount on the most popular subscription and entertainment services.
4. Beauty & cosmetics gift cards
Cosmetics are a must-have in today's age where presentability matters more than ever. Delight your employees today with a voucher to any of Xoxoday's collection of beauty stores. Shop from brands such as The Body Shop, MyGlamm and more at discounted prices from Xoxoday!
5. Cash & prepaid card gift cards
If you're looking to spoil your employees then prepaid cards are ideal gifts they can use anywhere they please. Choose from options such as Visa and Pine Perks RuPay Prime e-Card to give them an option between the most widely accepted cards in the country.
6. Fashion & lifestyle gift cards
Everybody loves fashion and keeping up with the trends sweeping the cultural landscape. Whether it is serious businessware or vacation attire for that perfect Instagram picture, your employees can always use a little more. A fashion and lifestyle gift card from Xoxoday is just the right gift you can give them regardless of the time of the year.
7. Grocery gift cards
Groceries are must-have consumables that keep the house running. Grocery gift cards from Xoxoday for popular brands are definitely something your employees would appreciate a lot.
8. Home & living gift cards
No matter how many new things you buy to complement the decor of our home, there's always room for a little more. Then there's moving and wanting a change of scenery that makes you want to buy stuff. Xoxoday's range of gift cards to the leading home and living brands is just the gift your employees need on their next purchase.
9. Gold & jewelry gift cards
Gold and jewelry are not only needed to stay in trend but are also good future investments. Encourage good buying habits in your employees by giving them gift cards for gold and jewelry from the leading brands on Xoxoday.
Gift ideas for office professionals
Here's a list of corporate gifts for employees to brighten up their work from the office:
1. Corporate gift box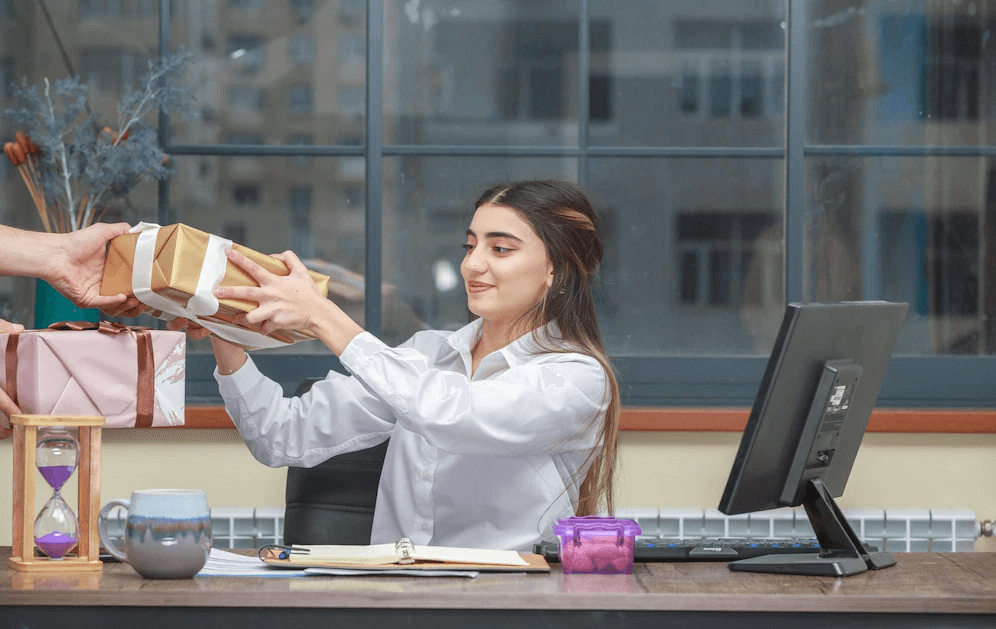 A corporate gift box might be perfect for all your employees returning to offices after a long WFH stretch. A 'welcome back' themed gift box tailored to the needs and preferences of each department/team can be an absolute delight. If your employees are still grumpy about returning to the office, then this might be what they need to cheer up!
2. Drinkware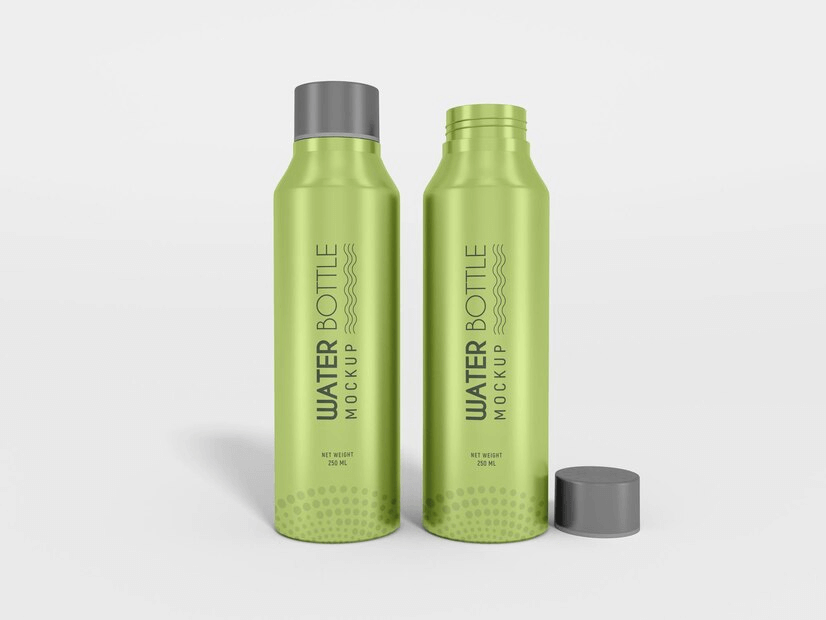 Drinkware never runs out of fashion in corporate offices. Regardless of how many styles or designs you can gift them every year, they can always use a new one! Come to think of it, who would want to carry the same water bottle to work every day? Gift them some options of drinkware ranging in material from stainless steel to plastic, glass and ceramic.
3. Lunch box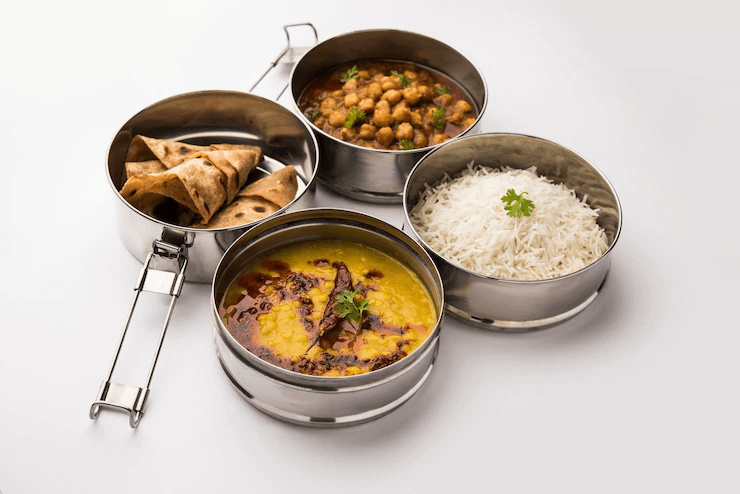 While some prefer to travel light and dine at work, others want to bring their full-course meal home. A lunch box is a perfect gift for such employees. Make sure whatever you pick is stylish, has tight lids, plenty of compartments and is made of materials that keep food warm and fresh for a long. For those who prefer the retro style, A 4-steel container lunch box is still in vogue.
4. Portable fan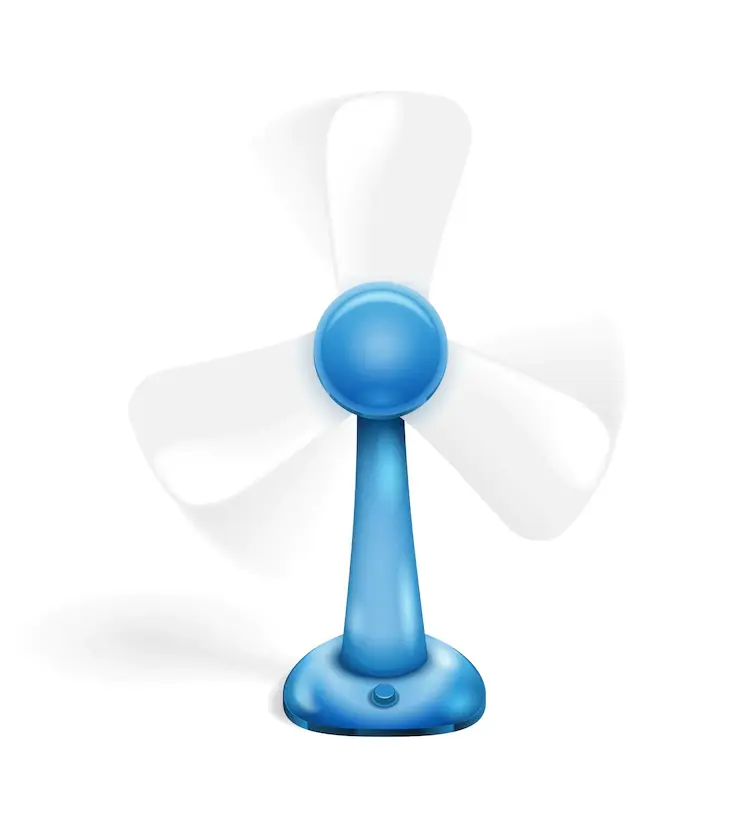 Many wouldn't want air conditioning around all the time, or some feel sweaty the whole day. A portable desk fan is an excellent employee gift idea in such instances. A tiny USB fan is enough to move the air for one person, and a slightly bigger model can get the breeze across the whole desk.
5. Desktop punching bag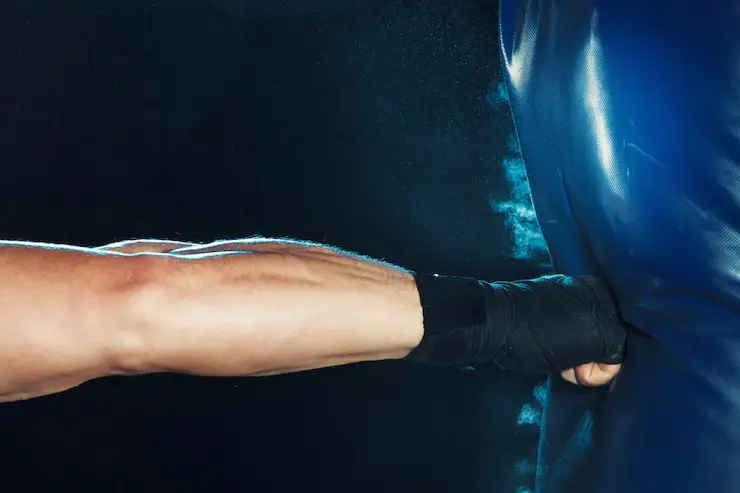 A punching bag is a wonderful gift for that one employee who is always getting stressed out at work! A few jabs now and then at the bag can help calm the nerves and release tension stored up in the muscles.
6. Gadget charging station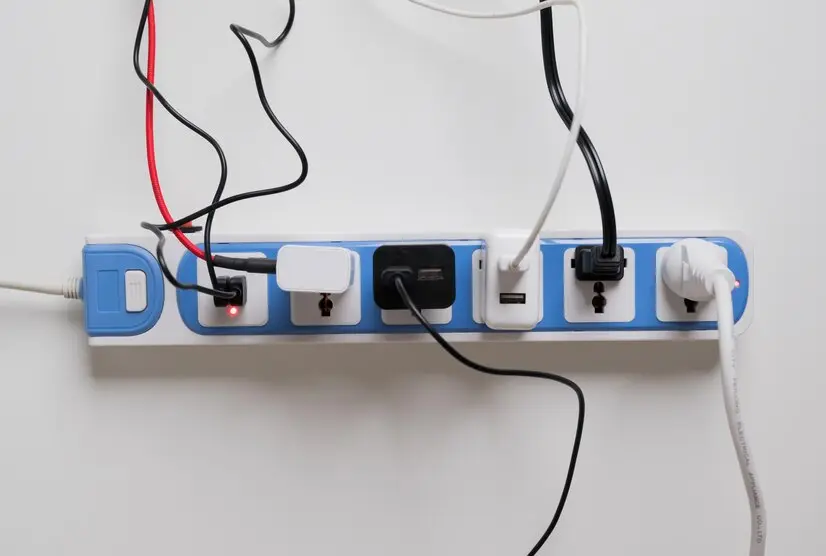 Employees often have multiple devices to charge, which can get messy when everyone has their devices plugged into the same board. A good gadget charging station can keep their devices organized and improve their workstation's aesthetics!
7. Exercise ball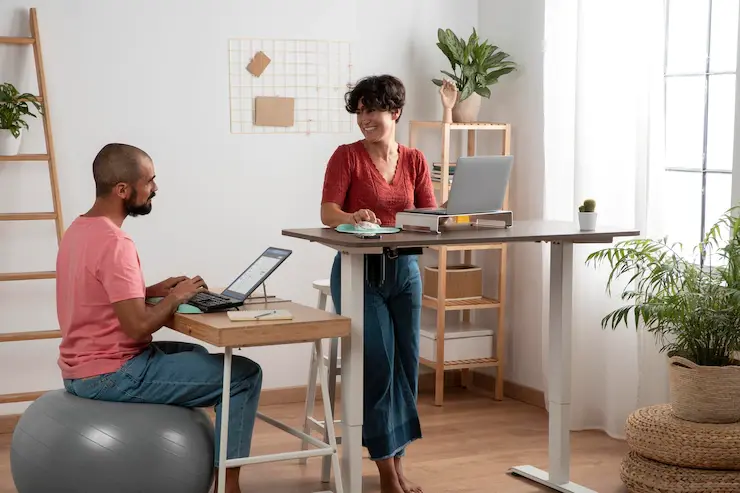 Your employees can use a few exercise balls in the space to stretch and relax now and then. Some would even want to work sitting on it for a while as it eases the mind and gets the ideas flowing. It's a handy gift for creative people who like to think of their feet or move around when generating ideas.
8. Picture frame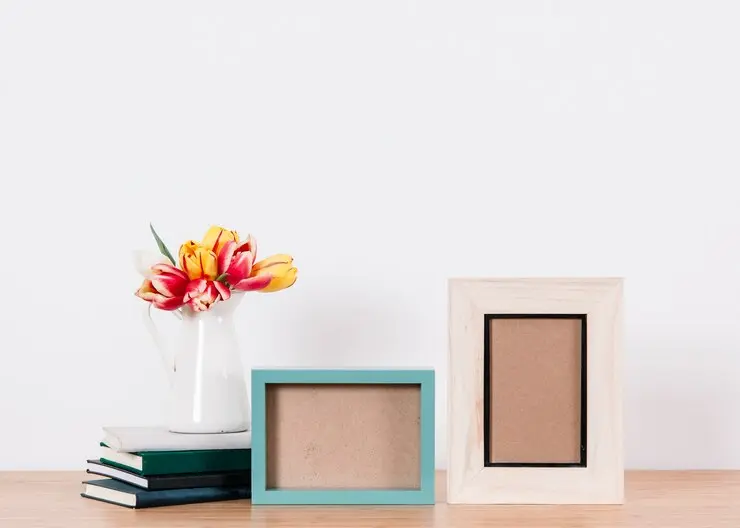 A picture frame would be a nice gift for employees who love having pictures of their family or friends around at their workstation. If they already have one on their desk, they might appreciate the change in the frame for once!
If you're looking to broaden your horizon on employee gift options, why not allow them to choose them? There's nothing more delightful to the stylish peeps in your teams than to receive a fashion and lifestyle gift card to their favorite brand and top up that card so they can redeem the value at the time of purchase. Pick a wide range of gift cards from leading brands only on Xoxoday!
9. Fashionable tote bag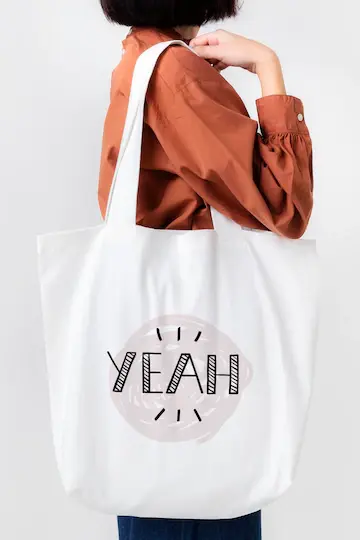 A solid but fashionable tote bag is a useful gift for people who are always carrying stuff around. If you have durability in mind, a canvas bag can last long. It's also easy to get personalized prints, messages or funny quotes on canvas bags that stay for a long.
10. Smartphone UV sanitizer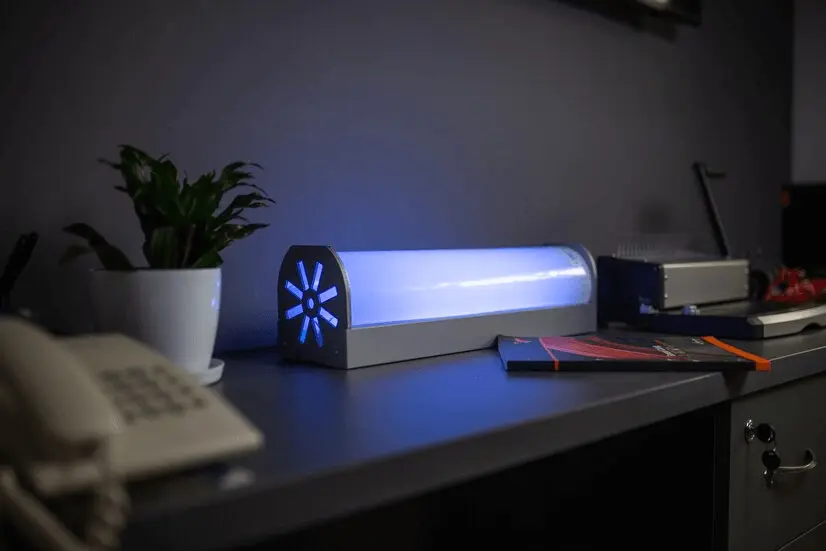 The health conscious people will know that smartphones are some of the dirtiest objects around. They are seldom wiped clean with a disinfectant and can harbor millions of different bacteria and viruses. UV sanitizers for smartphones use ultraviolet light to kill any microbe they illuminate. Cleansing the phone is as simple as placing it in the device, and it's done in 30 seconds!
11. Utility kit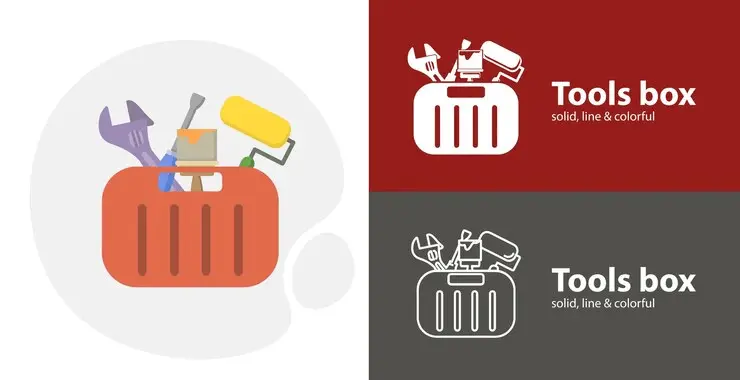 Utility kits can contain many tools that employees find helpful daily. Did they spill cookie crumbs on their keyboard? No problem. The kit has a brush to clean it up quickly. Do they have a hard time opening a lid? There's a flathead screwdriver in the kit to pry it open. Similarly, utility kits are super helpful with small tasks around the office.
12. Acrylic desktop writing board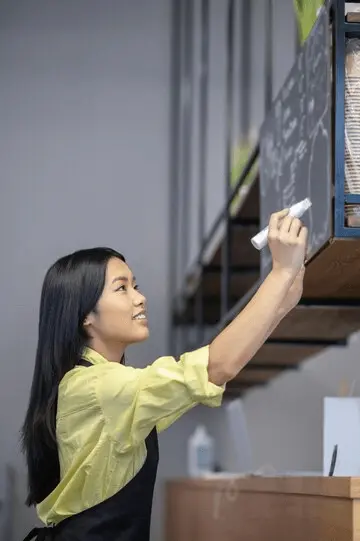 Sometimes it is necessary to quickly write down stuff when you're in the middle of a conversation, meeting or call. Post-it or notepads can help, but a small acrylic board can be great for writing down priority messages. You can quickly erase what's not necessary and write down a new message when needed. These boards also leave temporary or priority messages or reminders on the desk.
13. Customized coasters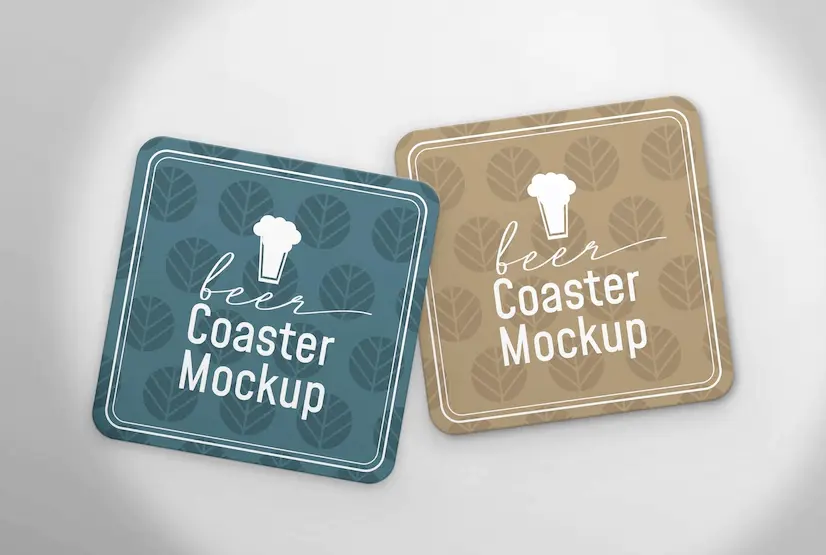 Wooden or plastic coasters are good employee gifts with company logos for all organization teams. The coasters come in handy to keep the desk clean whenever someone takes a coffee or tea at the desk. They also make for great gifts that your employees can take home!
14. Personalized glass engraving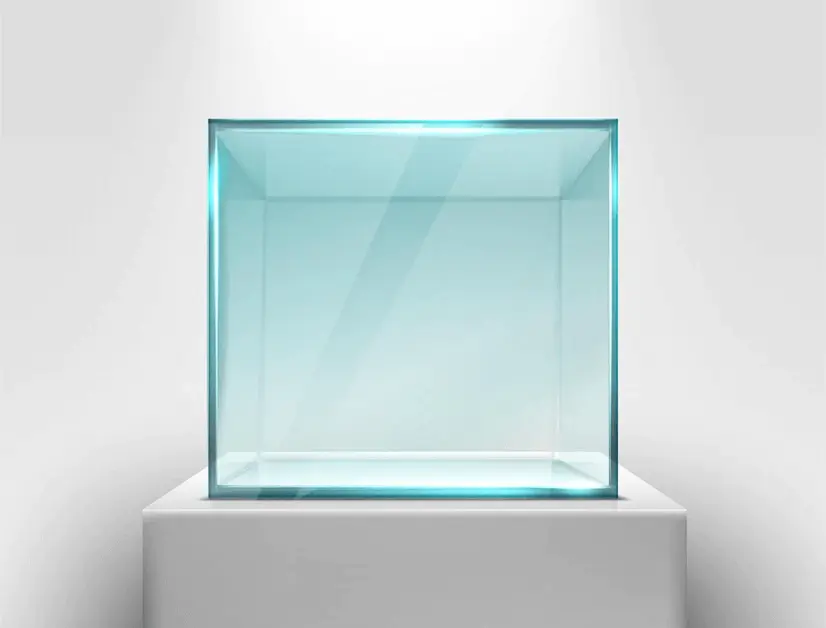 3-d glass engraving is ultra cool and makes for amazing personalized gifts. You can use these for anything from making personalized gifts, team momento or even engraving a whole picture of the team inside the glass. A personalized glass or crystal engraved gift can delight employees on their birthdays or milestones.
15. Desk raisers
Corporate workstations feature desks that are meant for the average user. If you have an employee who needs his desk raised slightly for ergonomic reasons, then a desk raiser can be a wonderful gift. These platforms can typically accommodate most peripherals on the desktop, such as monitors, speakers or other things. They can raise the height of their work platform by several inches as desired.
16. Succulents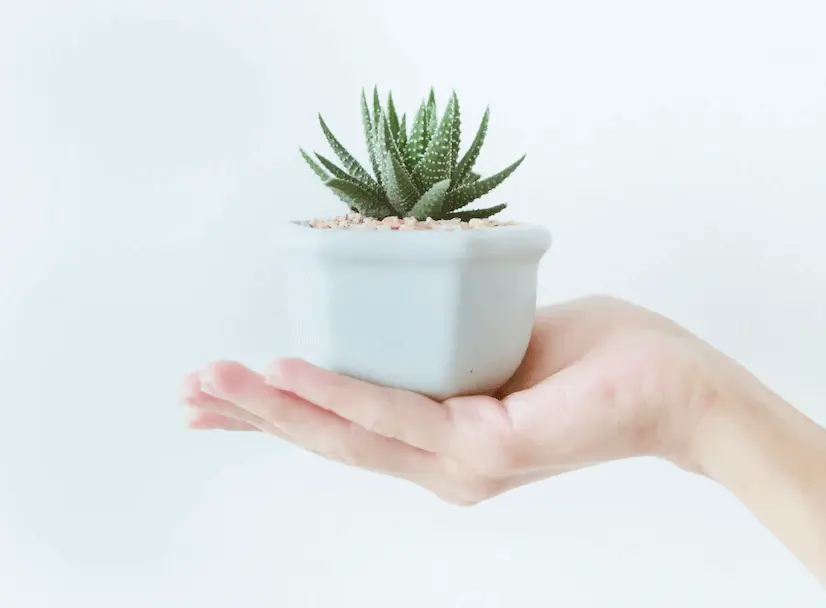 A succulent is a perfect gift for a plant lover who likes to sit by the window where it's greener! Popular succulents such as Echeveria, Haworthia and Jade plant look pleasing on the desktop and are easy to maintain. They bring life to the workplace, and some even introduce a sense of freshness and relaxation.
17. Office essentials kit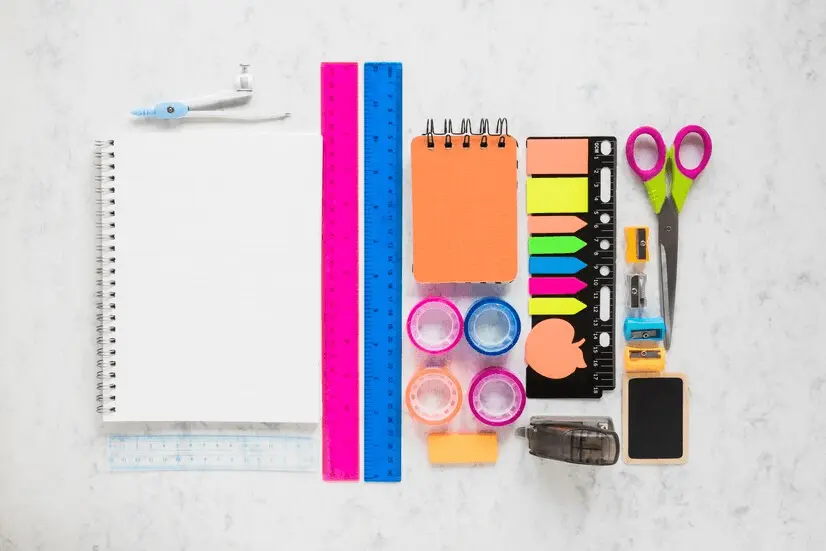 If your employees return to the office after a long period of WFH, then a set of office essentials is necessary to keep things going. Essential kits include sticky notes, staplers, scissors, scotch tape, pencils, pens, highlighters, pins, thumbtacks, paper flips, etc. You can make it a little unique by introducing a common theme to the essentials that your employees love.
18. Stress relievers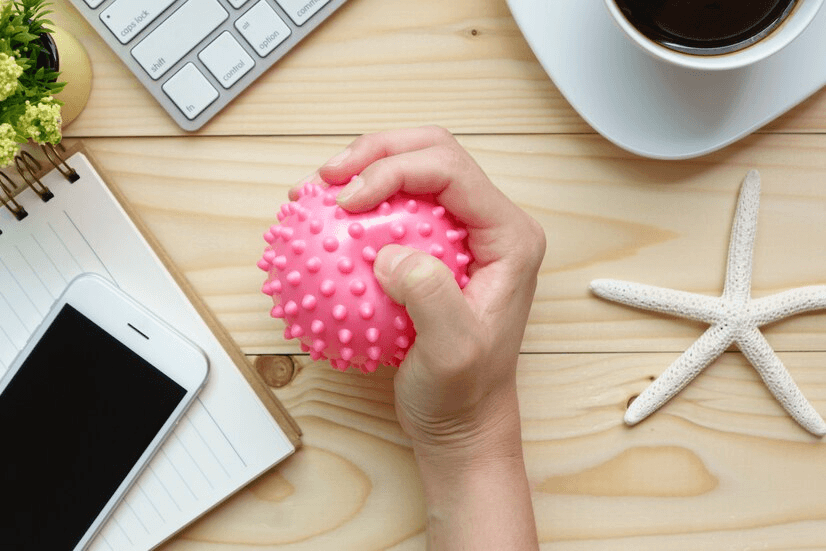 Stress reliever figurines bring a sense of relaxation and fun to the desk. You can choose something goofy or a figure with a message such as "rock star at work" or "reminder to smile" that can sit on the desk without distraction. Palm-sized plush toys or foam squeezers are also great stress relievers for most people.
19. Mesh desk organizer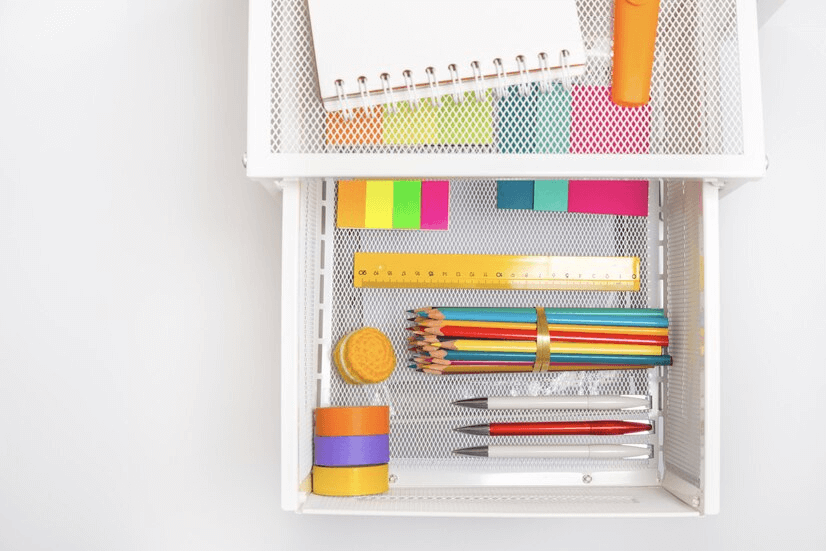 A desk organizer made out of metal mesh is aesthetically pleasing and great for holding most, if not all, office essentials. Pick the organizer based on the type of team you are gifting to. Some may need an organizer with many tiny compartments, while others might need a spacious one which holds a few large items.
20. Desk vacuum cleaner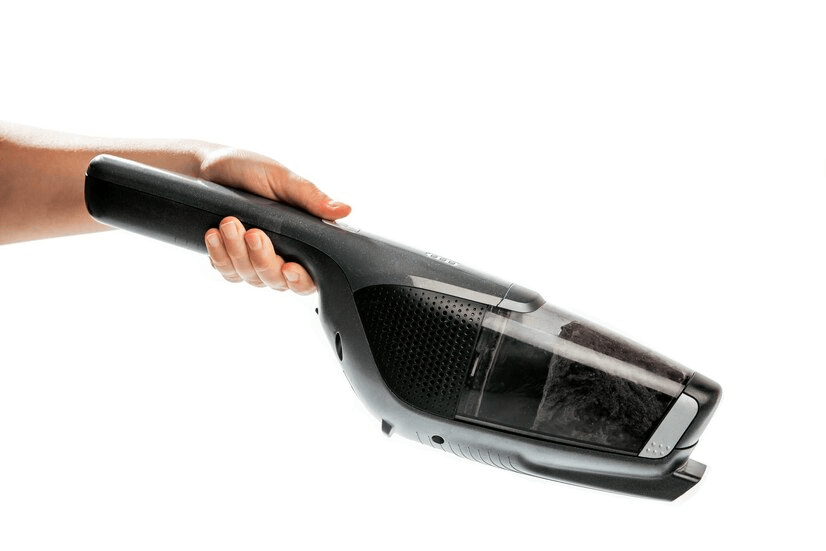 A dust vacuum cleaner can be a surprisingly useful and slick toy for your employees to quickly clean up dust, food crumbs or small bits of paper. Some of these models can also clean up the dust from the keyboard and find uses in other office areas we have yet to think of!
21. Sand timer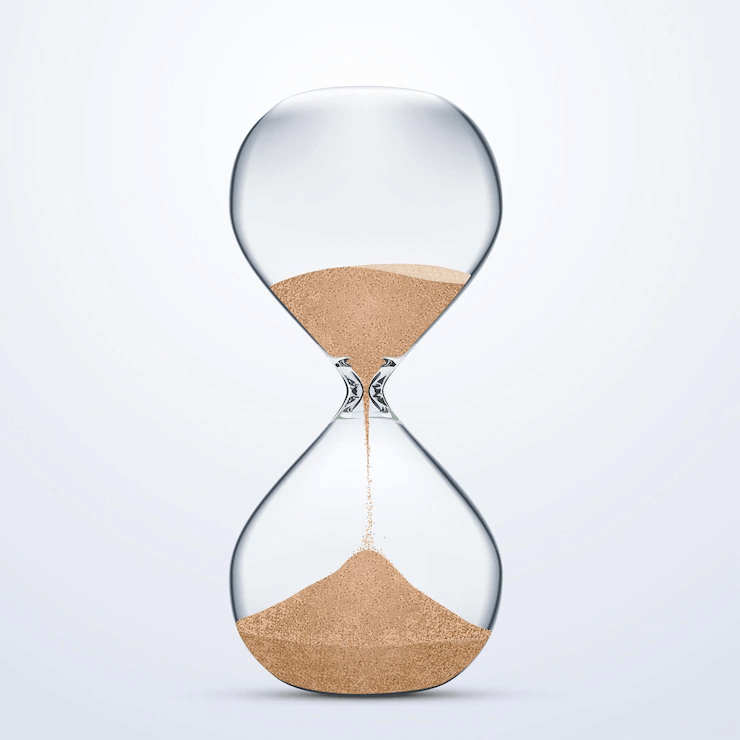 A small sand timer can be a quirky gift for the team's diligent workers. These timers, made of hourglass and fine sand, can give you a time range of 5-10 minutes. They also make for an excellent desk décor for all teams and encourage those who lose track of time to stay in the moment.
To give your employees more freedom on what gadgets they can choose, gift them a Flipkart gift card for electronics on Xoxoday.
Gift ideas for work-from-home employees
The work-from-home culture is here to stay. At some point, you will always have employees who are better off working from home. Here are some employee gift ideas for such members of the team:
1. Memory foam footrest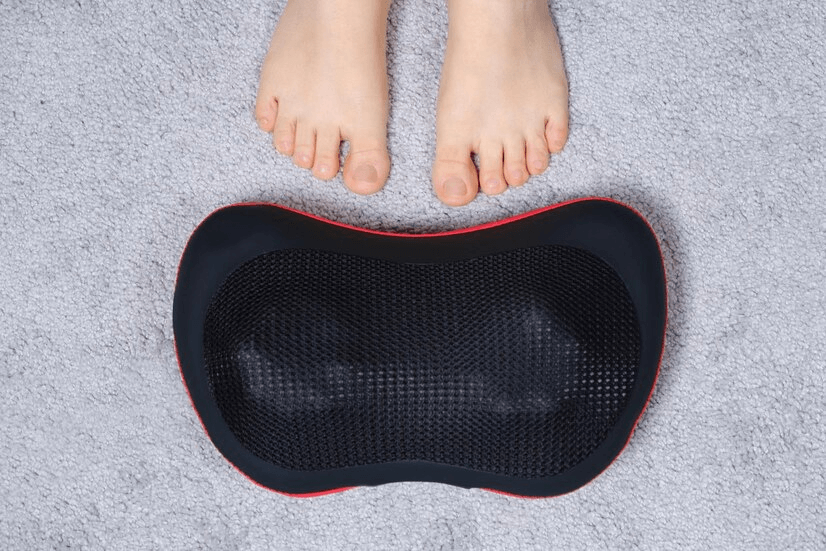 We must appreciate the importance of good posture when working at a new workstation. Soon we begin to feel the pull in the lower back and the tightness in the joints that comes with bad posture. Memory foam for the foot can correct posture and make it less troublesome in the long run.
2. Aromatic candles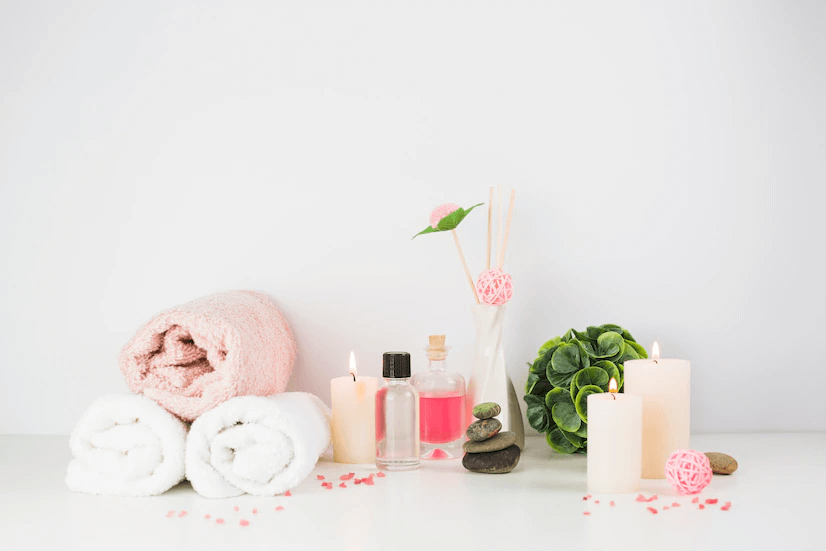 A home aromatherapy kit is one of the best ways to show your employees that you care. Aromatic candles of different scents can set the mood for work bright and early in the morning or bring the atmosphere down to a soothing level at the end of the day.
3. Cable/cord organizer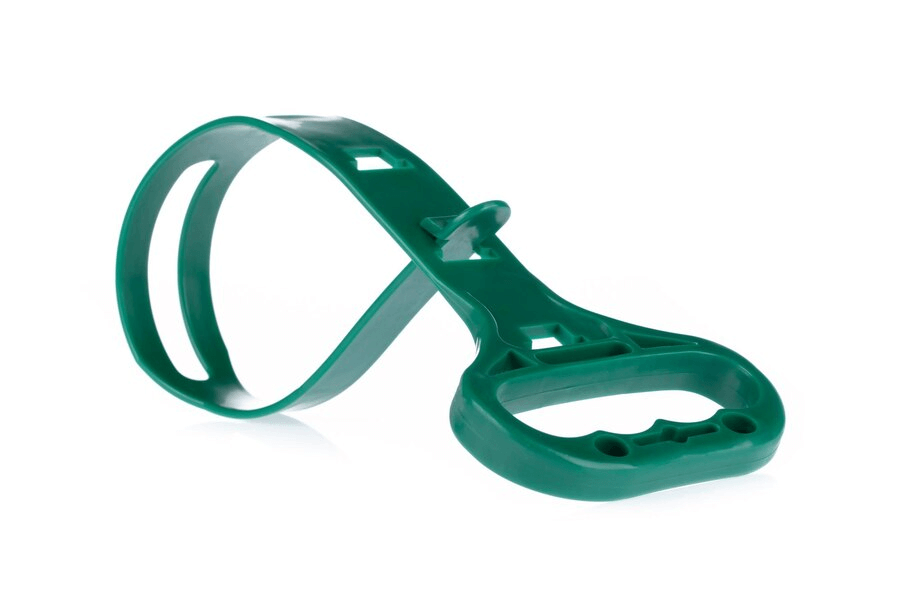 Employees who work from home often have to work with several gadgets, and their power cords can become a mess eventually. A handy cable organizer can keep the cords separate, so they know which ones not to pull and maintain order. This little device also ensures their home workstation has a smooth look.
4. Lap desk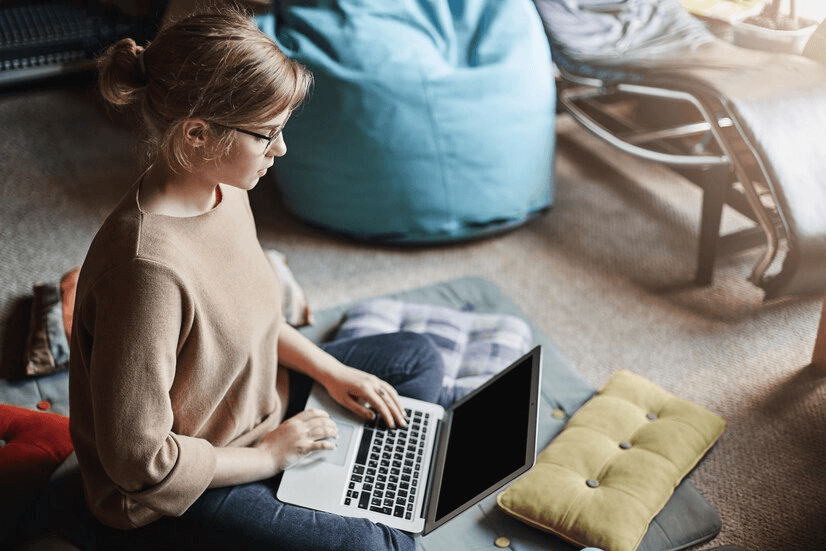 This would be a great gift for all the nerds who prefer to work long hours with their laptops on their laps. The lap desk allows them to comfortably sit on their couch while the computer stays within reach. They will have plenty of room for their phone, mouse, tablet and even a coffee tray!
5. Multiple outlet wall charger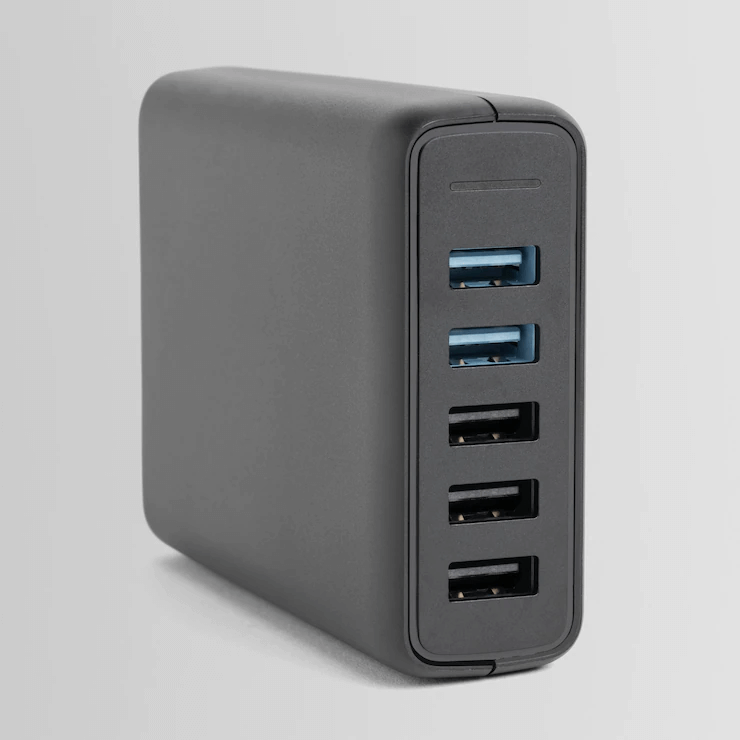 Switchboards in the house mostly have one or two power outlets at the tops. Connecting a power adapter is impossible when multiple devices are at your workstation. A Multiple outlet wall charger is designed to take on several devices such as phones, tablets, power banks and anything else your employee might need to charge.
6. Desktop whiteboard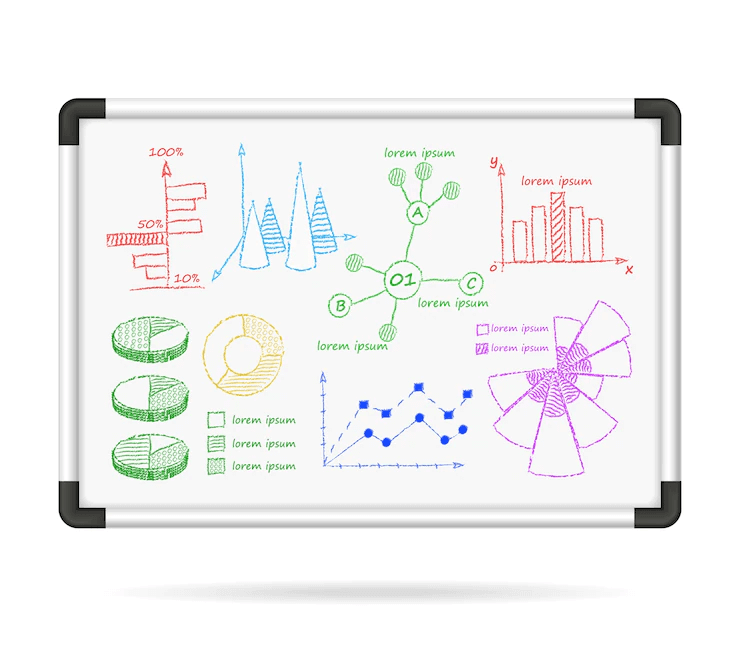 A desktop whiteboard is a WFH essential item needed to quickly take down notes or write reminders for the work day. It's also good for quickly drawing figures while explaining ideas on a video call. Whether it's the office or the home, a whiteboard is an essential item.
7. Ring light for video calls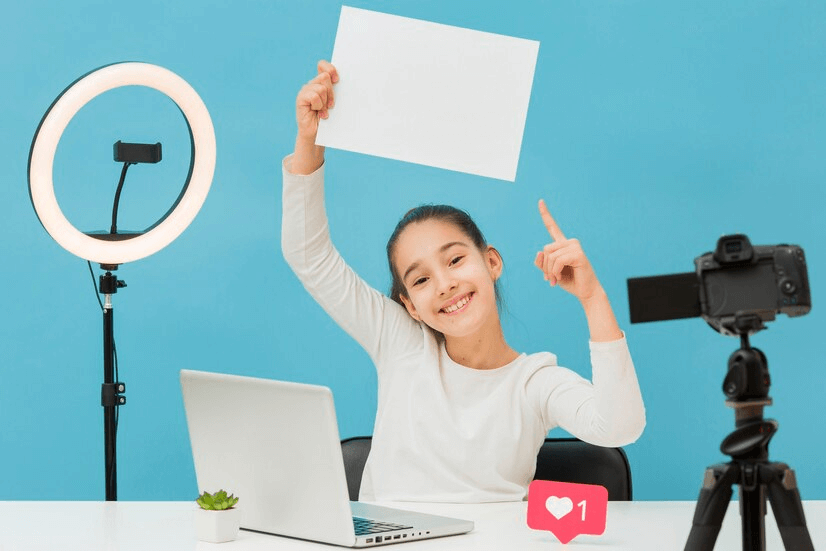 The right lighting gives a different vibe to the visual appeal of a call during a video meeting with colleagues or clients. A normal lamp can be too intense, cast shadows or be strenuous on the eyes. A soft ring light can illuminate the person without overwhelming the user or the call.
8. Desk organizer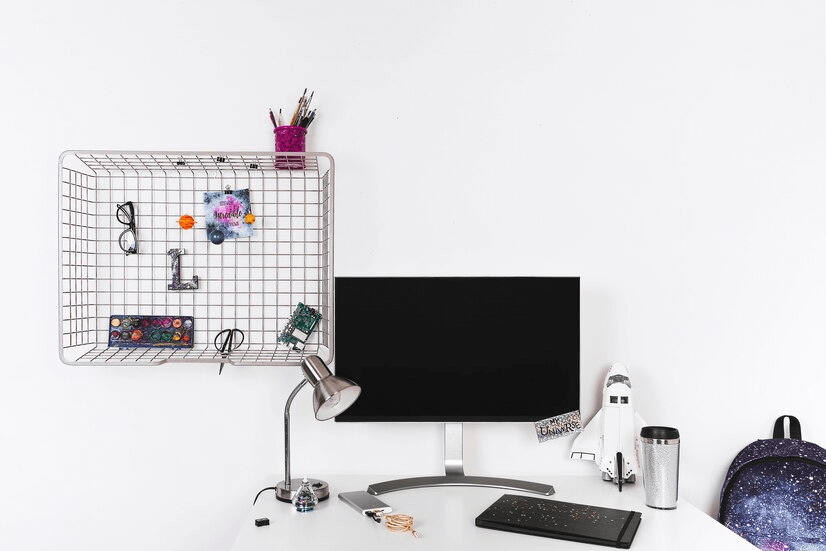 The workstation can often fall into chaos, especially when people are working from home or have kids. To maintain order and keep things neatly organized, having a desk organizer is good to have all your essentials in one place. Knowing where things are can speed up work and maintain a sense of orderliness.
9. Waterproof desk mat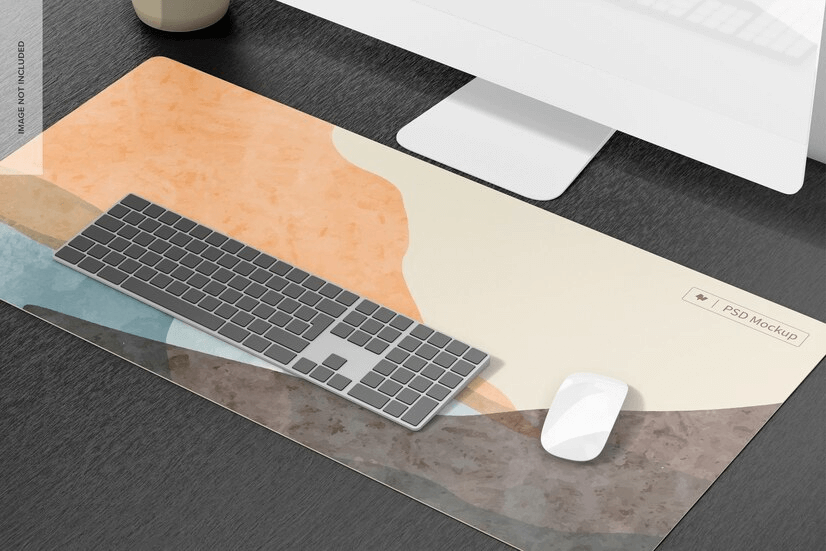 A waterproof desk mat also falls under the must-have category when working from home. People tend to snack at their desks or drink coffee while working long hours, and the occasional spill is inevitable. It could leave a neat desk stained and smelling off. A good mat can also offer a solid grip on smooth desk boards and keep things from slipping while working.
10. USB night light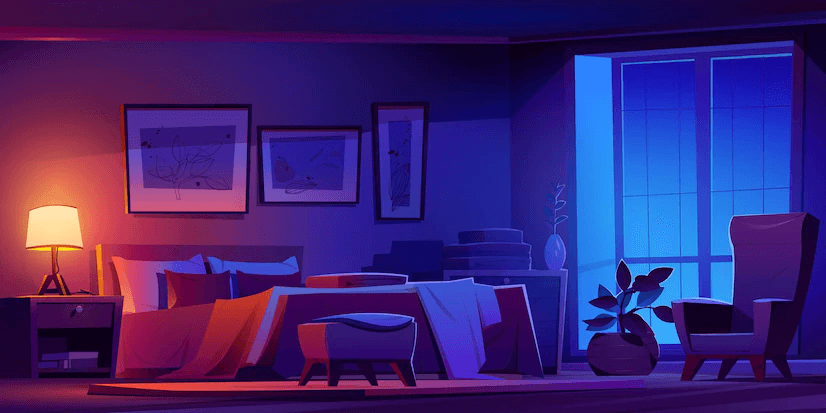 Employees working from home often prefer to put in more hours at night. A soft light that consumes low power, such as a USB night light, is ideal for keeping things illuminated enough not to strain their eyes. Whether they plug it into a charger, their power banks or their laptops, these lights are sure to make things easier for them in the dark, especially after everyone else goes to sleep.
11. Moon lamp night light
Everybody loves the moon! There's something relaxing about looking at the soft, yellow-white glow of the full moon that soothes the atmosphere. And what's cooler than that moonlighting in your house? That is precisely what this night lamp does. The lamp is a scale model of the moon with accurately detailed features of its mares, craters, ridges and canyons. The 3-d model sits wherever they choose and lights up the room with a soft glow.
12. Virtual fitness class eGift
The daily commute to the office is a form of exercise that keeps employees fit. However, it's easy to slack when they start working from home and ignore physical activity. As an employer, it's up to you to ensure that your people are healthy! Offering a virtual fitness class eGift from Xoxoday is a compelling way to motivate your employees to get up and burn some calories.
Corporate Gifts to Delight Employees
Here's a list of excellent employee gift ideas that will delight them regardless of the occasion.
1. Cold brew coffee maker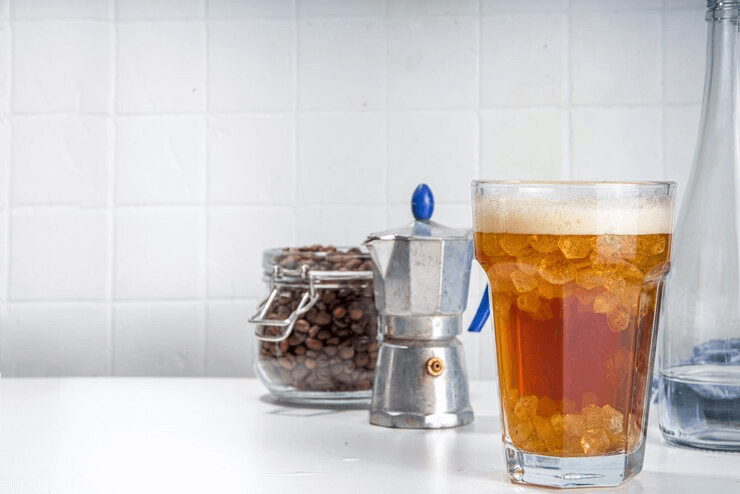 Coffee is the fuel everyone in corporate runs on! Caffeine stimulates the brain to increase focus, attention, energy levels and analytical abilities. So, a strong brew is precisely what everybody needs to stay sharp throughout the day and perform productive work. A cold brew coffee maker is an excellent gift for coffee lovers as they can create their filter coffee at home from different coffee brands.
2. Desk plant

Plants bring a sense of freshness to any living space they are placed in. Apart from the succulents, you can look for varieties such as lucky bamboo, money plant, peace Lilly and others that can make their desks feel alive. If you are gifting it to a plant lover, you can go for shrub and herb varieties that need good care.
3. Essential oil diffuser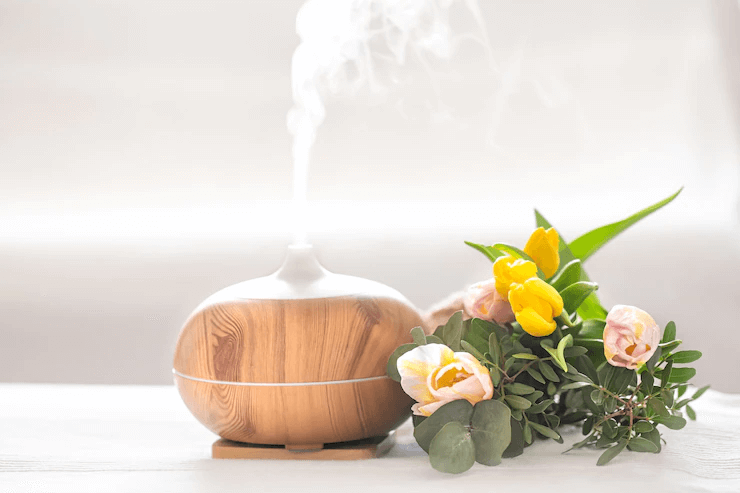 Essential oils can influence our thoughts and emotions and set the mood for different activities. An essential oil diffuser is an excellent gift to your hard-working employees who can use some time off and relax after a long day at work, breathing in the soothing fragrances they prefer.
4. Thermal kit with socks and pullovers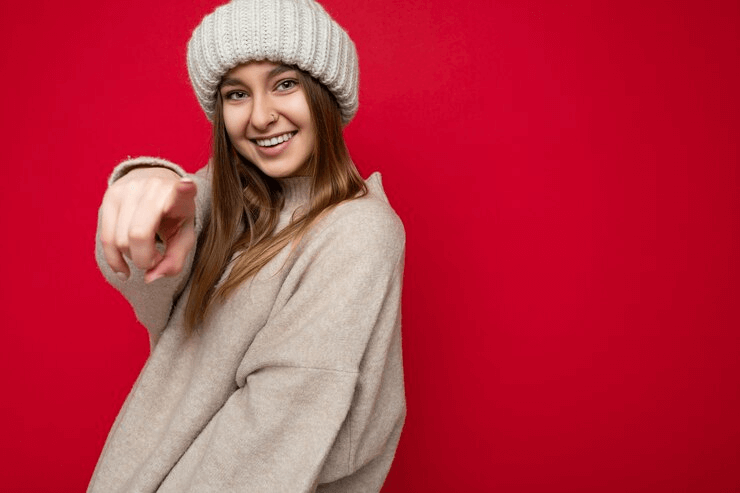 Thermal socks and pullovers become essential as winter sets in, especially for people living in high rises where the temperature in their living spaces can drop surprisingly low. People always appreciate good thermal wear as it keeps them warm throughout cold evenings and nights. Pullovers with company logos are perfect for keeping your employees feeling part of the team, although they work a long distance from the office.
5. Chocolate and dry fruit boxes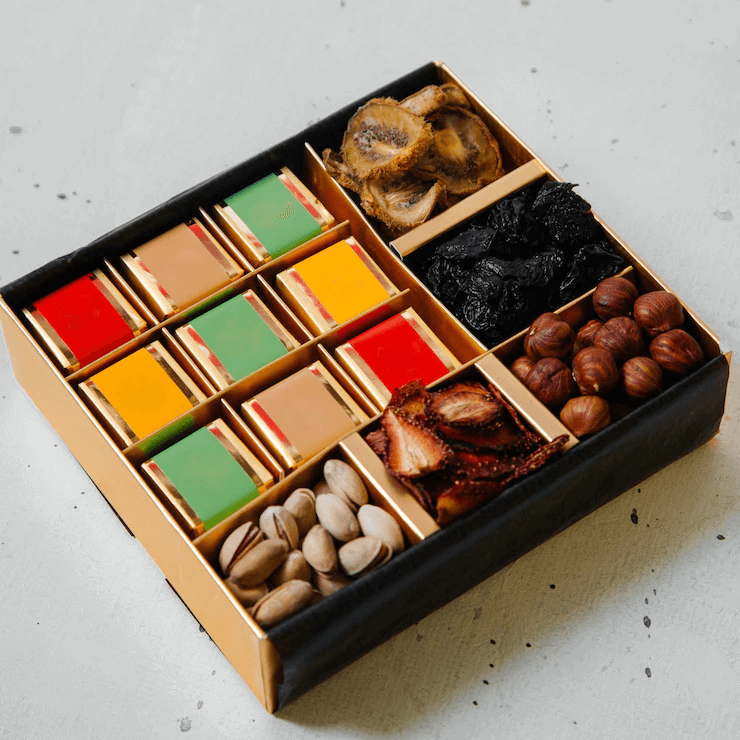 Who wouldn't love chocolates and dry fruits?! Cheer your employees with a gift box filled with assorted chocolates and dry fruits. Let them indulge in guilty pleasure after a job well done at the end of the month.
6. Favorite books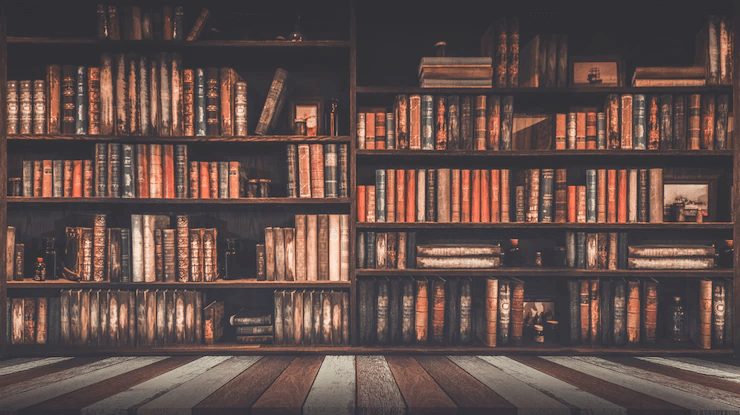 Surprise them with their favorite book or a set they would love if your employers were savvy readers. If they read on a kindle, you can gift them a digital version of a new book from a favorite author or ask for the book they want to buy!
7. Personalized pet essentials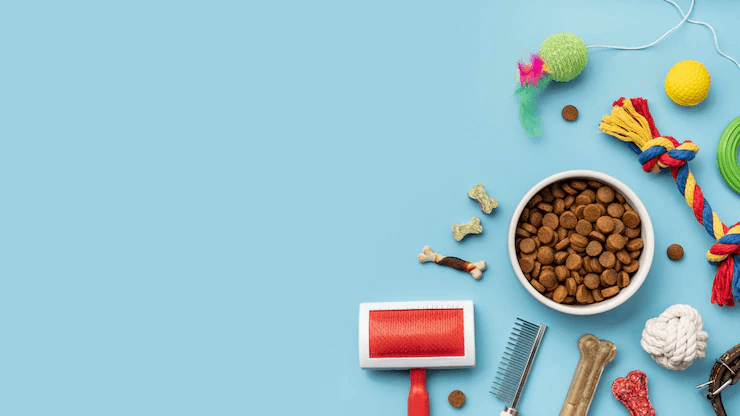 Pets are family! Most people with a cat or a dog would care for them like their own. If you know the kind of pet your employee has, you can choose a range of gifts such as food bags, toys, grooming essentials, a voucher to the pet care centers, tags, litter boxes and many more. You can also gift them personalized tags or consumables, which will be highly appreciated.
8. Indoor gardening kit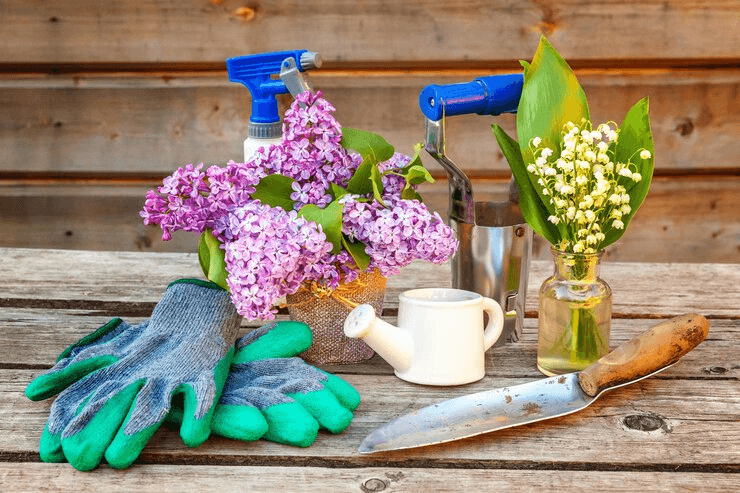 If you have employees looking to take up a new and relaxing hobby such as gardening, then an indoor gardening kit might be what they need to get the ball rolling. Gardening kits typically have planting soil, manure, peat, pots and planters, seeds, soil work equipment and other things necessary for gardening. Gardening is a great stress buster and should be recommended for all.
9. Personalized wine glass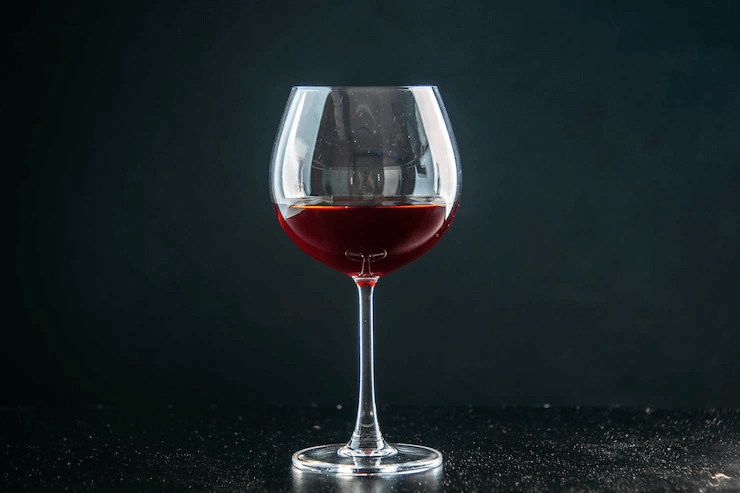 A personalized wine glass or a set with a laser-engraved message makes for a beautiful employee gift. It's a meaningful gesture showing how much they matter to the company and their value. Whether they use it regularly or store it for keep, these glasses will stay with them for a long.
To encourage your employees to exercise and live healthy, consider giving them a  wellness & sports gift card from Xoxoday!
Digital gifts for employees
Here are some new employee gift ideas to make an impression on the people who have just entered the organization:
1. Wireless headphones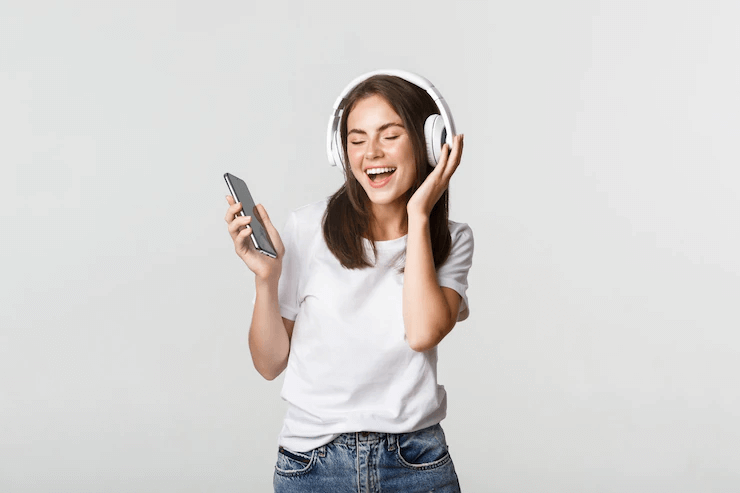 Wireless headphones or in-ear monitors are all the rage with people of all ages. A good set of wireless headphones gives an excellent battery life, extended range connectivity and high-quality audio output. They are perfect for travelling and working out. Gifting them one of these is sure to get them excited!
2. Portable bluetooth speaker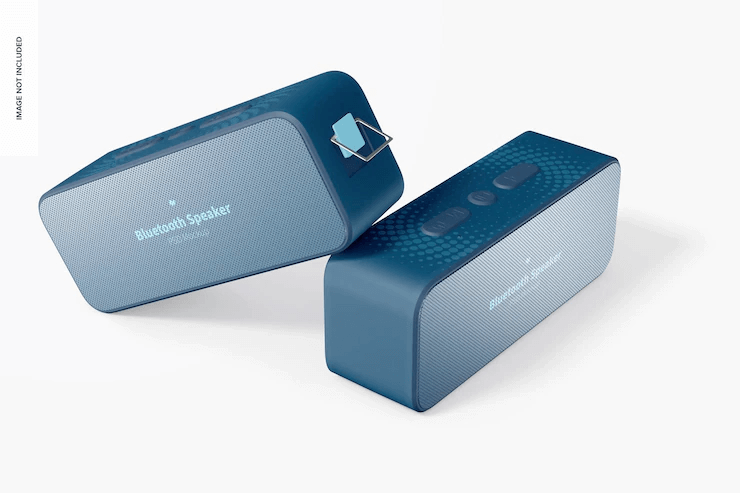 A portable Bluetooth speaker is sure to stay with your employees for many years to come. So ensure you engrave your logo on the device if you decide to spoil your employees with this high-end gift!
3. Kindle reader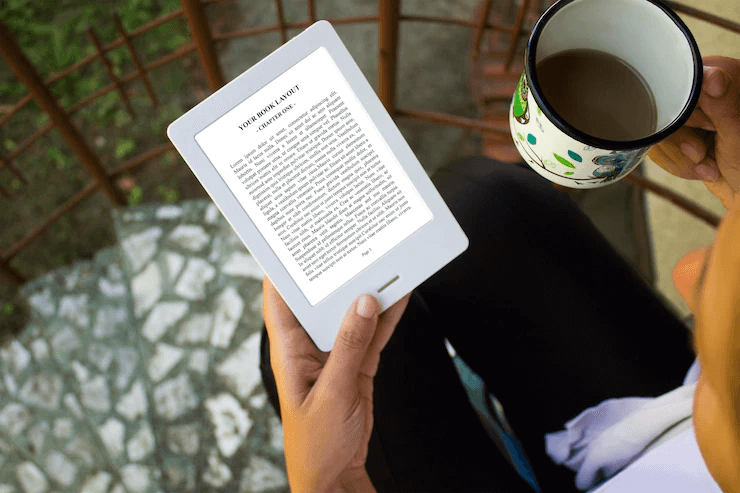 A kindle reader should be included in your list of employee gifts for 10 years of service or more. These are your most valued employees who have contributed to the growth and success of the organization. The gift would be highly appreciated by both the bibliophiles and the occasional readers.
4. Power bank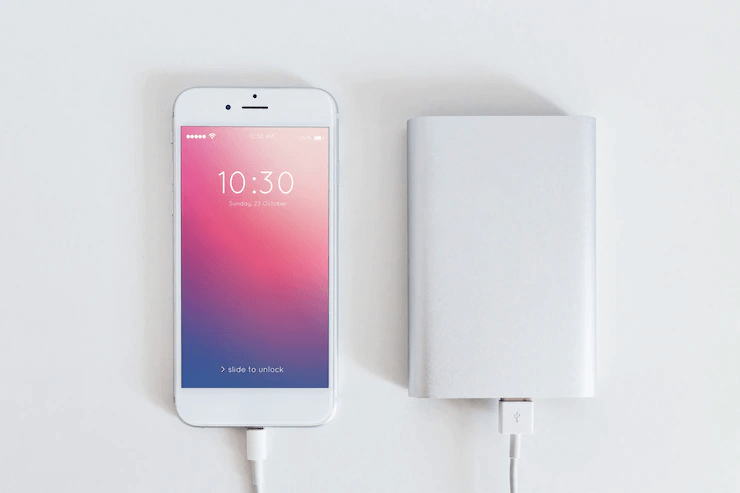 A power bank is a gift that anyone will appreciate regardless of their tenure in the organization. Everybody can always use a little more when it comes to battery juice! Power banks for new employees can range from 1000 mAh to 5,000 mAh. Power banks of 10,000 mAh and above make for a wonderful gift for employees who are always on the move for work. A high-capacity power bank can charge multiple devices and even run a laptop.
5. Pen drives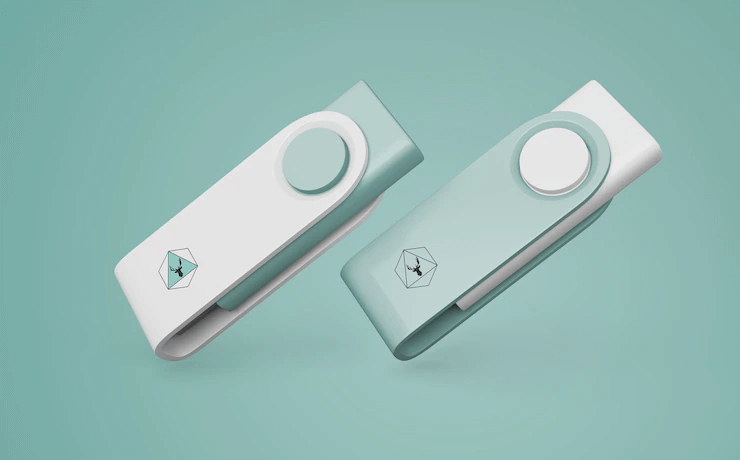 Pen drives are the most basic gift you can give to all employees in the company. Since most of the data used or moved these days are high in capacity, you can set your lower limit to 32 GB for the gift. 64 GB or higher capacity pen drives can be a great gift to employees constantly wrangling with data.
6. Charging cables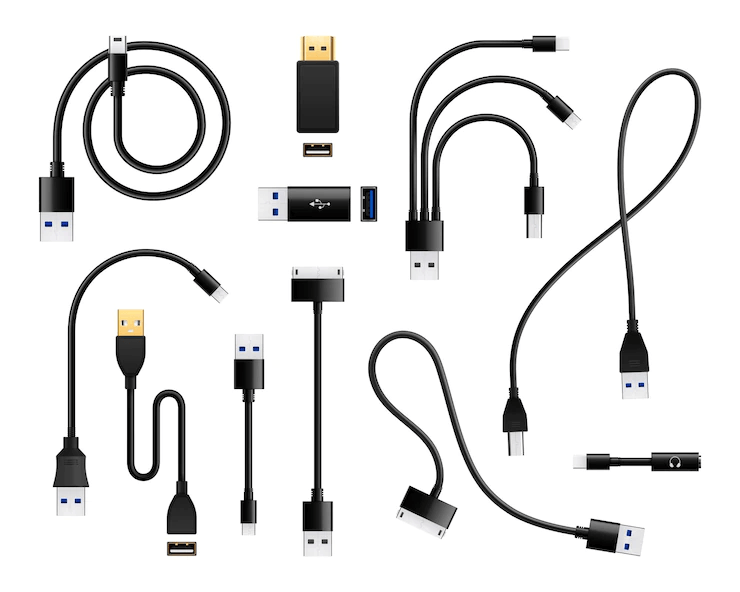 Charging cables are a necessity in all offices, especially if your employees use gadgets made by different companies. One little charging cable you must have is a USB to Android, C-Type and Lightning charger to support all types of smart devices. A set of charging cables with extenders is a bigger gift than they seem, as old cables break all the time!
7. Fitness tracker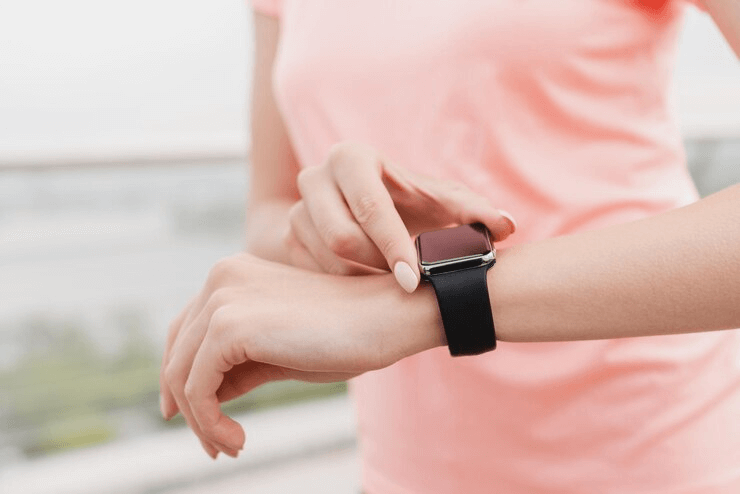 A fitness tracker is an excellent employee gift if you are promoting healthy living across the organization. Even the simplest trackers can log a range of data such as footsteps, heart rate, sleep, calories burnt and cardio fitness levels. Presenting a fitness tracker to employees can also encourage employees who are on the fence to start working out!
8. Wireless keyboard and mouse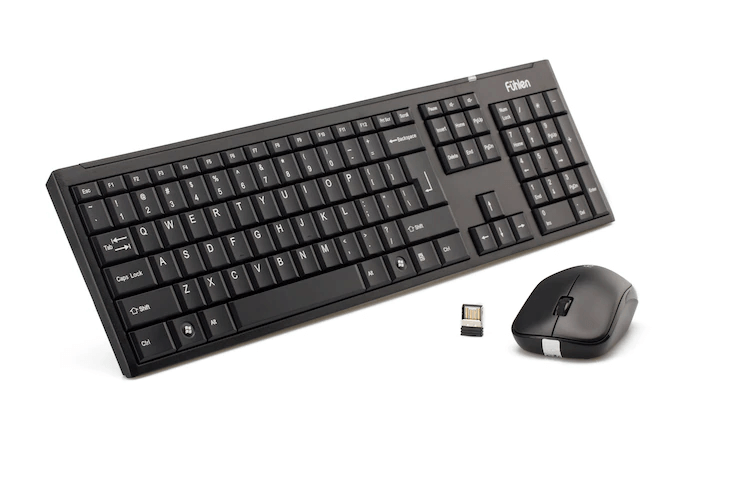 A wireless keyboard and mouse can release your employees from the shackles of their desks! They are handy for people who have difficulty sitting for long hours at the table. Being wireless, the keyboard and mouse can be taken to any place where the person is comfortable working.
9. Wireless device charger
Most high-end smartphones lately come with wireless charging, and your employees may only sometimes remember to bring their charging pads to work. A universal wireless charging pad compatible with multiple devices is an excellent gift to individuals or teams, and a standard charging pad can also reduce the clutter in the office.
10. Bluetooth tracker
A Bluetooth tracker is a simple device with many potential uses, especially for those who often forget things or travel around. The tracker can be attached to any object, such as key chains, bags, folders, or anything else your employees frequently misplace. A set of these trackers can make life a lot easier!

Search on Xoxoday for gift cards of leading subscription providers. Delight your employees today with subscriptions to their favorite providers!  

Conclusion
The article above discusses everything from general to personalized employee gift ideas that people would love to receive. It's always a great idea to collect information on what every employee would find useful before picking a gift. If you want to make an impression, making the gift valuable and highly personalized is essential.
FAQs
Here are answers to some frequently asked questions to help you know more.
Q: How much should you spend on employee gifts?
A: The gift amount depends upon the recipient, occasion & gift value. However, as per Strategic Human Resource Management (SHRM), the maximum recommended amount to spend on employee gifts is $100.
Q: Why should you give gifts to your employees?
A: Giving gifts boosts employees' morale, increases engagement, and improves relationships. Gifting gives the high-impact opportunity to say thanks for their contribution & dedication towards work.
Q: Are employee gifts taxable?
A: Gifts that exceed a sum of Rs 5,000 is considered taxable compensation for the company under Section 17(2)(viii) of the Income Tax Act.
Q: What are some cool employee gift options?
Some coolest employee gifts include electronics, gift vouchers, work essentials, and anything else the employees would be delighted to have.
Q: How to run effective employee gift programs?
A: Running an effective employee gift program starts with using the right tools such as Xoxoday. Define a clear objective & get started with the best vendors to reward each other.
Q: What is the best gift card for employees?
Giving a gift card gives the recipient maximum freedom to buy anything they want. You can choose the best gift card options from Xoxoday which caters 100s of varieties that your employees would love to receive as a gift.