It would not be wrong to say that we are in the middle of a work revolution. The way we look at work has changed drastically – thanks to globalization, the powerful internet, artificial intelligence, and machine learning. The customer expectations have also gone up exponentially in terms of personalization and brand experiences. The changing pace has left even the best of the best organizations with no choice but to rethink their employee acquisition and retention strategies.
Employees who can adapt and keep up with the changing pace of the work environment – be it in terms of technology, people management, or any other factor – are in steep demand and are extremely valuable for the organization's growth. While hiring such employees is only one part of the challenge, retaining them is a whole other story.
"… the single biggest constraint on the success of my organization is the ability to get and to hang on to enough of the right people." – Jim Collins
Employee retention is a huge challenge for every organization – be it large or small. Not only is it time-consuming to find the right replacement for any role, but it can also cost a lot to the organization.
Centre for American Process
Before we jump into more details on what strategies organizations can adopt to retain employees, let's start by exploring what turnover is and why it is important to manage it.
What Exactly is Employee Turnover?
Employee Turnover is an absolutely inevitable part of every organization. While in most cases turnover is voluntary (where employees initiate the process), there are times when it can be involuntary as well (where the organization initiates the process). To define the term, employee turnover is nothing but a total number of employees leaving the organization over a stipulated period of time. For example, if an organization has 600 employees, and 30 employees move out over a span of a year, the employee attrition rate is around 5%.
Gallup
There can be a whole lot of reasons for an employee to leave the organization – like finding a better job opportunity, continuing education, displeasure with the manager/organization, starting their own entrepreneurial ventures, relocating with their spouse who has been transferred, retirement, and so on. The top reasons why millennials leave their companies are because they received a better job offer from another company (30%), their career goals aren't aligned with the company (27%), or they saw a lack of career opportunities within the company (13%) (G2 Crowd).
Does Turnover Really Matter?
So, if you are thinking if turnover really matters, the answer is a simple and profound – YES!! Employee turnover can prove to be quite expensive for an organization. While some costs like recruitment, hiring, and onboarding can be estimated accurately, there are some costs that are quite impossible to measure – like the added stress on the rest of the team, overall morale of the team, disruptions in customer interaction and service, etc. Sometimes, an employee leaving can leave the others in the team wondering if they too should start looking for other opportunities.
For example, the organization may owe an employee who is leaving a severance pay, while on the other hand, may also need to pay a new hire bonus. Until the new hire is onboarded and is up to speed, the remaining team might have to do overtime. The training of new hires is another cost that can account for the organization's expenses, and so on. Losing an employee can cost anywhere from 16% of an hourly, untrained employee, to 213% for a highly-trained position. Say an executive makes $120,000 a year - if he or she leaves, the true loss to the company could be up to $255,600 (Center for American Progress).
Like the best talent in the team leaving the organization is not a nightmare enough, a turnover brings a whole new set of challenges to tackle. That is why creating an effective retention strategy that not only reduces turnover but also improves the overall team engagement and morale is extremely crucial for the success of any organization.
Best Employee Retention Strategies that Really Work
The whole essence of employee retention is to try and retain the best talent in the organization for as long as possible. Employees who stay in the organization for longer tenures have a profound impact on a number of factors – like productivity, uninterrupted business flow, reduced cost of hiring & training, and so on. That is why employee retention happens to be on top of the priority list for most HR heads and leaders.
SHRM
Building a successful employee retention strategy, however, is not always easy. A successful employee retention strategy relies on a number of factors including employee recognition, organizational culture, growth opportunities, learning and development, and more. To help you build a great retention program, we have put together 8 best employee retention ideas that are tried, tested, and are sure to work.
Optimize Employee Onboarding
strong onboarding process Glassdoor
The first day at a new workplace is often very similar to the experience we used to have on the first day at school – the jitters, the excitement of meeting new people, learning new things, and so on. While it's challenging for the new employees to familiarize themselves with the new environment, people, process, job responsibilities, etc. it's just as challenging for the managers. It becomes the responsibility of the manager to set the new hire up for success by making them feel comfortable with the organization and the team from the beginning (well before their first day on the job!).
Having a smart, well thought through, individual plan for each employee onboarded can go a long way. Make sure the employees are not just spoken about the roles & responsibilities but are also educated about the company culture and how they can thrive each day. Layout plans and goals for the first week, first month, first quarter, and so on, so that they are clear about what is expected. Gestures like making an announcement on the intranet portal, introducing the new employees, pairing them up with a buddy or a mentor to help them sail through the first few days can make a great impact. In short, the employee onboarding experience should be just as planned and thought after as a customer onboarding experience.
Invest in Employee Learning & Development
An investment in knowledge always pays the best interest." -Benjamin Franklin
Hiring the right employees is only one half of the challenge, what actually matters is what comes after they are hired. Losing people because of insufficient learning opportunities is probably one of the worst ways of losing your talent. These are the people who are curious – curious to learn new technologies, techniques, processes, etc. - and curious people often make great employees. These are employees who jump into any new challenges and think of creative solutions.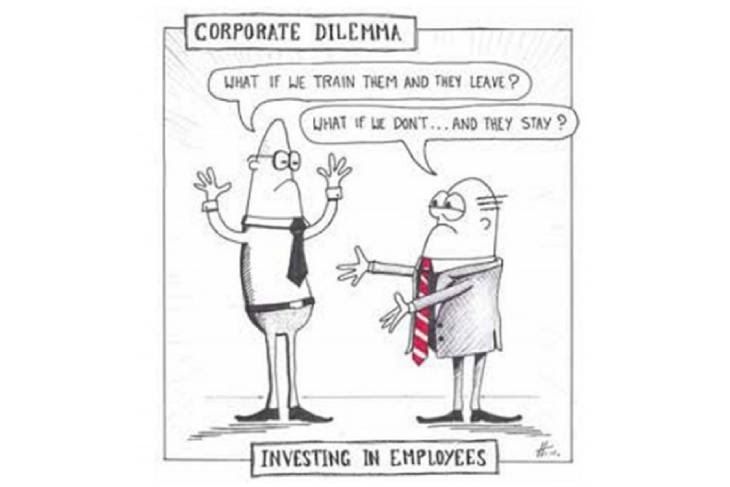 Encouraging employees to constantly learn and equip themselves with the latest trends and technologies in the market is what will keep them from leaving. According to LinkedIn's annual Workplace Learning Report, 94% of employees said they would stay in a company longer if it invested in their professional development. Prioritize investing in employees' professional learning and development by allocating special funds for online courses, provide tuition reimbursement wherever necessary, attending industry events, webinars, conferences, etc.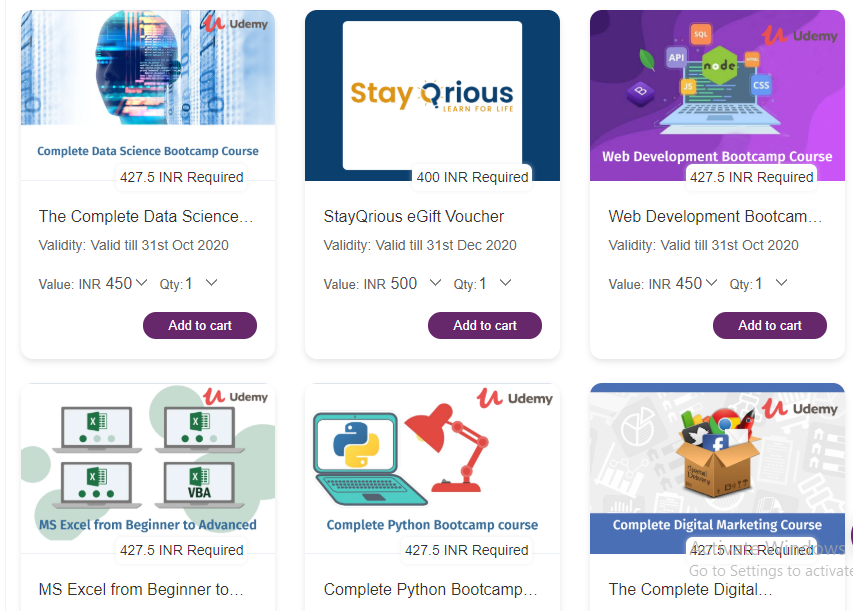 Make Sure Managers are Not Compelling Employees to Leave
Jim Clifton, Gallup CEO
We've all heard the familiar phrase "Employees leave managers, not companies". Managers make a huge impact on employees and teams. They directly affect how engaged and motivated employees are – and therefore how long they are likely to continue working in an organization. But, what is that employees DON'T like seeing in their managers?
From playing favorites to making inappropriate advances, not communicating sufficiently, micromanagement, not appreciating enough, not listening to the team enough, not being decisive, not providing enough learning opportunities, etc. can be extremely demotivating and push employees towards quitting the organization. One of the best ways to avoid this, and encourage a good manager-reportee relationship is to equip the managers with the right kind of enablement training, learning material, etc. Providing managers sufficient free-handed funds to reward team members, bond with the team over lunches/dinners will also help break the ice. Using tech platforms for effective one-on-one feedback, and using social intranet platforms to connect and collaborate with the team can also go a long way in building great performing teams.
Encourage Workplace Socialization
When I speak with people who love their jobs and have vital friendships at work, they always talk about how their workgroup is like a family. - Tom Rath
We tend to spend a larger chunk of our time at the workplace/working than with our families. So, don't you think encouraging employees to build strong workplace friendships help the purpose of building strong, connected, and happy organizations? Workplace friendships make coming to work less obligatory and more fun and something to look forward to. According to a Gallup report, people with a "best friend at work" are 7 times more likely to be engaged in their work.
Workplace socialization goes far beyond a drink with a colleague on Friday evening, or an odd team building day. Building 'compassionate' and 'meaningful' bonds with co-workers can go a long way in creating a happy, satisfied workforce. Provide your employees with multiple avenues to break the ice and connect with one another – be it through regular company events and celebrations or through powerful communication platforms. Workplace socialization goes a long way in retaining employees.
Establish Strong Communication
The single biggest problem in communication is the illusion that it has taken place. - George Bernard Shaw
Great communication is just like a good game of tennis – it consists of great volleys. Communication is not like what it used to be decades ago, where the management would send out memos or stick announcements on notice boards, without any means for employees to share their views and opinions. In today's fast-paced world, employees expect to stay up to date with every development in the company, and also want to voice their thoughts and opinions about it. The most innovative and successful organizations aren't waiting to see disengaged employees with low productivity, but are investing in a technology platform that can connect employees – no matter where they are working from, which part of the world, or what device they are connected from.
Having a digital communication and collaboration platform like an intranet lets you explore creative ways of establishing communication – be it quick messages from senior leadership, or brief conversations between managers and team members, HR announcements, or opinion polls. These platforms not only help leaders to stay connected to all employees but also gives employees ample opportunities to share their views, ideas, questions, and concerns. This sends out a strong message that the voice of the employee is vital for the organization's success - thus increasing engagement and retention.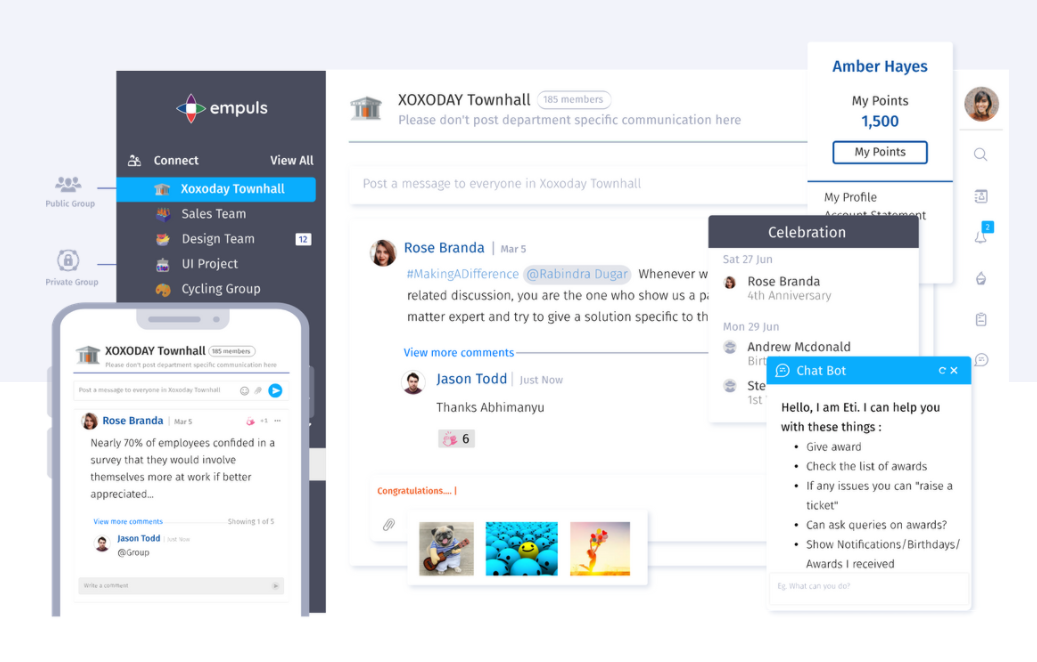 Recognize and Reward Regularly
Recognize and affirm people when they contribute to the mission you share. Do this and you will ignite their purpose and potential. - Mike Byam
No one dislikes being told how good a job they have done. Appreciation is something everyone appreciates! That is why, rewards and recognitions have a huge impact on how motivated and engaged employees are – which in turn affects how long they will work with the company. They create a perception amongst employees that their work is valued and respected by the organization. Not just that, it helps employees find focus and purpose in their day-to-day activities. So much is the effect of rewards and recognition that, a research by Bersin & Associates showed that companies with recognition programs that are highly effective at improving employee engagement have 31% lower voluntary turnover.
Make it a habit to thank your teammates when they go the extra mile, be it a simple "thank you", or "kudos" at the weekly meeting, be it an award at the annual gala, or a gift voucher to show your appreciation. Recognition is said to be the most powerful when it is made "social". Be it a recognition like an employee of the month, or any team recognition, birthdays or work anniversaries, announcements on social intranet platform not only brings the organization together in celebrating, but also lifts the morale of employees.
Not just that, having a structured rewards and recognition program helps an organization align with and reinforce its values and beliefs are. Who in the organization gets rewarded and recognized and why - represents an unequivocal statement of the organization's true values and culture. A great number of successful organizations also invest in and appreciating the ideas and innovations of their employees. Investing in a formal platform can also help sending out wishes to employees on their special milestones, birthdays, work anniversaries etc.
Seek Employee Feedback & Act on it
"Feedback is the breakfast of champions." – Ken Blanchard
It becomes extremely difficult to retain employees when you have no clue or you are too late in realizing what challenges employees are facing, how exactly do they feel about the work environment, whether they need any specific support, and so on. The outdated yearly or half-yearly feedbacks work no more to help the cause - especially with the generation of today – where not only are they keen on voicing their opinions instantly, they also expect quick actions and turn arounds on the feedback shared.
This is where conducting regular (weekly / monthly) one-on-one feedback sessions and surveys come to the rescue. Employee feedback can prove to be an extremely powerful tool to boost engagement and morale. Employees feel empowered when they are encouraged to share their ideas, thoughts, and views about the various happenings within the team or organization.
Conducting surveys from time to time to understand the pulse of the organization or to collect opinions of specific areas of operation can be extremely beneficial. Lifecycle surveys can also help to measure the 'Moments that Matter' across different stages like - onboarding, role change, celebrating a work anniversary, etc. Capturing and analyzing employee experiences can help understand the challenges sooner and thus take faster action. While collecting feedbacks solves one part of the problem, it doesn't make a huge difference until you take action on the feedback received. Taking timely action and communicating back to employees on what action is being taken about the concerns and feedback shared is what makes a difference.
Value Employee Health and Wellbeing
"Physical fitness is not only one of the most important keys to a healthy body, it is the basis of dynamic and creative intellectual activity." John F. Kennedy
With organizations across the globe increasingly emphasizing on health and wellbeing of employees, very few workers are willing to tolerate long working hours and unhealthy work conditions. What's more, research shows that employees who are stressed, overwhelmed, and overworked are likely to fall ill more frequently. Over time, overloading employees with too much work can lead to productivity loss, low morale, and a higher turnover rate.
Recognizing the crucial role employee health and wellbeing plays - be it physical, emotional, mental, or financial - in engaging employees and cultivating a strong workplace culture can go a long way in reducing turnover. Be it as simple as encouraging employees to take paid -offs and breaks once in a while to unwind and relax, adding headcount wherever necessary, helping them with expert advice on making sound financial decisions, conducting regular counseling sessions to ensure sound mental health, conducting yoga and meditation classes or sponsoring their gym costs – employees value the organizations that encourage their wellbeing.
Conclusion
Every business, at some point in time, faces the challenge of turnover and retention. That is why employee retention is quoted as one of the biggest challenges that human resource professionals face. Employees of today look for aspects in the job that are far beyond monetary benefits alone. Paying more is no more a solution to retaining employees. That is why it is extremely important to have a strong retention strategy in place, that not only engages and motivates your employees but also aligns with your organizational mission and goals.
Drive productivity and performance with a holistic employee engagement platform. Try Empuls now! Book a demo or start a free trial.