Unique Employee Welcome Kit Ideas For Smooth Onboarding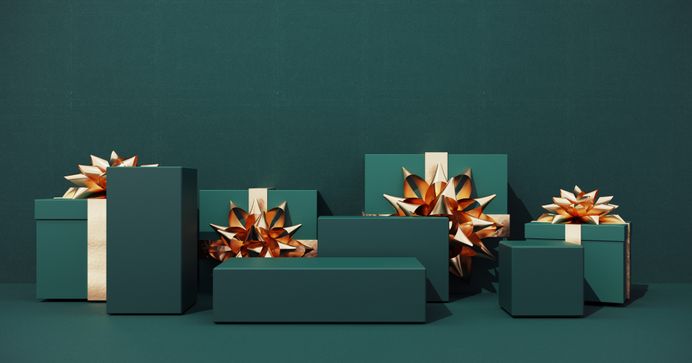 Unique Employee Welcome Kit Ideas For Smooth Onboarding
This blog will talk about new employee welcome kit ideas for a smooth onboarding. Check out how you can make a strong impression on the very first day.
The quote- "First Impression is the Lasting Impression", is not only limited to an individual personality but also perception set by an employee towards his/her company. An employee, right from the stage of hiring until joining on the first day creates a set of perspectives which can be either positive or negative. For an organization, employee satisfaction matters a lot for the growth in the long-term. This blog will talk about new employee welcome kit ideas for smooth onboarding.
What is an Employee Welcome Kit?
An employee welcome kit is also referred to as an employee welcome package or employee onboarding packages is given to a new hire on their first day of work to make them feel welcomed and good for being a part of the company. A welcome kit is used for setting up a positive workplace experience, reinforcing your company culture, inspiring employees to honor company core values and boosting employee's feeling of excitement and engagement.
An employee welcome kit includes employee handbooks, a welcome letter, company SWAG (like water bottle, coffee mug with their names on them to give it a personal touch),  office supplies (like pens, markers, folders, notebooks), fitness bands, headphones, desk organizers, etc.
Unique Employee Welcome Kit Ideas
Organizations try different methods to create a positive impact on the company on employees, especially the new recruits.  Companies now welcome new employees through the welcome kit, meaningful welcome emails and other methods which create a satisfactory attitude. Although job satisfaction and employee welcome kit differ in terms of meaning, the result remains the same- positivity towards the organisation. For a working professional, it can be either an awkward situation or exciting on the first day in a new company. It also entirely depends on how the new company welcomes you on your first day of work.
Some companies go a step ahead by welcoming new joiners by offering employee welcome kit. These welcome kits can be anything from a finely designed welcome note, joining report or a gift. It completely depends on how a company defines its culture and what perception it can create.
Innovative tech companies like Google, Facebook, IBM and others are trying out to be more innovative when it comes to welcoming new recruits. However, this has also increased the competition among companies to know who and how they will attract freshers with the employee welcome kit. This is important to motivate and retain the best hired employees. In fact, for many companies, this can really help in the long-term. Companies that follow this formula of employee satisfaction have witnessed high economic value added with impactful new features.‍
How do Employee Onboarding Kit Ideas for New Employees Benefit Companies?
1. Helps to improve the on-job performance of new employee
It has been witnessed that effective onboarding programs can help in improving the overall performance of the employee (existing and new recruit). However, it also depends on what triggers their performance and drives them to work at a satisfactory level. Encouraging them with a new employee kit or supporting their ideas in a given project could be one of the methods.
2. Can improve the retention value
Many employees right on the first day decide if they are sure to continue with the company for the long term. The overall appearance of the office, people and other factors comes into the role. If there is a structured onboarding process, there is likely to be good retention of employees. For instance, Wipro created an employee-focused onboarding process emphasizing more on the strengths and quality of new hires. This resulted in a drop of 32% attrition among new recruits after six months. For a company, it is a common norm to ask a possible employee about the reason for quitting the last job. If the majority of applicants are giving similar reasons which your company falls into, you can change the scenario accordingly.
3. Helps new joiners kick start work sooner
When new employees are welcomed with onboarding kits or a token of appreciation, they instantly engage with the environment of the company. The feeling of awkwardness goes away and confidently takes up the position. It's common to see the stress among new recruits.
For instance, Ernst & Young offers an onboarding portal where the new face will have an online virtual tour giving information about the different department and company culture.
Similarly, Warby Parker offers new recruits with "electronic welcome packet' consisting of company history and values followed. This gives an overall idea of how the respective company works and treats its employees.
In other words, on-boarding or offering welcome kits to new joiners can be beneficial for reasons like:
The new employee gets adjusted and starts producing results
They will realize in the first few days if they fit the organization
New Hires feel appreciated and stay for a longer period
Once you find the reasons for why onboard employees should be welcomed with kits, you should now check different kits should be put into consideration and how you must create them to make it look inviting.
What Constitutes of Employee Welcome Kits
Employee welcome kit is a kind of present offered by the employer to the new employee to start working without hesitation.  The welcome kit depends on the industry the respective company deals with and their culture. Some of the common kits are:
Welcome Letter
Branded Merchandise
Accessories
Schedule of the orientation for new hire
Induction Box‍
Designing the Employee Welcome Kit
To create an exciting looking employee welcome kit, there are certain things to consider:
The service company deals with how creative it gets?
Things the new recruit should be aware of the position and company culture?
The value of the brand and how to communicate through the kit
The kit should represent the core values of the firm. If the company is into a creative field like social media, then the pack of a coffee mug with the company name or creative word graphic is the best to present.
This is because having a cup of coffee or tea is common during the working hours. If you are confused about creative items you must present, then you must connect with the leading service that offers joining kits which are handpicked and available in different types.
The new employee welcomes kits handcrafted creatively that can really make your new joinee feel touched by the gestures.
New Employee Welcome Kit Ideas From Leading Employers
1. Induction box by advertising and PR brand Ogilvy & Mather's
The team of the top advertising agency Ogilvy & Mather at their Cape Town office created an Induction Box, designed keeping eight habits of creative people thought by founder David Ogilvy's
According to the company, "These habits formed the ideology O&M was built on all those years ago and with one item representing each habit, the induction box makes these habits more tangible and playful for new staff."
The induction box comes with a floor plan of the office, consisting of Ogilvy's book's copy and a slinky.
2. Percolate's pre-start package
When a new employee at the marketing technology firm Percolate joins, he/she gets creative praise as a welcome kit. Even before they start the work, the company sends them the package of t-shirt, coffee mug, kindle and other accessories. This really inspires new employees to work diligently.
3. 25 yrs of company history by Cactus
Cactus, a leading ad agency located in Denver offers employee welcome kit consisting of a t-shirt, baseball cap, USB and a ruler. The kit has 25 years of the company's brief history, an important part for a new member to learn.
4. McGarrah Jesse's welcome kit
Listed as the best American agency to work with, McGarrah Jesse welcomes a new member in the company with a finely crafted Welcome Kit.
These cute designed cards consist of brand details and gesture words to make new employees feel comfortable.
Like these, there are many top firms that engage in offering skilfully designed and creative employee welcome kits to encourage fresh faces for working hard and contribute towards self and the company's progress.
A Few Other Employee Onboarding Kit Ideas
1. Welcome letter with orientation packet
Draft a welcome letter defining your firm details and how vital the newcomer is to the firm.  The welcome message should describe the cultural aspect and rules of the firm which one needs to follow. Overall, both the welcome letter and orientation packet shouldn't be just edifying but should carry an important message the firm wants to send and build self-confidence in the new employee.
2. Fun handbook
Although the handbook will be handed over to the new member that describes company guidelines, there should be more into it rather than keeping it dry. The fun handbook- also a flipbook consisting of fun things that happened previously and what to expect in future.
3. Customized items for work
Some branded companies design their own t-shirt and accessories which are offered when a new employee joins. It is an act of appreciation offered by the business that infuses personnel to work harder.
Since the new employees undergo rigorous hiring practice and finally get hired, the company must welcome with some customised items. It must be creative enough to look appealing and should connect with the environment.  Connect with an online service that offers a handcrafted welcome kit.
4. Offering motivational book
An employee who is motivated in different forms will cultivate a seed of progress right from the start. One method to inspire new employees is by offering motivational books that can inspire them in many ways. Check out for some motivational books available in the market. These books promote a positive and proactive approach towards work.
5. Share news to approach new hire
Every team of different departments invest majorly in their commitment and growth to reach their goals. To introduce a new member of the company, the employer must send out introductory mail about the new person to every team.
This shall make them approach the new joinee and make him/her relaxed. They can even pay for lunch or carry a small welcome gift. This certainly creates positivity among different teams and works together.
6. Brand product
If your company deals with lifestyle accessory products, stationery items or even is into publishing, present the kit creatively and send it to the new member of the company. Packing it creatively along with a welcome note will define how organized and artistic the organization is. You can even offer a discount coupon along so that the new member can shop.
Conclusion
Apart from the essential day-to-day scheduling and company policy, which is quite boring, bring out something creative and surprises that will help to engage the new recruit. This certainly presents the company's vibrant and open thoughts towards its employees.
If you are looking for a creative employee welcome kit defining your reach of creativity, then Empuls offers the best options. There are thousands of such products available executively crafted for companies to offer it to new employees.  Elegant packaging consisting of the guidebook, bouquet and other curated gifts are available as a welcome kit.
Want to give amazing experiences to your employees? Get started in no time, schedule a free demo with Empuls and know about unique employee onboarding kit ideas for new employees.
Empuls Newsletter
Join the newsletter to receive the latest updates in your inbox.
---