Table of Contents
Employee engagement is a critical driver of business success. High levels of engagement foster customer loyalty, retention of talent, and improve organizational performance. In the face of the increasing use of tools and automation, employers may lose sight of the importance of human interaction to improve employee engagement.
The importance of human interaction is illustrated in a study where participants interacted with a human experimenter face-to-face via a live video feed as they engaged in cooperative games or watched a recorded video of the same interaction. Researchers found that during the live interaction, greater activation was seen in the brain regions related to social recognition and reward.
Humans seek out social interactions from birth and this continues throughout their lives. Whether it's how management and employees relate or the power of peer to peer recognition, human interaction is crucial in the workplace.
Human interactions that improve employee engagement
‍In today's digital age, lesser personal interactions is a bigger cause of less employee engagement and this, in turn, results in higher levels of absenteeism, higher staff turnover, more human error etc. One of the main ways to reboot employee engagement appears to be in the form of human interaction.
Researchers at HR Consultancy Penna identified what they called a hierarchy of engagement, with pay and benefits being the lowest level of the hierarchy.
They found the highest driver of engagement on the hierarchy to be a true sense of connection, a common purpose, and a shared sense of meaning at work. In other words, value and meaning were aligned to better engagement.
1. Clearly communicate a vision
‍When Deloitte surveyed 560 employees for a Talent 2020 report, one truth stood out. Employees needed to be engaged in meaningful work or they would walk out the door.
Good leaders are able to help employees find meaning in their work. Leaders and team members should interact on a formal and informal basis to build relationships and it's in the context of these relationships that they can help employees to feel not only physically but emotionally engaged.
When Google did a careful review of performance data, it could prove that frequent conversations between team leaders and team members were the main reason for the high performance of a team.
Employees need to have a clear understanding of the vision and mission of an organization. It's up to the leaders to clearly communicate that vision to inspire employees and make them want to contribute.
2. Encourage peer interactions
‍Employees are likely to be more loyal to team members they value and with whom they have built relationships because they don't want to let them down. Loyalty can be a strong motivator in a work context.
Team members value the recognition they receive from fellow team members. They feel acknowledged and it boosts their sense of self-worth and achievement. A culture of peer recognition encourages genuine feelings of collaboration and companionship.
Team members can encourage one another to improve their skills and academic qualifications, using to assist them.
Collaboration is very important for employers to feel engaged and included. Management can encourage practices that see employees interacting and working with each other. This may involve daily routines, messaging platforms that encourage cross-team communication and company events like getaways and boot camps.
3. Offer choices in how to wor
‍When employees feel empowered to work in a way that fits in with their personal needs and lifestyle, it drives engagement. There is a level of trust involved in shifting responsibility to employees over when and how they work. This can only come from relationships and relationships are only established through human interaction.
A Harvard Business Review study reported that companies who offered employees more choice in how they work grow significantly and reduce turnover.
Companies that create a flexible work culture can encourage productive, more focused work, rather than meaningless work.
4. Proactively create roles together

‍Engagement is a two-way street. Employers need to proactively work with employees to make their roles engaging over the long term.
Leaders need to free up as much time as they can to spend engaging employees in new opportunities and recommending tools and resources to help them perform their roles.
5. Adapt communication styles to suit employees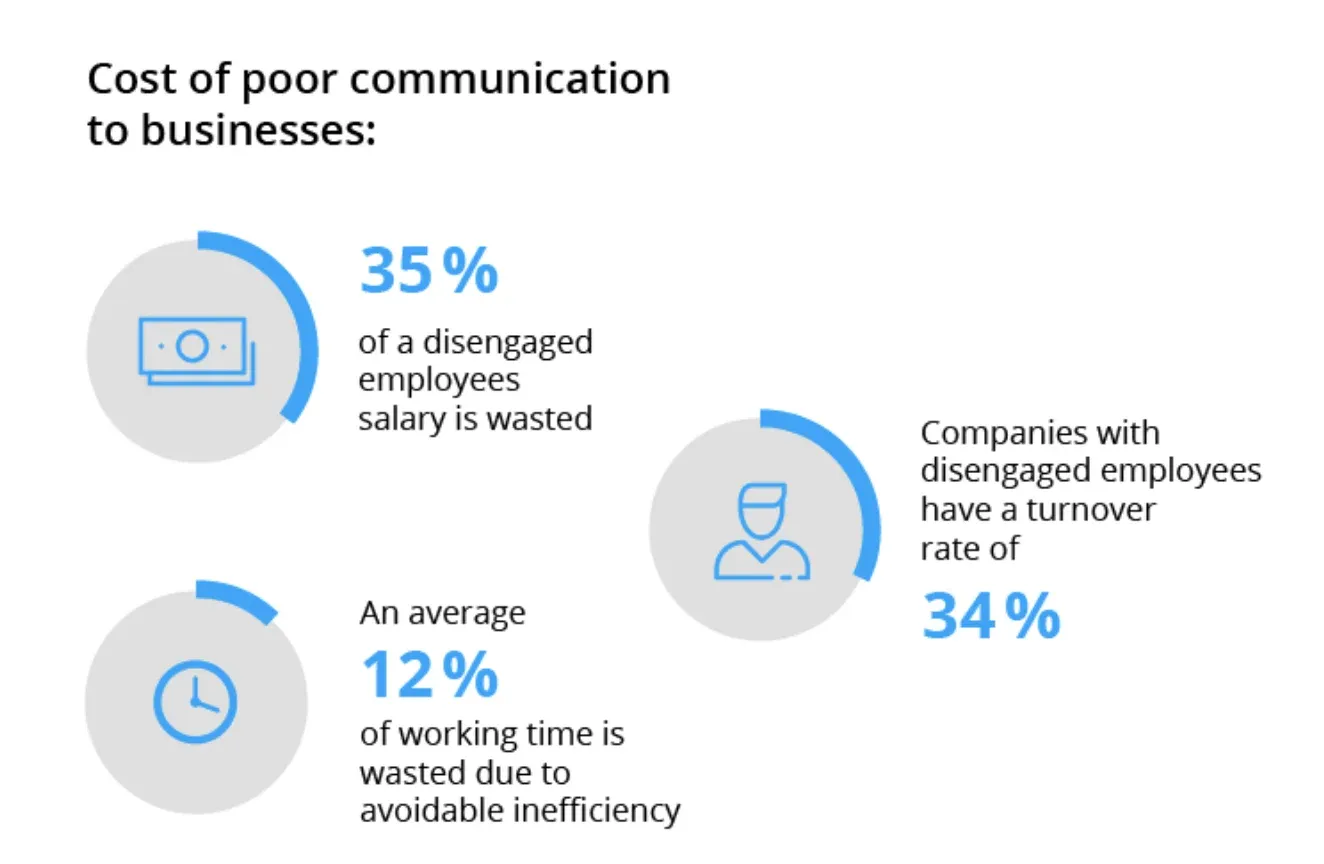 ‍Leaders need to sit down with employees and learn how they like to be communicated with. Some people prefer verbal instructions.
Some may want a team leader to be available to help with any problems, whilst others may prefer to work things out for themselves. Seeing that they adapt their ways of communication because they've listened can increase employee engagement.
6. Get employee feedback and act on it
Interaction is a two-way process. Employee feedback is crucial to continued engagement. When feedback is received, it must be acted upon. Leaders who receive feedback and don't act on it may cause damage. Leaders must follow through with their promises.
7. Take a hard look at employee retention figures
Retention figures give a good indication of how effective employee engagement is in a company. If the churn rate is greater than 10%, you need to find out why. Conducting an employee engagement survey could help companies to find out where they are going wrong and how they can improve.
8. Treat employees with respect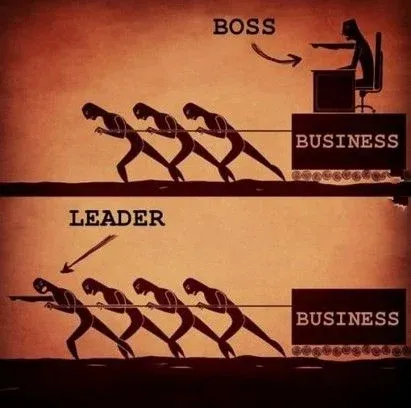 Acknowledging employees and treating them in a respectful way is one of the best ways to boost employee engagement. This does not mean offering them praise all the time but making them feel valued. If they feel as though they're invisible, they can quickly become disengaged.
In creating a workplace that emphasizes respect for others, collaboration and communication at all levels, higher levels of engagement are the result.
Conclusion
We're social creatures and it is only natural to want to connect with those around us. The relationships between management and employees as well as those between co-workers have a direct influence on the sense of meaningfulness at work. Meaningful human interactions do more to foster engagement and motivation in the workplace than anything else.