Table of Contents
For every Martin Luther King who dreams of changing the world, there's an 'ostrich babysitter' (yes, it's a job!) somewhere out there who finds fulfillment in ensuring baby ostriches don't peck each other to death when momma ostrich is away.
For every Isaac Newton who yearns to decode the esoteric laws that govern our universe, there's a Mike Tyson who is happy to knock people out of their living daylights before reaching for a cold beer. For every Gordon Ramsey who aspires to take the culinary arts to a whole new high, there's a 'pet food taster' (that's a job too!) who escapes to nirvana land whenever there's weird tasting stuff on the menu.
One thing is for sure: Happiness means different things to different people. Two things are sure, with the second one carrying significant ramifications for leaders: Happiness changes us for the better. Better business leads to better society, hence a better future. ‍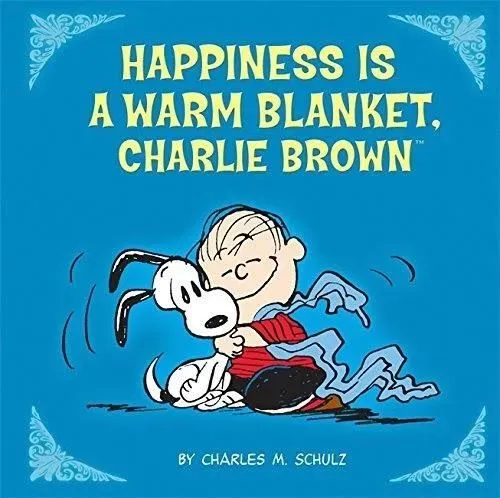 "Companies like Google have invested more in employee support and employee satisfaction has risen as a result. For Google, it rose by 37 percent; they know what they are talking about. Under scientifically controlled conditions, making workers happier really pays off." - Professor Andrew Oswald, Economic Researcher, University of Warwick
Importance of happiness in the workplace
Here are some of the statistics justifying why happiness is important for your business and employees:
Do we control our happiness?
Happiness is not an on-demand cloud service. You cannot turn it on at will. As Sonja Lyubomirsky and others have shown, our state of happiness is a function of several factors, such as genetic composition (50%), society & ambiance (40%), and occasion & circumstance (10%).
We have a dual situation here, with ownership of our happiness roughly split between us and our surroundings (which, in turn, is a mix of people and moments). What happens when these two sets overlap? We arrive at the ideal situation where we control 100% of our feelings.
And while that is an ideological construct, the direction to which it points remains the Holy Grail goal of workplaces. Their task is cut-out: Align the individual journey with the 'Big Business 'WHY,' thus unleashing the worker who is blithely contented and optimally efficient.
"Too many people measure how successful they are by how much money they make or the people that they associate with. In my opinion, true success should be measured by how happy you are." - Richard Branson, English business magnate, investor, author, and founder of Virgin Group
Powerful ways to create happiness in the workplace
Make your employees, sales, channels, networks, and extended teams happy with these three powerful strategies.
1. Motivate both externally and internally
💡
Statistics to justify why motivating both internally and externally helps improve happiness in the workplace:
↠
46% of upper management
in large-scale companies deems that incentive programs are an investment and not an expense.
↠
McLean & Company
found that a disengaged employee costs an organization approximately $3,400 for every $10,000 in annual salary
'Happiness Advantage' author Shawn Achor describes happiness as "the joy we feel when striving for our potential." This is squarely the preserve of intrinsic motivation - the inner impulses, talents, and passions that define our personalities and push us to chase targets that are often deeply personal.
Autonomy (the freedom to think-work-be), mastery over a domain or skill one is passionate about, and an overarching purpose or direction in life are the three primary intrinsic motivations in most humans.
Intrinsic goals usually act as their rewards, so to speak, and we pursue them purely for the satisfaction they bring us, without caring too much about 'what others think'. Research has shown us how intrinsic motives can be a whopping 3X more impactful on employee engagement levels than than extrinsic motives.
This makes these 'self-driven triggers to achieve high levels of excellence' a highly potent and largely unexplored tool for a business when it has to up the ante and takes leaps into unknown territories with no precedence or benchmark for guidance.
Wise leaders allow the 'room' individuals to take those leaps. They align their workplaces and incentive models to ensure the maximum possible overlap between the individual's intrinsic drivers and the larger business goals to fuel the latter.
💡
According to a
McKinsey study
, intrinsically motivated employees exhibit 46% higher levels of job satisfaction and 32% greater levels of commitment to their jobs.
That said, there's no getting away from the fact that good old-fashioned money continues to 'buy happiness' daily for the majority of us. External (extrinsic) motivations such as cash, social esteem, and materialistic indulgences - remain evergreen drivers of 'profitable' behavior and the favorite go-to devices for leaders to invoke and incentivize people's power.
Humans are, after all, motivated at both intrinsic and extrinsic levels simultaneously. Extrinsically motivated 'baits' are also helpful for learning and growth since their allure can push us to explore new domains and roles for which we may not have a natural liking.
So make sure you build in a healthy combination of both kinds of motivation at work so that employees can experience the 'happiness high' in its various forms and avatars every day.
2. Reward instantly and memorably
💡
Statistics to justify why reward instantly and memorably helps improve happiness in the workplace:
↠ According to
The Economic Times
, ‍
‍
88% of employees want employers to reward them for great work.
↠ According to the same study, 47% of employees want to receive a personalized reward spontaneously.
↠ According to Think Smart, companies with incentive programs registered a 79% success rate when it comes to reaching goals when the correct reward was offered.
↠ According to
Incentive Research Foundation (IRF)
, an intuitively incentive program has been proven to raise employee performance by up to 44%.
Annual revenue increases are three times higher in teams with a measurable incentive system over counterparts without a similar motivational model.
There's an ancient saying, "Pay the worker his dues before his sweat has dried up." Mankind has known for ages that the joy of a reward is greatest when it exchanges hands quickly. The longer the delay, the more is lost–especially from the giver's perspective.
Morale flags, momentum dwindles, disgruntlement sets in. Leaders are left with precious little to show for all the excellent work done in training, engaging, and incentivizing. The reverse is equally true.
Ensuring that your rewards are instant, commensurate (that is, measures up to the magnitude of the achievement), and personalized (resonates with the persona and wish-list of the recipient) can be a simple and powerful hack to get the best out of employees.
3. Design a connected workplace
💡
Statistics to justify how designing a connected workplace helps improve happiness in the workplace
↠ According to a
Deloitte
survey, 82% of respondents said they believe that culture is a potential competitive advantage.
↠ In a
study of over 1,400 North American CEOs and CFOs
, over 90% said that culture was important at their firms.
↠ In the same study, over 50% said corporate culture influences productivity, creativity, profitability, firm value, and growth rates.
↠ Ironically, only 15% said their firm's corporate culture was where it needed to be.
The spirited criss-cross of small talk and vital feedback. The free-flowing exchange of ideas and tips. The intuitive nudge and alerts from peers. The doors and windows of gratitude shared discreetly and publicly turn the workday warmly rewarding.
The organic, real-time transfer of wisdom from coaches and seniors. The applause and the celebrations often for the 'littlest' things - recognize both effort and intent and tie the group closer.
Employees, channels, and extended teams evangelize the brand on social media. The stickiness of loyal workers translates to low team attrition. The 'people stories' that go viral create an 'Awesome Place To Work' type of buzz. The reward culture goes beyond 'non-personal cash' with more memorable gestures.
Did you know 82% of employees think it is better to give someone praise than a gift? Or that 66% of employee respondents in a survey valued personalized awards over money?.
Workflows that are genuinely connected aren't difficult to spot much like the happiness they generate, which is easy to detect.
Amongst features that create an emotionally fulfilling place of work, according to this report, are:
Having a clear picture of the business journey.
Being valued for one's opinions and skills.
Appreciation - in the form of recognition and rewards - that reciprocate contributions and achievements.
Do bear in mind, however, that to reap the magic, you will have to put in regular efforts to embed and institutionalize 'that sense of belonging' into the cultural fiber and DNA of your workplace.
📄
Case Study

↠ Myntra opens chat channels to spot unhappy rockstars

Myntra, an online fashion company from Bangalore (a city in the southern region of India) - deployed a combination of regular biannual feedback surveys, human tech such as chatbots, and deep data analysis of employee response - to reach out to workers, and found that "[It] identifies unhappy employees who need more individual attention, helping the company prevent attrition," says Myntra's Sneha Arora.

↠ Communication is the key for Puma

Sportswear behemoth Puma employs both surveys and chatbots to measure employee happiness, leveraging the initiative to build an ecosystem of ongoing communication. "When employees feel heard, we build a culture of trust and transparency and that has a direct impact on our engagement and attrition percentage," says a leader spearheading the organization's APAC operations.
If happiness is the strategy, tech is the tactic
"Artificial intelligence and machine learning tools like chatbots can identify patterns and trends of employee behaviour and highlight them to managers and HR to initiate conversations". - Prakash Rao, Chief Experience Officer at PeopleStrong
Empuls is designed to engage, recognize, reward, and add joy to the routine for employees by:
📢 Enabling unique channels of communication (be it a virtual Heads-up or an impromptu get-together) between workers.
😀 Motivating teams through timely and accurate incentives.
🎁 Letting you pick the right reward for your organization's rockstars (from a broad and bespoke range of gifts, branded currency, perks, vouchers, and cards).
Empuls helps you take engagement and happiness to the next level. Empuls solutions are easy to implement, integrating seamlessly with your existing and native technologies and systems, such as collaboration, HRMS, login, and more.
Finally, data-rich reports and analytics bring you never-before visibility and insights into every aspect of your engagement, recognition, and reward eco-system (usage patterns, spending patterns, ROI) so that you can keep optimizing and improving the company culture.