Motivating the Last-Mile Delivery Executives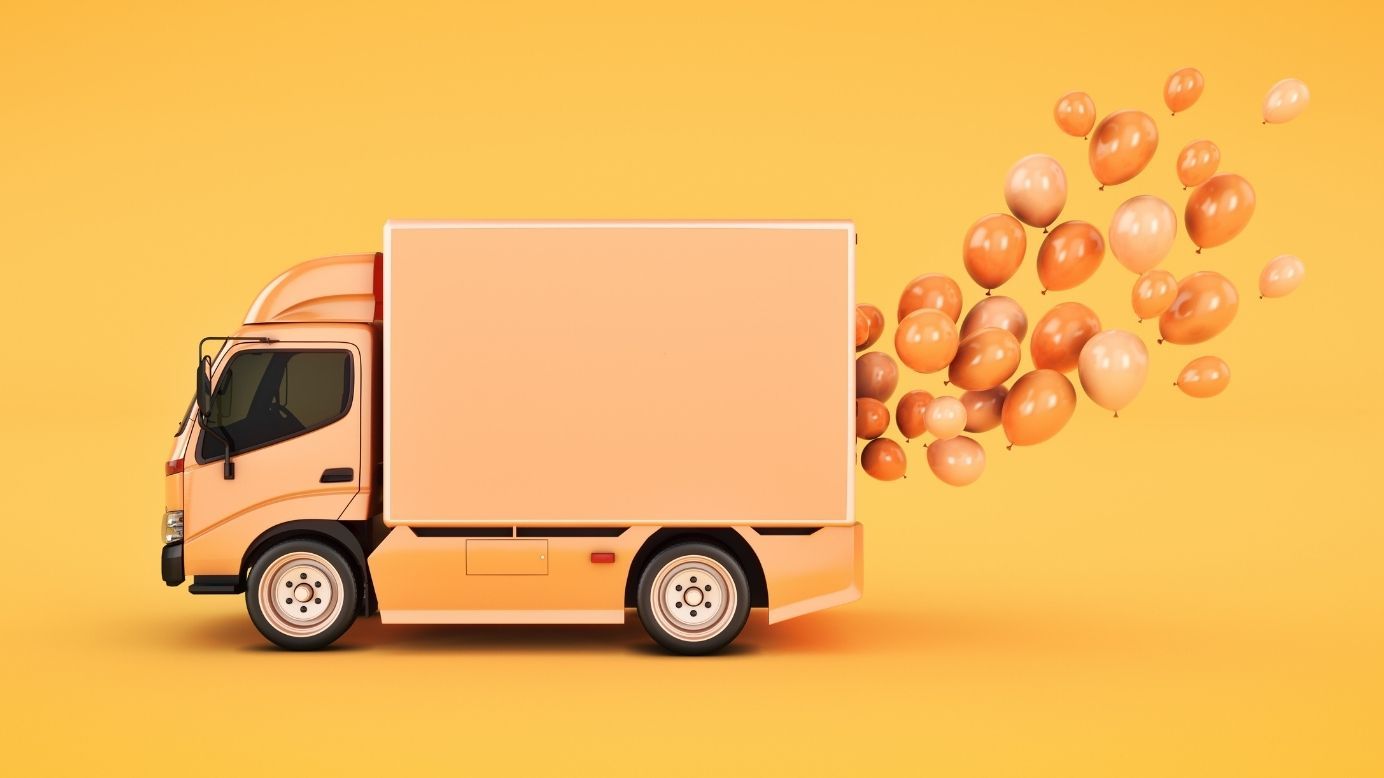 Motivating the Last-Mile Delivery Executives
Being in a hurry and getting late is not something we deal with every day but the last-mile delivery executives have to face it every day. Let's explore how to deal with the last-mile delivery problem.
The advent of the internet, about three decades ago, practically changed the business landscape as no one had ever imagined. And today, again, the e-commerce/internet businesses are influencing a similar disruption, changing the way how last-mile delivery is looked at.
Gone are the days when all the e-tail /e-commerce/logistics companies were worried about creating a smooth order and payment experience. These are still important, but what truly sets a business apart is a pleasing customer experience in terms of last-mile delivery. Today's customers expect a seamless delivery experience with – fast, dynamic and transparent last-mile fulfillment.
What do Customers have to do with Last-Mile Delivery, you might ask?
Customers are the lifeline of any business. What perception customers have about your brand, and how what they think about your service can either make or break your organization. In today's hyper-connected, social media world, a single negative experience can be more impactful than one could imagine. That is why it has become crucial for logistics organizations to focus on positive customer experiences with every single delivery they make.
Did you know, according to customer loyalty expert Ruby Newell-Legner, it takes 12 positive customer experiences to negate a single negative customer experience?
While talking about the importance of customer experience in the logistics industry, let's take a look at one of the instances that happened at FedEx, one of the world's largest transportation companies. An employee of FedEx Canada while responding to a call from a distressed customer understood that the package that the customer was expecting was delayed in transit. The package was containing a unique baby formula, of which the customer was in immediate need. The employee went out of her way to call health supply stores across the city, purchased the unique formula with her own credit card, and expedite the delivery to the customer before evening. Exceptional, isn't it?
While talking about this incident, President of FedEx Express Canada, Lisa Lisson expressed how they create an inclusive and empowering environment for their last-mile delivery executives which keeps them motivated and engaged to build better customer loyalty. This, in turn, helps them achieve exceptional customer experience time and again.
Did you know, – according to PwC's Future of Customer Experience report, 73% of all people in the US point to last-mile customer experience as an essential factor in their purchase decisions?
So, What Exactly is Last-Mile Delivery?
As the name suggests, last-mile delivery refers to the last leg in the delivery process where the goods get delivered to the customer from the warehouse/hub. Considered as a differentiating factor in the logistics business, last-mile delivery is one of the most time-consuming and expensive parts of the whole shipping business.
Though the concept of last-mile delivery has been existent for as long as we know, the growth and transformation that has taken place in the last decade or so has been phenomenal. The traditional courier, parcel, and other last-mile logistics which earlier took four to six weeks earlier to be delivered is not relevant anymore. People of today, especially millennials, expect delivery as quickly as the same day!
The last-mile delivery market accounted for a whopping $9.98 billion in the year 2018 and is expected to reach $45.27 billion by 2027, growing at a CAGR of 18.3% during the period 2018-2027
The delivery boom spurred by the upsurge of companies like Uber, Ola, Lyft, Amazon, Flipkart, TaskRabbit, Postmates, Swiggy, etc. has created a massive new sector of employment. Ranging from full-time employees to part-time "gig" workers to "hobbyists" who work for various reasons, the last-mile delivery sector has attracted a workforce from a wide range of demographics and age groups.
The process of last-mile delivery, however, is not as easy as it seems. Though just like every other solution there is a last-mile delivery solution too.
Challenges of Last-Mile Delivery
Any company that is involved in managing last-mile logistics understands that achieving an efficient and sustainable solution to the last mile delivery challenges is a hard nut to crack. Seamless last-mile delivery experience is more comfortable said than done. There are a number of last-mile delivery problems.
Did you know, last-mile delivery as a process can incur a cost as high as 53% of the total logistics cost?
Last-mile delivery as a process can be extremely challenging and stressful to the workforce who are running from pillar to post each day to make deliveries as well. Even with so many technological advancements, the last last-mile delivery challenge seems to be advancing a tad bit faster than it is diminishing.
Here we break down and take a deeper look at some of the most common challenges delivery executives face:
1. Address and allocation issues
Many traditional logistics companies, to date, allocate jobs to deliver executives manually and also do a manual destination grouping. This not only leads to a lot of human errors but can also lead to misallocation of deliveries to executives.
Not just that, but in the modern-day urban context – with an increased number of gated communities, commercial hubs, and densely populated localities - the complexities of last-mile delivery cab become more challenging. Poorly stated address quality, lack of proper directions/signage, poorly managed visitor management systems that restrict entry, etc. can make the delivery executive feel like he is chasing a never-ending maze.
2. Delivery density
Capacity and capability are like two sides of the see-saw when it comes to last-mile delivery. If you find a delivery executive who is exhausted, short of enthusiasm or energy at the end of the day, that is probably because the delivery density he has handled that day is beyond his capacity. These can especially happen during the holiday/festive season when the demand for delivery is very high. The density problem quadruples the moment we add other factors like the size and weight of the shipments, mode of transport, weather and traffic conditions, etc. to the equation.
3. Customer availability
Imagine how disappointing it can be to see locked doors or a guard who doesn't want to accept the delivery after travelling miles, zipping through traffic, in the scorching heat, or pouring pain. That is precisely what a delivery executive faces every once in a while. Customers not being available to receive delivery can pose several other challenges in the delivery chain – like- missed timelines, increased delivery executive efforts, missed targets, increased cost due to multiple trips, etc.
4. Meeting fulfillment timelines
One of the biggest challenges the delivery executives face is adhering to strict fulfillment timelines. Be it rain or shine, customers expect their delivery to happen on time, every time. If missed, fulfillment timelines can have a direct impact on both customer experience as well as the brand reputation. And we all know, in today's hyper-connected world, any negative customer experience is tweeted to the world as a whole before even the brand can respond or react to it. That is the reason, delivery executives face immense pressure to adhere to fulfillment timelines – and at times are penalized for missing the deadlines.
5. Handling returns and damaged goods
Many online businesses these days, including e-commerce, food delivery apps, etc. offer free returns on orders or rejection of orders in case of late deliveries. Though this empowers the customers and encourages them to order more and more, managing returns and damaged/rejected orders can be extremely challenging to the delivery executives as well as the businesses. At the same time, the delivery executives face the challenge of thoroughly checking the condition of the returned goods, the reason for the return, etc. The businesses face the challenge of managing the warehouse space for returned/damaged products, increased logistics cost, increased inventory costs, etc.
In these challenging circumstances, and with a relatively new sector of the workforce, most employers face the task of effectively handling these challenges, while keeping the workforce motivated. Employers often find themselves in these challenges:
Employee attrition is one of the biggest challenges that organizations in the logistics sector face. So much so that the annual attrition rate of delivery executives is as high as 50%.
So, what are the possible reasons for such a high attrition rate?
To start with, delivery executives are the ones who usually fall in the category of semi-skilled or unskilled labourers with or without high formal education. Most of these laborers are employed on a temporary or contractual basis – meaning their compensations are not very high either. The first week of employment is extremely crucial and sees the highest rate of attrition – where delivery executives readily switch jobs to competitor firms for a hike as meagre as Rs 200.
Not only does this have an impact on the morale of other employees, but also has financial implications in terms of re-hiring and training costs.
Absenteeism is a common issue confronted by logistics managers on a daily basis. There can be a number of reasons for absenteeism of the delivery workforce – like stress, burnout, injuries, sickness or a mere lack of motivation and engagement. Whatever be the reason for absence, excessive absenteeism is a serious problem that can have a significant impact on both productivity and profitability.
Organizations not just lose a lot of time and money when the delivery executives are under-motivated, absent or quit, but also bear the brunt of loss of productivity – where work doesn't get done. Especially in cases where delivery executives are absent without prior information or go absconding, a lot of time and effort is spent on finding replacements – and the chances are that they won't be as efficient as the employees they are replacing – resulting in lost productivity.
While there is no single-point solution to managing all of these challenges, using various techniques to attract, retain and motivate the delivery executives can go a long way.
Addressing the Last-Mile Delivery Challenge through Employee Motivation
While the last mile workforce is similar to the "mainstream/white collar" employees in several ways, research shows that they weigh certain aspects of their employment very differently. Factors like good salary, peer relationships, working conditions, job security can motivate them more than anything else.
Technology platforms – which are built on proven tech models – can help build an engaged and motivated workforce while addressing all aforementioned challenges. Taking inspiration from the world's best incentive program run by Uber, Compass has been built to help organizations digitize incentive programs of delivery executives with game mechanics, align them to targets, and provide error-free payouts on time to keep them engaged and motivated.
Now, let's take a look at five critical factors that will help you address the last-mile delivery challenge and keep them motivated and engaged.
1. Rewards and recognition
People feel motivated and engaged when they are appreciated for the excellent work that they do. More so in the case of the last mile executives considering the nature of their job, i.e., when motivated to perform better, the number of deliveries has a direct impact and thus the company performance. Building an organizational culture that continually strives to recognize their workforce and keep them motivated will go a long way in boosting morale and improving the overall productivity. Rewards can help you in understanding how to motivate delivery executives.
Rewards can be shared in many forms including delivery excellence rewards, instant reward delivery. The various forms of rewards are:
From giving away cash rewards to employees who achieve their daily/weekly/monthly targets to quarterly bonuses, timely salary hikes to Holiday premiums, monetary rewards can come in many different ways. Whatever means you choose, keep in mind that financial rewards can be more robust to motivate the last mile workforce than any other form of rewards.‍
These are the rewards that your workforce can carry back with them – be it a company-branded gear, a trophy, an expensive gift like a camera/mobile phone to a not so costly fruit basket. It can be practically anything that will make the employee feel proud to flaunt.‍
Rewards like attending company-sponsored events, dinner with company's senior executives, movie time with other achievers, fully/partially paid vacations, etc. that lets them experience new and exciting things can have a profound impact on productivity.
2. Learning & development
Nobody wants to be stuck in a job where they don't learn anything or have an opportunity to grow, and that is why learning can be essential in motivating your workforce. Though motivation can mean different things to different people, the urge to grow is universal.
Invest in learning programs for your workforce and encourage them to learn new skills, the local language, etc. Make them eligible to take up partially/completely sponsored courses that will help in their personal development. Define a clear career path that will help them see growth in the organization. These initiatives not only engage the employees but also has a significant impact on the longevity of their employment.
3. Health & wellness
The last mile workforce continually being on the move are at high risk for a wide range of health problems – like stress, hypertension, heart diseases, etc. On the flip side, employers need their last-mile delivery executives to stay healthy and work longer to provide higher delivery capacities and reduce absenteeism.
Encouraging employee wellbeing by offering them regular health checks, insurance coverage (employee & family) can be a way to start. While this takes care of the physical health of employees, providing them with financial aid in times of need, supporting them with required counseling (professional and personal) can address their financial and psychological health needs.
4. Technology to engage & communicate
Using a technology platform that will establish a clear communication channel between you and the last mile workforce can be extremely beneficial in keeping them engaged. While it gives you the means to keep them updated with what's happening within the organization, what's coming up (like a big sale that increases delivery volumes), it will give them a platform to share their thoughts, ideas, concerns etc.
Not just that. Since the last mile workforce is extremely mobile and mostly work in isolation, it is easy for them to feel isolated and disconnected. A communication platform will help them connect and interact with their peers, bringing a sense of belonging - like they are not alone, and they are a part of a larger team achieving higher goals.
5. Gamification
Humans, by nature, are competitive. Competition always inspires greater efficiency and performance. Be it publishing Leaderboards, or announcing "Daily Champions", or merely publishing personal achievement levels, gamification thrives on the human nature to socialize, exhibit triumph and be recognized amongst peers.
With last-mile delivery executives being rated for speedy delivery to being awarded for completing a higher number of deliveries in a stipulated time, gamification has practically revolutionized the last mile logistics industry.
Closing Thoughts
Optimizing the last mile logistics is directly dependent on how motivated the workforce is. The more motivated the employees are, the better will be their performance. Factors like rewards & recognition including delivery excellence rewards, instant reward delivery, establishing secure communication channels using technology platforms, encouraging learning and development, taking measures to improve the health and wellness of employees, gamification, etc. can have a profound impact on motivating and engaging the last mile workforce.
Compass is an enterprise-class product that has been helping organizations across the globe in digitizing and gamifying the goals and behaviors of gig-workforce and bringing in double-digit cost efficiencies.
Leading logistics/internet companies across the globe trust Compass to increase the number of deliveries per agent (or activities), control attrition, minimize absenteeism, and influence positive customer ratings, thus improving their ROI.
Empuls Newsletter
Join the newsletter to receive the latest updates in your inbox.
---