National Sports Day, get ready to lace up your sneakers and unleash your inner athlete, because National Sports Day is just around the corner!
It's that time of the year when the office transforms into a playground of camaraderie and healthy competition. From friendly matches to exciting challenges, we're diving headfirst into a celebration that goes beyond the conference room.
So, if you're ready to break a sweat, have a blast, and build stronger bonds with your colleagues, keep reading as we unveil a treasure trove of unique and invigorating National Sports Day celebration ideas that will turn your workplace into a hub of energy and excitement!
13 National Sports Day celebration ideas for office
Here are 13 National Sports Day celebration ideas for office:
1. Mini olympics
Imagine transforming your office space into a playful Olympic arena for a day. Different departments form teams and compete in a variety of entertaining games.
Sack races bring out the inner child in everyone, tug-of-war promotes team bonding, and relay races encourage healthy competition. Present gold, silver, and bronze medals to the winning teams. This will make the day truly memorable.
2. Deskercise breaks
Sitting at a desk for long hours can leave us feeling a bit sluggish. Why not incorporate short bursts of physical activity into the workday? Share a list of desk exercises that employees can easily perform without leaving their workstations.
Simple stretches, seated leg lifts, and chair squats can help energize the body and refresh the mind, boosting productivity and positivity.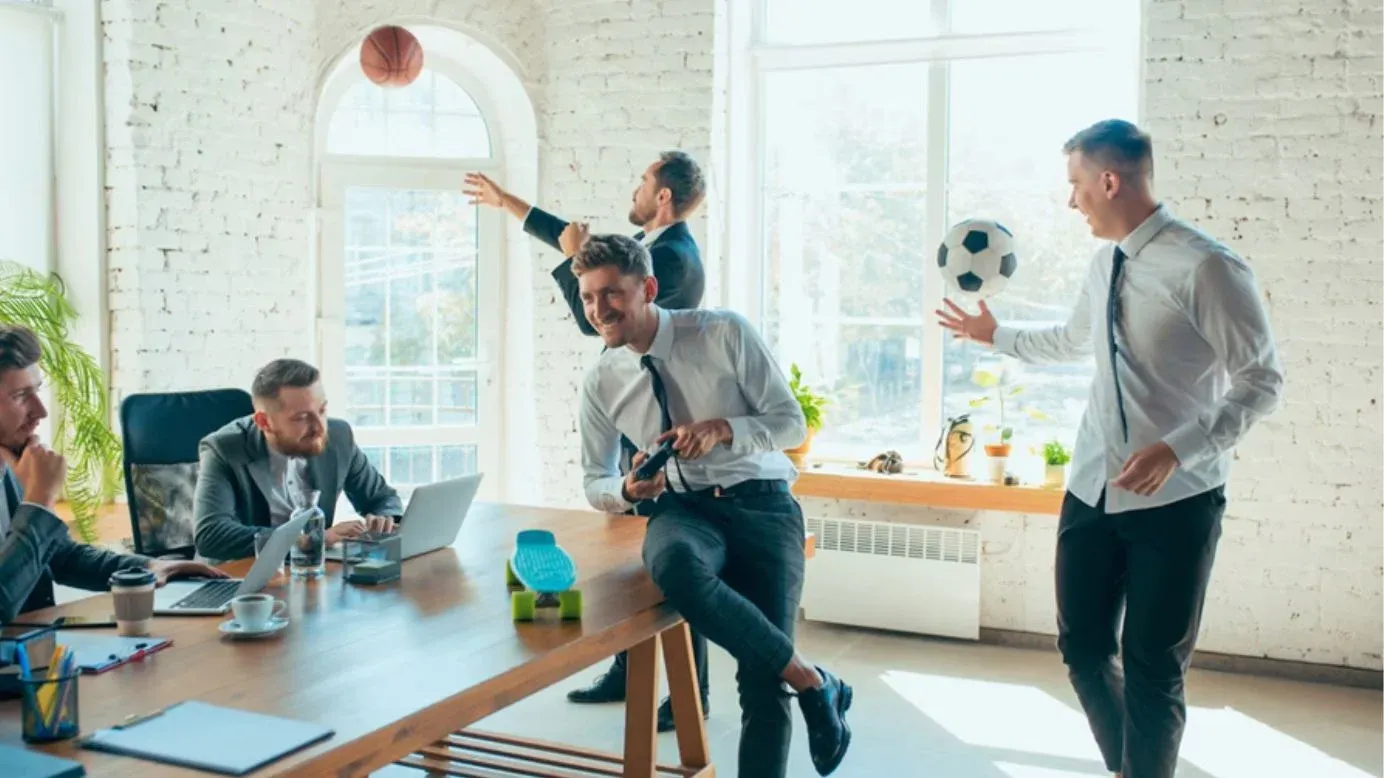 3. Sports trivia tournament
Inject a healthy dose of competition and brainpower by organizing a sports-themed trivia tournament. Craft a mix of questions that cover various sports, iconic athletes, and legendary moments in sports history.
Form teams and let the trivia showdown begin. It's an engaging way for employees to showcase their sports knowledge, learn new facts, and engage in some friendly banter.
4. Lunchtime walk or run
Encourage your colleagues to step away from their desks during lunchtime and embrace the outdoors. Organize a lunchtime walk or run around the office premises or a nearby park.
This not only provides a much-needed break from the work routine but also promotes physical activity and well-being. It's a wonderful opportunity for colleagues to chat, bond, and enjoy the benefits of fresh air and movement.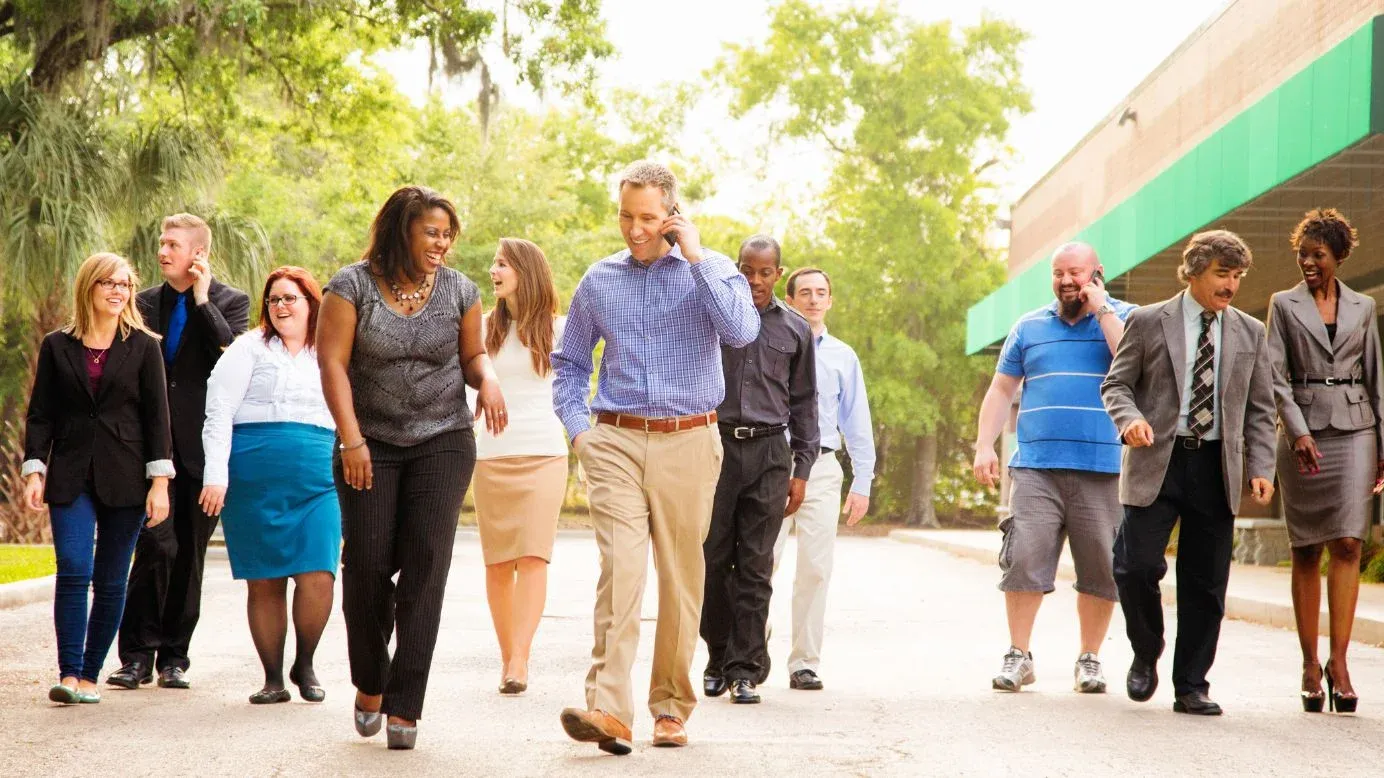 5. Sports gear dress-up day
Inject a splash of team spirit and excitement into the office by having a sports gear dress-up day. Invite everyone to don attire or accessories that represent their favorite sports teams or sports in general.
From jerseys and caps to sneakers and sports-themed ties, the creativity can shine. Consider adding a fun twist with a "best-dressed" contest, where participants can win small prizes for their efforts.
6. Sports-themed potluck
Invite everyone to bring in a dish inspired by their favorite sports or athletes. Whether it's "athlete-approved" protein-rich foods, colorful salads representing different teams, or creative desserts shaped like sports equipment, this potluck encourages culinary creativity and healthy eating.
7. Sports equipment swap and sale
Organize a sports equipment swap and sale event in your office. Encourage employees to bring in gently used sports equipment, such as tennis rackets, yoga mats, soccer balls, and more.
Set up a designated area where colleagues can browse and exchange or purchase items they need at affordable prices. This encourages employees to try out new sports and activities while fostering a sense of community and sustainability within the office.
8. Office sports photo contest
Set up a photo contest where employees submit their best sports-related photos. These could be snapshots from their own athletic endeavors, memorable sports events they've attended, or creative shots that capture the essence of sports.
Display the photos in a communal area for everyone to enjoy and vote on their favorites.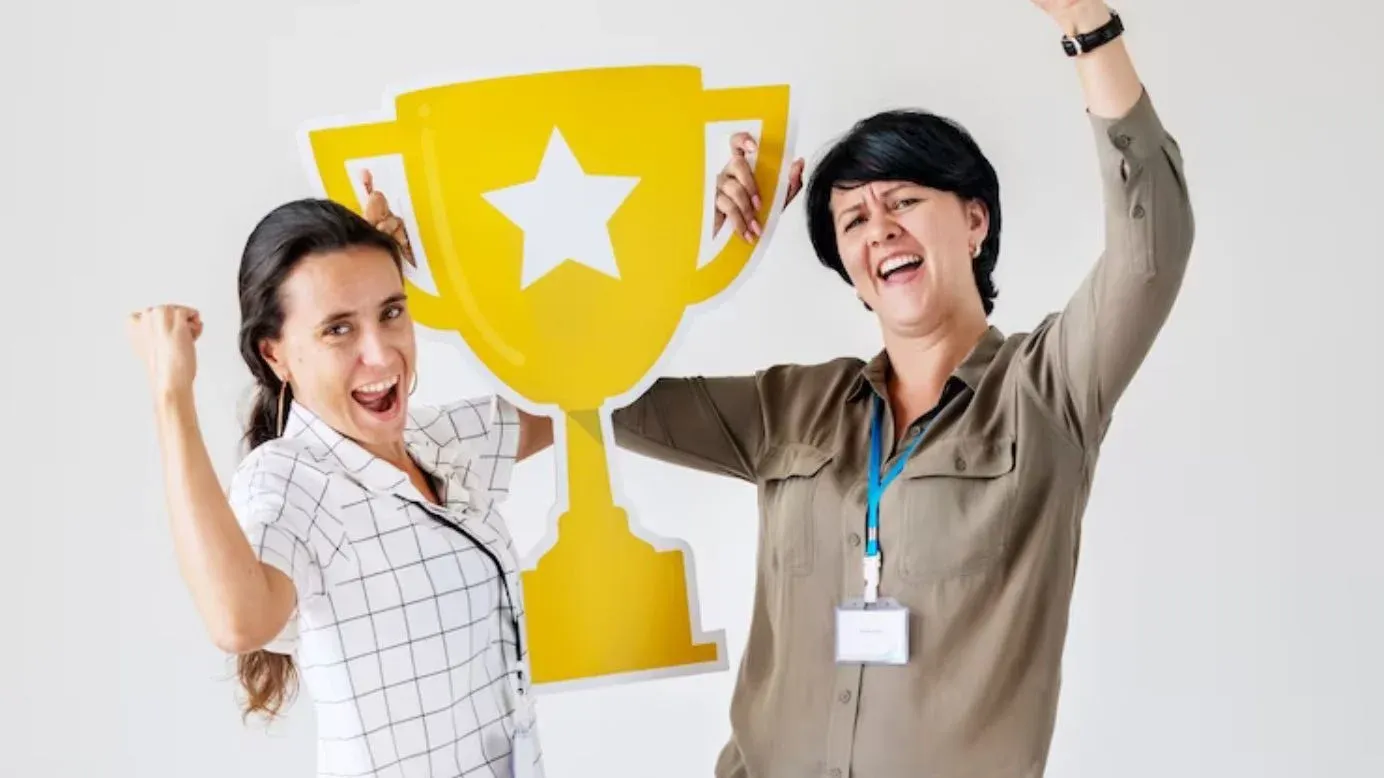 9. Sports day charity challenge
Combine sports enthusiasm with a noble cause by organizing a charity challenge. Employees can pledge to complete a certain number of steps, laps, or other physical activities.
Encourage them to seek sponsors who will donate to a chosen charity based on their achievements. This not only promotes wellness but also supports a charitable mission.
10. Sports day art exhibition
Tap into the artistic talents of your colleagues by hosting a sports-themed art exhibition. Invite employees to create and showcase artworks that celebrate the spirit of sports.
These can range from paintings and drawings to sculptures and digital art. It's a unique way to blend creativity and sports in a collaborative environment.
11. Sports-themed office decor
Transform your workplace into a sports haven by incorporating sports-themed decorations. Hang up banners, posters, and even create DIY decorations that showcase various sports and athletes.
You could even have a "decorate your workspace" competition, where employees get creative with their cubicles or desks.
12. Healthy recipe exchange
Encourage a culture of well-being by organizing a healthy recipe exchange. Employees can share their favorite nutritious recipes, whether they're energy-boosting pre-workout snacks or post-exercise recovery meals.
Compile the recipes into a booklet and distribute them, promoting healthy eating habits among colleagues.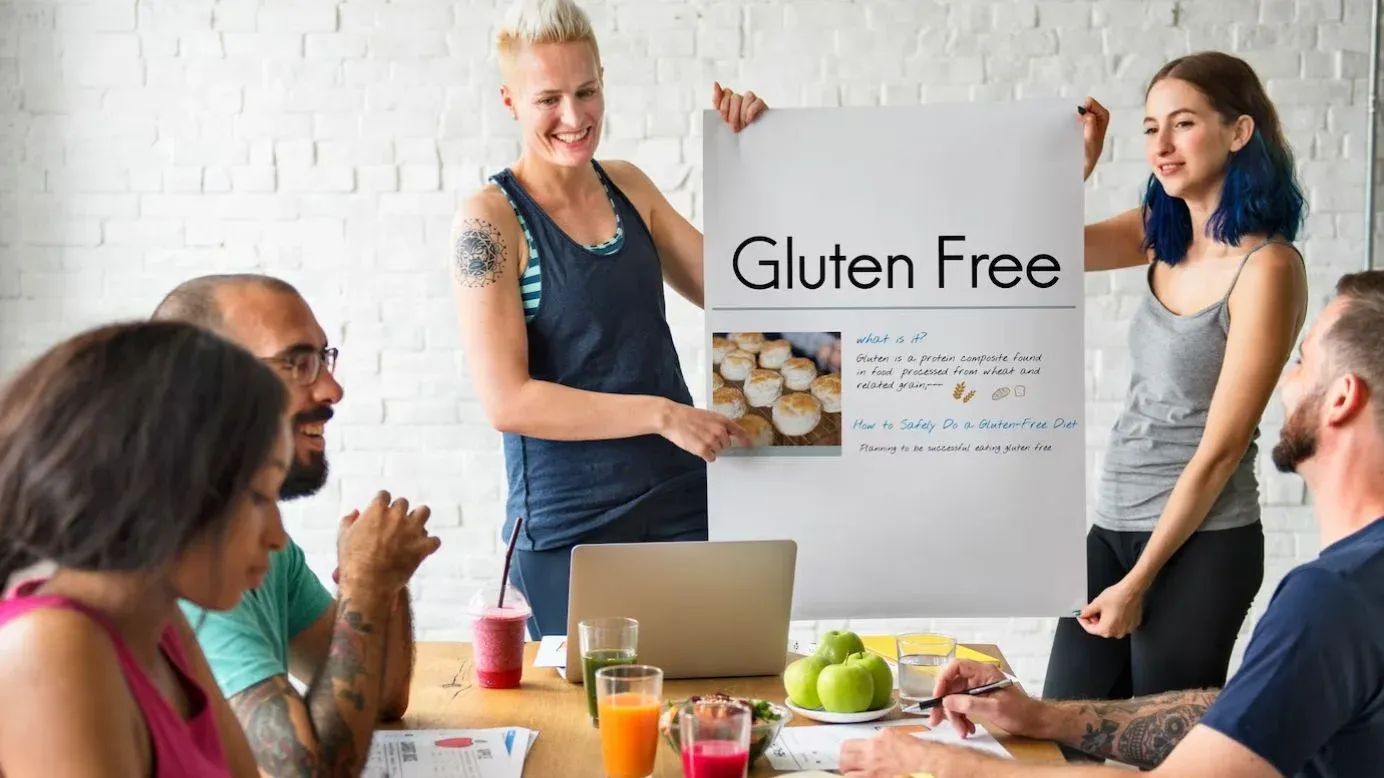 13. Sports film screening
Host a sports movie marathon during lunch breaks or after work hours. Curate a selection of inspiring sports films that highlight the dedication, teamwork, and triumphs of athletes.
It's a relaxed way to enjoy sports-related content together and spark conversations about determination and perseverance.
14 National Sports Day virtual celebration ideas for office
Here are 14 National Sports Day virtual celebration ideas for the office:
1. Virtual sports triviathe
Organizing a virtual sports trivia event can be a fantastic way to challenge and entertain your colleagues. You could divide employees into teams and have a designated quizmaster asking questions.
To add a twist, you can include multimedia elements like images and short video clips of iconic sports moments. The friendly competition and shared knowledge will spark conversations and a sense of achievement.
2. Fitness challenges
Virtual fitness challenges can motivate your colleagues to stay active while having fun. For instance, you can set up a step-count challenge where employees track their steps using fitness apps or wearables.
To cater to different preferences, consider offering a variety of challenges such as daily yoga sessions led by a professional instructor or a "plank challenge" to see who can hold the position the longest.
3. Sports day dress-up
Encourage everyone to get into the spirit of sports by dressing up in their favorite sports team attire.
This could be anything from wearing a basketball jersey to sporting a baseball cap. You can even hold a virtual "best-dressed" competition and let colleagues vote for their favorite outfits. It's a light-hearted way to showcase individuality and shared interests.
4. Online sports games tournament
Gaming enthusiasts in your office will love this idea. Select a popular sports-themed video game that allows multiplayer interaction.
Whether it's a soccer match in FIFA, a basketball game in NBA 2K, or a virtual race in a racing game, this tournament will bring out everyone's competitive side and create memorable moments of laughter and camaraderie.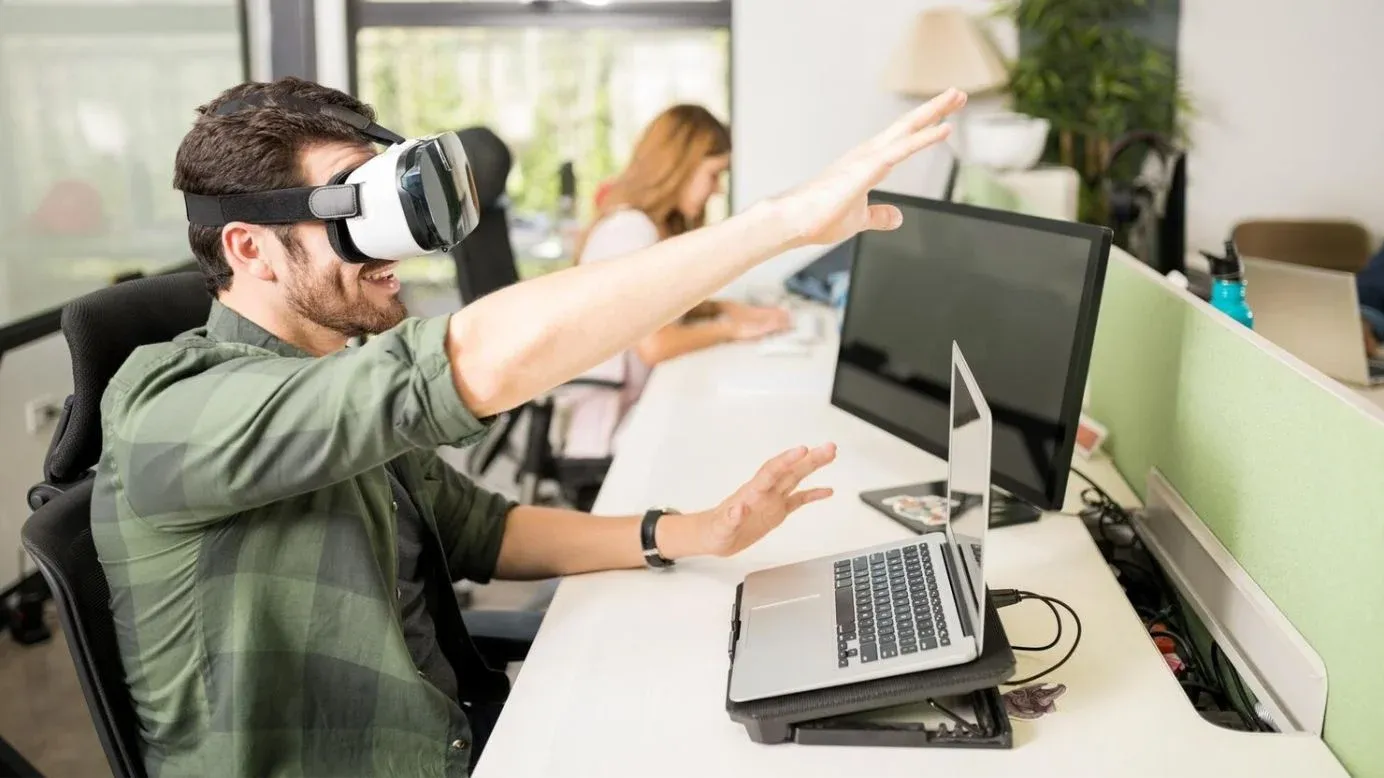 5. Sports movie screening
Plan a virtual movie night with a sports-themed film that resonates with your team. Before the screening, you could send out a poll to choose the movie democratically.
As everyone watches the movie together, you can use a chat feature to share reactions and thoughts in real-time. After the screening, encourage discussions about favorite scenes, characters, and the overall message of the movie.
6. Virtual sports olympiad
Organize a series of mini sports challenges that employees can participate in from their homes. These challenges could include activities like paper airplane throwing, cup stacking, or even a virtual hula hoop contest.
Assign point values to each challenge and keep track of scores throughout the day to determine the winner of the virtual sports olympiad.
7. Sports-themed cooking class
Host a virtual cooking class where a professional chef guides participants in preparing sports-themed snacks or meals.
For example, you could learn how to make mini football-shaped pizzas or basketball-themed cupcakes. It's a delicious way to combine culinary creativity with sports enthusiasm.
8. Sports trivia scavenger hunt
Create a sports-themed scavenger hunt where employees search their homes for items related to different sports.
For example, they might need to find a tennis racket, a basketball, or a sports magazine. Incorporate trivia questions about each item, and the first person or team to find and answer all the questions wins.
9. Virtual sports awards ceremony
Host a lighthearted virtual awards ceremony to recognize employees for their "athletic achievements."
Create fun categories like "Best Sports Spirit," "Most Enthusiastic Cheerleader," or "Fastest Coffee Drinker" (a play on a relay race). Use digital badges or certificates to honor the winners.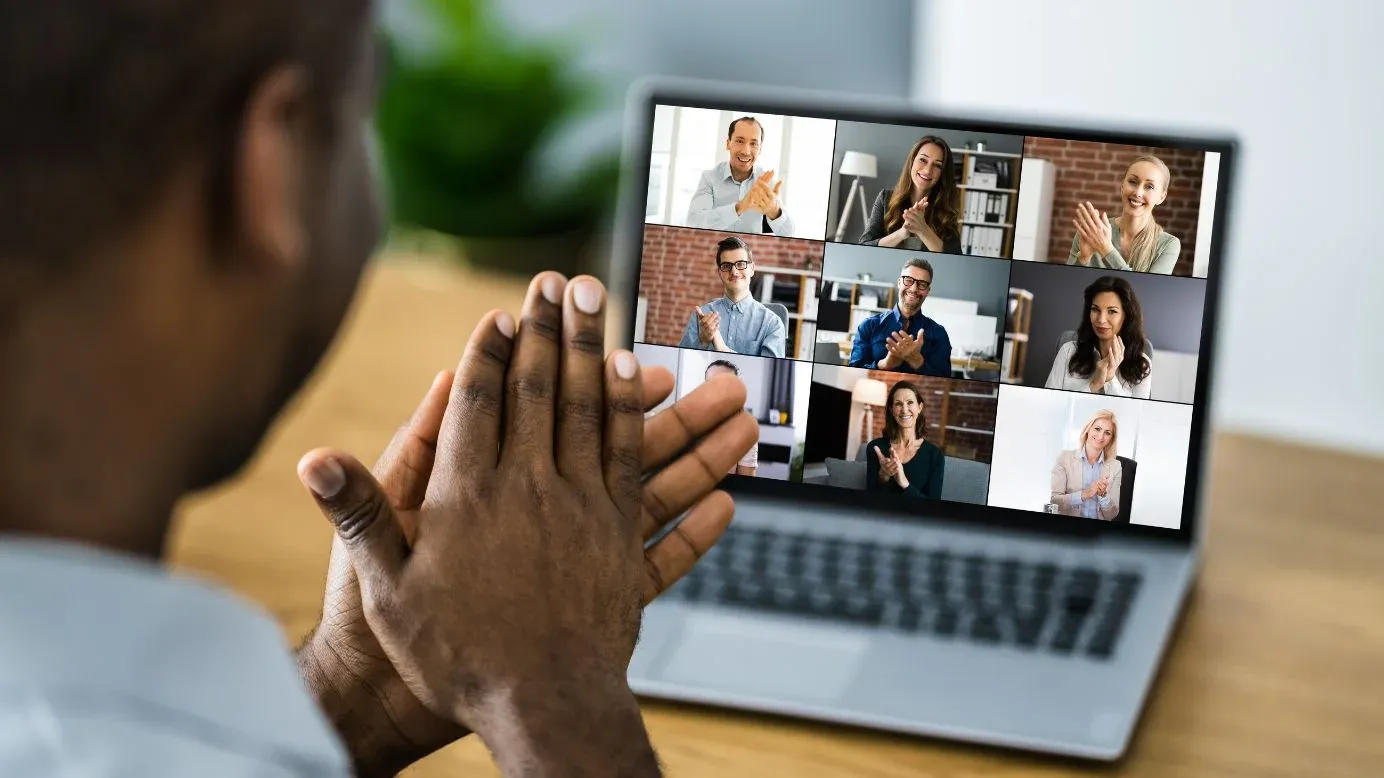 10. Team sports challenges
Divide your office into teams and assign each team a different sport or game. Throughout the day, teams can participate in various challenges related to their assigned sport.
For example, the basketball team could have a free throw shooting contest, while the soccer team could do a virtual penalty shootout.
11. Sports day playlist and dance party
Curate a playlist of energetic and upbeat songs related to sports and physical activity. During a designated time, host a virtual dance party where employees can show off their dance moves. This is a fantastic way to lift spirits, get everyone moving, and create a celebratory atmosphere.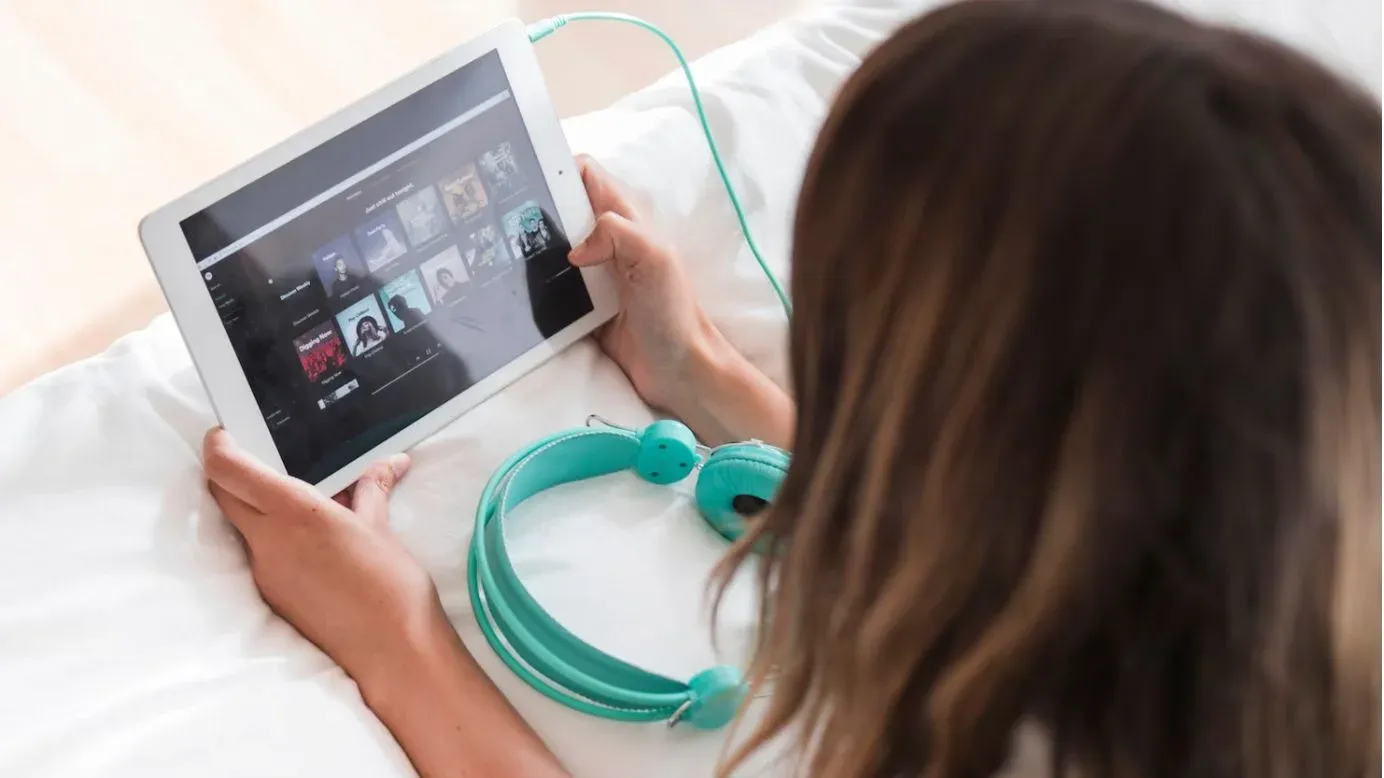 12. Virtual sports day photo booth
Set up a virtual photo booth where employees can use video conferencing filters to add sports-themed backgrounds, props, and overlays to their webcam feeds.
This will create a fun and interactive experience while capturing memorable moments throughout the day.
13. Virtual sports pictionary
Organize a virtual game of Pictionary with a sports twist. Participants can take turns drawing and guessing sports-related words or phrases.
You can use online whiteboard tools or drawing apps for this activity. It's a creative way to test everyone's artistic skills while having a lot of fun.
14. Sports-themed charades
Organize a virtual charades game where participants act out famous sports moments, athletes, or sports-related phrases.
It's a great way to bring out everyone's creativity and sense of humor while celebrating the world of sports.
Conclusion
As the cheers die down and the sweat-soaked jerseys find their place in the laundry, one thing is crystal clear: our National Sports Day celebration at the workplace was an absolute slam dunk!
From fostering teamwork to promoting a healthier lifestyle, this day reminded us that beyond the spreadsheets and emails, there's a vibrant community of individuals ready to tackle challenges together, both in and out of the office.
So, as we wrap up this exhilarating journey, let's carry the spirit of sportsmanship and unity with us, infusing it into our everyday endeavors. Here's to more high-fives, more victories, and more memories on the court of camaraderie.
Until next year's whistle blows, keep the energy alive and keep playing!
Happy National sports day!!