10 Great Team Leader Skills to Know and Maintain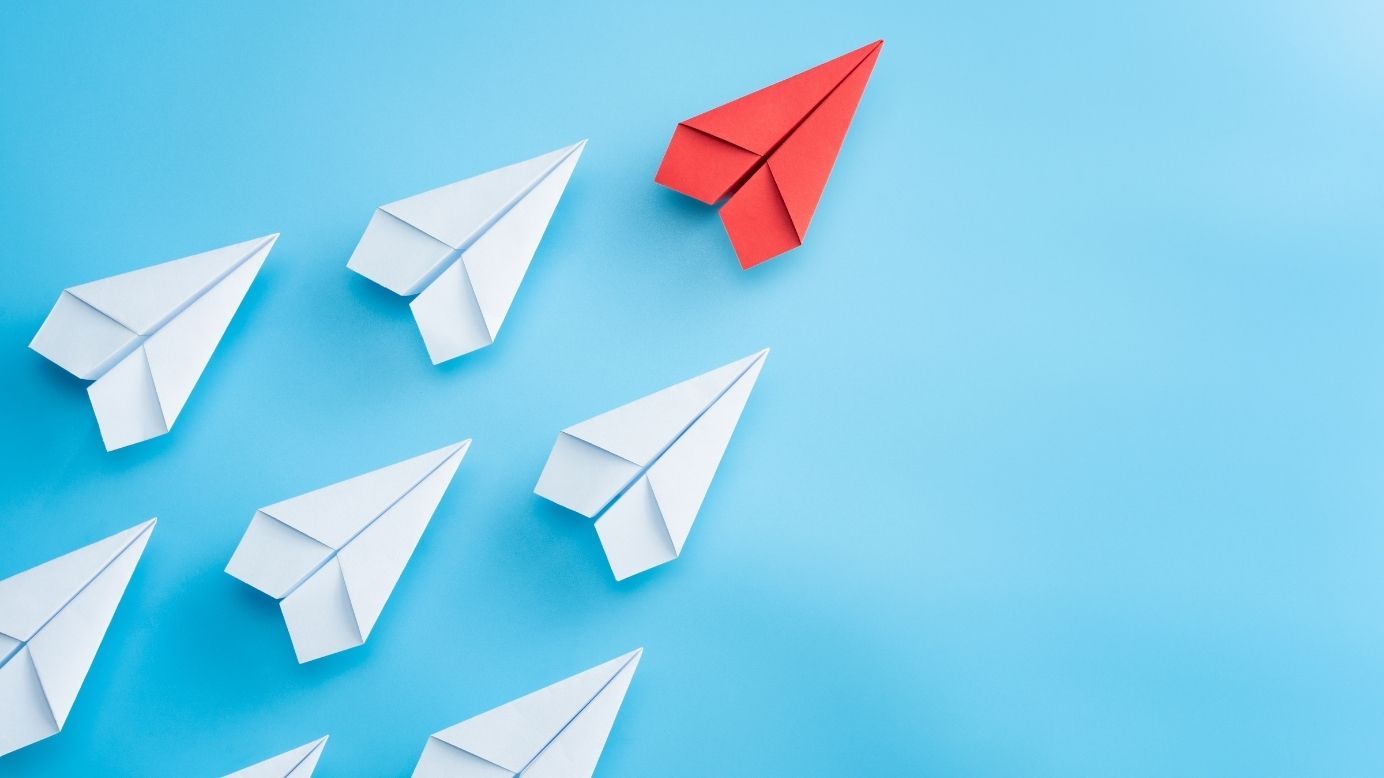 10 Great Team Leader Skills to Know and Maintain
How to be a good team leader? Read about these ten great team leader skills to know and maintain when stepping on your career path.
How to be a good team leader? Leadership is what we learn through life. You don't need to study at a special faculty to apply crucial leadership skills in daily situations. Meanwhile, you can define what leadership means to you by writing an essay about essential characteristics every boss should have. If you really need to prepare it for your class, you can even get assistance on WriteMyEssayOnline and ask certified experts to explain leadership better.
Read our article where we collected ten great team leader skills every person should consider. Whether you are working as a project manager or an ordinary employee, these recommendations will boost not only your career but also help you achieve any aim you need easily.
10 Great team leader skills you should know
How to be a good team leader? Being an advantageous leader is crucial for any employee, no matter the job position. Read about ten great team leader skills to maintain when stepping on your career path.
1. Task delegation ability
Building a deep bond with your team is the most important skill that proficient leaders should consider. For instance, if you follow the servant leadership style, it is hard to demonstrate enough confidence to guide subordinates when you have too close relationships. Why we put delegating tasks at the first position is because of its importance for effectiveness in work. Please don't take too much on your shoulders because it can lower overall team productivity. Otherwise, organize the working process, prepare tasks for the entire company, and split them between team members.
Task delegation is vital to building responsibility among employees. It will help everyone to understand their professional requirements and follow them. Maintaining this skill, a successful leader develops their decisiveness and analytical capability. Therefore, you can read such reliable literature to help you in the decision-making process:
2. Positive attitude in communication
Good communication is a basis of accountability and creativity within a relaxed work environment. When a leader encourages openness and honesty in a team, it helps everyone feel like a valuable member. For instance, if you build cooperation on trust and confidence, those who work with you sooner or later support this attitude. In this case, the leader is an example of effective communication and contributes to every person to propose new solutions for the team.
As Peter Drucker says, "The most important thing in communication is to hear what isn't being said." He was a worldwide famous management consultant from Austria in the 20th century who helped many companies to develop philosophical and practical approaches in business. Based on this saying, you can offer decisions and get feedback from your team. It is especially valuable if you hesitate between two choices. Sometimes the third outcome could be surprisingly better than the previous two, so don't compromise to unleash your internal communication skills.
3. Great time management
Effective time management leads to effective leadership and increases team productivity. Time management is a must have team leader skill of today. This quote belongs to Michael Altshuler and not by accident. Having started his career at 22, this motivational expert and peak performance coach knows the value of time. Planning begins not with running a big company but with ordinary things. When you start organizing your day from the morning, you know the task's priorities better. It is important not to delay problem-solving but find the best moment to find the way out.
If it is hard for you to keep the time-work balance, consider getting assistance from digital applications on your smartphone.
Although each application has a different approach to improve your time-management skills, they have many in common. Using one of them on your phone, you can focus better on current tasks, increase productivity, learn how to organize your to-do list, prioritize goals, and set reminders for everything.
4. Balanced responsibility
If you want to see every employee in the organization managing their tasks well, you need to learn to use a team to achieve this goal. For this purpose, think about your personal responsibility while working on a project. Some people mistakenly believe that influential leaders can only command to feel authority. Actually, possessing situations and possessing people are different concepts. Indeed, confident leaders who focus on employee engagement should not only give work to someone but also know how to solve tasks on their own.
Taking action is an essential part of the initiative and proactive position of a great leader. Assist team members in setting targets and don't overestimate expectations for people you work with. Try to step in their shoes to know how to manage processes better.
5. Openness to new challenges
Keeping a positive attitude even when things go unplanned is an important leadership skill in critical situations. Every company or business organization faces difficulties, so it is essential to choose the right way out. First of all, you need to define the best strategy, and the next step is to choose the right tactics. Find the difference between strategy and tactics to apply in your particular case. This is greatly depicted in the book "Think Like a Rocket Scientist: Simple Strategies You Can Use to Make Giant Leaps in Work and Life" by Ozan Varol.
You don't need to react to any challenge as to an unexpected disaster. On the contrary, think about it as a new step to develop your working process. Sometimes, the team should be reorganized, and duties must be rearranged because these actions are indispensable for moving forward. Openness to new challenges allows you to manifest such leadership qualities as decisiveness and innovation.
6. Flexibility
Being flexible in changing your approach could play a central role in effective leadership. There are eight top leadership styles considered in any business field today:
Coach
Visionary
Servant
Autocratic
Laissez-faire
Democratic
Pacesetter
Bureaucratic
Each has weaknesses and power, but you can blend them depending on the situation. Every decisive-making process differs from another, so rely on specific needs while working on the project. For instance, you can ask guided questions to promote democratic improvement in your work environment as the coach style requires or cultivate an excellent work ethic with solid rules and principles as a bureaucratic leader would do. Remember, there is no correct or wrong approach – there is only a wide range of possibilities to reach your objective.
7. Motivation
Speaking about effective team leader skills, we should remember to strive to develop. It is hard to maintain a really challenging objective, so a good manager can encourage themselves and their team. Indeed, the leader should be motivated enough to find the solutions even for the most complex issues. If your team members are discouraged and hesitate about making the goal real, provide rewards you could execute no matter what.
For instance, watch the story of a scrum master for Southwest Airlines named Victoria, who promised to come into the office in a kangaroo suit if her team reached their goal. You can watch the video with her story presented by the indeed career guide to getting encouraged yourself. Maybe this story will inspire you for an idea you can execute for your colleagues if they reach their target.

8. Honesty
A good team leader always knows when to retreat or say "no" if needed. These actions are about honesty. For instance, someone who lacks team leader skills could play the role of a great boss while their team doesn't show good results. Avoid pretending to be a leader if you are not one, and try to set a list of ten practical skills you should gain to boost your progress.
Being honest with yourself helps you to improve your quality of life significantly. Answer these questions to have a better understanding of what you need to rearrange in your approach while leading a team:
Would I instead make a decision collectively or on my own?
Does motivation come from direction or empowerment?
Is it easier for me to focus on long or short-term aims?
9. Persistence
Leaders don't automatically create followers, but they form the image that people would like to follow. Indeed, hard work comes across with persistence because only with consistent actions can you reach what you want in your career. Still, it doesn't mean you should step on people to get ahead. On the contrary, by understanding the value of the work of your colleagues, you can make stronger decisions yourself and set the correct time limits, spread responsibilities, or manage tasks independently.
10. Effectiveness
Showing results is one of the most vital characteristics that help a good leader succeed. You can promise whatever you want, but real life may deliver different outcomes. As in the eighth point where we spoke about honesty, here you can understand the value of matching your desires with opportunities. Talking about team leadership in a narrow field, you can see how approaches vary. For instance, while in the health sector, you need to be strict and concise in following rules, but in the tech industry, you'd better show your flexibility and creativity. Therefore, each business field has its own understanding of the effectiveness, so apply the one that fits your duty most.
Keynote
Being a great leader is like steering a boat sitting in the back. You don't need to push too hard when the flow is light, but everything depends on your strong hands when it comes to sharp turns. These ten qualities of a team leader could be helpful while you learn to be a prominent team manager. Still, before becoming an example for others, try to develop discipline in yourself to see clearly your inner power and talents you can share with the world.

Empuls Newsletter
Join the newsletter to receive the latest updates in your inbox.
---