Table of Contents
Table of Contents
Thank you messages for colleagues are a great way to show appreciation and gratitude to someone who has always been there in your hard times.
It's one of the most basic human needs - we all like to feel noticed and appreciated. This is what employee recognition programs in the workplace are all about. Your hard work feels much more worth it when someone at your job takes a moment to notice what you did and thanks you for it.
You can probably remember many moments like this throughout your career - they shine in your memory because someone took time out of their busy day to show appreciation.
But when you want to do the same to a colleague who has helped you with a difficult task, or in a sticky situation, or just on a small but challenging chore, sometimes it's hard to find the words.
That's precisely why we've created this list of 35 thoughtful and heartfelt thank you messages for colleagues at work.
We're here to help you find the words to say thank you, no matter how large or small the task or ask. You're already on the way to making someone's day brighter and better.
Since we have so many delightful potential thank you messages for colleagues at work for you to consider, we've broken them down into a couple of categories by subject.
Appreciative Thank You Messages for Colleagues at Work
1. Your motivation and determination are an inspiration to our team. Thanks for helping our team meet and exceed our goals - you're a great addition to the group.
2. Thanks for your exceptional work ethic on our latest project together. Your patience and guidance were essential - I couldn't have done it without you. And because of you, our project is a big success.
3. Even on the most challenging days, you make my life at work better. We're not just good colleagues, but good friends as well, and I'm grateful for that. Thank you for always supporting me wholeheartedly.
4. You make our workplace a little bit brighter and a whole lot more fun - thanks for being a breath of fresh air on my workday.
5. You always find ways to make my work life more manageable with your skills and smarts. I notice it, and I sincerely appreciate it. Thanks for being such a great coworker.
6. I looked forward to coming into the office to work on our latest project, and it was all thanks to working with you. Your talents and hard work made the project go smoothly, and your cheerfulness and helpfulness made it fun. Thanks for all that you do.
7. I'm so lucky to have you as a colleague. The role you've played in helping me adjust to my new job is huge - I couldn't have been better set up for success here. I'm grateful for all the help and support you've provided me.
8. Your mentorship has played a huge role in the success of my career - thank you for dedicating the time and effort to helping me grow in my role.
9. Thanks for continually challenging me in my career. Your commitment to my growth has been essential to my professional development, and I'm very grateful.
10. Thank you for always being a great team member and a valued friend.
Thank You Messages to Colleagues for Hard Work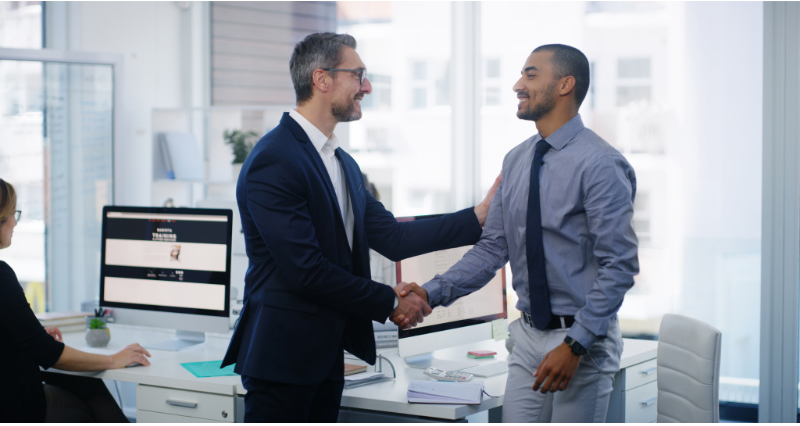 11. Your execution of our latest task was flawless, and I know it's all because of the tremendous amount of time and effort you put into it and everything else you do. Thank you for being so committed to excellence.
12. Thank you for all your effort in putting on a highly successful event. You dedicated yourself entirely to producing it perfectly, and you succeeded. Well done, and thank you.
13. You always go above and beyond to make sure everything we do is a success, and this latest project was no exception. Thank you for your hard work and dedication.
14. Well done on getting that important task done before the deadline. Your hard work helped the whole project run smoothly, and the entire team benefitted. Thank you for consistently performing at your best.
Thank You Messages for Coworkers and Colleagues for a Gift
15. I thank you from the bottom of my heart for the very thoughtful gift - it wasn't needed, but it was deeply appreciated.
16. Your gift was both meaningful and useful. I've already used it a few times, and it's made my day better - thank you!
17. Your gift was just perfect for me! Thank you for your generosity.
18. You have a talent for making everyone around you happier, and your recent gift to me was no exception. Thank you for putting a smile on my face.
19. Your heartfelt gift cheered me up more than I can say. Thank you for always being a kind and supportive colleague and a good friend.
20. I'm blessed with colleagues who seem to be mind readers - you certainly picked out the perfect gift for me! Thank you for being so thoughtful. Great Work!
🎁
Double the celebration, double the gratitude! Give the gift of gratitude with thank you gift cards and express appreciation for wishing you on your birthday.
Send a gift card now
!
Thank You Messages to Colleagues for Support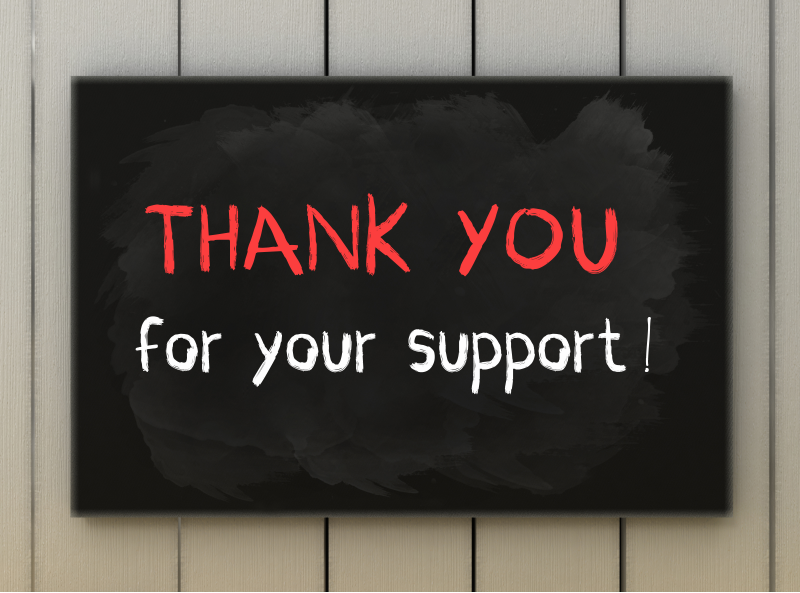 21. Thanks so much for covering my work when I was out sick the other day. I'm so grateful to have such a caring and supportive colleague at work. Thank you for allowing me to rest and recover.
22. Your continuous support and mentorship over the last year have been so valuable to me, and I value the time you've taken to guide me so highly. Thank you for everything you do.
23. Thank you for always lending a hand and pitching in when we need help. It's noticed, and it's appreciated.
24. Thanks for always having my back. It makes even the busiest, craziest days at the office manageable because I know I always have your support at work.
25. Thank you for being a great teammate and a great friend. I know I can get through any challenge at work because I have you on my side.
Thank You Messages for Departing Colleagues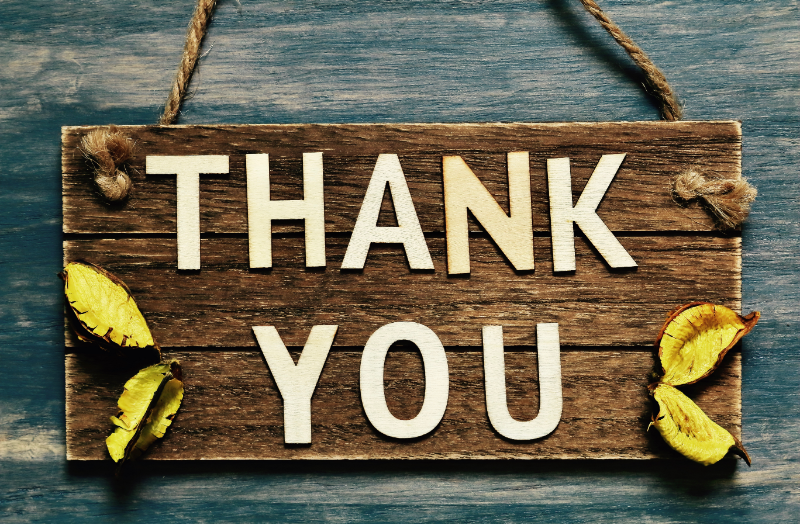 26. You've been a motivating and supportive force for me during your whole time here. I'll miss you greatly - thank you for everything!
27. We'll miss your skills, your talents, your hard work, and your sunny personality every day. It's been a pleasure working together - thank you!
28. For all the times you motivated me, supported me, covered for me, and helped me up when I felt down - I'm so grateful. I don't know what I'd do without you!
29. We might not be colleagues anymore, but I know we'll always be friends. Thanks for your support and friendship.
30. A simple thank you isn't enough when losing a valued colleague like you. Your new organization is lucky to have such an incredible asset, and we'll feel your absence for a long time.
31. I'm losing more than just a talented and amazing coworker - I'm also losing a good friend who makes every workday fun. Thank you for everything you've done, and I look forward to seeing the great things you continue to do in your new role.
32. Your guidance, encouragement, and mentorship over the years have shaped both my career and also the person I am today. I can't express my gratitude enough.
33. I've been lucky to work with many wonderful people in my career - but you manage to top them all. I am inspired to do my best work because of you and follow your example every day. Thank you.
34. I'll miss seeing your friendly face in the office every - and I don't know how our team will run without you! Your replacement will have big shoes to fill.
35. I still remember that huge project we worked on together and how I couldn't have pulled it off without your support, guidance, and inspiration. I'll miss many things about you, but I'm grateful we had this time to work together too.
How to Show Heartfelt Appreciation for Your Colleagues?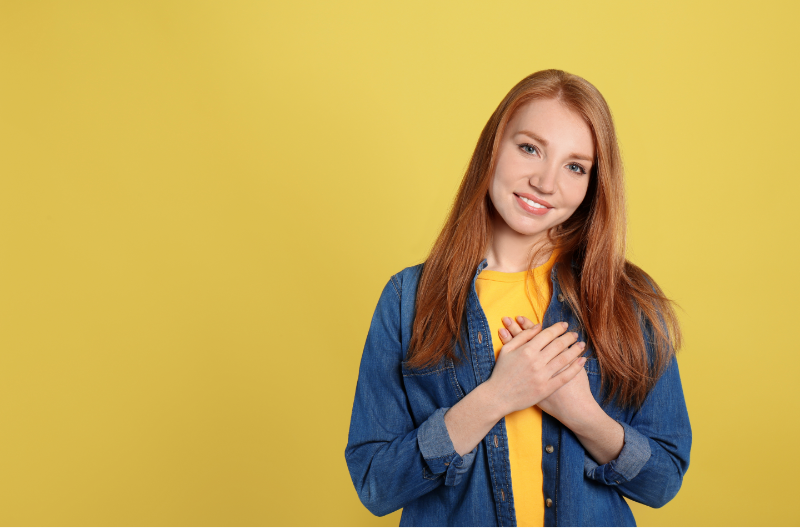 Finding the words to thank your colleagues is just the first step - be sure to deliver them in the right way. You can write them on a card if you work in the same office together, or send the card in the mail if they work from home or another office. But if time is of the essence, leverage the use of AI writers to write your messages or emails, and send these as quick Slack or MS Teams messages to say thanks.
The most important part of employee recognition is making time for it to be a regular event. You don't need to stick to recognizing people for the big wins and massive projects - it should be ongoing and frequent to make a difference.
If you're looking for new and different ways to recognize your colleagues for their work or to encourage peer-to-peer recognition on your team, check out Empuls. It integrates with the systems you already use every day, so recognition happens naturally and frequently. And you can even send great rewards for the big tasks and little notes for the everyday kudos.
Trending Articles
Thank You Message for Birthday Wishes
Farewell Message for Colleague
Birthday Wishes for Colleague
Thanks Message to Boss for Appreciation
Feedback to Managers
Thank You Message for Work Anniversary Wishes
Resignation Letter for Personal Reasons
Creative Award Titles for Employees
Appreciation Messages for Colleagues