Table of Contents
Welcome to Thanksgiving 2023: A Feast of Gratitude in the Workplace! As the leaves turn to shades of gold and the air fills with the crisp embrace of autumn, it's that wonderful time of the year again.
Thanksgiving, a holiday deeply rooted in the tradition of giving thanks, is just around the corner, and we're all set to celebrate it in a truly special way. This year, we're transforming our workplace into a hub of gratitude, unity, and reflection.
Get ready to embark on a heartwarming journey as we share the spirit of Thanksgiving with our incredible team. It's not just about the feast on the table; it's about the warmth in our hearts and the gratitude that binds us together.
So, let's dive into the festivities, embrace the season of thanks, and create beautiful memories that will linger long after the holiday season. 🍁🦃🥧
🦃 Let's infuse the Thanksgiving spirit! Spread warmth to your wonderful clients and hardworking team with our exceptional custom gift assortments. Enhance your gift-giving prowess with
Xoxoday corporate Thanksgiving gift
bundles, filled with delightful surprises and holiday cheer. Let's craft cherished Thanksgiving moments collectively!
What is Thanksgiving and why do we celebrate it?
Thanksgiving is a holiday celebrated in the United States and Canada. It originated as a harvest festival, where people would come together to give thanks for a successful harvest season and the blessings of the past year. The holiday is typically associated with a festive meal, often featuring a roast turkey, along with various side dishes like stuffing, cranberry sauce, and pumpkin pie.
In the United States, Thanksgiving is celebrated on the fourth Thursday of November, while in Canada, it is observed on the second Monday in October.
The reasons for celebrating Thanksgiving have evolved over time. Initially, it was a way for early settlers to express gratitude for a bountiful harvest, which was crucial for their survival. Over the years, it has become a time for families and friends to come together, share a meal, and reflect on the things they are grateful for.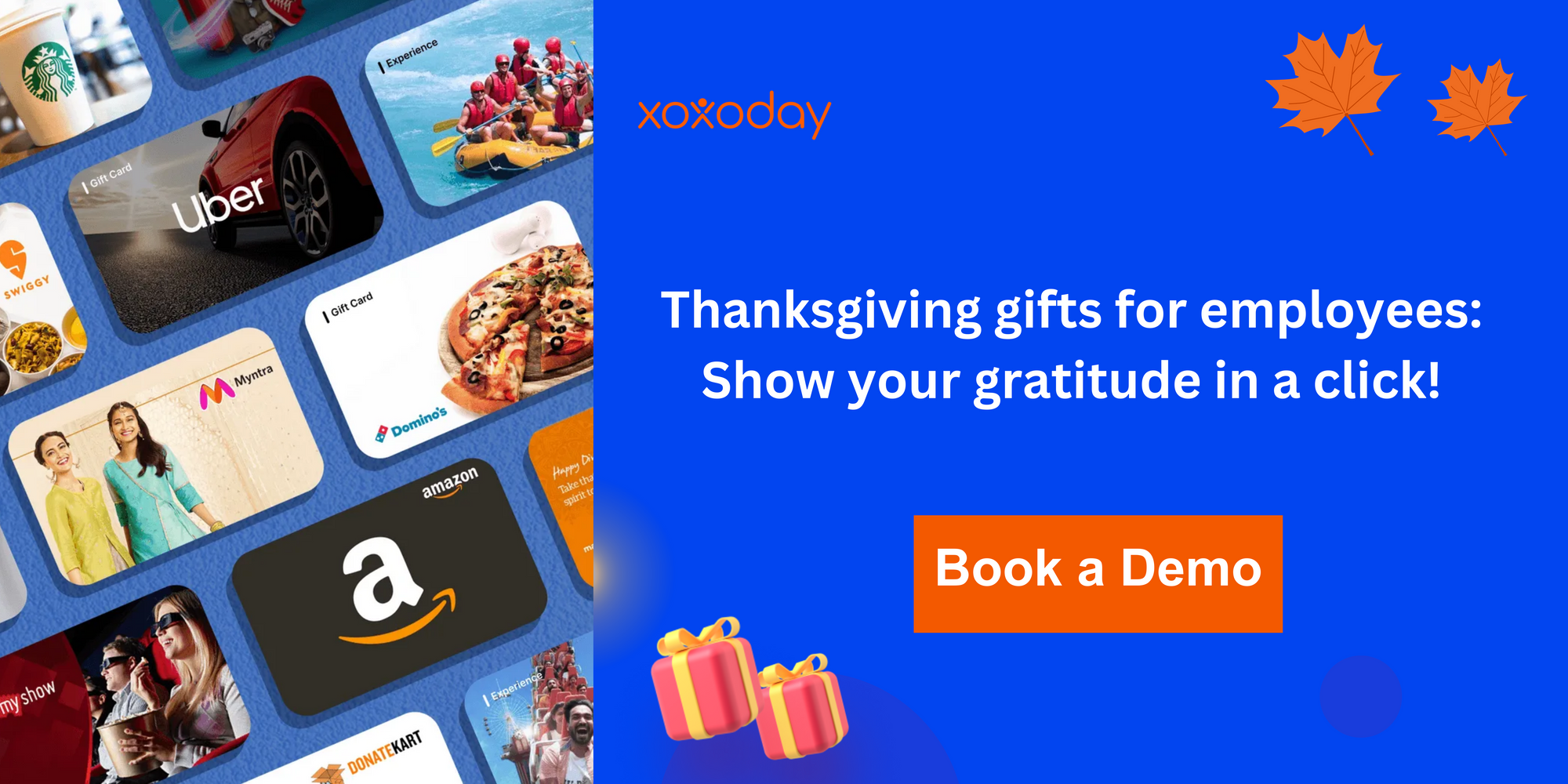 Thanksgiving also holds historical significance. It is commonly traced back to a 1621 feast in Plymouth, Massachusetts, where English colonists (Pilgrims) and the Wampanoag Native American tribe came together to celebrate a successful harvest. This event is often considered one of the first Thanksgiving celebrations in North America.
Today, Thanksgiving is not only a time for gratitude and reflection but also an opportunity for people to spend quality time with loved ones, create cherished memories, and participate in various traditions like parades, football games, and community service. It is a holiday that fosters a sense of togetherness and appreciation for the blessings in our lives.
What day & when is Thanksgiving 2023?
Thanksgiving 2023 date Thursday, November 23rd. This cherished holiday is eagerly anticipated by families across the United States, as it marks a time for loved ones to come together, share a festive meal, and express gratitude for the blessings of the past year. The day is steeped in tradition, with many households preparing a hearty feast that typically includes a succulent roast turkey, stuffing, cranberry sauce, and an array of delectable side dishes and desserts. Beyond the culinary delights, Thanksgiving serves as a poignant reminder of the importance of family, unity, and the spirit of gratitude. It's a time to reflect on the cherished moments and blessings that enrich our lives, making it one of the most treasured holidays of the year.
The melancholic transformation of Thanksgiving: Unveiling the altered realities
Some facts about Thanksgiving:
First Thanksgiving: The first Thanksgiving was a three-day feast held in November 1621 by the Pilgrims and the Wampanoag Native Americans in Plymouth, Massachusetts.
Menu differences: The original Thanksgiving feast likely included seafood like lobster, clams, and fish, as well as wild game like venison and waterfowl. Turkey wasn't the centerpiece.
Thanksgiving proclamation: Sarah Josepha Hale, the author of "Mary Had a Little Lamb," campaigned for Thanksgiving to become a national holiday for 17 years before it was finally established by President Abraham Lincoln in 1863.
Thanksgiving football: The tradition of playing football on Thanksgiving began in 1876 with a game between Yale and Princeton. Now, the NFL holds annual Thanksgiving Day games.
Presidential turkey pardon: Since 1947, it has become a tradition for the President of the United States to pardon a turkey and spare it from being slaughtered for Thanksgiving dinner.
Macy's Thanksgiving Day parade: The first Macy's Thanksgiving Day Parade was held in 1924 and featured live animals from the Central Park Zoo. Today, it's a massive event with giant balloons, floats, and performances.
Thanksgiving travel: Thanksgiving is one of the busiest travel times in the U.S. According to AAA, millions of Americans travel to be with their families during the holiday.
Canadian Thanksgiving: Canada also celebrates Thanksgiving, but it falls on the second Monday in October. It has its origins in a 1578 expedition led by Martin Frobisher.
Turkey trots: Many communities host "Turkey Trots" on Thanksgiving morning, which are running events that serve as a fun way to kick off the holiday while promoting fitness.
Gobble, Gobble: Turkeys make a unique gobbling sound, and contrary to popular belief, only male turkeys (tom turkeys) actually gobble. Female turkeys (hens) make a clucking noise.
Post-Thanksgiving shopping: Black Friday, the day after Thanksgiving, is one of the busiest shopping days of the year in the U.S. It marks the beginning of the holiday shopping season.
Thanksgiving traditions around the world: While Thanksgiving is primarily celebrated in the U.S. and Canada, other countries have similar harvest festivals or days of giving thanks, each with their own unique customs.
How can we celebrate Thanksgiving in workplace?
Celebrating Thanksgiving in the workplace offers a wonderful opportunity to foster a sense of camaraderie, express gratitude, and create lasting memories among colleagues. Here are 15 unique and slightly spooky ideas to infuse a touch of fun and engagement into the festivities:
1. Creepy cubicle decorating contest
Encourage employees to spookify their workspaces with Thanksgiving-themed decorations. Offer prizes for the most creatively adorned cubicles, inspiring a bit of friendly competition.
2. Ghastly grub potluck
Host a potluck lunch with a spine-chilling twist. Encourage employees to bring in dishes with Halloween-themed names or presentations, like "Mummy Meatballs" or "Ghostly Guacamole."
3. Sinister scavenger hunt
Organize a spooky scavenger hunt with Thanksgiving-themed clues and riddles. This interactive activity encourages teamwork and problem-solving skills.
4. Macabre mask decorating
Provide plain masks and art supplies for employees to craft their own eerie masks. This creative outlet not only fosters team bonding but also results in unique keepsakes.
5. Frightful fashion show
Encourage employees to dress up in costumes inspired by Thanksgiving. Whether it's a Pilgrim, a turkey, or a spooky autumn creature, a fashion show adds a fun and entertaining element to the celebration.
6. Terrifying trivia tournament
Host a Halloween-themed trivia game related to Thanksgiving history, spooky folklore, or even office-specific questions. It's a great way to challenge employees' knowledge while having a blast.
7. Eerie escape room challenge
If space permits, set up a mini escape room with Thanksgiving-themed puzzles and challenges. Teams must work together to "escape" within a specified time frame.
8. Goblin games
Organize a series of fun, Halloween-inspired games like "Pumpkin Bowling" or "Bobbing for Apples" to get everyone in the festive spirit.
9. Wicked wall of thanks
Set up a gratitude wall where employees can post notes expressing what they're thankful for. This activity encourages reflection on the positive aspects of work and life.
10. Spooky story circle
Gather employees for a round of spooky storytelling. Encourage them to share their favorite eerie tales, whether they're ghost stories or legends associated with Thanksgiving.
11. Creepy costume contest
Host a costume contest with a Thanksgiving twist. Encourage employees to dress up as their favorite historical figures from the Pilgrim era, or even as spooky versions of Thanksgiving characters like "Zombie Turkey."
12. Frightening film fest
Set up a cozy area with Halloween-themed snacks and screen a selection of classic spooky movies. It's a great way for employees to unwind and enjoy some downtime together.
13. Cauldron of charity
Incorporate a charitable element by organizing a food drive or collection for a local shelter or food bank. Encourage employees to contribute to those in need, embracing the spirit of giving.
14. Haunted history tour
If possible, arrange for a spooky tour of your workplace or a nearby historical site. Share eerie anecdotes and legends associated with the location, adding an educational and entertaining element to the celebration.
15. Pumpkin carving contest
Provide pumpkins and carving tools, and let employees unleash their creativity. Encourage them to come up with unique designs, and offer prizes for the spookiest and most imaginative carvings.
🦃 Thanksgiving gratitude luncheon 🦃

Step into the heartwarming season of gratitude and togetherness as we prepare for a grand Thanksgiving Gratitude Luncheon with the team! Get ready for a delightful feast and a chance to share your appreciation.

Here's the rundown:

📢 Announcement: A week prior to our Thanksgiving celebration, anticipate an exciting announcement that will unveil the heartwarming details of our gratitude luncheon. Discover the categories that will let your gratitude shine!

🍂 Participation: Every team member is a maestro of gratitude! Deck yourself out in an attire that symbolizes what you're thankful for, or showcase your creativity in a group ensemble. Capture the heartwarming moment in a photo and share it on Xoxoday Empuls for all to relish!

👥 Engage & encourage: Dive into the spirit of gratitude! Like, comment, and share the heartwarming entries of your fellow team members. Let's create a wave of appreciation and support that echoes through the office.

🏆 Rewards: As the day draws to a close, we'll reveal the most heartwarming moments! Categories like 'Most Grateful Ensemble', 'Warmest Group Gesture', and 'Thanksgiving Spirit MVP' will be celebrated. Prizes and certificates of appreciation await!

Why It's a Heartwarming Success:

🥧 A feast of gratitude: By infusing our Thanksgiving celebration with the spirit of appreciation, we create a beautiful fusion of tradition and heartfelt thanks.

📸 Empuls transformed: Watch as Xoxoday Empuls becomes a gallery of heartwarming moments and creatively themed ensembles. The shared gratitude and creativity will leave an indelible mark on all who witness it!

So, dust off your grateful hearts, don your attire of appreciation, and get ready for a Thanksgiving celebration that will be etched in the annals of our team's history.

Let the heartwarming festivities begin! 🥂🍁🥧
Elevating the Thanksgiving Gratitude Luncheon with Xoxoday Empuls 🦃
Xoxoday Empuls, our trusted platform, is set to transform our Thanksgiving Gratitude Luncheon into an unforgettable experience, whether in person or virtually. This event encourages team members to express their thanks through creative photos and heartwarming gestures.

Here's how we can make the most of Empuls:
1. Announcement magic
Let the Empuls magic begin! Craft an attention-grabbing post or banner on the Empuls platform, unveiling the exciting details of our Thanksgiving Gratitude Luncheon. Ensure every team member receives a delightful notification about this upcoming celebration!
2. Dedicated gratitude hub
Create a dedicated group or channel within Empuls, exclusively for our Thanksgiving Gratitude Luncheon. This hub becomes the epicenter for sharing moments, interacting with fellow team members, and staying updated on the latest themes and activities.
3. Gratitude attire reminders
Leverage Empuls' notification and reminder feature to nudge team members about their attire for the Gratitude Luncheon. This gives them ample time to prepare their heartwarming ensembles.
4. Gratitude points galore
Empuls' points and rewards system becomes our secret sauce for engagement. Allocate points for heartwarming photo shares, interactions on others' posts (likes, comments), and spreading the spirit of gratitude. Watch as participation soars!
5. Gratitude leaderboard thrills
Showcase a daily or weekly leaderboard on Empuls, highlighting the most engaged participants or the most creatively themed gratitude ensembles. This friendly competition adds an extra layer of excitement.
6. Gratitude polls and voting
Engage every team member by creating polls where they can vote for their favorite gratitude-themed attire or categories like 'Most Heartfelt Gesture'.
7. Gratitude rewards extravaganza
Xoxoday Empuls seamlessly integrates a rewards system. At the conclusion of our Gratitude Luncheon, let's shower appreciation on the most heartwarming moments. Gift them Xoxoday points, opening a world of experiences, gifts, and vouchers available on the platform.
8. Gratitude feedback loop
Post-event, employ Empuls to gather feedback on our heartwarming luncheon. Create a snappy survey or poll to gain insights into what team members cherished, areas for potential enhancement, and suggestions for future celebrations.
9. Gratitude showcase spectacle
Curate a post or a digital album within Empuls, encapsulating the memorable moments of our Thanksgiving Gratitude Luncheon. This digital keepsake will serve as a poignant reminder of the shared festivities and the spirit of togetherness.
With Xoxoday Empuls, we're not just hosting a luncheon; we're creating an immersive, heartwarming experience that resonates with every team member. Get ready for a Gratitude Luncheon that will be etched in the annals of our team's history. Let the heartwarming celebrations commence! 🥂🍁🥧
Conclusion
As the curtain falls on Thanksgiving 2023, we find ourselves immersed in the warmth of shared moments and heartfelt gratitude. The Feast of Gratitude in our workplace was more than just a celebration; it was a testament to the strength of our team's bonds and the depth of our collective appreciation.
Through heartwarming activities and gestures, we came together to express thanks, not only for the bountiful harvest but for the abundance of support, camaraderie, and shared endeavors that define our professional family. The spirit of togetherness was palpable, and it resonated in every heartfelt smile, in every warm embrace, and in every word of thanks exchanged.
As we return to our daily tasks, let us carry this spirit of gratitude with us, allowing it to guide our interactions, fuel our efforts, and inspire our contributions. Let us remember that the true essence of Thanksgiving extends far beyond a single day; it is a sentiment that has the power to transform workplaces into communities, and colleagues into cherished friends.
In the grand tapestry of our professional journey, Thanksgiving 2023 will stand as a vibrant thread, woven with moments of shared joy and heartfelt thanks. May this spirit of gratitude continue to shape our workplace culture, creating a positive, enriching environment for all. Until we gather again for the next Feast of Gratitude, let us carry this warmth in our hearts, knowing that in every moment, there is something to be thankful for.