Top 29 Trends in Employee Rewards Programs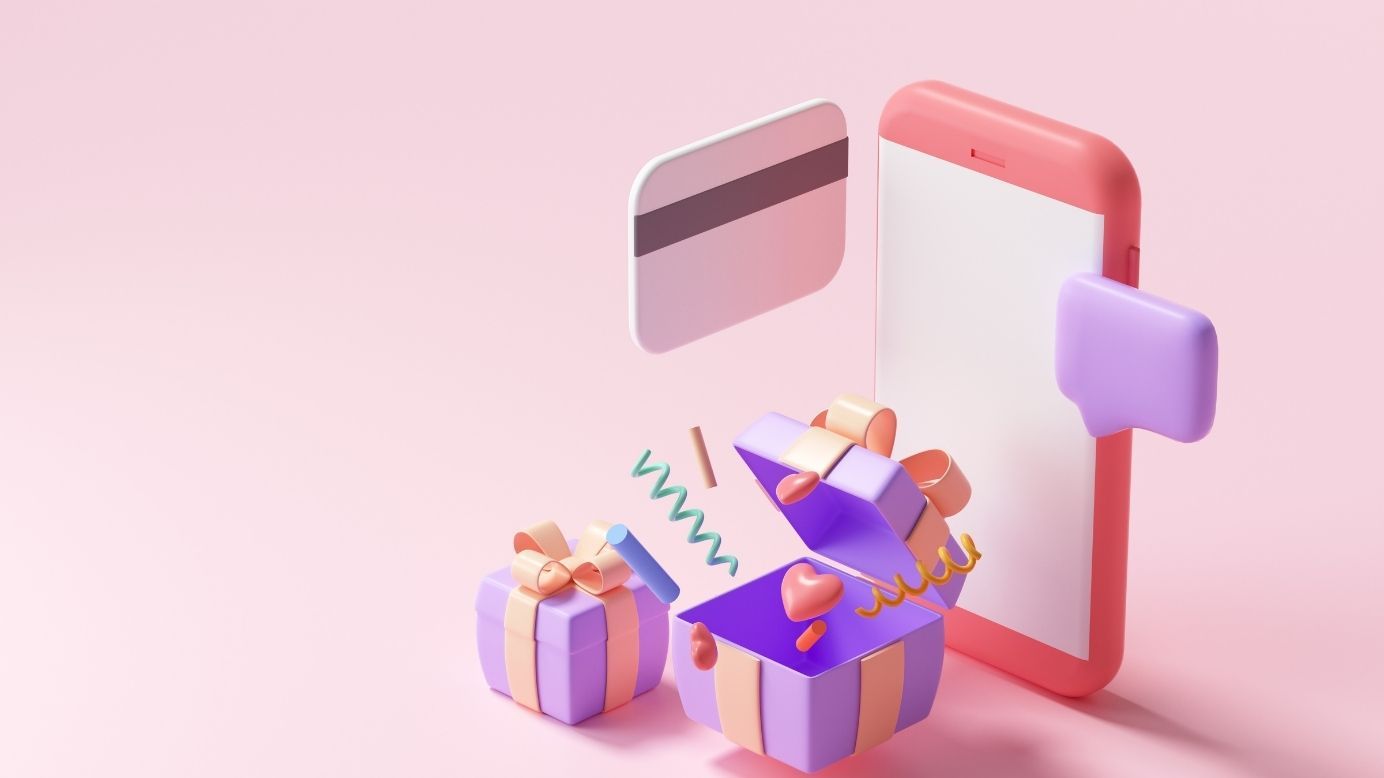 Top 29 Trends in Employee Rewards Programs
Discover 29 trends in employee reward programs that shall help inspire you while you craft employee rewards and recognition programs for your organization.
To create the best workplace atmosphere for employee retention; enterprises need more than just mere financial rewards. To appreciate the people employers conduct and design various on-going reward and recognition program for employees. These trends in any rewards for employee are a great gesture to thank the employees for their incredible contribution to the progress of the organization. According to a survey conducted by SHRM 80% of the organization reported having an employee recognition program which ranges anywhere from an employee of the month to gift cards or bonuses.
Amongst the most common kinds of rewards for employees were those that recognize:
Length of Service Awards: Generally in five-year increments, through company-wide newsletter notices or personal letters from the head of the organization, sometimes also with a pin or a certificate.
Noteworthy Performance: Great performances over a period of time, often for employees who add quality to the work process or product or who provide superior customer or client service. One way to acknowledge such performance is to encourage employees to offer tips to new employees as part of the on-the-job training program. This technique can also help accelerate new employees' growth in productivity.
These rewards and recognition in organizations could be top-down, down-top or peer-to-peer by nature. Across the employee life-cycle, organizations recognize their contributions and motivate them with performance awards (spot, monthly, quarterly and annual), long service awards, awards to celebrate employee's personal occasions, team awards, joining delights, referral rewards, wellness rewards, festival rewards, financial rewards etc.
Across these rewards and recognition practices, innovative rewards such as experiences and vouchers can equip organizations to make inroads into employee culture and connect with them at a personalized level. Bersin by Deloitte State of Employee Recognition research shows that there is a $46 billion market for employee recognition and most companies spend in the range of 1-2% of payroll on this.
Companies with best employee rewards programs also include rewards such as adventure, gourmet, travel, hobbies, wellness and activities that rejuvenate employees and establish a two-way communication, enabling organizations to stay closely connected with their employees.
Top 29 Trends in Employee Rewards Programs that you Should Inculcate in your Organization
Years of Service award
This is the one of the kinds of rewards for employees that is most commonly found in organizations - both small and large. This award is given at specific intervals or milestones to appreciate and recognize an employee's continued contribution towards an organization over a number of years.
Peer–to–Peer recognition
‍Peer-to-peer recognition makes for a wonderful gesture of appreciation for both, the one who compliments and the one who is being complimented. Along with top-down and down-top recognition approaches, it imparts a 360 degree view to rewards and recognition in organizations. While top-down recognition is a convention across industries, words of compliment from colleagues can do wonders to boost employees' morale. All it takes is sharing a congratulatory note or a verbal praise with a colleague. Most companies with best employee rewards programs are investing in peer-to-peer recognition programs where co-workers along with the managers are all empowered for recognizing and rewarding the contribution of their colleagues.
At Vodafone, to recognize and reward an outstanding performance there are 'peer-to-peer' or 'manager-to-employees' programmes. This includes rewards like Vodafone Stars such as SSTars — where through an instant SST that is Speed, Simplicity and Trust e-card any employee can recognize co-workers across functions. Then there is Super-STars, awarded for constantly showing Speed, Simplicity and Trust behavior. Any functional, cross-functional co-worker or team leader or manager can choose an employee any number of times during the month. Mega stars are awarded for symbolizing the Vodafone spirit and being role models for others.
Training or Mentoring
An employer can provide the employee with training programs that could help the employee to gain mastery over his/her subject. There are courses that employees can enroll in to enhance their skills and gain certification. A subsidized or free access could be provided by the employer to his employees. TATA – Harvard Manage Mentor self-paced e-learning program is a unique self-paced program conducted by Harvard manage mentor in association with Harvard Business school Publishing. It provides 44 different programs for Tata employees. This program includes: Live e-class room, live video broadcast self-paced e-learning.
Seminar or Workshops
Seminars/workshops are a great way to engross a considerable amount of information, meet people, and expand skill sets. This is one of the kinds of rewards for employees reward that offers major benefits to the organization as well, as employees gain valuable skills that can be applied on the job. At RMSI, workshops on parenting, child psychology, relationships counseling etc. are conducted so as to build a bond with families employees.
Handwritten 'Thank You' notes
"Feeling appreciated is one of the most important needs that people have. When you share with someone your appreciation and gratitude, they will not forget you. Appreciation will return to you many times."
Steve Brunkhorst - Author - The simple act of writing personalized handwritten thank you notes by top management or CEO of the organization can make employees more loyal towards the company. The time and effort taken to write personalized notes despite the hectic schedule give employees the assurance that their contribution is valued and their hard work is appreciated.
At PepsiCo, Steve Reinemund the ex CEO of PepsiCo would send handwritten thank you notes to the employees for a job well done. Indra Nooyi CEO of PepsiCo sends a letter thanking the parents of some of the executives who work at PepsiCo. She has even sent similar letters to the spouses of the employees as well. She also mentioned that the impact of these letters brought about some meaningful awards and experiences at PepsiCo.
Gift Cards
Behind the success of any company is the hard work and dedication of its employees. Rewarding them with incentives does not only increase loyalty but also gives a boost to their performance and ensure a productive and positive work environment. Gift cards are used as a source to motivate actions and reward behaviors of employees. Enterprises could make use of Amazon Gift cards to reward and recognize its employees for their valuable contribution. These kind of rewards for employees lets them choose a reward for themselves from a wide range of options.
Offer More Flexibility and Work-life balance:
One of the things that the companies with best employee rewards programs have in common is the provision of flexible working hours, weekly off or the option of work from home that can boost the morale of an employee and even raise his/her level of productivity. Options like these let employees maintain a work-life balance especially in today's world where the competition is tough and employees need to put in more efforts to achieve their targets and business goals.
For example, Companies like TCS, Wipro, Cognizant, Cisco Oracle etc. provide flexible working hours for their employees. SAP offers its employees work from home policy where employees are permitted to work from home once in a week. KPMG India has a supply working policy, which allows people to "work from anywhere" — be it a patron location or home, provided that the role can be executed virtually and that productivity, performance, and timelines are not hampered, said Shalini Pillay, head of people, performance and culture. Fidelity Investments study states that 58% millennials consider the quality of work life more important than financial benefits. The study also says that millennials are ready to even take a pay cut for improved quality of work life. "In today's tight labor market proper work-life balance is essential for employee retention." ‍

For instance, Nike offers its employees benefits based on their organization grade and location. Common benefits that they provide are paid sabbaticals, discounts on fitness programs and assistance with tuition fees.
Employee Stock Option Plan
This has been very often used by organizations as a reward strategy. Companies make use of this reward as a means to attract, retain and reward talent and top performers in the companies. Employees who are a part of such reward have the potential to earn wealth more than their current compensation and for an employer, this serves as an opportunity of keeping the employee loyal to the organization as they are eager to attain the wealth that ESOP promises. Ujjivan Financial Services is a back that offers an Employee Stock Option Plan for all employees, irrespective of their grade in the organisation—whether a driver or the MD. The eligibility for this reward is purely based on performance and tenure. The company has launched an ESOP portal for easy access to its employees as well as regular sessions are conducted so employees understand the concept.
Travel Incentives
Incentive travel is an attractive reward that enterprises can trust upon to encourage partners or employees to drive business targets and boost the sales. When integrated into a targeted rewards programme, this reward offers an influential spur to achieving all kinds of results like motivating and inspiring the staff to enhance productivity. This program gives benefits such as achieving a business goal, gives a sense of universal appeal, increases loyalty and makes the experience a memorable one. Mahindra Intertrade Limited: Via the Overseas Incentive Scheme, successful teams travel for four days on a leisure trip. Eli Lilly & Company (India) Pvt Ltd: The top sales performers go on a week-long Lilly International Incentive' trip along with spouse/family member/friend.
Spot Award
As organisations look to align their business strategies with their Reward & Recognition programs, we will see the growth of spot cash bonuses in many organisations for functional roles, a Hay group study emphasized. According to Mercer's 2014 Total Rewards Survey, less than one-third of companies think their total rewards and business strategies are fully aligned. The recent trends in total rewards has established that the role of spot cash bonuses will be crucial in establishing the link between the company's employee recognition program and the business objectives. The very nature of the Reward & Recognition that comes with it enables managers and peers to recognize good effort and encourage them instantly. Wipro's Feather-in-My-Cap is an on-the-spot recognition of an effort awarded to a project or project team.
Team Lunch
This reward gives every member of the team time to enjoy each other's company in a different environment and different context. This reward is a great way to encourage productivity. It gives managers a chance to better get to know their team members but one should make sure there is no work-related discussion during such team gathering events. The team can be taken to a restaurant for lunch or you could even have a potluck plan at your office premises. Such activities help in improving the bonding among team members of a team.
Yoga Classes / Gym / Meditation:
Yoga, gym, meditation helps one to remain healthy and fit. Offering such benefits to employees can be a great reward. Such benefits keep employees fit and they can stay focused which helps them to enhance their productivity. Google has a fully equipped gym for its employees while Hindustan Unilever provides its employee's yoga classes and meditation room.
Idea Award
This reward is an appreciation shown by the management towards an employee who has thought of a unique solution or idea that would be beneficial for the company. For example: At Wipro employees who bring out a creative and unique solution or idea receive awards such as The Mastermind Award.
The act of kindness or charitable giving
Many of the employees make a charitable donation or do an act of kindness. Rewarding them with a small token of appreciation would boost their morale as well as let them have a liking towards such acts of kindness. Manveeyata Puraskar it's a reward program by NTPC for its employees who exhibit a random act of humanity and kindness at their unit or surrounding area. Employees are given an appreciation letter and a gift of up to INR 1000/-. All employees up to E7 are eligible for this award.
Performance Awards
Employees deserve recognition for their focused contribution made to business from time to time. Performance awards such as spot, monthly, quarterly and annual make for a structured approach to award employees based on merit and business results obtained.
Festival and Special Occasions Rewards
Celebration of festivals such as Diwali and occasions such as New Year make for an opportunity to establish camaraderie amongst employees. This bonhomie can be sparked through informal conversations and activities that fit the occasion, as well as organizations wishing employees well through festival rewards.‍
Birthday/Anniversary Awards
Personal occasions of employees provide organizations with the opportunity to communicate that they value them as a part of the family. When employee occasions such as birthdays, weddings, anniversaries and parenthood are celebrated in office, coupled with gifts or rewards, employees feel a welcome break from regular routine and feel more connected to their work and the organization.‍
Team awards
Teamwork is indispensable to the success of any organization and deserves to be recognized similar to the way individual contribution is done. Organizations that give awards to high performing teams, in effect, inspire their employees to learn to work together more closely and efficiently.‍
Rewards that Enhance Employee Experience
Crafting good employee experience has been HR Professionals agenda. The Future Workplace and Beyond study titled "The Active Job Seeker Dilemma" says that 83% of HR leaders admit that employee experience is either important or very important for their organization's success. Good employee experience offers plenty of benefits. These benefits range from enhancement of employee engagement to improvements in ROI. It also controls employee retention and enhances your brand image in the market. HR professionals need to spend time on analyzing the journey map of their employees. This means they have to invest in technology and employee engagement platforms.
This will help the enterprise to monitor employees' productivity, performance, and learning. Apart from this, it will offer HR professionals an insight about their employees. With this insight, they know what actionable steps they need to take to make their employees better. For instance, Google, a tech giant, puts a lot of efforts to ensure their employees are happy.
Karen May, VP of People at Google
Employee experience practices at Google include, optimized processes, paid time off for pregnant women, synchronized onboarding process.
‍Joining Delights
Organizations hire talent in order to increase employee strength (basis business requirement) or to counter attrition. A start for new employees on a positive note in the form of joining rewards exemplifies the adage – well begun is half done.
Wellness Rewards
What makes employees stay and work with organizations for long? Their wellness is one of the factors. When organizations stretch beyond convention to institutionalize wellness practices for their employees, their human capital is bound to rise. 2014 Mercer's Critical Talent Practices Survey suggests 49% of organisations focus on healthy living and wellness to attract and retain the right talent.
Personalizing Rewards & Recognition
No one company is alike. So, why would you expect the Rewards & Recognition strategy that was applied for one company to be working for another? A company that chooses to grow talent from within will have a very different pay philosophy than one which looks at hiring the best talent. Personalization has to be the name of the game, otherwise, you would risk alienating your employees by derailing their productivity. And that has to be accompanied by freedom of choice so that employees can decide what is best for them.
Linking Rewards With EVP
Earlier, rewards were doled out in isolation. Not anymore. Organisations are increasingly realizing the value of linking rewards with the employee value proposition. Hence, rewards and recognition are today closely related with the organisation's mission and values, business strategy and desired organisational culture. R&R can no longer operate in a one-dimensional silo; it takes into account the long-term benefits that a EVP can deliver in driving organisational transformation, according to Willis Towers Watson. While rewards are increasingly linked to talent management and performance, it will also include an individual's contribution to company culture, team leadership and broader strategy.
Career Development To Take A Fillip
According to The Korn Ferry Hay Group Alternative Employee Rewards Study, 90% of organisations surveyed employ four or more alternative methods of rewarding employees. Out of these options, career development programs are poised to see the biggest expansion in use, across all employee levels. More than half of respondents indicate they intend to expand the use of career development programs across all employee levels with hard and soft skills needed to assume more challenging roles within organisations. A lack of career development opportunities has been cited as the number one reason why employees leave organisations, Hay Group's global employee database reveals.
Rewarding Meaningfully & With Flexibility
Once upon a time, companies used to reward their employees for having impeccable attendance. Then, it progressed to rewarding them for their performance. Not much attention was paid to what kind of rewards were given to employees. Today, organisations realize that it is not just important to reward employees, but also ensure that the right of rewards are being given. They range from cash bonuses, verbal thank yous, overtime pay, experiential rewards, health & wellness benefits, vouchers etc. According to REBA-JLT Employee Benefits Shifts Research 2016, in the next five years, companies are looking to introduce more flexibility and variety to the employees. The idea is to tailor it to individuals rather than implement a company-wide strategy.
Increased Use Of Technology For Communication
With the advent of mobile technology and social media-based systems, companies are envisioning a greater role of technology in the administration of Rewards and Recognition benefits and its communication to employees through web-based and mobile devices. Pundits are hoping for greater automation, more transparency, a single point portal for all offerings and intuitive technology that will engage stakeholders and provide personalised attention to individuals. Earlier, most employee engagement programmes operated in silos under HR. Now, one can get all those engagement programmes on the same technology platform making for seamless integration.
These platforms like Empuls provide you with the flexibility to define and design Rewards & Recognition, simplify sales incentives, keep track of the fitness levels of the users, provide a referral module for recruitment and also for nominations and approvals.
Responsive reward systems
Companies need to start using new age employee recognition tools that gauge the daily moods of employees and also allow HR managers to take corrective actions based on them- employee pulse surveys. Traditional ERPs may not have the in-built tools or functions to gauge the sentiments of employees on a frequent basis.
Customizable reward systems
New products in the rewards space have the ability to dig deep; they can find out the innate preferences of employees located across geographies and recommend rewards of relevance for them. The products are also easier to customize and localize as compared to traditional HR systems.‍
Integrated reward systems
Modern software in the rewards space can be easily integrated with the existing HRMs / IT systems and can include new reward scenarios. For example, a health and fitness section can be integrated with the HRMs in the form of a health app. Traditional HRMs / C&B softwares are not as easy to integrate. In fact, it can be quite cumbersome to add a new module and not all reward scenarios might be incorporated.
Next Level of Rewards and Recognition
Your employees are an asset to your organization. As Tammy Cohen states 'A great employee is like a four leaf clover, hard to find and lucky to have.' Hence it's crucial that you check out and follow the above trends. Offer your employees a reason to stay connected and committed to your firm for a longer period. You must ensure that your employees enjoy a great experience and are rewarded for the work they do. Please feel free to connect with us and share your feedback on this blog post. Rewards and recognition programs that aid both the employer and the employee to get what they need from work create an opportunity for a win-win situation. Hope the above 29 trends in employee rewards programs will help you to take on the reward program effectively within your organization and make you see the positive outcomes!
Build a culture of reward and recognition with Empuls.  Effective rewards and recognition programs can ignite purpose and potential in your team. With Empuls, you can start an RnR program that's candid, social, frictionless & fun. Want to know more? Book a demo or start a free trial.
Empuls Newsletter
Join the newsletter to receive the latest updates in your inbox.
---