Table of Contents
Who doesn't want their life to be like a movie?
When we need a dose of inspiration in what we do, cinema really gives us a sense of pride. From relatable occurrences to our own theme song playing in the background (mine's Blinding Lights by the Weekend), movies really spark a new perspective into one's life.
With that in mind, we bring you the top 12 workplace movies on employees' lives that will make employee engagement fun.
Now pop some corn and add these titles to your wish list next weekend. Not only do these iconic titles teach the team member in us an unforgettable lesson, but they are highly entertaining.
Let's face it—we really need every ounce of motivation to get through a workday. Let's gather some of it from these workplace movies!
Starting with words of wisdom from Jedi Master Yoda from Star Wars, "Do. Or do not. There is no try".
Top 14 Workplace Movies for Employees
1. Up in the Air (2009)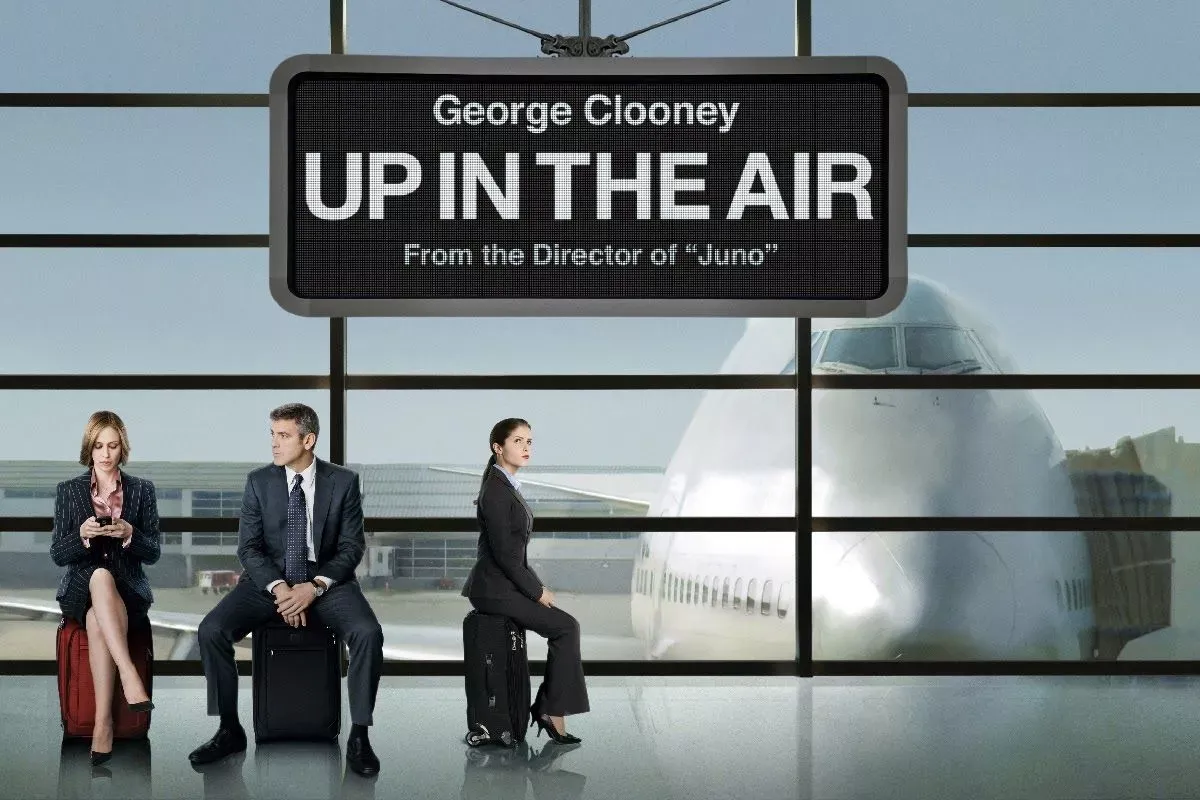 This George Clooney classic involves him as a "corporate downsizer" whose job is to fire people from theirs. He flies from one destination to another, firing people and gathering miles on his airline travel.
But a new hire comes up with a digital transformation to fire people over video conferences. However, it comes with a fair share of problems in the ultimate lesson of why a "people-first" organization always wins.
📚
A Lesson for the Work-life:
The movie highlights an employee's plight to cope with the digital transition, and the corporate-downsizing bit throws light on an employee's insurmountable importance in an organization.
The plot showcases how people leave organizations for the people they work with, not the organization that hits home.
3. The Devil Wears Prada (2006)
We all have had bad spells at our job(s), and at most times, we change ourselves without thinking about the consequences. The Devil Wears Prada revolves around Anne Hathaway as a highly aspirational journalism grad under a ruthless boss.
She changes herself to mold into a position that might bridge her dream job—changing her attitude, behavior, relationships, and everything around it. In the end, she learns that life is made of choices.
📚
A Lesson for the Work-life:
Whenever we switch jobs, we have to change our own selves. But every transition unravels a huge change in our personality, work-life balance, and identity as a person.
Never change yourself as a person, even if it is for the highest paying job in the world. After all, life on earth combines work and personal dynamics.
5. The Social Network (2010)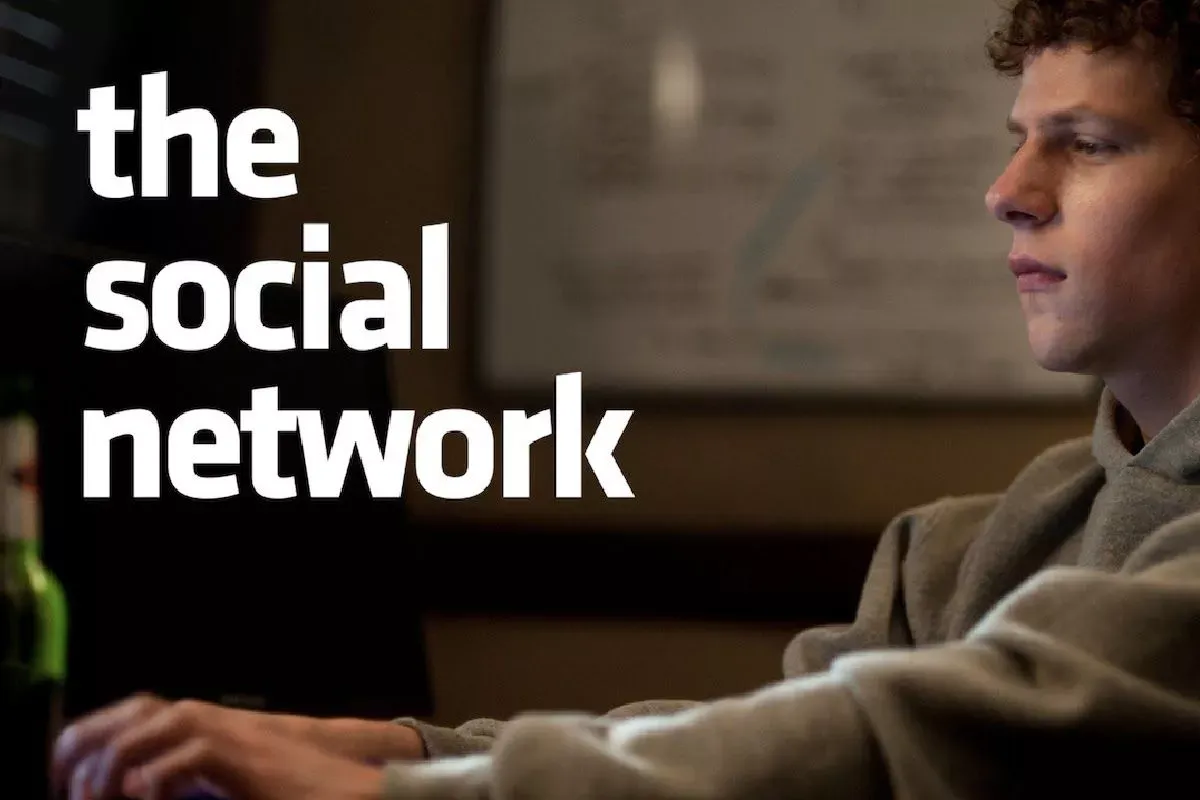 On a fall night in 2003, Harvard undergrad and computer programming genius Mark Zuckerberg sat down at his computer and cooked up a global social network in communication.
We all know what happened next—the youngest billionaire in history faced many legal and personal complications—just like every successful person does. A true inspiration to so-called rookies and freshers, the Facebook prodigy's story teaches a lesson never to write off the young kids in the block.
📚
A Lesson for the Work-life
When people are just doing their jobs for the sake of it, it is the new generation of movies about employees that work week in and out to build something of true value for their employer. Don't just work for the paycheck. Give an output that walks the talk.
6. The Intern (2015)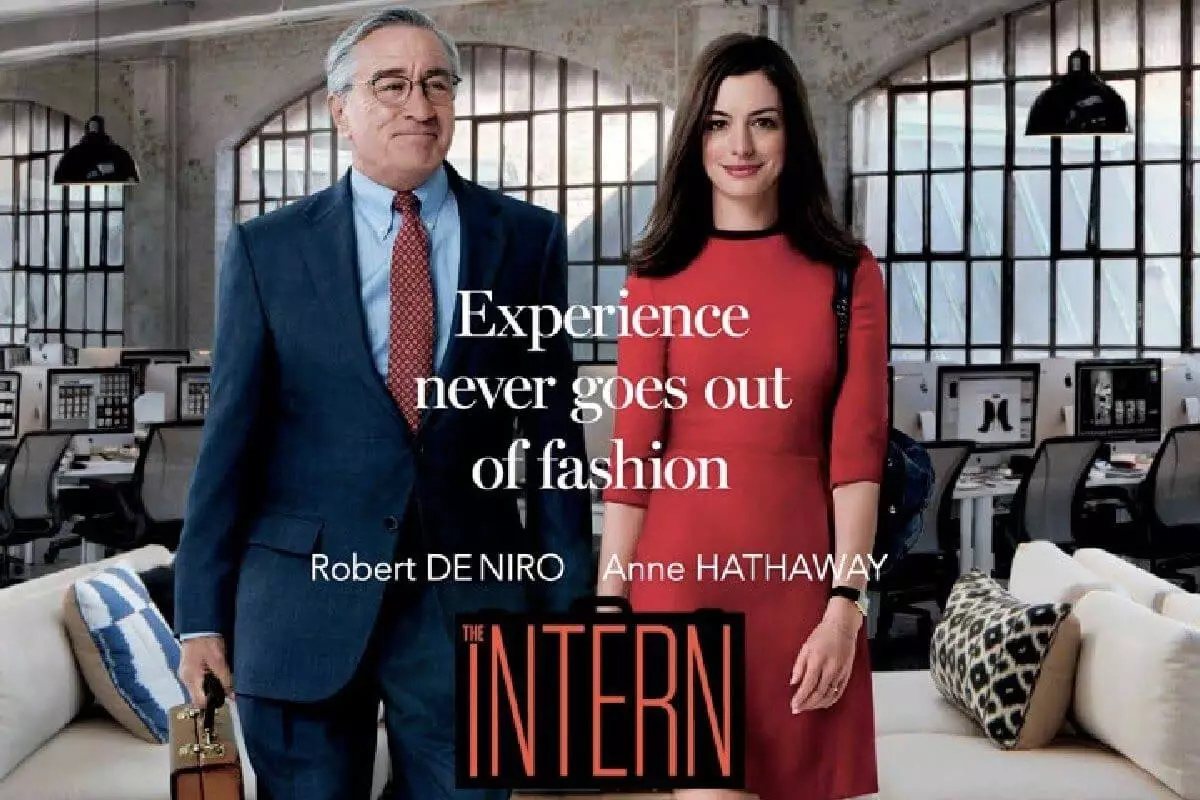 It's never too late to get back in the game. Breaking all stereotypes of age-experience and superior-subordinate relationships, The Intern is all about Robert De Niro, a seventy-year-old retiree who gets back into the corporate world as a Senior Intern at an online fashion retailer.
Under the apprenticeship of Anne Hathaway, he gets into the shoes of a millennial and proves to be more than just an intern by learning tricks of the trade in an age way past his prime. One of the movies about office life that really sparks the enthusiasm of everyone, the Intern, is a modern classic.
📚
A Lesson for the Work-life
Stepping out of the comfort zone is much-encouraged but least-preached as an aspect. When professionals don't want to think out of the box, let alone break the stereotype of working with someone a lot younger than them, The Intern gives a fresh perspective to the corporate stigma.
7. Pursuit of Happyness (2006)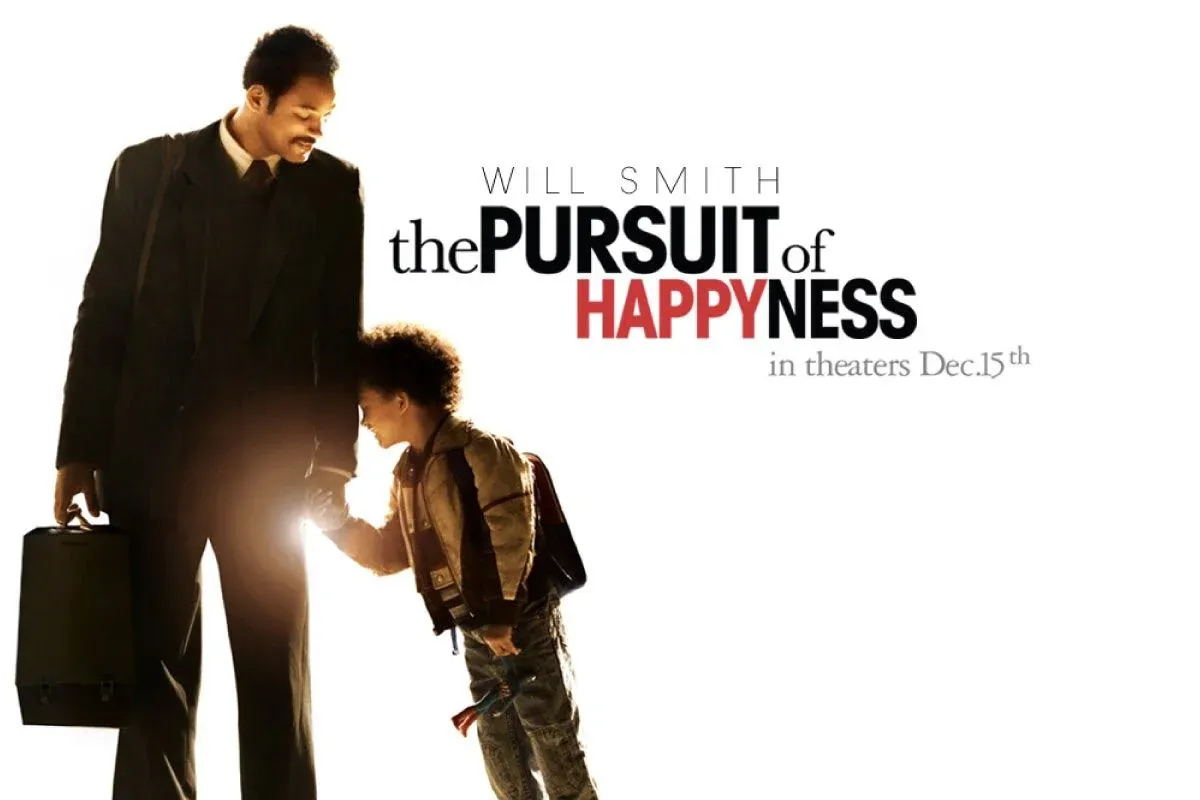 This powerful Will Smith-starrer brings tears in every jobber's eyes for the right reasons. A classic amongst the working class, a struggling salesman, tries hard to make ends meet, isn't able to do it, and is forced to live off the streets.
Even then, it never gets too late for him to change his fortunes as he starts an unpaid internship as a stockbroker. This moving plot is based on a true story and inspires everyone to be fortunate with their jobs, and if not, they can definitely re-write their story, no matter how hard it gets.
This is one of those movies about office life that tear up the eyes, and even your boss won't stop welling up.
📚
A Lesson for the Work-life
You have a roof over your head and enough money to put bread on the table—be thankful for it. Chris Gardner's life tells us never to stop believing in happier times that lie ahead and that we have to struggle to achieve them.
8. Moneyball (2011)
The author's personal favorite from the list, Moneyball, actually takes the concept of smart work, not hard work, to reality. The catchphrase, often used in speeches but seldom implemented, is put to the test by a Baseball coach as he assembles the team on a shoestring budget—all on computer-generated analysis of players' abilities.
It isn't much about the sport, but a lot about how tactical prowess can tackle the biggest of problems if done right.
📚
A Lesson for the Work-life
If you have a buddy into data science, this movie should be their piece of the pie. It really teaches the importance of smart work and how astute thinking moves mountains rather than throwing money and solving each problem at its disposal.
9. Wake Up Sid (2009)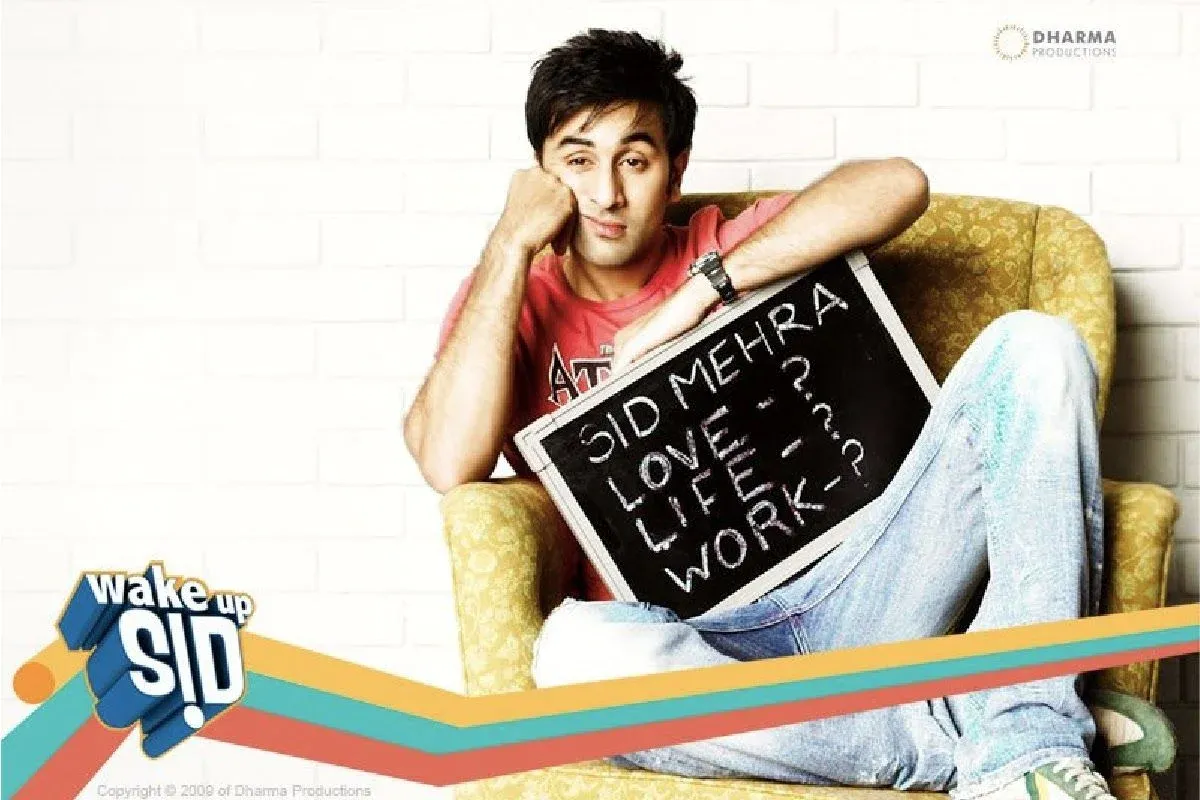 For all the Bollywood fans, we haven't forgotten the B-town! Following the life of heartthrob Ranbir Kapoor, Wake Up Sid is all about a spoiled youngster who changes his way of life from being financially backed up by his father to an independent workaholic after inspiration from a lady friend deems her as 'unambitious.'
📚
A Lesson for the Work-life
Already a favorite amongst Bollywood fanatics, the movie is a must-watch for the freshers who are trying to cope with adult life.
The movie brings in the sense of achievement, motivation, and self-worth in our minds, let alone the pride that comes along for those who are already independent.
10. Big (1988)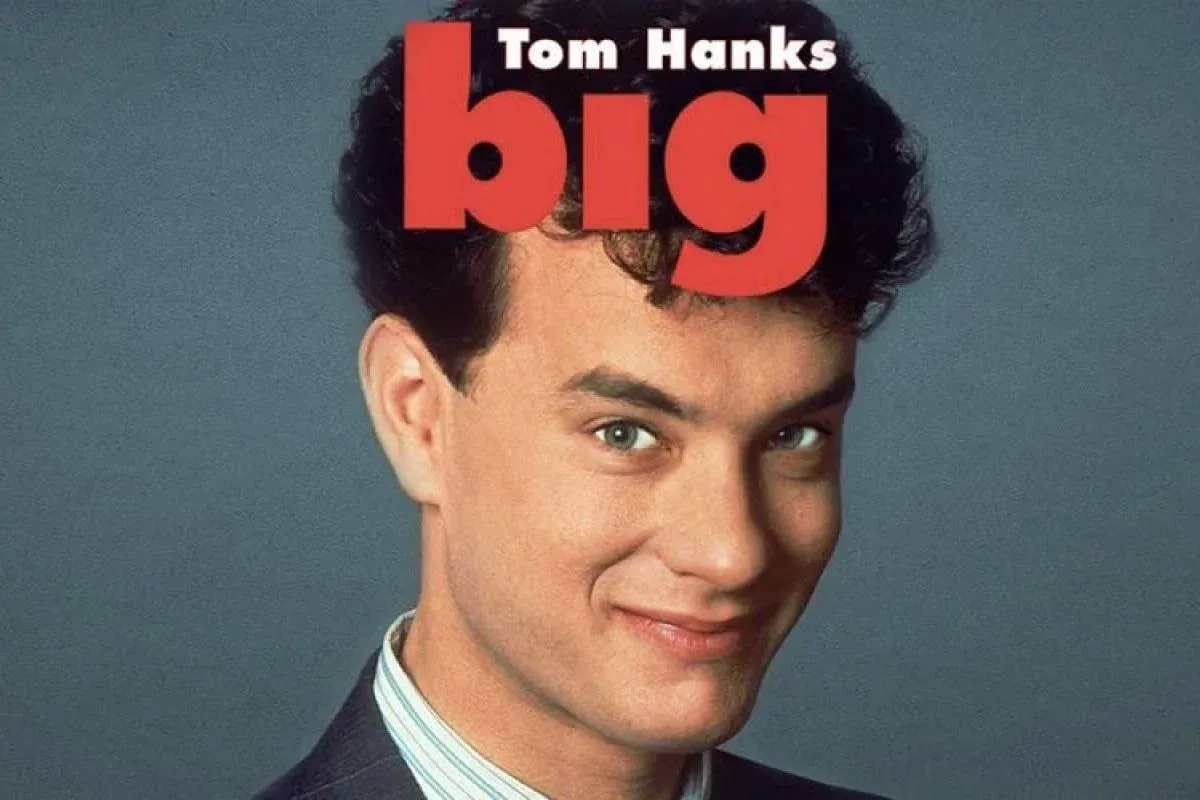 This one is for all the fresh-out-of-college youngsters who get to work as soon as they step out of college. A young boy's wish to "become big" comes true, and he wakes up the next day in an adult's body.
Watch Tom Hanks cope with the concept of Adulting as he tries to meddle with grown-ups, get a job, and get used to it all. This surreal transition is something that all of us went through as freshers, and Tom Hanks' role reminds us of when we started it out in the corporate jungle.
📚
A Lesson for the Work-life
There are times in our careers when we can't help but feel helpless. It is really important to peek into the rear-view mirror to look back at our origins.
If we went from awkward, frail college students to persistent professionals, even in the most turbulent times, the only way to go is up.
11. Servant X Service (2013)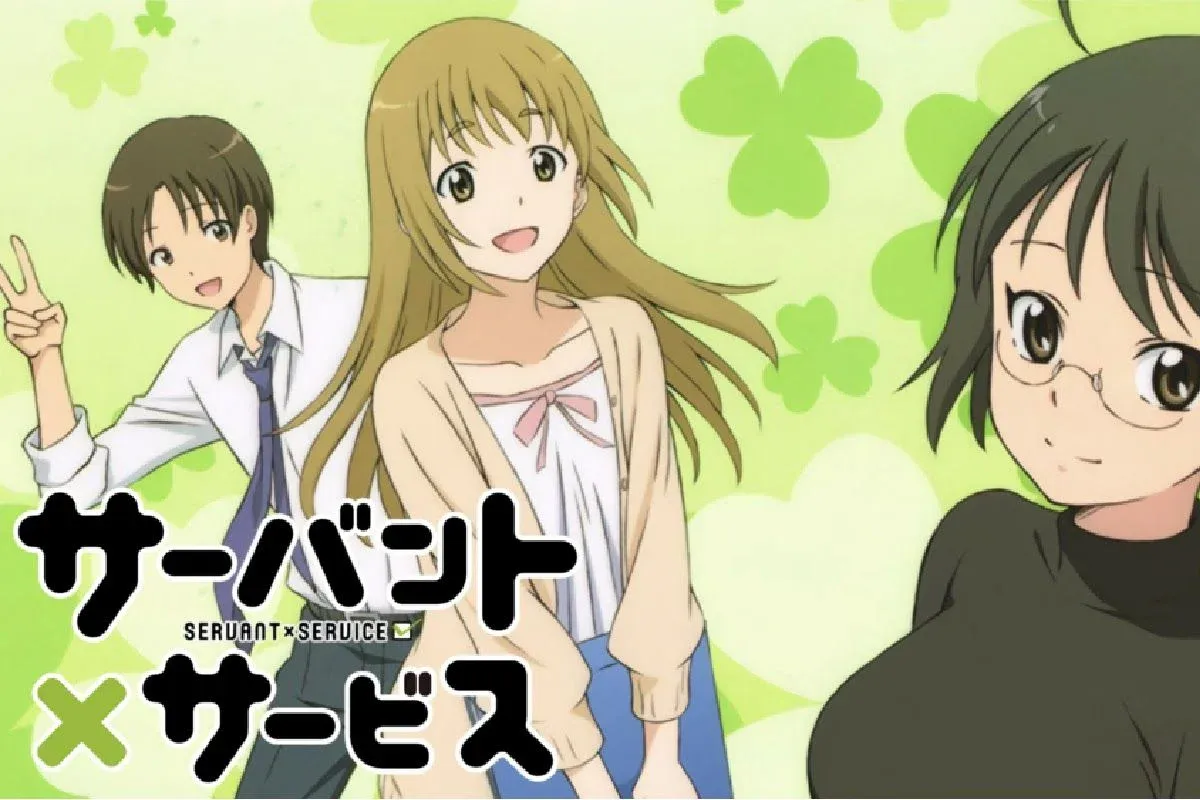 Something from the Anime-world, Servant X Service, is all about a group of young ones working in the Government Offices. With her sole mission to avenge the legalization of her ridiculous name, the protagonist- Lucy, realizes that being a civil servant is not an easy job, and it's quite a lesson to learn.
📚
A Lesson for the Work-life
Angry citizens, thousands of complaints, bottleneck, red-tapism, and wacky co-workers—this is one title to watch after a bad day at work to feel that you're not alone. But the ending really leaves the audience awestruck (no spoilers!).
12. Remember the Titans (2000)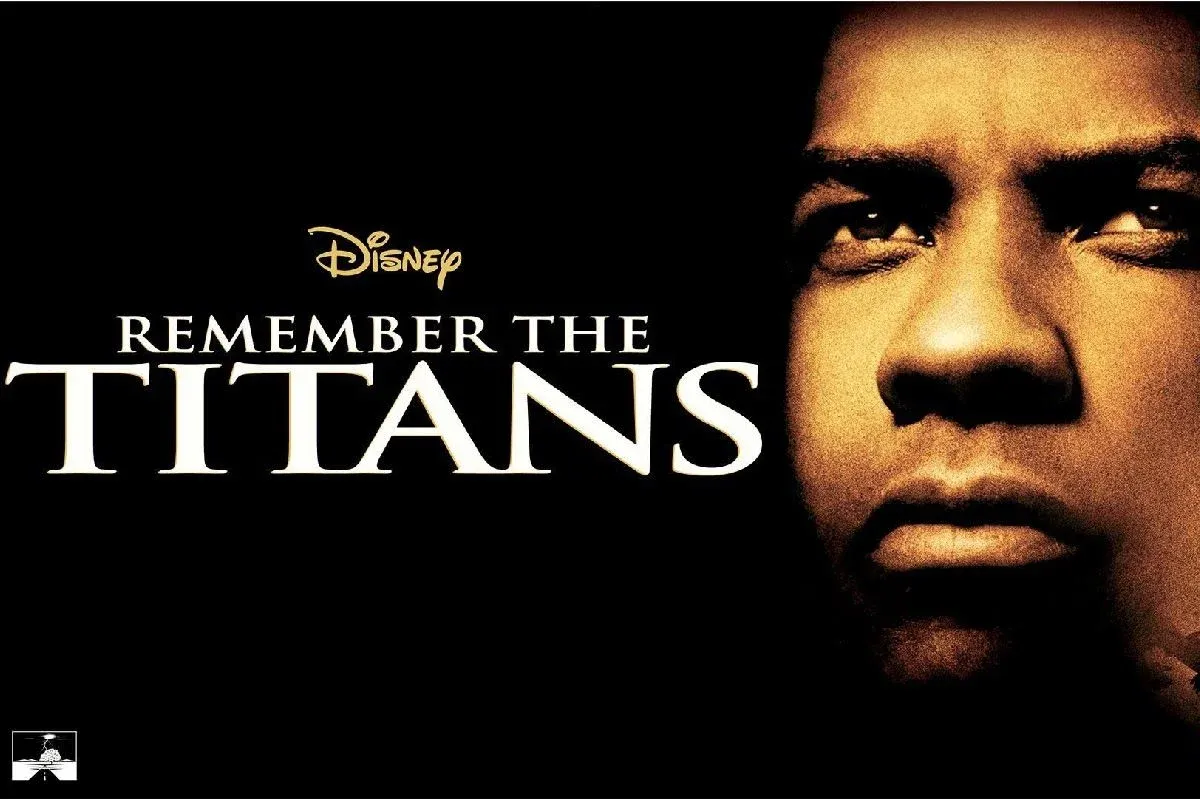 We all hail from different dynamics of society, and cordial relations are not easily established. This movie is based on a true story of how an Afro-American coach gathers a racially integrated baseball team in times of heavy racism to win the state football championship.
Their focus on a common goal, feeling of oneness, and unity in diversity leave every obstacle behind in the trophy's pursuit.
📚
A Lesson for the Work-life
Great teams win together when they stay together. The Titans' dedication towards the goal, morals of sacrifice, leadership, never-say-die attitude, and success teach us to stick to the big picture no matter what brings us down.
13. Office Space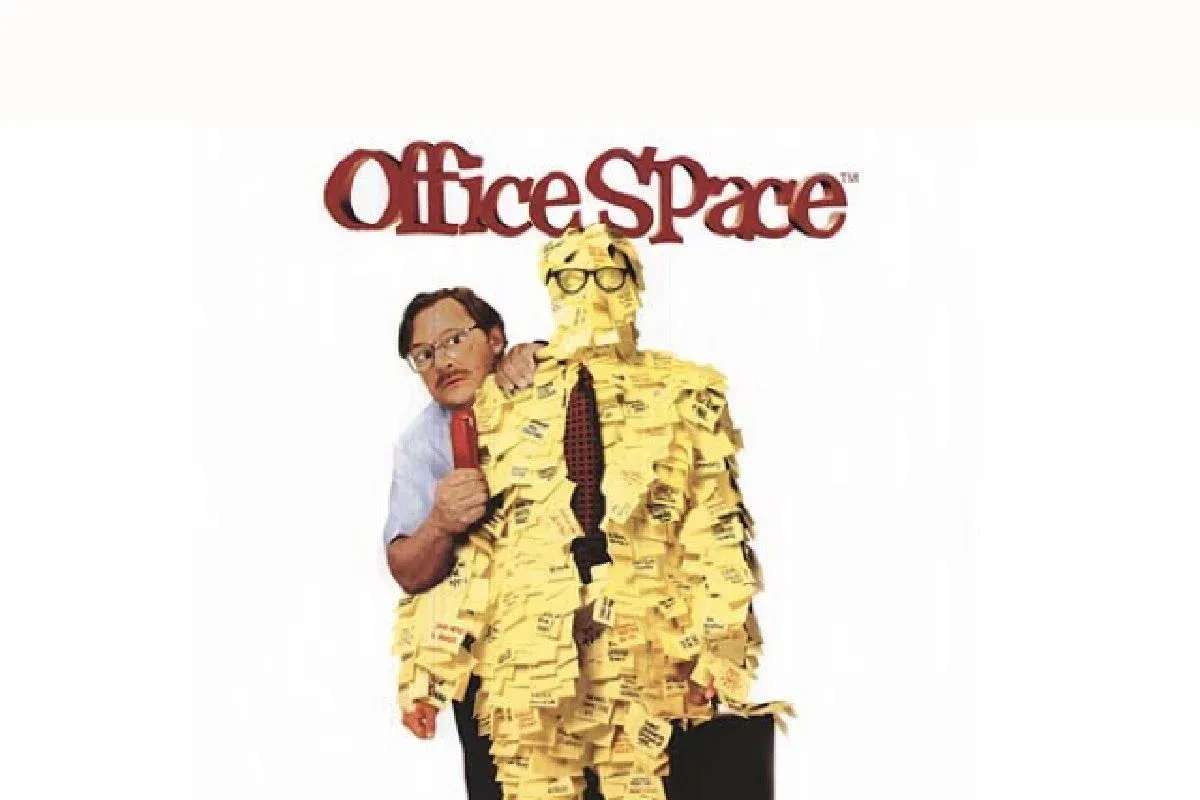 Here's one to remind you why you shouldn't screw up at work and, if you do, why you should fix it up real soon. Office Space is one of those movies about work-life about three frustrated employees who want to get even from the fear of getting the sack by planting a bug into the organization's banking system that smuggles a small fortune into their bank account.
However, a misplaced decimal wipes off $300,000 of the company's database, and they have two choices—fix it up or go to prison.
📚
A Lesson for the Work-life
If you are fed up with doing what you do, look for a change. Don't do something in your organization's bounds that brings in a myriad of problems in your head. And by chance, if you end up doing it, clean the spilled beans up.
14. The Man in the Gray Flannel Suit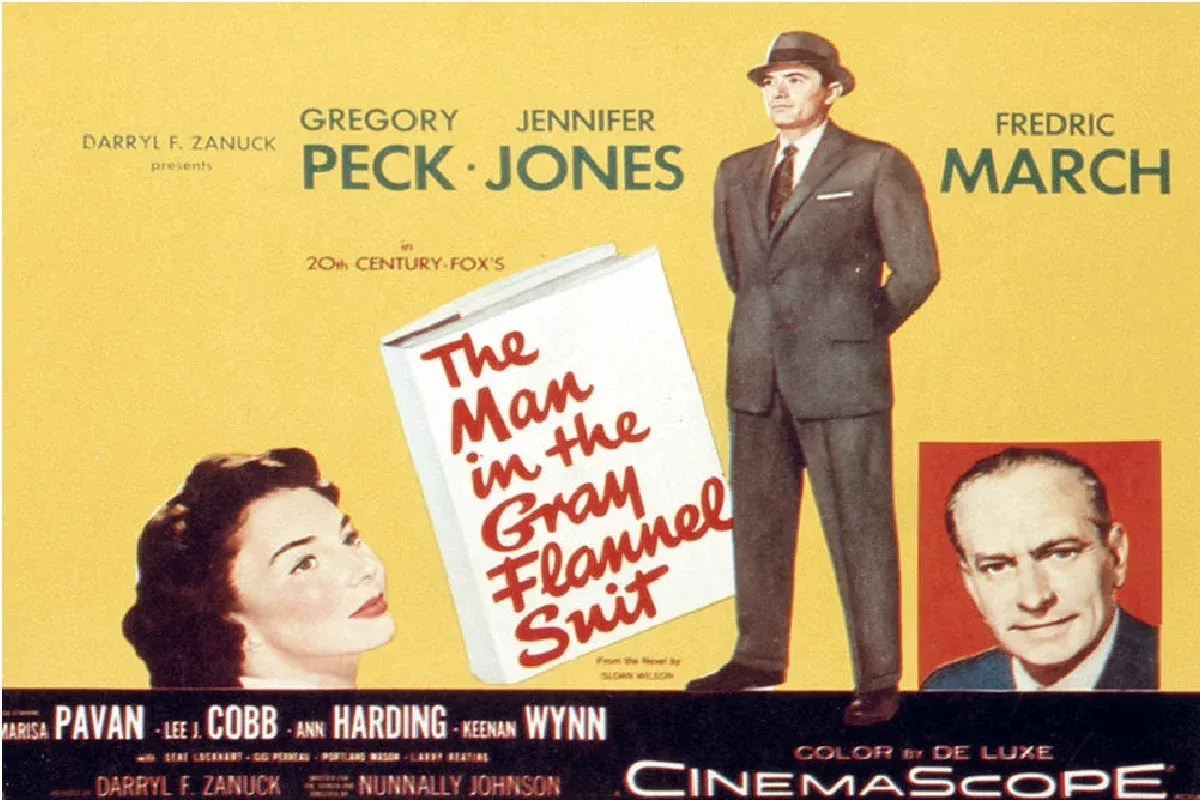 The work-life balance dilemma of every employee is personified in this movie wherein an ex-soldier picks up a day job and is no longer able to manage his work and homely duties.
This movie was the epitome of corporate stigma related to work-life balance as its title is used for faceless corporate professionals to the present day.
📚
A Lesson for the Work-life
Work-life balance is a rather unchanged concept in today's world, but the truth is that you can only have a balance if you choose to have it. As an employee, it's one's decision on how much of their personal time goes into office chores and why aren't the office chores completed in the work time.
All in all, it boils down to efficiency, dedication, and time management—principles that every modern employee should excel in.  It's truly one of those movies about work-life that tear you away from toxic work cultures.
Share the watch-list on your employee experience management platform.
Enough about the movies that inspire you to get your feet off the bed and hit the grind. An important message in every workplace movie is the essence of life - a life worthy of being shared with your coworkers through thick and thin.
Isn't that what makes it a happy workforce? Collaborate and communicate your bucket list of movies, celebrate big wins and small ones, and motivate each other on an employee experience management platform like Empuls.
Give it a try today.
These were our top 12 workplace movies on the employee lifestyle. The workplace isn't just a source of income—it's a huge part of our life, and we have to make the most of our time spent in the cubicle.
These titles make us realize every aspect and teach us formidable lessons for the work-life.
Trending Articles
Retirement Wishes and Messages
Farewell Gift Ideas for Colleagues
Games for Womens Day Celebration
Promotion Letter Sample Templates
Sample Resignation Letters for Employees
Birthday Wishes For Employees
Best Compliments for Coworkers
Subject Line for a Resignation Letter
Thank You Messages for Colleagues
Appreciation Messages for Colleagues