100 Performance Metrics for Effective Performance Reviews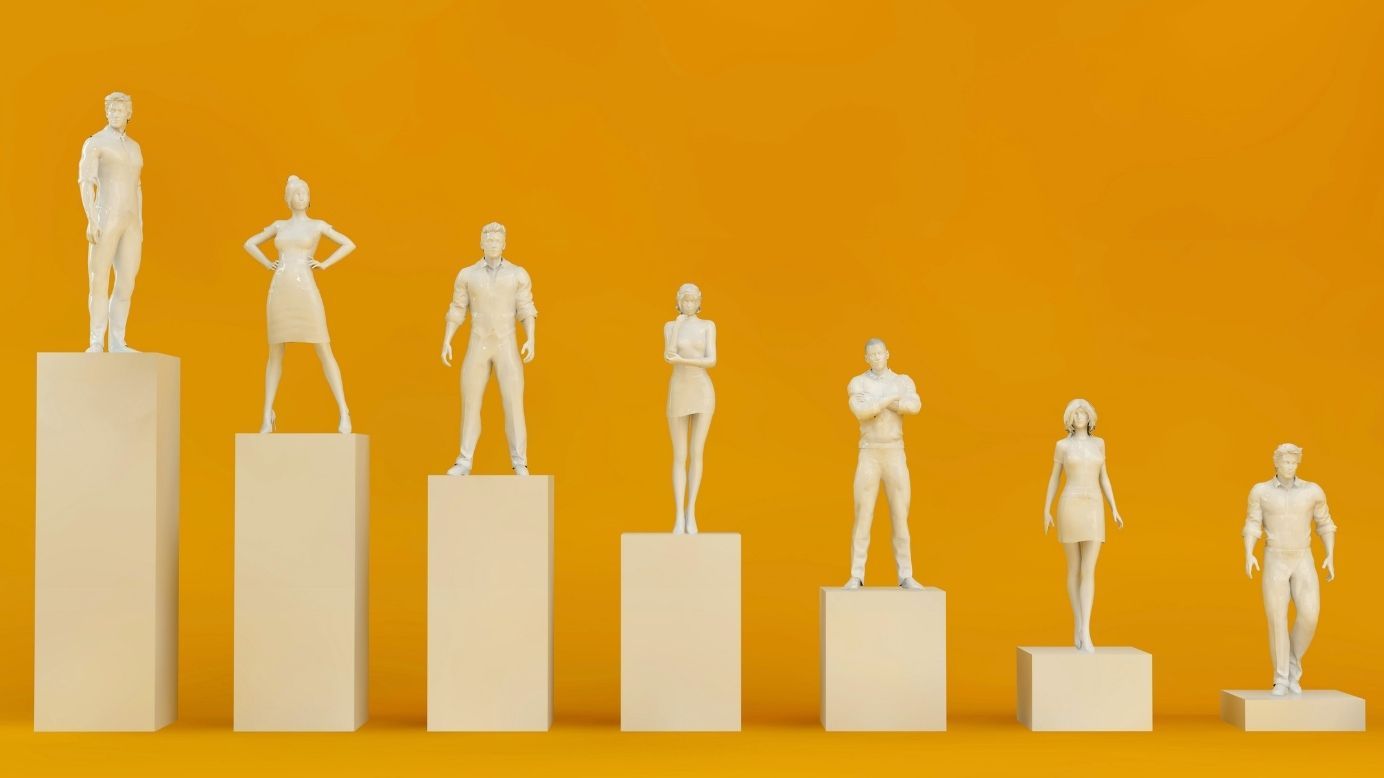 100 Performance Metrics for Effective Performance Reviews
Discover 100 laser sharp, effective performance metrics in this article to perfect performance review discussions.
An effective performance review is one that is based on data and supporting instances. It should constitute effective performance metrics that cover both primary work skills and interpersonal skills. Moreover, it should focus on providing constructive feedback as well as results in the overall development of an employee.
Is that it?
Maybe not.
Despite all this, the manner of communication (written or verbal) of the feedback should not be insensitive and is unsympathetic. This empathy will still lead to demotivated employees and a disengaged workforce.
A CEB study 210
Focusing on Effective Performance Metrics During Feedback
Data is an essential requirement for the complete performance appraisal exercise to be meaningful and substantial. Thus having performance metrics well-sorted based on the context of the employee role is very important. These need to be prepared in advance to the review cycle you follow and communicated to the employee thoroughly.
Thus, it may be a good practice to make notes on the critical metrics throughout the year so that you don't forget any of them during the review.
Any performance review intends to give feedback to the employee in the most impactful manner and ensure that they received it well. Make sure to choose the right words, phrases or sentences. Body language also comes into play while engaging in verbal feedback discussion.
Most of the reviews are not very effective as they miss any of the above said. However, it's never too late to start.
Inspired by the writing of James E. Neal, Jr – 'Effective phrases for performance appraisals', we have listed below some of the phrases that incorporate effective permanence metrics. These will be useful in conveying constructive and development-based feedback to an employee. These effective performance metrics are categorized under the various technical and functional skills.
1. Productivity & production
One of the all-time favourite performance categories, productivity is now used as a performance indicator for a wide range of functions. From 'lines of code per day' to revenue, this is perhaps even the most significant of all categories.
Productivity denotes the effectiveness of output, and these metrics are ways in which the business measures this effectiveness.
Below given are a few productivity metrics for performance review.
Delivered X against the target of Y in Z time.
Overachieved by A%.
Consistent performance for X months in succession.
Contributed to overall revenue by X%.
Improved productivity by introducing process improvements.
2. Quality
Quality metrics are critical for all business processes and functions. A quality metric shows the degree of desired adherence of a product or service. This degree can be re-defined by the manager based on the feasibility of adherence to expectations.
A value is attributed to the 'quality' of an offering and a tolerance value is defined. For example, a performance objective of budget utilization could be set as an objective ± 20%. Here the quality is the actual budget utilized, and it is acceptable if within + or -20% of the planned budget.
Below given are a few quality metrics for performance discussion.
Enhanced quality score to X%.
Achieved the overall process quality by Y%.
Handled escalation within time.
SOPs are maintained in detail.
3. Attendance
Managing employee attendance is one of the company's strategic priorities because this metric has a direct effect on productivity.
Actions to reduce employee absences are essential so that workers are consistently present to do their jobs, working productively for the benefit of the organization.
Having attendance as a critical metric for reviews can help control and regulate absenteeism. Following are a few attendance metric suggestions:
Your punctuality is commendable.
Shift and roster adherence are at X%.
Maintains balance between breaks and work timing.
Plan your schedule in advance.
4. Delivery
Delivery metrics are used to track the project execution effectiveness and to put a tag on the delivery of various business-facing services. There are many tools to capture these metrics, such as satisfaction surveys, completion measurements, and other data from your performance management system. Below are a few delivery metrics for the performance review.
Well-handled delivery.
Completed the task within the timeline.
Maintained the quality of delivery.
Demonstrated good teamwork.
5. Program/project management
Program metrics are used to measure an ongoing program for the purpose of monitoring and evaluating it. These metrics could be to put a check on the project budget, quality, risk, schedule, results and effectiveness. The following are a few program metrics:
Displayed good control on the overall project.
Exercise complete ownership.
Excellently planned and executed the phased delivery.
Maintained the project charter with clear timelines.
Thorough in process documentation and requirement gathering.
Displayed good decision making in critical project phases.
Has assertive communication with the client in setting realistic timelines.
Receives client feedback with ease.
Good collaboration with the primary and extended team.
Maintaining required touch time with each team member and get a detailed view on project progress.
Find innovative ways to resolve customer issues.
Great work in suggesting workable solutions to clients.
Work diligently in enabling the team with information or tools, etc.
Negotiate on realistic project timelines while maintaining good client relations.
Drive the team with focus.
Ensure the communication channels in the team are effectively utilized.
Provided real time feedback to the team for improvement.
6. Communication
The way an employee enables effective two way communication with manager and peers is vital to have a productive work environment and relationship. It is essential to consider this category as a metric to encourage people to communicate more effectively.
Below are a few metrics for communication:
Clearly communicate.
Effectively drive open and transparent communication.
Facilitate two-way interaction between team and the leadership.
Cascade information in a timely manner.
Document discussion in a detailed manner.
Enable brainstorming and sharing of ideas within the team.
Use the available channels of communication optimally.
|Get over 30 use cases of a communication platform like Empuls: Download e-book now|
7. Timeliness
Adhering to timelines is a golden rule for performance for all functions that have tasks whose deliveries are completely dependent on the employees. Even for other functions, having value for time is important to work effectively - like being timely during sales meetings, demos or client calls.
Below are a few timeliness metrics.:
Maintain focus on timelines.
Consistent in timely delivery.
Respect others' time.
Maintains schedules.
Optimal utilization of time.
Prioritize and pick up assignments.
Well planned day to own additional responsibilities.
8. Credibility
Most importantly for client facing functions and even for the other, displaying credibility is critical to maintain brand trust and equity. For nurturing a healthy organizational culture values that show credibility need to be encouraged to put into action. Below are a few Credibility metrics.
Display values in action.
Work with integrity and discipline.
Strengthened relationship with client and internal stakeholders.
9. Leadership/people management
This metric group is applicable for employees who are at the supervisory level and above. The leadership metric is important to nurture to have a conducive environment for employees to perform. Below are a few leadership metrics to be incorporated for the performance metrics:
Lead by example.
Drive the team with focus.
Maintain fine balance between people and process.
Encourage employees for learning initiatives.
Coach, counsel and mentor.
Share your own learnings.
Maintain composure in critical situations.
Involve in collective decision making.
Built healthy working relations with internal stakeholders.
Drives by passion.
Clearly define the team KRA in line with organizational objectives.
Display company values in action.
Strategize and re-strategize.
Recognize employee efforts.
Reward timely and correctly.
Designed a growth path for team members.
Delegates effectively and hold accountability.
Leverage individual member's strengths.
Share credit with the team.
Proactive communicator in critical situations.
Promote and participate in fun at work.
10. Innovation
Critical for organizations to remain agile, relevant and responsive to the market environment, employees need to innovate. Including innovation as a performance metric encourages employees to disrupt processes and products.
Below are a few innovation metrics.:
Focuses on finding innovative ways for problem solving.
Disruptive approach enabled in certain areas.
That was an innovative way of assisting the client.
Drives innovative thinking.
Has done great in creating awareness around innovation and sustenance.
Has been a major contributor to the idea portal.
11. Self-learning & personal excellence
The extent to which the employee is independent in acquiring new skills and knowledge signifies how engaged and motivated the employee is to excel in their role. The personal excellence metric helps include learning as an important priority for employees.
Completed X% of the laid down learning target.
Promotes the learning culture.
Took up mentoring/job shadowing initiative.
Successfully completed additional responsibilities assigned.
Display capabilities of higher responsibilities.
Show potential for critical deliveries.
Enhancing knowledge as per organization requirement.
12. Solution-oriented
Are employees actively seeking to solve problems for internal and external customers? This solution orientation is key for the business to excel in creating real value for their buyers. Below are a few metrics on this front:
Focus on resolving the matter.
Approaches a problem with a solution mindset.
Analyze a situation for possible solutions.
Perform detailed Root cause analysis.
Guides the team in crisis.
13. Going beyond the call of duty
Organisations need their employees to exhibit exceptional organizational citizenship behaviour (OCB). If they are always ready to go beyond their call of duty it indicates that they are working at their highest potential. It is important to add these behaviours as a performance indicator to encourage them. Below are a few metrics that relate to OCB.
Successfully deliver delegated tasks.
Took up additional responsibilities.
Live organization values.
Contribute towards the organization's objectives.
Help others achieve their goals.
Participate in organization level initiatives.
Collaborate and execute with ease.
Aims on continuous learning and improvement.
Share ideas with others.
Doing justice to an employee's performance review is a huge responsibility. If correctly done, it can help shape an employee's career. It can even enhance engagement, employee loyalty, add to brand recognition and improve retention rate considerably. Hence, spending quality time in doing a review is worth it and makes it count by providing constructive inputs.
There is a huge potential for improving performance reviews and hope that the given guidelines help you achieve all of it. Investment in people's careers is an investment in organization growth!
Empuls Newsletter
Join the newsletter to receive the latest updates in your inbox.
---