25+ Remote Team Building Activities for Employees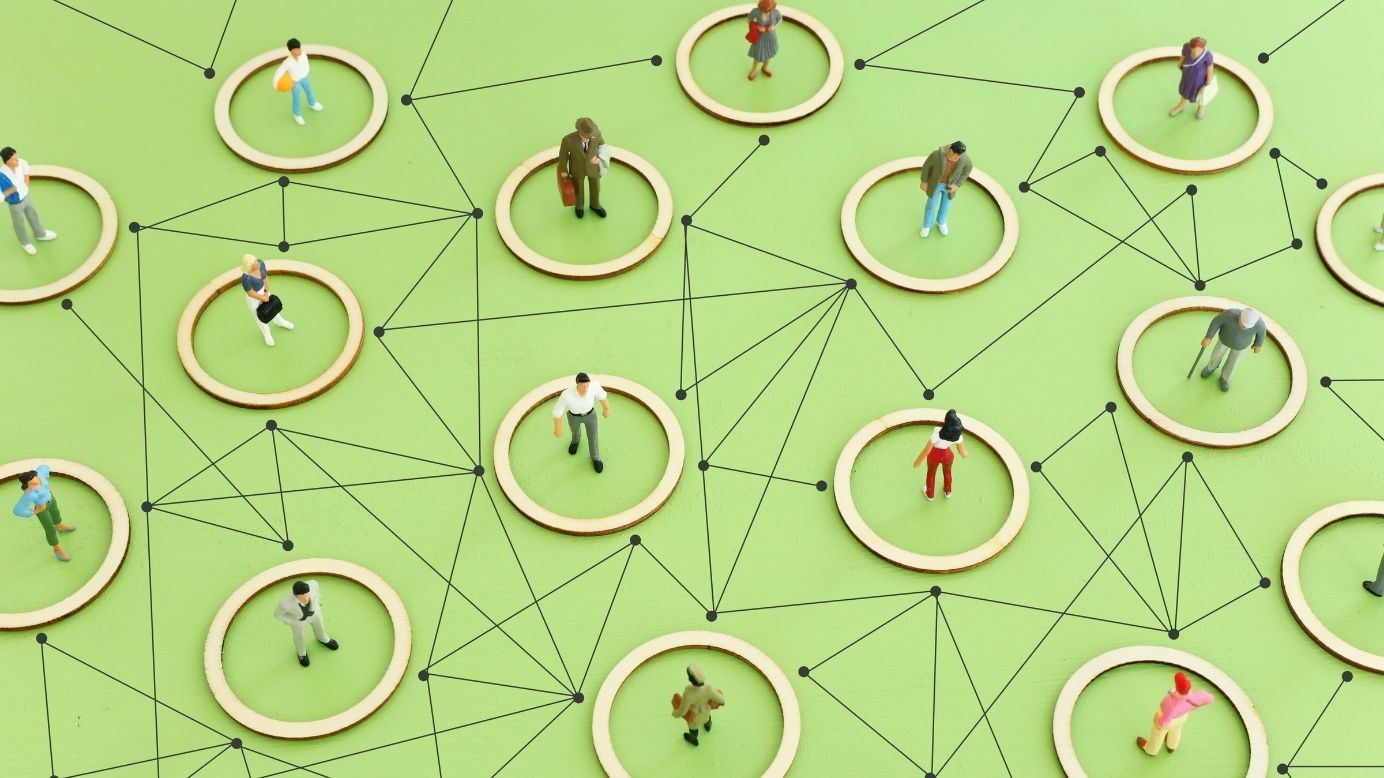 25+ Remote Team Building Activities for Employees
Here are some easy virtual team building activities for your remote employees that make them feel like they're vibing with the culture.
Remote work sounds amazing, right? Chilling out from home, working from the couch, fondling with the cat. But really, it isn't. The reason is simple—remote employees are physically alone, which takes a huge toll on their minds. That's why some easy team building activities for remote employees are of the utmost crucial nature. There have been countless researches. Even though there are unlimited vacation days, flexible work schedules, and whatnot, the problem with remote work is the lack of human touch, which can only be built with constant, nonchalant communication.
Buffer's State of Remote Work report states that the second-biggest struggle for remote employees is battling loneliness. The fact that there's no one to say good morning to, no small talks, no watercooler gossip—it's all absent. But the question is, how can it be brought into the virtual world? That's where the remote team building activities come in.
Kicking off Remote Team Building Activities on a Social Intranet Platform
The team building quotient for remote employees takes less effort because there's no need to arrange for frills, chairs, and lunchboxes while planning it. Truth be told, there are just four things that are needed:
A video conferencing app
An office suite
A manager who's up for it
And some fun quotient
This sounds like an easy streak, right? It takes minimal effort to work on remote team building activities. Keeping that in mind, we will talk about 25+ virtual team building activities for work that never fail to lift the mood and productivity too with a team building software.
25+ Virtual Team Building Activities for Remote Teams
Story of My Life in 5
The primary objective of any remote team building activity is to get cracking with each other, and what's better than a short intro in 300 seconds? This would be a perfect team building activity for newly established projects where people barely know each other, and something like this gets people talking. If someone's not open to opening up, they can simply tell about their school life, college, and work-ex if it's there.
The Workplace Bucket List Challenge
We are very much aware of the concept of keeping up a bucket list in the back of our minds, but the workplace bucket list challenge is a bit different. Ask your remote employees what they'd do if they were to meet their teammates in real life and not on boxes in the video call.
Trust us, the number of inputs you'd get would be astonishing, from savoring something from one's local eatery to traveling to Japan together. Make them up in pretty pictures and post them up on Empuls - the ultimate social intranet platform for engagement.
Top-5
The best part of a "Top-5" anything is that it strings people's likenesses together. A strong affliction of this remote team building activity goes towards movies, music, soccer players, and cars. However, a better version of this would be to get into top-5 tasks one has taken up, websites in browsing history, videos watched on YouTube, stand-up comics, and everything beyond. Let the conversation flow and witness work-BFFs in the making - all thanks to a team building software.
A Donut Conversation
An important aspect of a fun virtual team building activity is to build a rapport with teammates. Donut is an app that connects people for a virtual cup of coffee or as it says, "a chat around the watercooler". It's available as an extension on Slack and works great for remote team building.
Brainstorm Jamming Sessions
It's not easy to think alone—for real. Brainstorming requires a truckload of brain cells to steer clear from everything and hit the task at hand. A great virtual team building activity for remote teams would be a brainstorming jamming session now and then. By putting real problems on a virtual whiteboard, let your writer work on how a product can be better for customers, let the coder write an ad-copy, and bring out hidden superpowers from your workforce.
Rock Paper Scissors
Could it get any simpler than this? Rock paper scissors are the perfect warm-up before a Monday morning meeting, and it legit wakes one up. Square people off in a best-of-three round and spend just 10 minutes on it. Watch the people shake gloominess off with their hands cutting, smothering, and wrapping others' hands—virtually.
The Furs, Purrs, and Cries
Nothing spells remote team building activities better than sharing baby pictures, cats running after their insect frenemies, and dogs just cuddling away to slee1uh30— (author's apologies, his cat stepped on the keyboard).
With Empuls, the remote employees can share their pictures on Empuls, and the engagement-person-in-chief can combine it all up in a video to share it across social platforms.
Weekend Team Dinners
Yes, we know that your remote team building doesn't have the budget to fly people over the weekends to have dinners. That's why we do it virtually. Distribute digital gift cards to your team members and plan a monthly dinner over the weekend. They can order according to a theme of the day, or at least one dish should be the same across all homes. Get on videoconference and get chatting while munching.
Virtual Employee Volunteer Program
There are a lot of bad things happening around us, and we are helpless. The only way to make something happen and push for change is to represent a cause digitally. By organizing fundraisers for a charity or drive, employees can volunteer for programs and organize seminars to talk about it. Get custom posters made for everyone to share.
Many organizations like For Good Causes help the cause of employees' end by allowing them to contribute to a charity of their choice.
This Week in Memes
We all know that one person at work who can literally reply to emails in memes. People who are stuck on social media all the time, tell your office mates to describe their events this week in memes and run it on screen. The laughter fest is guaranteed! One way to make it even more interesting is to collage them and paste the best ones on Empuls and watch the people relate with high-fives and "I agree" remarks.
Here's an extra-plus: give a monthly prize of a digital gift card to the meme connoisseur of the month!
Movie Weekender Nights
A beautiful thing about remote teams is that their most point of contact is with people who are sitting miles away, making them their ultimate friends. And now that social distancing is a thing to consider, and one's got to bond over something more than reports. With something like TwoSeven, binge watch movies or TV shows.
Nothing unwinds better than an episode of The Office with your teammates and relates to your Dwight's and Michael's while finding the Jim's to your Pam's (be wary of the workplace etiquette, though).
Pimp My Makeshift Workspace
Now that remote team building activities revolve around people hanging halfway from the couch, an episode of pimp my makeshift workspace would be a great thing to do. Run a contest to get your office peeps working on a target, and in case they crack it, give the winning team a home-office makeover. Sending money is an old school. Switch to home and living gift cards instead.
Virtual Book Club
This is the evergreen bonding method g that can move mountains by people on video and reading out their favorite chapters. Sure, this might not be as good as sitting in a round of chairs and reading it out, but it has a snuggly feel to it. Make a book treasure chest - a repository for free books in digital format for your workforce bibliophiles to devour on.
Two Truths and a Lie
The virtual two truths and a lie are even better than those involving people sitting across a room. Make rounds with a google form, take people's entries, and then run a survey with everyone's three statements. Let's see how many spots the lie and how many are really good at lying.
Team Health & Wellness Activity
This makes for a great monthly affair. A peaceful yoga session with a trained guru or an in-house ab-workout maestro would get your teammates relaxed and pumped up for the end of the month as well as the start of next month. Share the invites out on Empuls and watch those spots fill up!
Share your secret(S)
No, it's not about sharing your secrets, but your secret skills. Each of us has a hidden talent that we don't just hide for its sake, but we achieved something because of it. Be it something that a person did to make their lives easy, a hobby that keeps them up till 3 AM (Football fans, unite!), or a DIY strategy to pay off student debt, and It'd make for a great 15-minute talk show.
A Quiz about Everything & Nothing
We aren't talking about a full-fledged remote team building activity with an hour's worth of trivia. As a manager, pluck out five questions related to a theme and shoot it towards all the members on call. Watch them uncurl their brains and widen their eyes with surprise and excitement after being asked that question. Relate it to personal scenarios and let the convo flow. You'll have a super-charged team brewed up within 10 mins.
3 Things in Common in 300 Seconds
Pair two people up and let them break the ice on personal chat for 5 minutes. After that, ask them about three things they have in common, from both of them wearing black pyjamas to owning the same ballpoint pen on the desk. It'd make for a great base in work companionships that go on for a long time ahead.
Build a Storyline
We tried this on Empuls, and the result was the most amazing thing that ever happened. Give your workforce an open cue and tell them to comment on a follow-up scenario to build a formidable, crazy, and ludicrous storyline. With Empuls, this thing shakes a leg as in our case, about 200 people commented one after the other to make a befitting storyline that made absolutely no sense but surely was a laughter-fest.
*One word* and I am in!
This remote team building activity isn't time-consuming, but it's a lowkey roll call for people's mood. Please can roll their mood in with a word like:
I'm stoked, and I'm in!
I'm sleep-deprived, and I'm in!
I'm hungover, and I'm in!
Oops, those were from the Monday blues category, but you get the idea. It'd make for a good conversation starter between teammates, too, on a later stage.
This Week in Headlines
Headlining what happened in the past week might sound like news reading in assembly at school, but it is a great conversation kicker for getting a drooly weekend out of the way and get people talking about what happened last week. With Empuls, make a News Bulletin group and let people brainstorm there every week. Watch the fingers unfurl with enthusiasm. Stay away from politics, though.
Daily Stand-up Warmup
This remote team building activity coalesces the work and personal life with a fun question to kick off the daily huddle and stand-ups, especially on Mondays. Ask people some questions like:
What book is your reading these days?
Is there a good TV show that I must watch?
Did you cook anything scrumptious over the weekend?
Okay, one genre of movies for the rest of your life. What's your pick?
What's that one movie that you hated but everyone else loved it?
Who'd you stalk on Instagram last time?
These quickfire questions are good at getting people in the groove and making them feel good before getting to business on daily stand-ins.
Team Playlist
Get a grip on the workplace mood with Spotify! Make a collaborative playlist with everyone pitching in their recommendations and urge every team to share theirs on Empuls. Witness the Queen's, the David Guetta's, the Rahman's, and the Nusrat's tango in one playlist.
e-Pictionary
This one never gets old. With Drawize, Pictionary is easier and more fun to do as a virtual team-building activity online on video. Brownie points for sharing the creative sketches on Empuls.
Happy Hour
This one is for a remote team building activity that blooms workplace BFFs. Get cozy on a Friday night and gather with your kind of drinks—something hard and something soft with crackers and get clicking. Spice it up with a truth and dare session if you can hold your liquor. And keep a designated sober conversation driver to kick people out of the call if things go wrong. This is one of the most played virtual team-building games.
Check out the 25 Icebreaker Games For Work (Remote+In-Office) that Never Fail to be Fun
Remote Secret Santa
Assign everyone a person for Secret Santa this Christmas and watch the fun begin! Send every employee Points if need be and allow them to send a gift card to their person with a personal message. This is a great fun virtual team-building activity with quite a reward.
Shop for perfect secret Santa gifts at the Stores>>
What's the big deal?
Let's go back to school times when a kid used to read out aloud the ongoing events and occurrences throughout the globe. This is more of the same, as people can indulge for about 10 minutes at the start of each week and discuss what's the big deal across the news. Do set up some borderline rules like staying away from risky politics and no more than two minutes for one genre, so that everyone feels included,
Icebreaking in Interests
Start with a cue and let people shoot out their recommendations for it: a book they read cover-to-cover, a movie that flooded their eyes, a vacation destination they can't wait to visit, and more. Watch them gel along and groove to their common interests and achieve the perfect ice-breaking sessions with newbies and the old fish.
Game Night
PlayingCards.io is the platform to visit for the game night sessions. From checkers, chess, to good ol' fashioned deck of aces and spades, wrap up a hectic week with a 30-min game with your team and come to a sense of normalcy with your virtual BFF's.
Ready to Spark Life in Your Remote Teams?
This was the list of fun virtual team building activities which would throw out the loneliness, desperation, and boredom in the trash and make work from home exciting. And about our secret tool to manage remote teams, here's a thing or two about Empuls.
Empuls is an all-in-one Employee Engagement and Social Intranet Platform for small to large companies. Improve employee productivity, performance & retention with an easy-to-use engagement application. Want to know more? Book a demo or start a free trial now!

Empuls Newsletter
Join the newsletter to receive the latest updates in your inbox.
---